Colouring, Sticker Books, Dot-to-Dots, Puzzle Books, Mazes, Can-you-Spots, Optical Illusions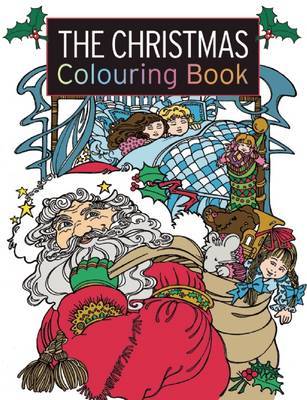 $17.00
NZD
Category: Colouring & Sticker Books
Take a break from the stresses of modern life with a hobby that is nostalgic, creative and therapeutic all at the same time. The Christmas Colouring Book provides beautiful designs inspired by Christmas themes to colour that are a step beyond children's favourites and are perfect for adults too. The pap er is perfect for colouring using marker pens, coloured pencils, felt-tips or paints, and the designs are printed on just one side of the paper to avoid show-through. There are small, simple motifs that are perfect for colouring in when you have just a few minutes to spare, as well as more absorbing projects for when you have more time. At the front of the book are some ready-coloured images to inspire you, and if you want to colour a favourite image again, they can all be downloaded as PDFs from our website www.searchpress.com. Those who prefer to work onscreen can scan the images from the book and use their favourite software to colour them. Whether you colour for relaxation or wish to incorporate the pictures into larger, more creative projects, there is something for everyone in this beautiful book. ...Show more
$25.00
NZD
Category: Activity & Puzzle Books | Series: Buster Activity
Paw-some challenges include guiding a panda through a bamboo forest, spotting a snow leopard on the mountain, matching up chameleon pairs and taking an elephant memory game. Along the way, readers can learn all kinds of wonderful facts about the animal kingdom, from how long a giant anteater's tongue is to why a bowerbird's favourite colour is blue.  ...Show more
$20.00
NZD
Category: Mazes & Dot to Dots
From rainforests to recycling, mountains to monsoons, children can discover the wonders and challenges of life on Earth as they find their way through the superbly illustrated scenes in this book. Each of the mazes is more challenging than the last, and all the answers are given at the back. A wonderful introduction to our planet and the ways we try to preserve it. Contains 45 highly visual mazes to keep kids entertained for hours. Kids can develop their problem-solving and visual recognition skills as the level of challenge increases gradually throughout the book. ...Show more
$17.00
NZD
Category: Activity & Puzzle Books | Series: Dog Man
Dog Man - from the #1 New York Times bestselling series from Dav Pilkey - comes to life in this cool 3-D book! George and Harold know a LOT about making comic books. (Remember their Captain Underpants comics?) But before they told you that story, first they told you the story of Dog Man -- part dog, pa rt man, and all cop! Want to know how George and Harold come up with hilarious heroes like Dog Man and Li'l Petey and Chief? And how do they think up such wretched villains, like Petey and Piggy and Philly? Now's your chance to find out! The boys will give step-by-step instructions on how to draw some of their best Dog Man characters. Plus, get advice on how to create your own funny comic-book characters -- and bring them to life in 3-D! This book is packed with 3-D glasses; a write-on, wipe-off pen; a drawing pad; and over 30 stickers from the New York Times bestselling series! ...Show more
$30.00
NZD
Category: Film, Media & Gaming | Series: Klutz
100% Official LEGO® Guide to Stop-Motion Animation Lights . . . camera . . . action! Bring your LEGO minifigures to life with this beginner-friendly guide to stop-motion animation. Ten "Mini Movies" walk you through using your phone, tablet, or computer to make short, funny clips with step-by-step inst ructions. Set the stage with any of the six included background settings and thirty-six LEGO elements including a pizza, banana, baseball cap, six minifigure heads, and more! Plus, learn the tricks of the trade as you dive into more advanced skills, such as lighting, sound effects, and camera angles. With these tips and tricks, every movie you make is guaranteed to be a successful smash hit. Comes With: 36 LEGO® elements, Foldout paper backgrounds, Punch-out animation frames ...Show more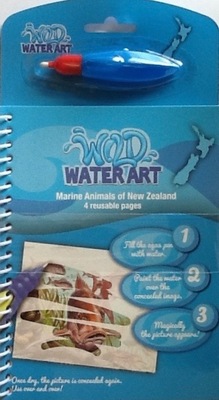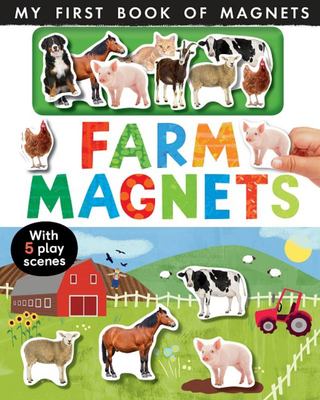 $23.00
NZD
Category: Activity & Puzzle Books | Series: My First Book of Magnets
Learn all about the farm with this colourful and interactive first book of magnets. Place eight farm magnets in the appropriate scenes and have fun with your favourite farmyard friends.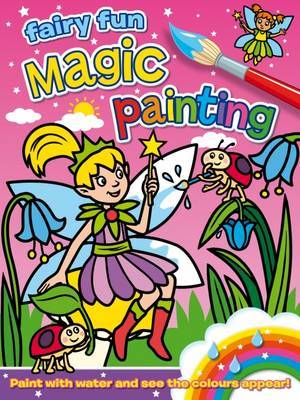 $8.00
NZD
Category: Colouring & Sticker Books | Series: Magic Painting
All the fun of colour painting. but with none of the mess! Just paint over the picture with a wet brush and watch the colours magically appear before your very eyes!
$9.00
NZD
Category: Activity & Puzzle Books
Join Trolls to create, discover and have fun with this interactive Press Out and Play book!
My Unicorn and Me
by Ellen Bailey; Felicity French; Becca Wright
$19.00
NZD
Category: Activity & Puzzle Books | Series: 'All about Me' Diary and Journal
There's nothing quite like the special bond that someone has with their unicorn - it's full of magic and adventure. This book invites unicorn lovers to record all the important bits, from fact files and drawings to memorable days and favourite things. What's more, there are quizzes, fill-in stories, dre am journals and unicorn quotes to make you feel inspired. Guaranteed to enjoy and treasure, My Unicorn and Me will be kept to look back and remember everything in years to come. ...Show more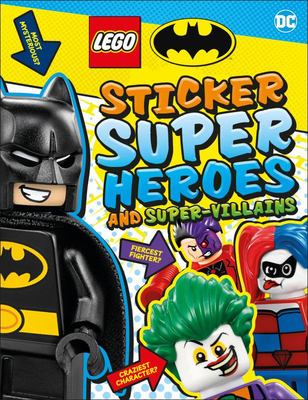 $13.00
NZD
Category: Colouring & Sticker Books
Who is the coolest Super Hero? Who has the best outfit? Who is the craziest super-villain? With this book, you decide! With more than 100 stickers, you get to create your own book and decide which characters go where. Is the Joker the greatest villain of all time, or does Bane beat him to the top spot? Does Batman wear the most awesome outfit, or does Harley Quinn win with her crazy colours? Read the descriptions of each character and decide where you think they should go in the LEGO Batman Sticker Super Heroes and Super-villainshall of fame. Featuring all your favourite heroes, villains, wacky weapons, and amazing gadgets and vehicles, this sticker book is perfect for young LEGO Batman fans! 2020 The LEGO Group. . & DC Comics. (s20) ...Show more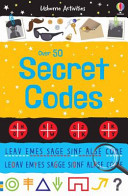 $13.00
NZD
Category: Activity & Puzzle Books
Paperback edition of a successful card pack format, that will unleash the inner code-breaker in all of us! Contains a combination of codes such as Semaphore and Morse code, as well as historical codes including the "Grid code" used in the American Civil War and Ancient Egyptian hieroglyphics and traditi onal codes such as number replacement and alphabet switching codes. ...Show more