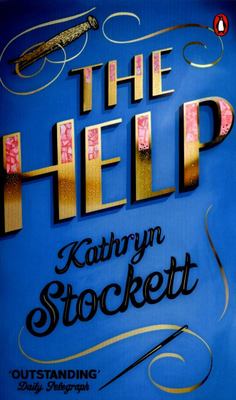 The Help
by Kathryn Stockett
$26.00
NZD
Category: Adult Fiction
The #1 New York Times bestselling novel and basis for the Academy Award-winning film--a timeless and universal story about the lines we abide by, and the ones we don't.   Aibileen is a black maid in 1962 Jackson, Mississippi, who's always taken orders quietly, but lately she's unable to hold her bitte rness back. Her friend Minny has never held her tongue but now must somehow keep secrets about her employer that leave her speechless. White socialite Skeeter just graduated college. She's full of ambition, but without a husband, she's considered a failure.   Together, these seemingly different women join together to write a tell-all book about work as a black maid in the South, that could forever alter their destinies and the life of a small town... ...Show more
$25.00
NZD
Category: Adult Fiction
A celebration of literature, love, and the power of the human spirit, this warm, funny, tender, and thoroughly entertaining novel is the story of an English author living in the shadow of World War II and the writing project that will dramatically change her life. An international bestseller.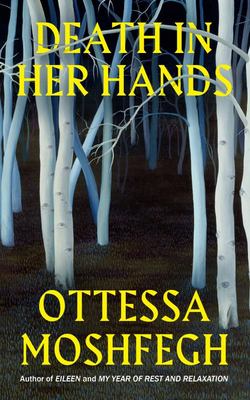 $35.00
NZD
Category: Adult Fiction
From the Booker-shortlisted author of Eileen, a novel of haunting metaphysical suspense While on her daily walk with her dog in the nearby woods, our protagonist comes across a note, handwritten and carefully pinned to the ground with stones. Her name was Magda. Nobody will ever know who killed her. It wasn't me. Here is her dead body. Shaky even on her best days, she is also alone, and new to this area, having moved here from her long-time home after the death of her husband, and now deeply alarmed. Her brooding about the note grows quickly into a full-blown obsession, as she explores multiple theories about who Magda was and how she met her fate. Her suppositions begin to find echoes in the real world, and the fog of mystery starts to form into a concrete and menacing shape. But is there either a more innocent explanation for all this, or a much more sinister one - one that strikes closer to home? In this triumphant blend of horror, suspense, and pitch-black comedy, we must decide whether the stories we tell ourselves guide us closer to the truth or keep us further from it.   ...Show more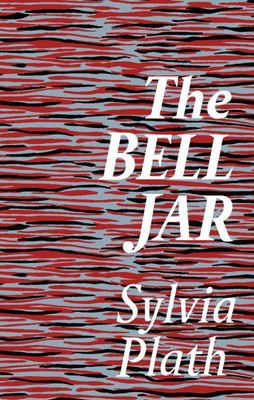 $33.00
NZD
Category: Adult Fiction | Series: LIBERTY FABRIC COVER
'A near-perfect work of art.' Joyce Carol Oates 'A modern classic.' Guardian Working as an intern for a New York fashion magazine in the summer of 1953, Esther Greenwood is on the brink of her future. Yet she is also on the edge of a darkness that makes her world increasingly unreal. Esther's vision of the world shimmers and shifts: day-to-day living in the sultry city, her crazed men-friends, the hot dinner dances . . . The Bell Jar, Sylvia Plath's only novel, is partially based on Plath's own life. It has been celebrated for its darkly funny and razor sharp portrait of 1950s society, and has sold millions of copies worldwide. ...Show more
$25.00
NZD
Category: Adult Fiction | Series: The Liveship Traders | Reading Level: very good
The second volume in this superb trilogy from the author of The Farseer trilogy continues the dramatic tale of piracy, serpents, love and magic.
Beloved
by Toni Morrison
$26.00
NZD
Category: Adult Fiction
Terrible, unspeakable things happened to Sethe at Sweet Home, the farm where she lived as a slave for so many years until she escaped to Ohio. Her new life is full of hope but 18 years later she is still not free. Sethe's new home is not only haunted by the memories of her past but also by the ghost of her baby, who died nameless. ...Show more
Shantaram
by Gregory David Roberts
$30.00
NZD
Category: Adult Fiction | Series: SHA | Reading Level: very good
'A literary masterpiece . . . at once erudite and intimate, reflective and funny . . . it has the grit and pace of a thriller' Daily Telegraph A novel of high adventure, great storytelling and moral purpose, based on an extraordinary true story of eight years in the Bombay underworld. 'In the early 80s, Gregory David Roberts, an armed robber and heroin addict, escaped from an Australian prison to India, where he lived in a Bombay slum. There, he established a free health clinic and also joined the mafia, working as a money launderer, forger and street soldier. He found time to learn Hindi and Marathi, fall in love, and spend time being worked over in an Indian jail. Then, in case anyone thought he was slacking, he acted in Bollywood and fought with the Mujahedeen in Afghanistan . . . Amazingly, Roberts wrote Shantaram three times after prison guards trashed the first two versions. It's a profound tribute to his willpower . . . At once a high-kicking, eye-gouging adventure, a love saga and a savage yet tenderly lyrical fugitive vision.' Time Out ...Show more
$37.00
NZD
Category: Adult Fiction
A lone astronaut must save the earth from disaster in this incredible new science-based thriller from the Sunday Times bestselling author of The Martian. AVAILABLE FOR PRE-ORDER NOW: from the bestselling author of THE MARTIAN 'If you like a lot of science in your science fiction, Andy Weir is the wr iter for you. . . This one has everything fans of old school SF (like me) love.' GEORGE R.R. MARTIN 'Brilliantly funny and enjoyable. One of the most plausible science fiction books I've ever read' TIM PEAKE, astronaut 'Weir's finest work to date. . . This is the one book I read last year that I am certain I can recommend to anyone, no matter who, and know they'll love it.' BRANDON SANDERSON________________________________________A lone astronaut.An impossible mission.An ally he never imagined. Ryland Grace is the sole survivor on a desperate, last-chance mission - and if he fails, humanity and the earth itself will perish. Except that right now, he doesn't know that. He can't even remember his own name, let alone the nature of his assignment or how to complete it. All he knows is that he's been asleep for a very, very long time. And he's just been awakened to find himself millions of miles from home, with nothing but two corpses for company. His crewmates dead, his memories fuzzily returning, Ryland realizes that an impossible task now confronts him. Hurtling through space on this tiny ship, it's up to him to puzzle out an impossible scientific mystery-and conquer an extinction-level threat to our species. And with the clock ticking down and the nearest human being light-years away, he's got to do it all alone. Or does he? An irresistible interstellar adventure as only Andy Weir could imagine it, Project Hail Mary is a tale of discovery, speculation, and survival to rival The Martian -- while taking us to places it never dreamed of going.________________________________________'One of the most original, compelling, and fun voyages I've ever taken.' ERNEST CLINE, author of Ready Player One and Ready Player Two 'Undisputedly the best book I've read in a very, very long time. Mark my words: Project Hail Mary is destined to become a classic.' BLAKE CROUCH 'An unforgettable story of survival and the power of friendship - nothing short of a science-fiction masterwork.' KIRKUS REVIEWS 'A suspenseful portrait of human ingenuity and resilience [that] builds to an unexpectedly moving ending. A winner.' PUBLISHERS WEEKLY 'Weir returns with gusto . . . his writing flows naturally, and his characters and dialogue crackle with energy. With this novel, he takes his place as a genuine star in the mainstream SF world.' BOOKLIST ...Show more
$23.00
NZD
Category: Adult Fiction
New York Times Bestseller - A Read with Jenna Today Show Book Club Pick - A New York Times Book Review Notable Book - TIME Magazine's 100 Must-Read Books of 2019. Named one of the Best Books of the Year by NPR, The Washington Post, O: The Oprah Magazine, Real Simple, Good Housekeeping, Vogue, Refinery29 , and Buzzfeed Ann Patchett delivers her most powerful novel to date: a richly moving story that explores the indelible bond between two siblings, the house of their childhood, and a past that will not let them go. The Dutch House is the story of a paradise lost, a tour de force that digs deeply into questions of inheritance, love and forgiveness, of how we want to see ourselves and of who we really are. At the end of the Second World War, Cyril Conroy combines luck and a single canny investment to begin an enormous real estate empire, propelling his family from poverty to enormous wealth. His first order of business is to buy the Dutch House, a lavish estate in the suburbs outside of Philadelphia. Meant as a surprise for his wife, the house sets in motion the undoing of everyone he loves. The story is told by Cyril's son Danny, as he and his older sister, the brilliantly acerbic and self-assured Maeve, are exiled from the house where they grew up by their stepmother. The two wealthy siblings are thrown back into the poverty their parents had escaped from and find that all they have to count on is one another. It is this unshakeable bond between them that both saves their lives and thwarts their futures. Set over the course of five decades, The Dutch House is a dark fairy tale about two smart people who cannot overcome their past. Despite every outward sign of success, Danny and Maeve are only truly comfortable when they're together. Throughout their lives they return to the well-worn story of what they've lost with humor and rage. But when at last they're forced to confront the people who left them behind, the relationship between an indulged brother and his ever-protective sister is finally tested. ...Show more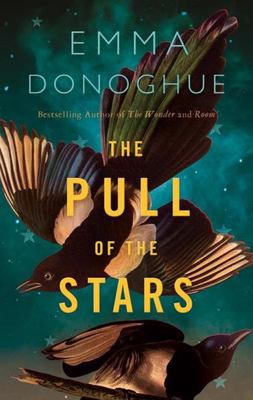 $35.00
NZD
Category: Adult Fiction
From the international bestselling author of Room. In an Ireland doubly ravaged by war and disease, Nurse Julia Power works at an understaffed hospital in the city centre, where expectant mothers who have come down with an unfamiliar Flu are quarantined together. Into Julia's regimented world step two o utsiders: Doctor Kathleen Lynn, on the run from the police, and a young volunteer helper, Bridie Sweeney. In the darkness and intensity of this tiny ward, over three days, these women change each other's lives in unexpected ways. They lose patients to this baffling pandemic, but they also shepherd new life into a fearful world. With tireless tenderness and humanity, carers and mothers alike somehow do their impossible work.       ...Show more
$38.00
NZD
Category: Adult Fiction | Reading Level: Adult
Booker Prize Winner 2020. It is 1981. Glasgow is dying and good families must grift to survive. Agnes Bain has always expected more from life. She dreams of greater things: a house with its own front door and a life bought and paid for outright (like her perfect, but false, teeth). But Agnes is abando ned by her philandering husband, and soon she and her three children find themselves trapped in a decimated mining town. As she descends deeper into drink, the children try their best to save her, yet one by one they must abandon her to save themselves. It is her son Shuggie who holds out hope the longest. Shuggie is different. Fastidious and fussy, he shares his mother's sense of snobbish propriety. The miners' children pick on him and adults condemn him as no' right. But Shuggie believes that if he tries his hardest, he can be normal like the other boys and help his mother escape this hopeless place. Douglas Stuart's Shuggie Bain lays bare the ruthlessness of poverty, the limits of love, and the hollowness of pride. A counterpart to the privileged Thatcher-era London of Alan Hollinghurst's The Line of Beauty, it also recalls the work of Édouard Louis, Frank McCourt, and Hanya Yanagihara. It is a blistering debut by a brilliant novelist with a powerful and important story to tell.     ...Show more
$20.00
NZD
Category: Adult Fiction
Greece in the age of Heroes. Patroclus, an awkward young prince, has been exiled to the kingdom of Phthia. Here he is nobody, just another unwanted boy living in the shadow of King Peleus and his golden son, Achilles. Achilles, "best of all the Greeks," is everything Patroclus is not—strong, beau tiful, the child of a goddess—and by all rights their paths should never cross. Yet one day, Achilles takes the shamed prince under his wing and soon their tentative connection gives way to a steadfast friendship. As they grow into young men skilled in the arts of war and medicine, their bond blossoms into something far deeper—despite the displeasure of Achilles' mother Thetis, a cruel sea goddess with a hatred of mortals. Fate is never far from the heels of Achilles. When word comes that Helen of Sparta has been kidnapped, the men of Greece are called upon to lay siege to Troy in her name. Seduced by the promise of a glorious destiny, Achilles joins their cause. Torn between love and fear for his friend, Patroclus follows Achilles into war, little knowing that the years that follow will test everything they have learned, everything they hold dear. And that, before he is ready, he will be forced to surrender his friend to the hands of Fate. Profoundly moving and breathtakingly original, this rendering of the epic Trojan War is a dazzling feat of the imagination, a devastating love story, and an almighty battle between gods and kings, peace and glory, immortal fame and the human heart. ...Show more