$23.00
NZD
Category: Annuals
The official Minecraft Annual 2021 is packed with activities, build ideas and survival challenges to try out in-game. Featuring all the latest news in the world of Minecraft, the official Minecraft annual is a must have for all Minecraft fans. Discover the latest updates and the newest games, and find o ut insider info directly from the Mojang team about everything that has happened in the world of Minecraft over the past year, including features about the bee update, Minecraft Dungeons and Minecraft Earth.   ...Show more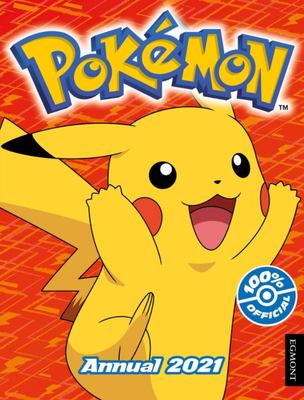 $23.00
NZD
Category: Annuals
Become the ultimate Pokémon Trainer with the Pokémon Annual 2021! This year's Annual is full of new stories, activities, fun facts and games for fans of all ages. With a full Pokédex of characters from the Alolan region, every fan can become an expert. Includes stories from the latest tv series, puzzles , mazes, quizzes and more! Also available: Pokémon Mini Mazes 9781405296304 Pokémon Pocket Puzzles 9781405296533   ...Show more
$23.00
NZD
Category: Annuals
This Annual is the perfect Christmas gift for Star Wars fans! With a full round-up of the 9 saga movies, this Annual is the complete guide to everyone's favourite franchise. Relive all the action and adventure of the 3 Star Wars trilogies with stories, fun facts, activities, posters and more! Includes The Rise of Skywalker new characters, movie moments and more! ...Show more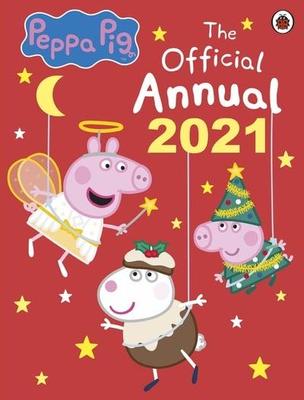 $21.00
NZD
Category: Annuals | Series: Peppa Pig
The Official Peppa Annual is the perfect Christmas gift or stocking filler for any Peppa fan! With three brand new stories, a Christmas Countdown game to play, brilliant pictures to colour and super activities to complete like mazes and spot the difference! Plus all of your favourite characters from th e Peppa Pig world! There's plenty to keep Peppa fans entertained for hours! ...Show more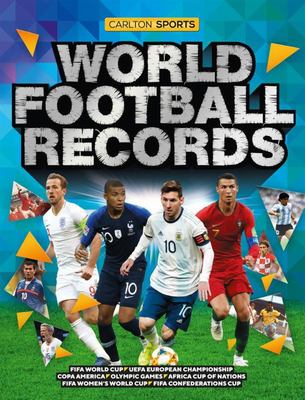 $45.00
NZD
Category: Annuals
Football's profile has never been higher and it continues to grow. World Football Records has been a global bestseller for ten years in a row, and this fully revised and updated 11th edition, now licensed by the sport's world governing body - with a brand new, fresh design - offers the same successful c ombination of stories, facts, stats and lists, in a bright innovative way, including: Updates for all recent major tournaments, including: FIFA Women' World Cup France 2019, Copa America 2019, UEFA Nations League, Africa Cup of Nations 2019 Cameroon The Best FIFA Football Awards 2019 and other FIFA awards FIFA World Rankings The latest record-breaking achievements of 37 featured nations, including a sidebar with key stats, as well as updates and records for most of the other 174 FIFA members. ...Show more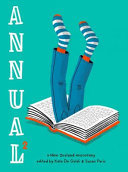 Annual 2
by Kate De Goldi; Susan Paris
$40.00
NZD
Category: Gift Books
Annual 2 contains all-new material for 9- to- 13-year-olds. The result is a highly original, contemporary take on the much-loved annuals of the past - all in one beautiful package. Alongside familiar names publishing for children - Gavin Mouldey, Sarah Johnson, Ben Galbraith, Barry Faville, Giselle Cla rkson, and Gregory O'Brien - you'll find the unexpected, including a new song by Bic Runga, a small-town mystery by Paul Thomas, and a classic New Zealand comic illustrated by new talent Henry Christian Slane. Smart and packed with content, a book for the whole family. ...Show more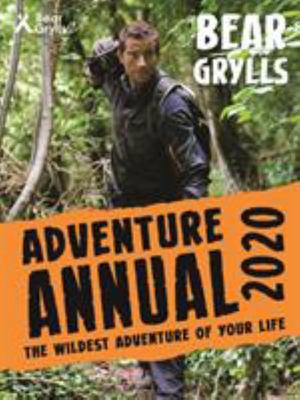 $18.00
NZD
Category: Annuals
Travel to extreme environments all over the world with Bear Grylls in this adventure annual for young explorers.   How do animals survive in baking hot deserts? Where is the best place to shelter in a blizzard? What is it like to climb the highest mountain in the world? Get ready for the wildest exper ience of your life! Containing everything you need to be a true explorer, this book is packed with fascinating facts, top tips, incredible stories, and fun activities from the king of survival, Bear Grylls. ...Show more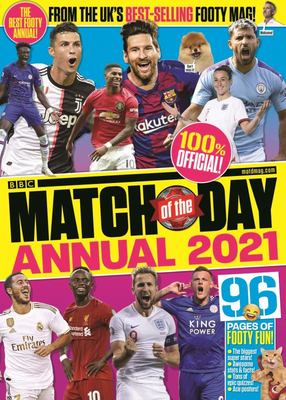 $23.00
NZD
Category: Annuals
What a save! From the UK's number 1 football magazine, the very best footy annual is back! Crammed full with fun football trivia, quizzes, games, puzzles, top 10s, cartoons and more, this is the only annual fans of the beautiful game will need. Featuring Gary and all of the MOTD presenters, Paz, Ketc h, and the planet's top teams and players, Match of the Day Annual 2021 is the best around - it will be on the top of your Christmas list! ...Show more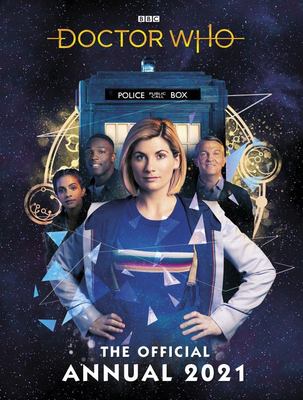 $21.00
NZD
Category: Annuals | Series: Doctor Who
Join the Doctor for a brand new adventure in the TARDIS! Jam packed withactiv ities, puzzles, stories and so much more, this beautifully illustratedannual will entertain fans for hours.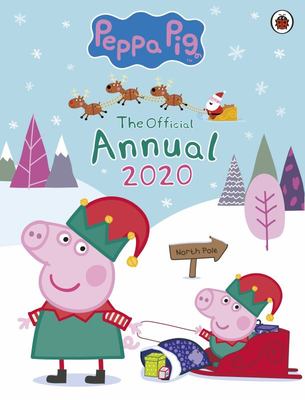 $24.00
NZD
Category: Annuals | Series: Peppa Pig
A must-have for Christmas! The Official Peppa Pig Annual will keep all Peppa fans entertained for hours! It has three brand new stories, loads of fun activities, awesome games and brilliant pictures to colour. It is packed full of things to make and do!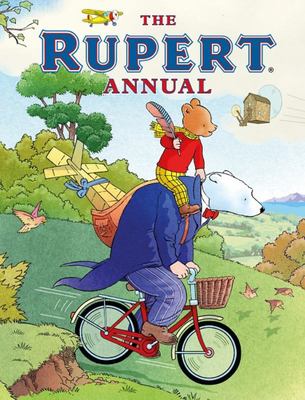 $28.00
NZD
Category: Annuals
Rupert has many more adventures with a Skylark, a runaway kite and a windmill! Enjoy a brand-new story `Rupert and the Bearcycle' originated and illustrated by Stuart Trotter plus much-loved favourite tales illustrated by John Harrold and Alfred Bestall.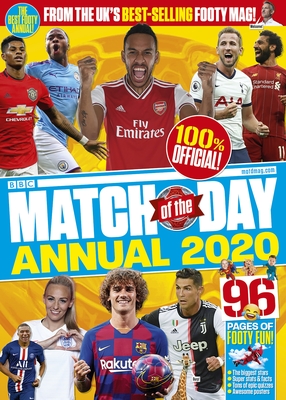 $24.00
NZD
Category: Annuals
From the nation's no.1 footy mag - The MOTD annual returns, bursting with fun football trivia, games, puzzles, cartoons and much, much more... It's coming home... From the UK's number 1 football magazine, the very best footy annual is back! Crammed full with fun football trivia, quizzes, games, puzzle s, top 10s, cartoons and more, this is the only annual fans of the beautiful game will need. Featuring Gary and all of the MOTD presenters, Paz, Ketch, and the planet's top teams and players, Match of the Day Annual 2020 is the best around – it will be on the top of your Christmas list! ...Show more