Ideal from birth - 2 years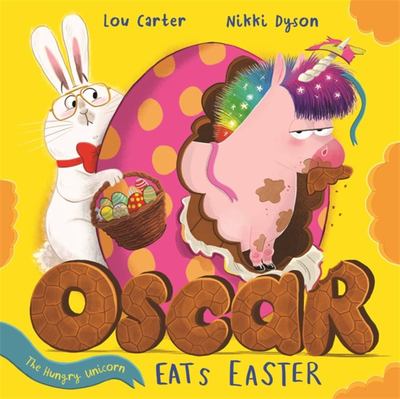 $20.00
NZD
Category: Board & Cloth Books | Series: Oscar the Hungry Unicorn
Oscar the Hungry Unicorn returns to save Easter in this third hilarious Oscar adventure from Lou Carter, the best-selling author of There Is No Dragon in This Story. It's Easter and the Easter Bunny has put together the most incredible, absolutely fantastic egg hunt. Everyone is excited, but uh-oh... O scar the Unicorn is hungry! Oscar has eaten the eggs, the baskets, the signs - in fact, he's eaten everything! The Easter Bunny needs to hide some more eggs, fast! But just as the great chocolate egg hunt is about to get underway, some silly pirates accidentally misplace the map to the hidden Easter treats. Can Oscar's keen sense of smell - and his unstoppable hunger - save Easter before it's too late?   The third brilliantly funny adventure of Oscar the Hungry Unicorn. ...Show more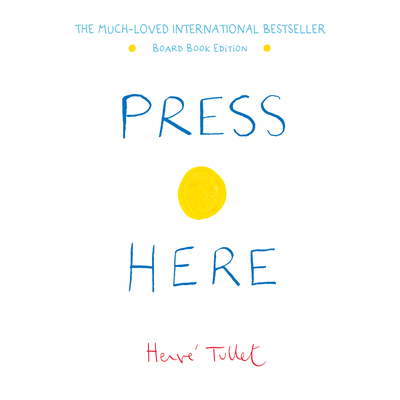 $17.00
NZD
Category: Board & Cloth Books
The board book edition of the international bestseller. Press here. That's right. Just press the yellow dot. And turn the page. The magical adventure powered entirely by your imagination - now for even the smallest readers!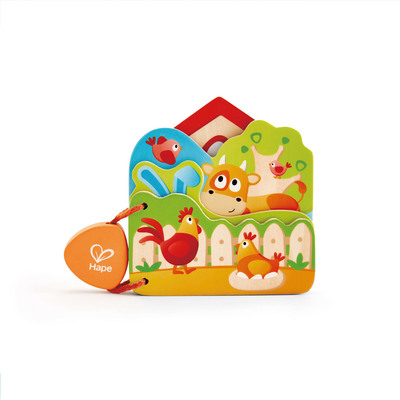 $13.00
NZD
Category: Board & Cloth Books
Age: 10+ Months Give your baby an early introduction to reading and the wonders of the farmyard with this charming book. Made of wood and safe to chew, it features bright, happy illustrations on every page.
$17.00
NZD
Category: Board & Cloth Books
Maisy's going to the moon, and you can come too! With easy-to-use play, pull and slide tabs on every spread, little ones will love this interactive space adventure. 3, 2, 1... Blast off! Join Maisy as she embarks on an amazing moon mission! Pull, slide and play to help Maisy pilot her rocket. Launch int o space, gaze at the stars and ride a moon buggy! An exciting, interactive space adventure, ideal for imaginative play and introducing little ones to the wonders of outer space. ...Show more
$17.00
NZD
Category: Board & Cloth Books | Series: Clap Hands
Clap hands and play with this range of exciting toddler touch-and-feel books!Here Come the Tractors is a playful touch-and-feel book, full of energy, fun and busy tractor friends. Toddlers will laugh, shout, clap their hands and join in the fun as the simple text encourages them to point, match and talk about the friendly tractor pals playing on every page. With textures to feel on every page and a fun matching game at the end, everyone will want to clap hands for the tractors!Also available: Here Come the Monkeys, Here Come the Kittens, Here Come the Puppies, Here Come the Dinosaurs, Here Come the Chicks, Here Come the Bunnies, Here Come the Unicorns, Here Come the Llamas, Here Come the Mummies and Babies, Here Come the Dragons, Here Come the Mermaids ...Show more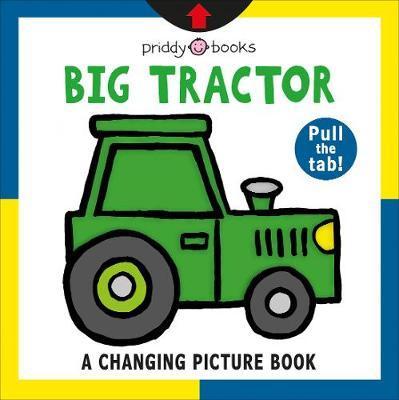 $15.00
NZD
Category: Board & Cloth Books
Pull the tabs and watch the pictures magically change in A Changing Picture Book: Big Tractor, a fantastic new title by Priddy Books.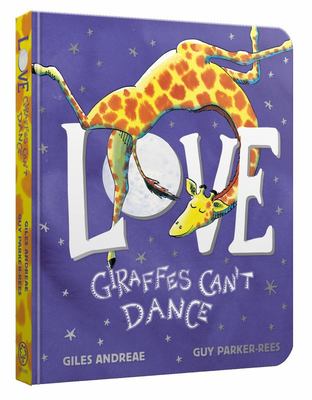 $17.00
NZD
Category: Board & Cloth Books
Join Gerald the Giraffe and friends for a sparkling celebration of LOVE! From the creators of the bestselling Giraffes Can't Dance comes a brand-new rhyming story filled with joy and love... and all your favourite characters from the bestselling classic! This magical moonlit rhyme is ideal for sharing and reading aloud with loved ones, and as a sturdy board book, it's perfect for even the littlest hands. The perfect gift to say 'I love you' on Valentine's Day, or at any time of the year. Praise for Giraffes Can't Dance: "All toddlers should grow up reading this" Daily Mail "A modern classic" Baby & Me "A joyful read about an outsider who finds acceptance on his own terms . . . there's also a simple moral about tolerance and daring to be different" Junior "A fantastically funny and wonderfully colourful romp" Daily Telegraph ...Show more

$18.00
NZD
Category: Board & Cloth Books
Take your first steps with Antiracist Baby! Or rather, follow Antiracist Baby's nine easy steps for building a more equitable world. With bold art and thoughtful yet playful text, Antiracist Baby introduces the youngest readers and the grown-ups in their lives to the concept and power of antiracism. Pr oviding the language necessary to begin critical conversations at the earliest age, Antiracist Baby is the perfect gift for readers of all ages dedicated to forming a just society. ...Show more
$15.00
NZD
Category: Board & Cloth Books | Reading Level: Children's - Kindergarten, Age 5-6
'I wrote to the zoo to send me a pet . . .' Rod Campbell's classic lift-the-flap book Dear Zoo has been a firm favourite with toddlers and parents alike ever since it was first published in 1982. Young children will love lifting the flaps to discover the animals the zoo has sent - a monkey, a lion and e ven an elephant! But will they ever manage to send the perfect pet? With bright, bold artwork, a catchy refrain and a whole host of favourite animals, Dear Zoo is a must for every child's bookshelf - and the thick card pages, chunky cased cover and sturdy flaps make it perfect for small hands. ...Show more
$15.00
NZD
Category: Board & Cloth Books | Series: We're Going on a Bear Hunt
Follow the path and get counting with this first numbers adventure based on the best-loved world of the Bear Hunt film. One dog, sniffing the floor ... turn the page to discover more! Use your finger to trace each number shape and learn all about counting on this first numbers adventure. With easy to f ollow pages featuring animals and plants from the best-loved Bear Hunt film, learning to count has never been more fun! ...Show more
$15.00
NZD
Category: Board & Cloth Books
This first book of jungle animals from the creator of Dear Zoo is sure to delight young children, with a big fold-out surprise ending and lots of animals to meet.'We need some long grass, tall trees, an enormous elephant, lots of noisy monkeys and all kinds of creepy crawlies . . .'What else do you need to make a jungle? Find out in Our Jungle, with a simple, engaging text and appealing illustrations of favourite jungle animals.Look out for more novelty books from Rod Campbell including: Oh Dear!, Noisy Farm, My Presents, ABC Zoo and Farm 123. ...Show more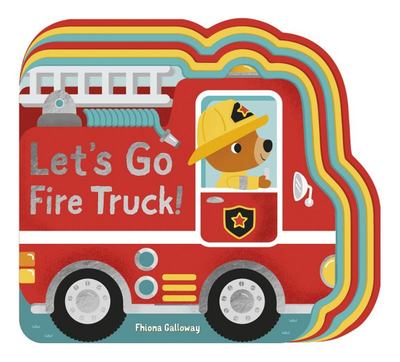 $18.00
NZD
Category: Board & Cloth Books | Series: Let's Go
Join the busy, busy fire truck and Firefighter Bear as they save the day in this fun rhyme. Features concentric shaped pages that little ones will love!