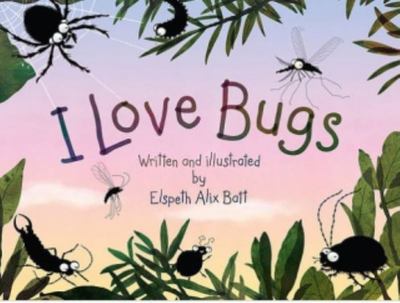 $40.00
NZD
Category: Bugs and Insects
Someone is overly fond of bugs: from tingly and tickly gnats to pleasingly prickly crickets. Who can it be? Includes information on insects. Includes a special section in the back with a first readers introduction to each creature. Elspeth is a freelance illustrator, designer and artist, living and work ing in Auckland, New Zealand. She has worked extensively in the educational publishing field but her first love is illustrating children's picture books. ...Show more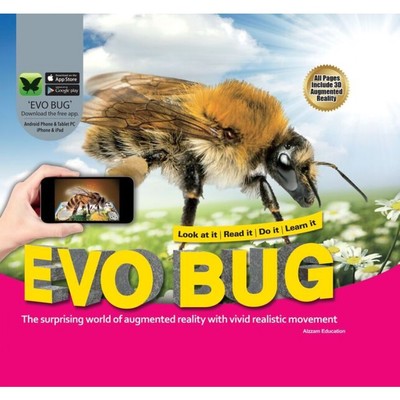 $20.00
NZD
Category: Bugs and Insects | Series: Evo Augmented Reality
Shall we begin our adventure with fun insect friends? The stories of a variety of insects begin when you open the book. This is a future-oriented smart book combined with 3D augmented reality. You can move and feed the insects however you like. You can have fun and learn while seeing, reading and experiencing the book. 3D Augmented Reality App (for Android and Apple) Move the insects where you want Feed the insects Listen to the sounds of the insects Examine and observe insects, and do fun puzzles Take and save photos of the insects and email them to your friends. ...Show more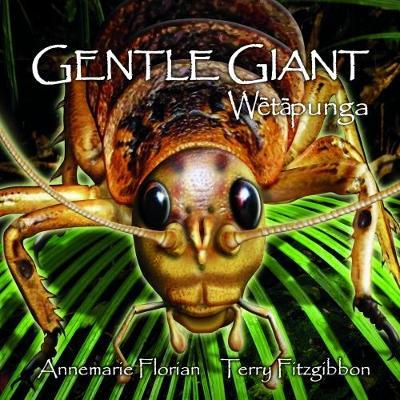 $20.00
NZD
Category: NZ Picture Books
Meet wetapunga, long-time resident of Gondwanaland, Planet Earth. Learn about the modest, unassuming lifestyle of this ancient insect -- what it eats, where it lives, how it keeps safe and defends itself. Intensely rich illustrations and a measured, poetic voice beautifully capture its real-life story. ...Show more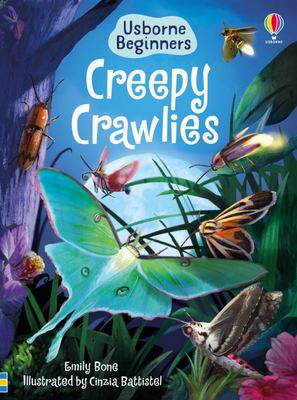 $11.00
NZD
Category: Bugs and Insects | Series: Beginners
An illustrated introduction to the miniature kingdom of bugs and other creepy-crawlies, packed with facts to help young nature-lovers find and observe insects all year round. Find out which bug is the biggest in the world, who is awake at night, learn about bugs that live underwater, and much more. A be autiful addition to the popular Beginners series with easy-to-read text and step-by-step visual explanations, with illustrations so vivid these weird and wonderful bugs will crawl off the page. A great book to take to school and share with friends, or study alone for interest. Includes internet links to websites with video clips showing lots of amazing creepy crawlies, including caterpillars turning into butterflies, and buggy games and activities. ...Show more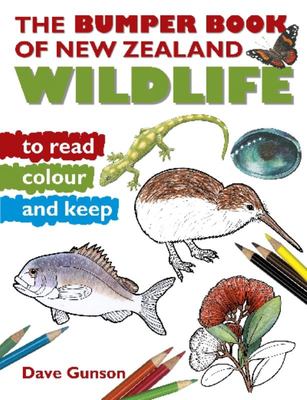 $23.00
NZD
Category: Colouring & Sticker Books | Series: Read, Colour and Keep
NOTE: THIS IS A COLOURING IN BOOK This wonderful bumper-size colouring-in book for children features simple black and white illustrations of wildlife from our present environment as well as the distant past, all ready to be coloured in. Each is accompanied by a sentence or two of basic explanatory text , and a full-colour insert will guide aspiring young artists as to natural markings and features, though as Dave says, it's just as much fun making up your own colour schemes! And the pages are even perforated, so that the completed drawings can be easily removed from the book and displayed with pride for friends and family to see. It's the perfect activity book to keep the children busy over the holiday season, and they'll love learning all about the creatures and plants of our natural world as they colour them in. ...Show more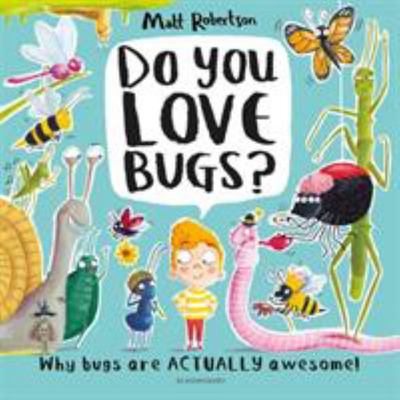 $17.00
NZD
Category: Bugs and Insects
Crawly! Hairy! Maybe a bit scary? Snails slime upside down. Eeek! Worms can somersault and butterflies smell like cake. YUM. Wait, don't eat them... Because bugs are truly BRILLIANT! Matt Robertson' s quirky text and sweet yet hilarious illustrations show exactly why minibeasts can be truly awesome in t heir own unique way. The book includes 14 hilarious globally inclusive, bug-tastic spreads, featuring worms, bees, beetles, dragonflies, butterflies, moths, grasshoppers, spiders, ants, snails and stick insects. Find out how honey bees make their honey, why moths always fly around lamps and how bombardier beetles protect themselves from hungry predators. There's something new to learn about each bug. Did you know that stick insects can dance? Or that butterflies can smell like cake? And guess what? A grasshopper will spit on you if it gets angry! So always be good to grasshoppers, give spiders a smile not a screech and never get angry at ants! There are so many more fun facts to uncover about our tiny furry and slimy friends. ...Show more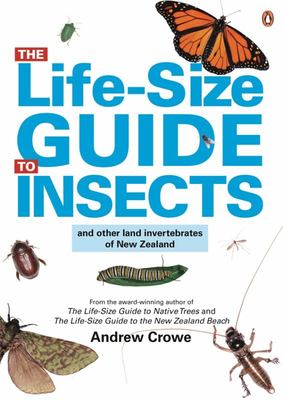 $25.00
NZD
Category: Bugs and Insects | Series: The Life-Size Guide to...
Identifying New Zealand's insects, spiders and other land invertebrates is made simple with this new guide. Over 300 life-size colour photographs make it fun for all the family to learn more about the natural world of New Zealand.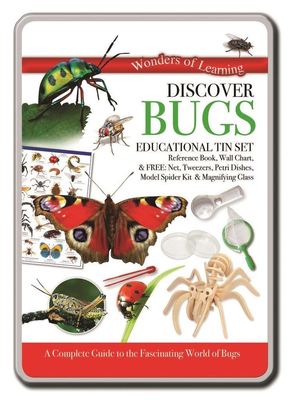 $23.00
NZD
Category: Bugs and Insects | Series: Wonders of Learning
Enter the world of buzzing bees, jumping grasshoppers, beautiful butterflies and other amazing bugs with this tin set. Get to know why spiders are not bugs, how bees make honey, and why cockroaches can even survive without their heads! Contains: - Reference Book- Wall Chart- Net, Tweezers, Petri Dishes, Magnifying Glass- Model Spider Kit ...Show more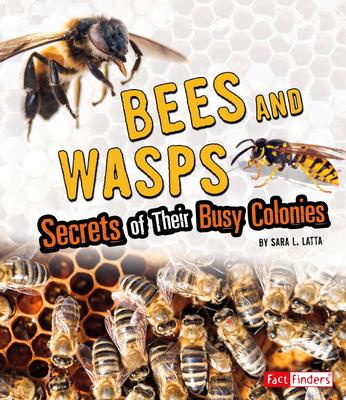 $18.00
NZD
Category: Bugs and Insects | Series: Fact Finders
Buzz Wasps and bees buzz to and from their nests and hives all day. They are busy for a reason. A lot is going on inside their homes. Workers gather food and feed the young. The Queen lays eggs. Discover how bees and wasps build their homes, communicate, and depend on one another to survive in their col onies. ...Show more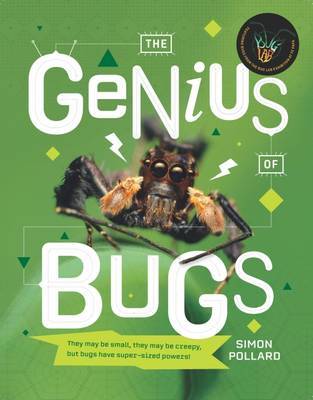 $25.00
NZD
Category: Bugs and Insects
The Genius of Bugs is a new, fresh take on the world of bugs, inspired by the blockbuster science exhibition Bug Lab, brought to Wellington this summer by Te Papa and Weta Workshop. Illustrated with up-close, dramatic bug photography throughout, The Genius of Bugs is filled with bug tales, facts and fi gures that showcase bug ingenuity and reveal astounding bug behaviour. Featuring New Zealand and international examples, children will be entranced by these inspiring bugs and remarkable recent discoveries about their genius. Meet a roll call of some of the world's most incredible bugs - from the sneaky portia spider to the killer brain-surgeon jewel wasp, to New Zealand's king of the creepies, the weta. ...Show more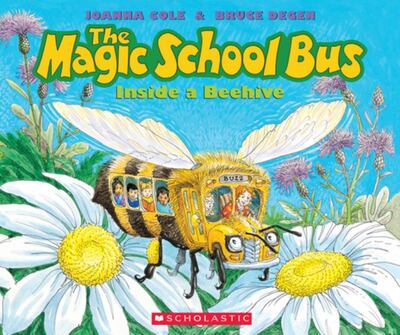 $22.00
NZD
Category: Bugs and Insects | Series: The Magic School Bus
After Ms. Frizzle takes her class to visit a beekeeper, the Magic School Bus mysteriously vibrates, shrinks, and flies right into a beehive. And when Ms. Frizzle tells everyone to "be a bee", the adventure begins.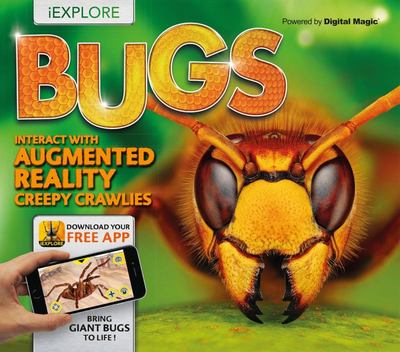 $23.00
NZD
Category: Bugs and Insects | Series: iExplore
With its amazing high-tech AR, this book brings bugs to life Want to watch a Goliath bird-eating tarantula crawl across your table, a Giant Wetapunga Cricket jump on your friend's hand, or the world's biggest butterfly flutter around your bedroom? All it takes is this book and a smartphone or tablet W ith its unique high-tech features, Bugs allows kids to interact with nature's most remarkable creepy-crawlies. Eleven fact-packed profiles supply all the need-to-know info about each insect--their size, habitat, anatomy, diet, and other extraordinary features. Then open the app to trigger the AR action, use the controls to make the bugs life-size or bigger, rotate them for a closer 3D look, make them walk or fly around the room--and have fun.NEW Click on the iExplore feature window to access complementary educational content, featuring facts, stats, quizzes, and more ...Show more