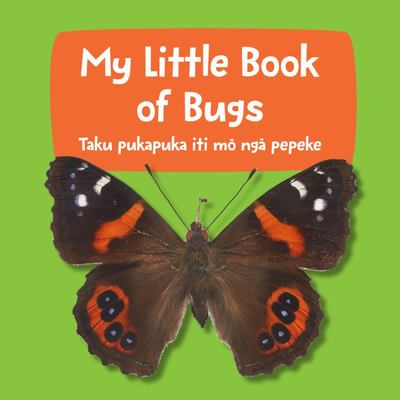 $20.00
NZD
Category: NZ Board & Cloth Books
A beautiful board book for New Zealand babies and their Whanau, featuring amazing photos of bugs in the Te Papa collection. In both English and te reo Maori, it is a perfect gift for any baby and will be well treasured.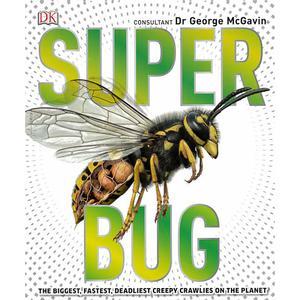 $35.00
NZD
Category: Bugs and Insects | Series: The Big Book
In the first pages, children learn that bugs live nearly everywhere on the planet and gain tips on how to become a young bug spotter. As the book continues, the scenic compositions on each page are dedicated to key groups of bugs, including beetles, moths, butterflies, bees, snails, crickets, grasshoppe rs, worms, and spiders. Some spreads approach the world of bugs thematically, such as bugs that come out at night, baby bugs, and life cycles, how bugs hide and show off, and how some bugs love to live in your home. The conversational, funny text is also full of facts that will astonish children and adults, and accompanied by Yuval Zommer's colorful illustrations. ...Show more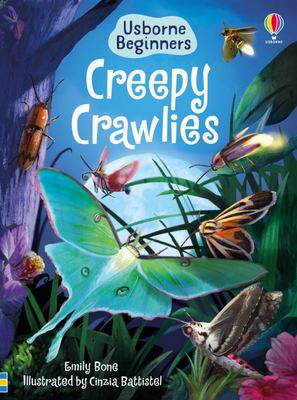 $11.00
NZD
Category: Bugs and Insects | Series: Beginners
An illustrated introduction to the miniature kingdom of bugs and other creepy-crawlies, packed with facts to help young nature-lovers find and observe insects all year round. Find out which bug is the biggest in the world, who is awake at night, learn about bugs that live underwater, and much more. A be autiful addition to the popular Beginners series with easy-to-read text and step-by-step visual explanations, with illustrations so vivid these weird and wonderful bugs will crawl off the page. A great book to take to school and share with friends, or study alone for interest. Includes internet links to websites with video clips showing lots of amazing creepy crawlies, including caterpillars turning into butterflies, and buggy games and activities. ...Show more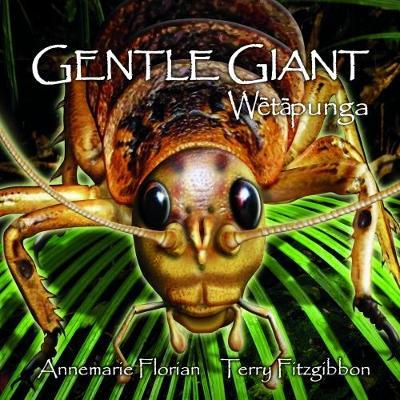 $25.00
NZD
Category: NZ Picture Books
Meet wetapunga, long-time resident of Gondwanaland, Planet Earth. Learn about the modest, unassuming lifestyle of this ancient insect -- what it eats, where it lives, how it keeps safe and defends itself. Intensely rich illustrations and a measured, poetic voice beautifully capture its real-life story. ...Show more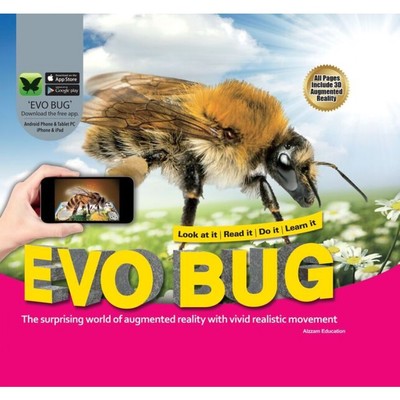 $20.00
NZD
Category: Bugs and Insects | Series: Evo Augmented Reality
Shall we begin our adventure with fun insect friends? The stories of a variety of insects begin when you open the book. This is a future-oriented smart book combined with 3D augmented reality. You can move and feed the insects however you like. You can have fun and learn while seeing, reading and experiencing the book. 3D Augmented Reality App (for Android and Apple) Move the insects where you want Feed the insects Listen to the sounds of the insects Examine and observe insects, and do fun puzzles Take and save photos of the insects and email them to your friends. ...Show more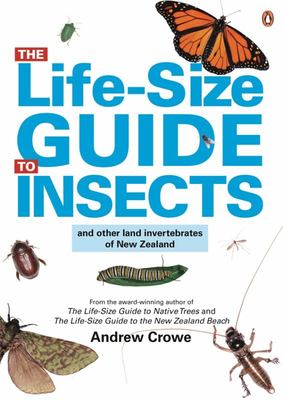 $25.00
NZD
Category: Bugs and Insects | Series: The Life-Size Guide to...
Identifying New Zealand's insects, spiders and other land invertebrates is made simple with this new guide. Over 300 life-size colour photographs make it fun for all the family to learn more about the natural world of New Zealand.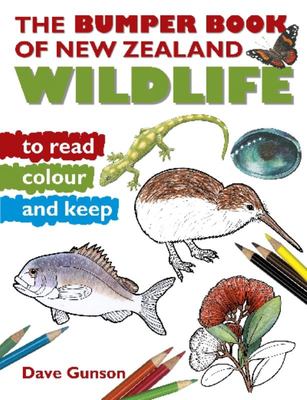 $23.00
NZD
Category: Colouring & Sticker Books | Series: Read, Colour and Keep
NOTE: THIS IS A COLOURING IN BOOK This wonderful bumper-size colouring-in book for children features simple black and white illustrations of wildlife from our present environment as well as the distant past, all ready to be coloured in. Each is accompanied by a sentence or two of basic explanatory text , and a full-colour insert will guide aspiring young artists as to natural markings and features, though as Dave says, it's just as much fun making up your own colour schemes! And the pages are even perforated, so that the completed drawings can be easily removed from the book and displayed with pride for friends and family to see. It's the perfect activity book to keep the children busy over the holiday season, and they'll love learning all about the creatures and plants of our natural world as they colour them in. ...Show more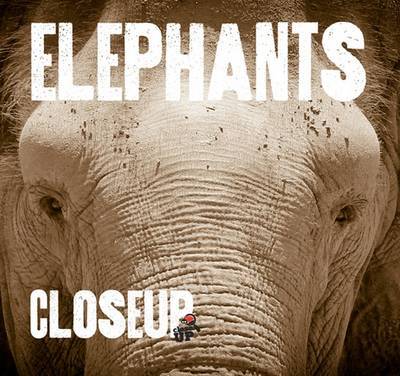 $21.00
NZD
Category: Bugs and Insects | Series: Close Up
Take a closer look at these eight-legged hunters; these ancient animals have walked the earth for millions of years - and you can be certain that there is one somewhere near you now!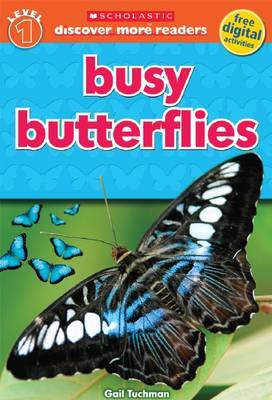 $13.00
NZD
Category: Bugs and Insects | Series: Discover More | Reading Level: From 4
Butterflies come alive in this Discover More Reader. Busy Butterflies is a Level 1 Reader (ages 4-6) packed with key facts, vivid diagrams, exciting photographs and simple sentences to explain it all. Learn all about the monarch butterfly, from its metamorphosis from a caterpillar to its incredible jour ney across the American continent! As children follow the monarch, they will meet a host of other beautiful butterflies and find out all about butterflies' lifecycles, senses, and just why they are important to all of Planet Earth. Including key vocabulary words and infographics to help children learning to read. Comes with free digital book featuring extra content, games and activities, plus audio and video enhancements. ...Show more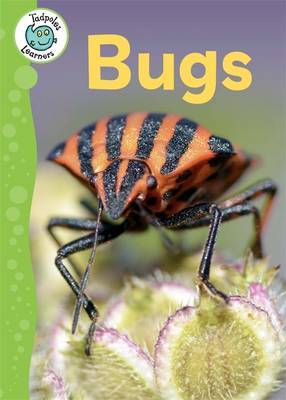 $17.00
NZD
Category: Bugs and Insects | Series: Tadpoles Learners
Find out all about funny bugs, from spotty ladybirds to darting dragonflies. Tadpoles Learners are an ideal introduction to non-fiction for beginner readers, blending accessible text with big, striking photos.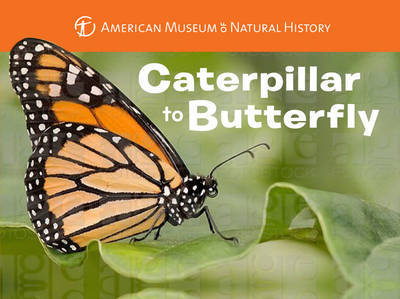 $17.00
NZD
Category: Bugs and Insects
A caterpillar hatches. 'It eats and eats...and grows into a butterfly that flits and floats across the sky. Follow the life cycle of one of nature's most beautiful creatures in simple text and stunning photos. This unique book features graduated flaps that display each stage of metamorphosis at a glance . Turn each flap to reveal engaging facts that kids will love. ...Show more