Material World
The study of the composition, structure, properties and change of matter.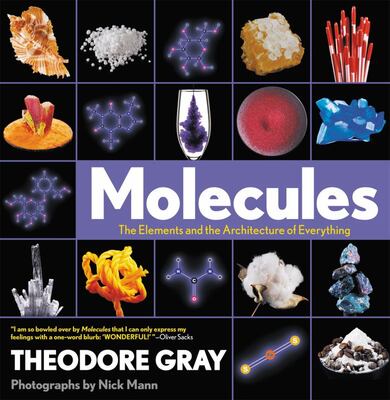 $35.00
NZD
Category: Chemistry
In this paperback edition of the beloved second book in Theodore Gray's bestselling (1.5 million copies) Elements trilogy, Gray demonstrates how the elements of the periodic table combine into the molecules that form the things that make up our world.   Molecules is the second book in the million-copy bestselling Elements trilogy. In Molecules, Theodore Gray takes the next step in the story that began with the periodic table in his best-selling book, The Elements: A Visual Exploration of Every Known Atom in the Universe (2015) and culminated with the publication of Reactions: An Illustrated Exploration of Elements, Molecules, and Change in the Universe (2017). Here, he explores through fascinating stories and trademark stunning photography the most interesting, essential, useful, and beautiful of the millions of chemical structures that make up every material in the world.   Gray begins with an explanation of how atoms bond to form molecules and compounds, as well as the difference between organic and inorganic chemistry. He then goes on to explore the vast array of materials molecules can create, including: soaps and solvents; goops and oils; rocks and ores; ropes and fibers; painkillers and dangerous drugs; sweeteners; perfumes and stink bombs; colors and pigments; and controversial compounds including asbestos, CFCs, and thimerosal.   Big, gorgeous photographs, as well as diagrams of the compounds and their chemical bonds, rendered with never before seen beauty, fill the pages and capture molecules in their various states.   It's the perfect book for his loyal fans who've been eager for more and for anyone fascinated with the mysteries of the material world. ...Show more
$40.00
NZD
Category: Chemistry
The Elements has become an international sensation, with over one million copies in-print worldwide. The highly-anticipated paperback edition of The Elements is finally available.   An eye-opening, original collection of gorgeous, never-before-seen photographic representations of the 118 elements in th e periodic table.   The elements are what we, and everything around us, are made of. But how many elements has anyone actually seen in pure, uncombined form? The Elements provides this rare opportunity. Based on seven years of research and photography, the pictures in this book make up the most complete, and visually arresting, representation available to the naked eye of every atom in the universe. Organized in order of appearance on the periodic table, each element is represented by a spread that includes a stunning, full-page, full-color photograph that most closely represents it in its purest form. For example, at -183°C, oxygen turns from a colorless gas to a beautiful pale blue liquid.   Also included are fascinating facts, figures, and stories of the elements as well as data on the properties of each, including atomic weight, density, melting and boiling point, valence, electronegativity, and the year and location in which it was discovered. Several additional photographs show each element in slightly altered forms or as used in various practical ways. The element's position on the periodic table is pinpointed on a mini rendering of the table and an illustrated scale of the element's boiling and/or melting points appears on each page along with a density scale that runs along the bottom.   Packed with interesting information, this combination of solid science and stunning artistic photographs is the perfect gift book for every sentient creature in the universe.   Includes a tear-out poster of Theodore Gray's iconic Photographic Periodic Table! ...Show more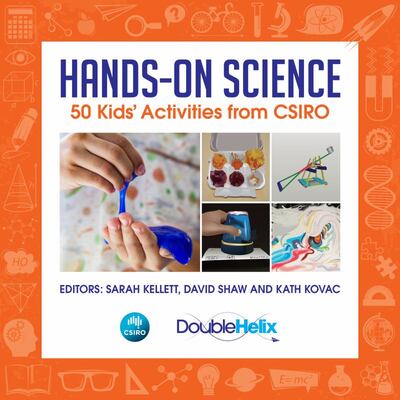 $30.00
NZD
Category: Science | Reading Level: Children's - Grade 3-4, Age 8-9
Did you ever wonder why some insects can walk on water? Or how the Ancient Egyptians made mummies? Are you curious about why a guitar sounds different from a flute? Gather some everyday materials from around your home and find out the answers with these 50 kid-approved science activities from CSIRO. The activities cover electricity and magnetism, sound and light, heat and motion, water and gases, living things, shapes and our planet Earth. Each activity has a simple list of materials required, and uses simple step-by-step instructions and drawings to enable you to create exciting and interesting reactions, experiments and inventions. Fast facts and quiz questions will help you test your knowledge, and you'll also find an explanation of the science behind each activity, along with examples of how each principle works in the real world. Discover more about the world of science by making:* Dancing slime* Rubbery bones* A ping pong ball shooter* Ghastly ghostly photos* Fizzy dinosaur eggs* A lemon battery ...Show more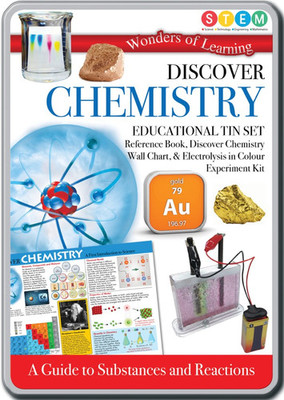 $26.00
NZD
Category: Chemistry
Kit includes a 32 page reference book, wall chart and an Electrolysis in colour experiment kit. This set provides a captivating insight into a variety of scientific ideas and theories about substances, their properties and reactions.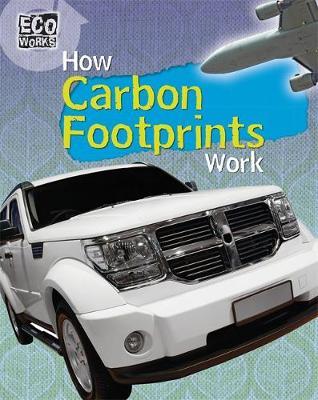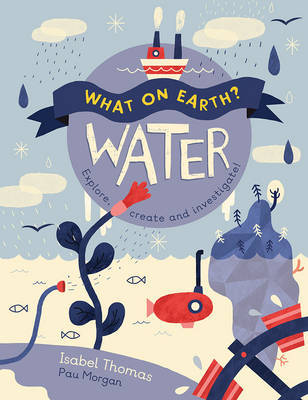 $19.00
NZD
Category: Earth Science | Series: What on Earth
Explore, create and investigate Wind and Water. Learn about these elements through experiments, investigations and hands-on tasks. What on Earth? takes the reader on a journey of discovery to explore the natural elements of our world. Discover all about the water cycle and make a precipitation gauge or grow your own stalactite. This series takes a cross-disciplinary approach, including links to culture, history, arts and crafts, as well as the science behind each topic. Internal links encourage children to choose their own path through the book, with each spread providing a new adventure. ...Show more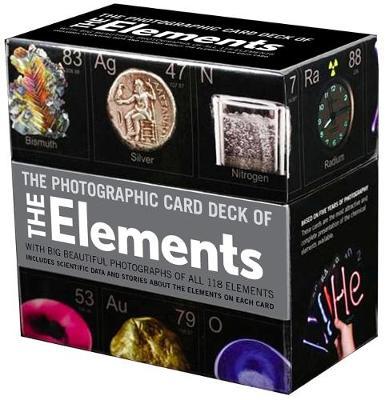 $37.00
NZD
Category: Chemistry
This companion to the category best-selling book The Elements is a beautiful card deck featuring all 118 elements in the periodic table. One element per card appears as a full-size image on the front and fascinating information about the element on the back. This is the most detailed and beautiful set o f reference cards ever produced on the subject of the periodic table. The front side of each 127 x 127 mm card shows a full-size photographic image of the element, while the reverse gives scientific information including atomic weight, density, melting and boiling point, valence and the percentage of the element found in the universe, the earth's crust, the oceans and in man. ...Show more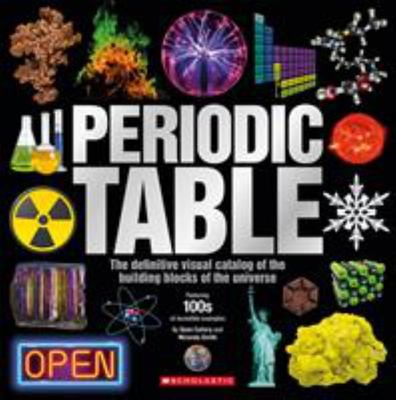 Periodic Table
by Sean Callery; Miranda Smith
$25.00
NZD
Category: Chemistry
The definitive visual catalogue of the building blocks of the universe. Looking at the periodic table can be a bit daunting... how can you possibly remember what 118 different elements do? The Periodic Table takes a new approach to this important science topic by offering a fully visual guide to the e lements. Featuring eye-popping photography and an enormous wealth of cool facts, this is the only book you'll need to help you learn about the basic building blocks that make up everything in our world. ...Show more
$25.00
NZD
Category: Chemistry
As one of the most recognizable images in science, the periodic table is ingrained in our culture. First drawn up in 1869 by Dmitri Mendeleev, its 118 elements make up not only everything on our planet but also everything in the entire universe. The Periodic Table looks at the fascinating story and surp rising uses of each of those elements, whether solid, liquid or gas. From the little-known uses of gold in medicine to the development of the hydrogen bomb, each entry is accompanied by technical data (category, atomic number, weight, boiling point) presented in easy-to-read headers, and a colour-coding system that helps the reader to navigate through the different groups of elements. A remarkable display of thought-provoking science and beautiful photography, this guide will allow the reader to discover the world afresh. ...Show more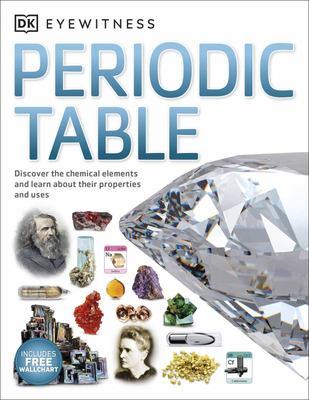 $18.00
NZD
Category: Chemistry | Series: Eyewitness
This fact-filled book is the perfect guide to all 118 elements in the periodic table, the ingredients that make up our world. Packed with stunning new photography, Eyewitness Periodic Table begins with a concise history of chemistry, scientific pioneers, and the creation of the first periodic table, the n launches into a visual tour of each individual element. Along the way, you'll find out where each element comes from and what it is used for, explained clearly and simply for young readers. Explore elements such as carbon and oxygen and learn why they are essential to our survival. See how precious gold protects astronauts in space, and why the metal mercury can be both a solid and a liquid. Find out about man-made elements, which the smartest chemists are still busy figuring out how to use. Eyewitness Period Table also includes a pull-out poster to hang on your wall. This detailed, accessible book will inspire young, inquisitive minds - the scientists of tomorrow who will shape our future. ...Show more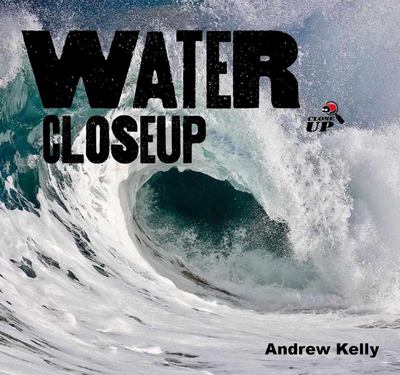 $18.00
NZD
Category: Chemistry | Series: CloseUp
The natural world is a fascinating subject for children, with water being no exception. Children recognise the importance of water, though they may not be aware of the many different ways it impacts upon their lives. Here is a collection of amazing facts that will be sure to develop a sense of wonder in even the most reluctant of readers. ...Show more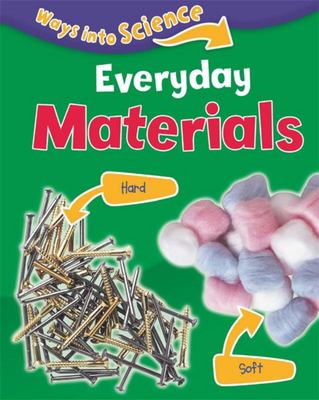 $22.00
NZD
Category: Chemistry | Series: Ways into Science
A first science series that introduces young readers to basic science principles in a friendly and accessible way. Early scientific skills are taught through a combination of experiments, activities and key questions, designed to get young scientists thinking! Everyday Materials introduces readers to di fferent materials and their properties. ...Show more