$40.00
NZD
Category: Cook Books/Party Books
Egg and Spoon is a beautiful illustrated cookbook for children—and adults—that celebrates imagination, confidence and the fun of cooking. A scrumptious collection for anyone who loves good healthy food— and an occasional indulgence. Here are after-school snacks, breakfast on a stick, cakes, slices and dinners. Egg and Spoon is for children learning to cook independently and families to enjoy cooking together. Much of the food is naturally gluten-free or vegan. Alexandra Tylee is the owner and chef at Pipi Café, a little pink house, cottage garden and pizza truck. Pipi celebrates eating together and taking pleasure in small things—hot chocolate in a special cup, foraged food, a boiled egg slipped into a pocket for later. Tylee trusts children to choose flavours and handle equipment in this joyful book that will set them on a lifetime love of healthy cooking and eating.   Giselle Clarkson's illustrations are scrumptious and subversively playful. Written by Alexandra Tylee and illustrated by Giselle Clarkson ...Show more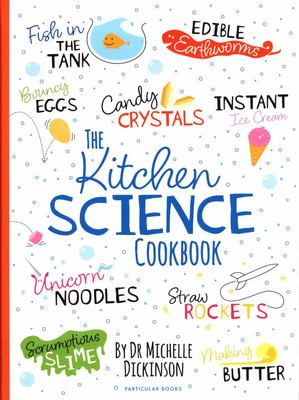 $50.00
NZD
Category: Cook Books/Party Books
The Kitchen Science Cookbook is a beautifully crafted recipe book with a unique twist- each recipe is a science experiment that you can do at home, using the everyday ingredients you'll find in your kitchen. No need to be a science expert - these easy-to-follow recipes make mind-blowing science experime nts fun for everyone. From sticky ice and raising raisins to balloon science and scrumptious slime, nanotechnologist Michelle Dickinson shows that we can all be scientists, no matter how young or old. With recipes tested by enthusiastic people around the world, The Kitchen Science Cookbook is the perfect gift for all ages. ...Show more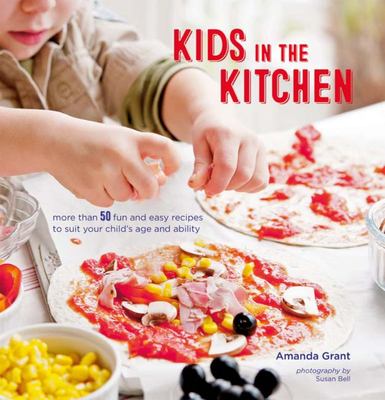 $25.00
NZD
Category: Cook Books/Party Books | Reading Level: Children's - Grade 3-4, Age 8-9
Let your kids make their own food with 50 fun recipes that will not only encourage future healthy eating habits but also develop motor skills, cognitive development and self-confidence plus you won't have to cook   Children's reading books, toys and games are often targeted at specific age groups, an d this new book by "one of the UK's leading children's food educators," Amanda Grant teaches core cooking skills designed for children aged 3-5 years, 5-7 years, and 7-11 years. Each skill is presented at the stage when a child's development, self-confidence, and independence are ready. With plenty of step-by-step photographs for children to follow and easy, tasty, and fun recipes that they will love to learn, this is an invaluable book for parents to help teach their kids practical kitchen skills that will remain useful throughout life. As well as explaining hygiene and kitchen safety, there are more than 50 recipes specially suited to particular age groups. ...Show more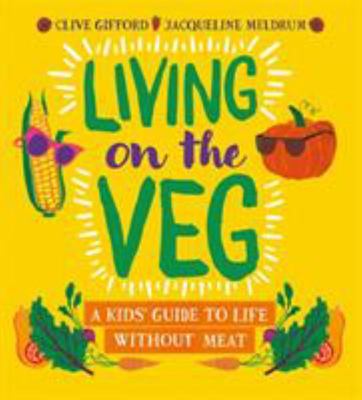 $25.00
NZD
Category: Cook Books/Party Books
The perfect kids' guide to being a vegetarian. Are you thinking about giving up meat, but don't know how to go about it? With both practical information and mouth-watering recipes, this book is the perfect place for young people aged 8 plus to start. It outlines why people give up meat and how you can change your diet and live healthily. It examines the different terms: vegetarian/pescatarian/vegan etc, has a very practical Q&A section and explains how to read and understand food labels. The book takes you through the costs and benefits of this change in lifestyle. It includes a section on food groups and information about how you can adapt your diet to get all the right nutrients (such as iron). The book goes on to give tasty and easy-to-follow recipes for the whole family, specially created by vegetarian blogger Jacqueline Meldrum of www.tinnedtomatoes.com. The recipes include dairy, but not fish or meat. ...Show more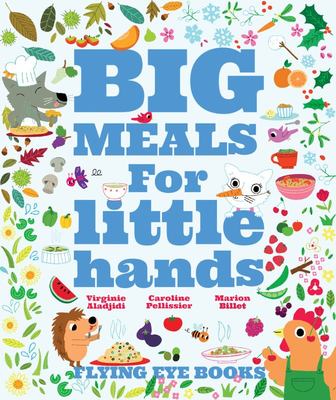 $30.00
NZD
Category: Cook Books/Party Books
A great way to get kids into cooking This cookbook is filled with authentic, easy-to-make, and most importantly super-delicious French recipes.   Charming illustrations of woodland characters by Marion Billet will attract kids to the healthy, seasonal recipes of Michelin starred chef S bastien Gu nard . This book is just the tool for parents looking for fun projects to do with their children while teaching them how to cook and eat healthily and sustainably. ...Show more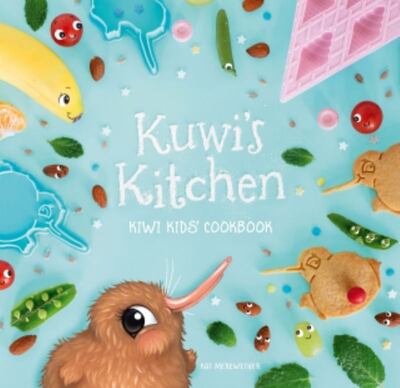 $25.00
NZD
Category: Cook Books/Party Books | Series: Kuwi the Kiwi
Kuwi's Kitchen - Kiwi Kids Cookbook is a creative way to get kids into making their own fun, well balanced, healthy lunches, and cooking easy meals. This cookbook is filled with yummy, authentic, easy-to-make recipes. Gorgeous classic Kuwi the Kiwi style illustrations will entice kids to create their ow n wholesome, seasonal and fun recipes. ...Show more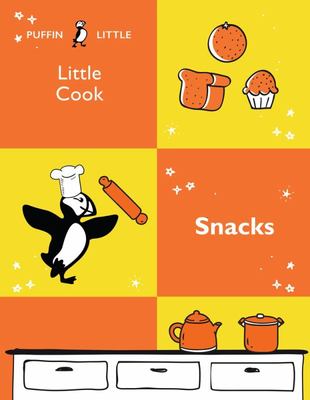 $16.00
NZD
Category: Cook Books/Party Books
Just because we're LITTLE doesn't mean we can't learn BIG skills. Have you ever wondered how to make boring veggies into a super-delicious snack? If you're a Little Cook who wants to serve up yummy treats, get ready for a SNACK-ATTACK with Puffin Little!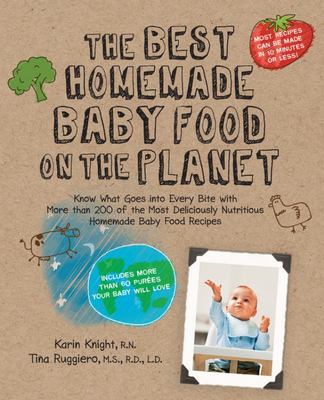 $50.00
NZD
Category: Cook Books/Party Books
A jar of commercial banana baby food may contain as little as 30 percent fruit by weight. With statistics like this popping up every day, preparing homemade food for your baby is more important than ever. And it doesn't require nearly the amount of time or effort you may think. With The Best Baby Food o n the Planet, you'll learn how to quickly and easily create delicious, nutritious meals for your child that will save you both time and peace of mind (and a little money too!). From Carrot Papaya Yogurt to Green Eggs and Ham, busy parents will find hundreds of healthy recipes for their children to delight in. Designed in any easy to use, month by month format, you'll find recipes for every age and stage, from nutrient rich pureed foods for your baby to tasty finger foods for your toddler. Best of all, each recipe provides up to date nutritional information, so you can be sure you're giving your child the best possible start. ...Show more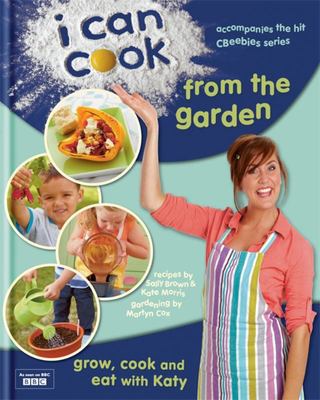 $15.00
NZD
Category: Cook Books/Party Books
The key ingredients in these recipes are spotlighted with interesting facts, allowing children to discover where and how these items grow. Instructions for growing simple herbs and vegetables are included alongside delicious recipes that can be made with little or no adult help.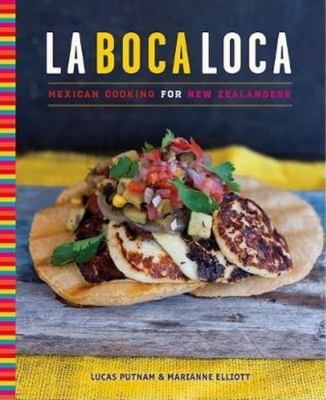 $50.00
NZD
Category: Cook Books/Party Books | Reading Level: very good
Lucas Putnam and Marianne Elliott opened their Mexican restaurant, La Boca Loca in April 2011, with a clear goal: to bring the freshest flavours of Mexico to Wellington using fresh and locally available ingredients. Their customers loved the taste of their freshly prepared Mexican food and many wanted t o learn to make it themselves at home, so this book makes it possible to recreate and share the taste of Lucas¿s childhood. While there are plenty of fabulous Mexican cookbooks already available, they are often published overseas and in New Zealand we don¿t have the same access to all the required ingredients. In La Boca Loca at Home, Lucas and Marianne have included a guide to the essentials of your Mexican pantry, and where you can source them in New Zealand. There is also a section on the basics of Mexican cooking so you¿ll soon feel confident handling chillies, preparing masa, pressing tortillas and making fresh and cooked salsas. Once you¿ve mastered these core skills there is no end to the variations you can create. La Boca Loca at Home includes a collection of the most popular dishes from their restaurant menu over the past four years, along with some of their personal favourites. You¿ll be amazed how easy it can be to make delicious, fresh Mexican food and inspired to create your own dishes, using the flavours you¿ve enjoyed at La Boca Loca at home. ...Show more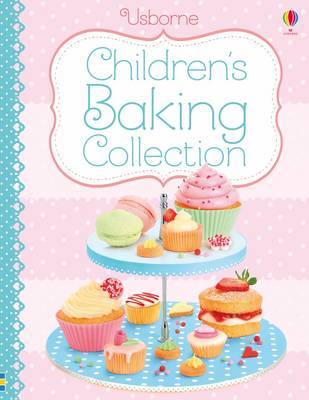 $25.00
NZD
Category: Cook Books/Party Books | Reading Level: Children's - Grade 3-4, Age 8-9
A boxed collection of three recipe books with simple step-by-step instructions. The titles are: Little Cakes and Cookies to Make Children's Book of Baking Cakes Children's Chocolate Cookbook

$40.00
NZD
Category: Cook Books/Party Books
If you enjoyed The Tickle Fingers Toddler Cookbook, you'll love this one! Focussing on the next stage up, ages 4-7, The Tickle Fingers Children's Cookbook maintains all of the practical, easy-to-follow, age-appropriate and allergy-friendly advice parents loved in the first book. With over 60 new recip es and activities to inspire and guide parents, grandparents and carers to help young children develop a love of food through cooking and play, it will convince even the fussiest of eaters to try new food and make meals the whole family can enjoy. Written in very simple language with clear achievable instructions, it's an ideal first cookbook for children beginning to read and who are ready to get creative and engage with food in a relaxed and fun way. These delicious recipes include children's favourite snacks like Rough Puff Cheese Straws and Chocolate Chip Cookies, as well as more adventurous flavours such as Baba Ganoush and Orange and Almond Cake. There are also veg-filled suppers, including Super Stew and Veggie Kebab, and fun breakfasts like Tropical Smoothie, Pick 'n' Mix Granola and Tray-Bake Pancakes to inspire a life-time love of good food and cooking. ...Show more