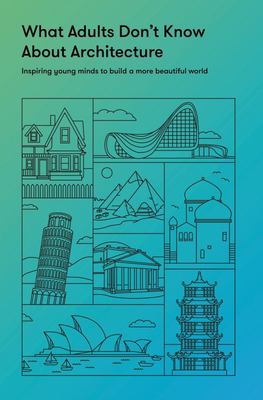 $38.00
NZD
Category: Design & Architecture
Children are rarely introduced properly to architecture, but there are in fact few subjects more important - because the quality of the architecture that surrounds us has such an impact on our mood and sense of well-being. The bitter truth is that in modern times, we've built a world that's far too ofte n ugly or uncharming - and we've done so because only a very few people ever feel they have the right to comment on what gets built around them. This is a chance for the next generation to develop the tools to talk about architecture with confidence, knowledge and passion. It tells us about what a satisfying building is, what makes a street enticing (or not), why some cities are charming and others repel us - and how we might build going forward in a way that will reliably delight and uplift us. This engaging and beautifully illustrated guide is designed to help children (and their favourite adults) to understand how buildings work and how we might create the better looking world we all crave and deserve. ...Show more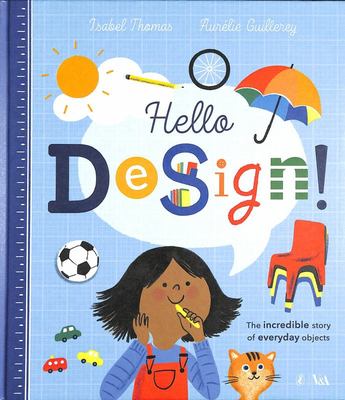 $35.00
NZD
Category: Design & Architecture
A design can be as small as a toothbrush . . . or as BIG as a skyscraper. Every design starts in someone's imagination - an imagination just like yours. Travel through one day and discover how the world around you has been designed - even though we don't always realise it! Question HOW everyday items h ave been designed, and WHY they look the way they do. Guaranteed to make you see the world a little differently, pick up your pencil and imagine your own designs. What will you design? With facts and questions to inspire all budding designers and get creative minds whirring - and featuring iconic designs from the enthusiasts at the V&A. ...Show more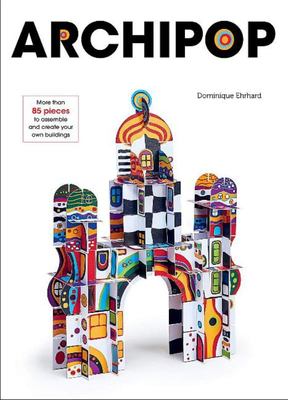 ArchiPop
by Dominique Ehrhard
$55.00
NZD
Category: Pop-Ups/Novelty Books
Architecture and culture combine for a truly unique building experience. A complete kit guides you through building infinite "archipop" buildings representing pop culture's influence on how the world is constructed around us. Inspired by artist Hundertwasser, this box has 10 cardboard sheets containing more than 85 pieces to detach and assemble. Complete with a booklet presenting 16 original models to reproduce easily with the help of step-by-step directions and unlimited possibilities to create freely with the use of your imagination. ...Show more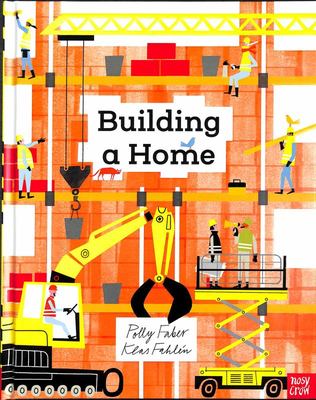 $28.00
NZD
Category: Design & Architecture
A non-fiction picture book packed with action and vehicles for children who enjoy discovering how things are made.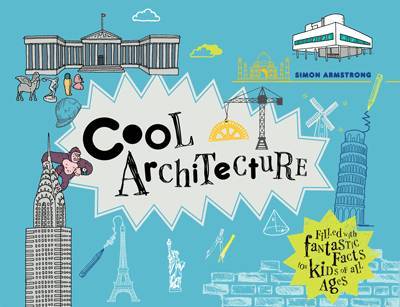 $34.00
NZD
Category: Design & Architecture
Want to know more about the buildings around you? Can't tell a Doric from a Corinthian column? Interested in how the Egyptians built the pyramids, and how on earth a dome stays up? Then this book is for you. Packed with absorbing facts and quirky illustrations, Cool Architecture tells you everything you need to know about architecture around the world, from the simple dwellings created by the earliest humans to today's most innovative buildings, via forbidding medieval strongholds, great 18th-Century palaces and the classic Art Deco skyscrapers of New York. Learn about the great architectural movements and the personalities that created them, and explore the most iconic buildings in the world, from the Parthenon in Greece to the (current) world's tallest skyscraper, the Khalifa Tower in Dubai. This book is a perfect introduction to what's cool about the fascinating world of architecture. Word count: 20,000 ...Show more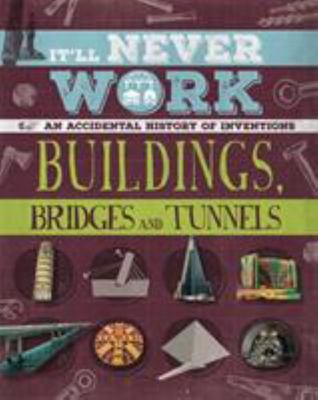 $25.00
NZD
Category: Design & Architecture | Series: It'll Never Work
Have you ever wondered what made human beings want to reach for the skies by building higher and higher? And how they did it? Learn all about the the history of construction in It'll Never Work: Buildings, Bridges and Tunnels, a book that explores the medieval castles, underwater hotels, tunnels under t he sea and the successes and failures that have led to the building feats that we know today. ...Show more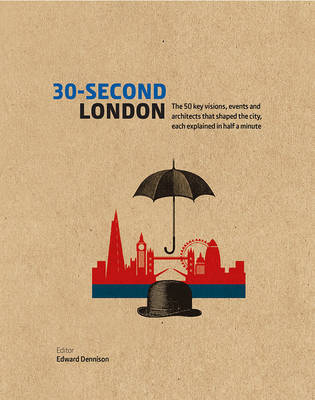 $23.00
NZD
Category: Geography
If you are tired of London, are you really tired of life? 30-Second London agrees with Dr. Johnson's famous statement, taking the history of one of the most diverse cities on Earth and looking at the forces that shaped it, from the first traces of a Neanderthal settlement on the banks of the River Thame s to today's vast and varied metropolis. Along the way, readers will discover underground London, secret London, suburban London, and much more, on a revealing whistlestop city tour. ...Show more
$25.00
NZD
Category: Sophisticated Picture Books
A young brick goes on a journey to find her place in the world by visiting ten celebrated brick structures around the globe When Brick was just a baby, tall buildings amazed her. Her mother said, "Great things begin with small bricks. Look around and you'll see." Brick's observations begin at home and then extend globally as she travels to a diverse list of brick structures ? Malbork Castle in Poland, Mahabodhi Buddhist Temple in India, Grosvenor Estate apartments in England, and more ? all the while pondering where she may end up. With a tender and timeless text by Joshua David Stein and architectural line art by Julia Rothman, this tribute to becoming part of something greater serves children and adults alike. ...Show more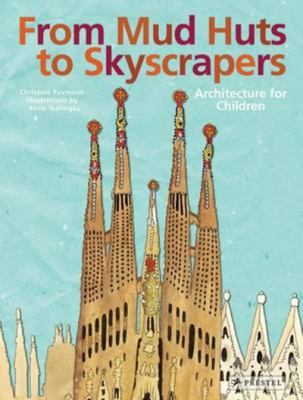 $40.00
NZD
Category: Design & Architecture
Children will be utterly absorbed by this journey through the history of architecture, from the earliest mud huts to today's soaring towers. Chronologically arranged, this large-format book gives each iconic building its own double-page spread featuring an exquisite watercolor illustration and clearly w ritten descriptions, facts, and features. These vibrantly detailed pages are filled with people, animals, and other objects that help bring the buildings to life. A detailed appendix includes a timeline, a world map that points out where each building can be found, and an extensive glossary. Children will enjoy poring over this book--and will come away with a fundamental understanding of not only the most common architectural terms, but also of how the built world has evolved marvelously over time. ...Show more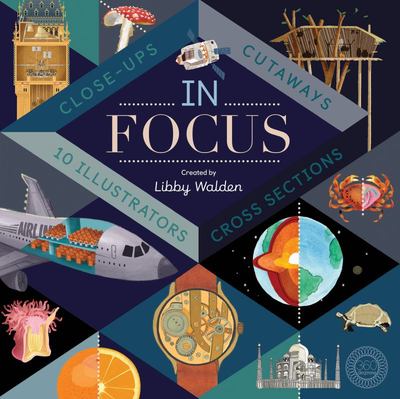 $33.00
NZD
Category: Lift-the-Flaps | Series: In Focus | Reading Level: From 5
Ten illustrators place ten subjects under the microscope to uncover what lies beneath the surface...From famous landmarks to fruit and veg and from the natural world to everyday inventions, In Focus investigates a fresh perspective by looking at 101 wonders of the world from the outside, in.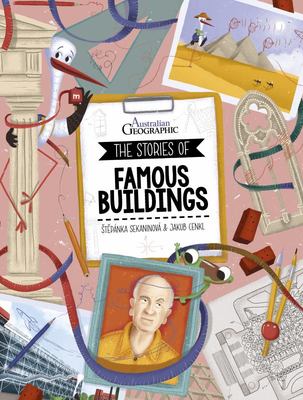 $28.00
NZD
Category: Design & Architecture
Offices built like baskets, super-tall towers, magnificent cathedrals, designer villas, suspension bridges - all these plus many more buildings, some very important, others just plain peculiar, await everyone who joins Philip the stork and his friend Leap the frog on their quest to crack the mysteries o f architecture. Will Philip find the inspiration he needs to build the best-ever nest for his beloved Helen, making up for his first (rather lopsided) attempt? He'll investigate all kinds of architecture - Gothic, Renaissance, Baroque, Art Nouveau, Functionalist. Take a seat between Philip's wings - the international adventure is about to begin! ...Show more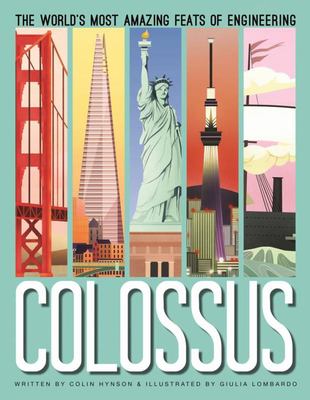 $40.00
NZD
Category: Design & Architecture
Colossus explores some of the greatest feats of engineering in history, from ancient pyramids to enormous bridges to towering skyscrapers.  Have you ever wondered how the Golden Gate Bridge was built, or how workers with basic tools created enormous monuments in ancient times? And how do you build a fl ying laboratory in space? From enormous bridges and tunnels that run for hundreds of miles, to towering skyscrapers and massive space stations ... discover how some of Earth's most colossal structures were made in beautifully illustrated detail. Colossus includes the Sphinx, Golden Gate Bridge, Shanghai Tower, an International Space Station, and much more! ...Show more