Planet Earth & the Environment
Ecology, Geology, Volcanology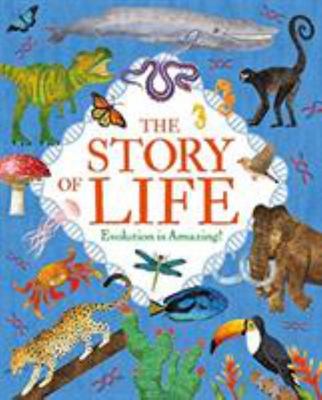 $28.00
NZD
Category: Earth Science
Where did the first cells come from? If we evolved from monkeys, why are there still monkeys? How did birds first take flight? Join us on a extraordinary journey through the history of life in this unique, beautifully illustrated book. Explore one of the most incredible ideas in modern science… how natu ral selection has given rise to the mind-boggling diversity of life on Earth today. ...Show more
$23.00
NZD
Category: Lift-the-Flaps | Series: See Inside
Delve deep into the mysteries of Earth's geography to reveal the hidden secrets of life on our planet. The text includes double page spreads on mountains, deserts, the oceans, the atmosphere and icy landscapes such as Antarctica, each one with flaps to lift to reveal scientific and natural history infor mation. ...Show more
$35.00
NZD
Category: NZ Non Fiction
A must-have natural science activity book for young New Zealanders and their families.From experiments and observation to conservation and mindfulness, this appealing, activity-packed book stimulates curious minds and encourages children to relate to the natural world around them. Written by an expert m useum educator, its beautifully illustrated pages develop budding research skills, awareness of the environment, and understanding of the natural world. All sorts of learning styles are recognised here, with each activity being open to children who like to draw and those who like to write. The book's journal-like format and activities that range across the seasons make it a long-term and much treasured companion. Maori concepts and the themes present in Te Papa's award-winning Te Taiao | Nature natural history galleries are an integral part of the content. ...Show more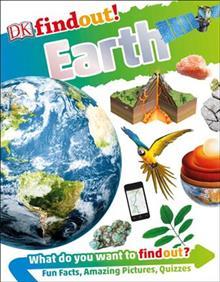 $10.00
NZD
Category: Earth Science | Series: DK Find Out!
Discover the structure of the Earth, from its red-hot inner core to the mountains, deserts, and oceans that cover its surface. Learn why we have seasons, how the water cycle works, and why our population is growing. What is Earth? Why do we need soil? DK findout! Earth presents key geography facts in a fun and exciting way so young readers can dive into the wonders of planet Earth. From earthquakes to mountains, volcanoes to rivers, and ecosystems to the rock cycle, this book tackles core curriculum and STEAM topics with content that is accessible and appropriate for children 6-9 years old. Series Overview: The DK findout! series helps kids ages 6-9 become experts on their favorite subjects--from dinosaurs to Ancient Rome to computer coding. Each book focuses on a specific topic and makes learning fun through amazing images, stimulating quizzes, and cutting-edge information kids are eager to know. ...Show more
$16.00
NZD
Category: Earth Science
Learn about the dangers of single-use plastics and pick up tips on what you can do to help through teenage activists Amy and Ella. This environmental book will teach young activists about the dangers of plastic pollution and climate change, but also to help them find their voice. Amy and Ella want their book to help young readers shout about the issues they are passionate about and inspire them to become young activists in their own right. Filled with facts about the dangers of plastics, as well as tips on what you can do to help, it's the ultimate practical guide to ridding the world of single-use plastics from two young activists. ...Show more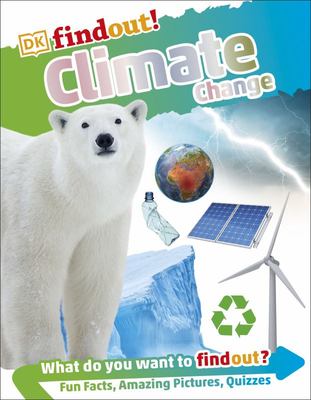 $16.00
NZD
Category: Earth Science | Series: DKfindout!
Understand the facts about climate change and discover what we can do to improve the human impact on our environment. In 2019, kids around the world are going on strike for the future of the planet, and for their own futures. The British and Irish governments have become the first in the world to declar e a climate emergency. Climate change is now one of the biggest issues we face as a society. This book lays out the science behind a natural process that has been massively sped up by humans. It explains the different ways in which we have caused the climate to heat up, from traffic pollution to animal farming, and the widespread effects of this change. The book covers what we can do to help prevent further, damaging changes to the climate, both in our everyday lives and as potential activists. This timely entry into the award-winning DKfindout! series explores the past, present, and future of our climate. It covers key developments such as the industrial revolution, the advent of plane travel, and climate activism, from the People's Climate March to Greta Thunberg and Extinction Rebellion. ...Show more

$20.00
NZD
Category: Earth Science | Series: Acorn Seasons
"Books in this series introduce emergent readers to the four seasons. In Summer, children are taken on a tour of things they can see in summer including typical summer activities and changes in the natural world. Beautiful photos, very simple repeated text, high frequency and decodeable words and strong photo-to-text matching make this a perfect book for early readers to enjoy"--Provided by publisher. ...Show more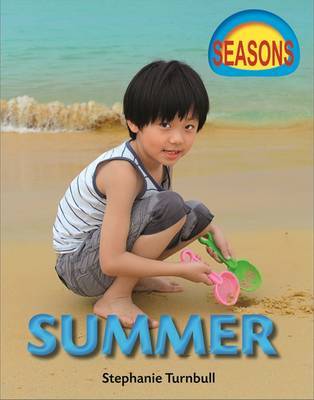 $18.00
NZD
Category: Earth Science | Series: Seasons
Summer is the season when plants and trees and animals grow quickly and the weather becomes warmer and sunnier. A variety of information about the summer months, including the types of weather we experience and what people and animals do during the summertime. A series of four books designed for younger readers. ...Show more
$30.00
NZD
Category: Earth Science
Dive deep into the hidden depths of the world's oceans and seas. Did you know that oceans cover 70% of our planet? That's a lot to explore Plunge into Lonely Planet Kids' The Ocean Book to travel around the world and discover amazing animals, birds and plants who call the ocean home, explore the ruins o f shipwrecks and underwater cities, meet marine biologists and fishers who work on the water. You'll also come ashore to discover amazing islands and beaches, and learn what it's like to live in a remote place in the middle of the ocean. Join explorers on their voyages to learn about the sea, from the very first explorations and trade routes, to the latest technology used to discover what lies in the ocean's forbidden depths. What effect does climate change have on our oceans? What about plastic waste and oil spills? Learn about how the ocean has been put in danger by humans and the ways you can help make a difference and protect the seas for future generations. Chapters include: Oceans of the World Prehistoric Oceans The Ocean Environment Ocean Life Coasts and the Intertidal Zone Offshore Margins The Open Ocean The Deep Ocean Islands Polar Oceans Ocean Exploration Using, Abusing and Protecting the Oceans About Lonely Planet Kids: Lonely Planet Kids - an imprint of the world's leading travel authority Lonely Planet - published its first book in 2011. Over the past 45 years, Lonely Planet has grown a dedicated global community of travelers, many of whom are now sharing a passion for exploration with their children. Lonely Planet Kids educates and encourages young readers at home and in school to learn about the world with engaging books on culture, sociology, geography, nature, history, space and more. We want to inspire the next generation of global citizens and help kids and their parents to approach life in a way that makes every day an adventure. Come explore ...Show more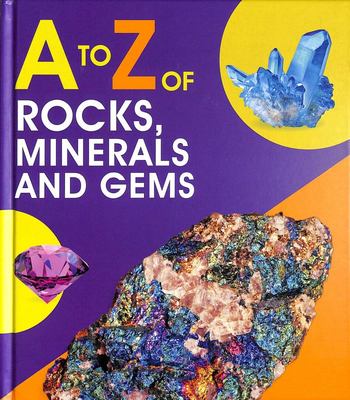 $23.00
NZD
Category: Earth Science
Get digging for rocks and minerals with this striking new book. A bright, contemporary design will engage young children's interest and maintain a fascination with rocks for years to come. Each alphabet entry is accompanied by a short chunk of text, designed to appeal to young readers and encourage them to look closely at the images.   ...Show more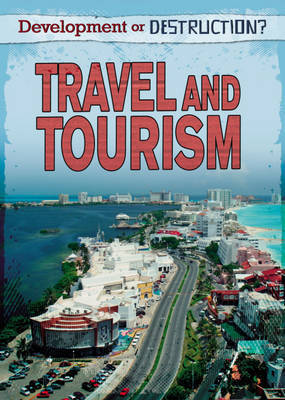 $22.00
NZD
Category: Earth Science | Series: Development or Destruction?
Using case studies from around the world that showcase both the positive and the negative impacts development projects can have, this title explores the consequences of different kinds of resource management within the tourism industry. Throughout, pros and cons of each development will be presented, in order to present both sides and provoke a debate/discussion. ...Show more
$23.00
NZD
Category: Earth Science
From the otherworldly landscapes of the Atacama Desert to the thundering Victoria Falls in Zimbabwe, journey to jaw-dropping habitats around the world and learn about the people and creatures that have adapted to living in such extreme environments. With mind-blowing facts to be amazed by, incredible ph otographs throughout and advice on protecting ecosystems for future generations, this book is a fantastic and entertaining read for children. From the world's highest sand dunes in Iran's inhospitable Lut Desert, the hottest place on Earth, to the world's only marine iguanas in the remote and volcanic Galapagos Islands, writer Anne Rooney charts a course to some of the planet's most unique ecosystems. Accompanied by incredible full-colour photographs throughout, kids will stumble upon lush rainforests, mighty mountains, scorched deserts and much more. From the kaleidoscopic corals of the Great Barrier Reef to untouched tropical rainforests in Papua New Guinea, no corner of our extreme earth is left unturned! About Lonely Planet Kids: Lonely Planet Kids - an imprint of the world's leading travel authority Lonely Planet - published its first book in 2011. Over the past 45 years, Lonely Planet has grown a dedicated global community of travellers, many of whom are now sharing a passion for exploration with their children. Lonely Planet Kids educates and encourages young readers at home and in school to learn about the world with engaging books on culture, sociology, geography, nature, history, space and more. We want to inspire the next generation of global citizens and help kids and their parents to approach life in a way that makes every day an adventure. Come explore! ...Show more