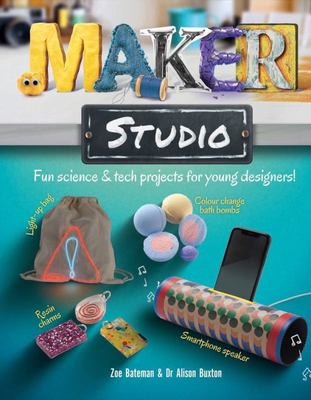 Maker Studio
by Dr. Alison Buxton; Zoe Bateman
$28.00
NZD
Category: Experiments
Each project comes with a short explanation of the science behind it, and every stage is heavily illustrated and photographed to ensure that following the instructions is simple for everyone.

$19.00
NZD
Category: Experiments
Can you whip up a potion to control the weather, or cast a spell to bewitch a werewolf? In Potions Class, children will discover the magic of science, without any intimidating potions masters looming over them! Young pupils can experiment and learn about chemical reactions, non-Newtonian fluids and oth er scientific principles, as well as making messy magic. Each project is explained simply and clearly, with step-by-step photography that makes each activity easy to follow. ...Show more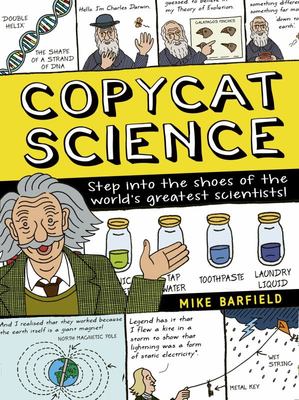 $23.00
NZD
Category: Experiments
Explore famous scientific discoveries through humorous comic strips - then have a go at copying the science experiments for yourself!
$17.00
NZD
Category: Experiments | Series: Super Science
The whole world is a laboratory, even your house! With 84 safe and fun experiments and activities, SUPER Science Experiments: Cool Creations is the ultimate lab book for creative kid scientists.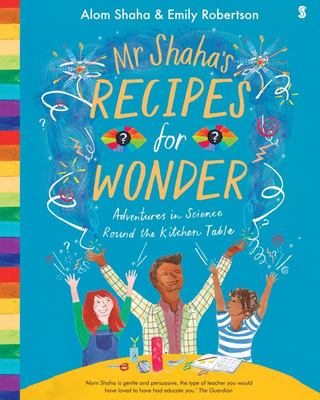 $35.00
NZD
Category: Experiments
Don't worry if you don't know the answers, you soon will! Learn about sound by making wine glasses sing, investigate chemical reactions with vitamin-powered rockets, and explore Newton's Third Law by making balloon-driven cars. All you need are a few simple items from your kitchen cupboards - and the p ower of curiosity! Every child can be a scientist with the help of Mr Shaha and his recipes for wonder! Written by a science teacher and dad, Mr Shaha's Recipes for Wondergives clear, step-by-step instructions for over 15 experiments. Whether you're a science star or just starting out, it will help you inspire young people to learn. ...Show more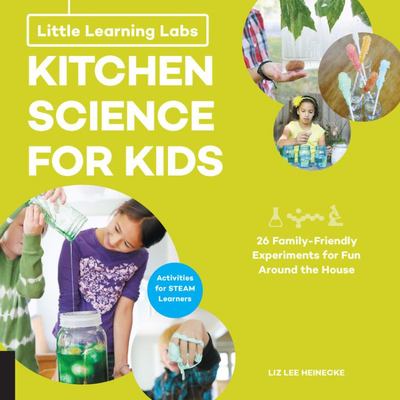 $20.00
NZD
Category: Experiments | Series: Little Learning Labs
Cook up some science at home with Little Learning Labs: Kitchen Science for Kids. Conduct physics, chemistry, and biology experiments with tools and ingredients found in any kitchen. The home provides an environment for freedom, creativity and invention--all important elements for great science. And you would never have guessed that science can be as easy as baking. It's simple, inexpensive, and fun to whip up amazing science experiments like straw rockets, green slime, paper bag volcanoes using everyday ingredients. In this abridged, paperback edition, Little Learning Labs: Kitchen Science for Kids offers 26 fun science activities for families to do together. The experiments can be used as individual projects, for parties, or as educational activities for groups (perfect for Girl Scout Brownies looking to earn their Home Scientist badges). Many of the experiments are both safe enough for children as young as toddlers and exciting for older kids--fun for the whole family ...Show more
$33.00
NZD
Category: Experiments | Series: The Kitchen Pantry Scientist's Guides
Chemistry for Kids (Kitchen Pantry Scientist) features biographies of 25 leading chemists, past and present, accompanied by accessible, hands-on experiments and activities to bring the history and principles of chemistry alive.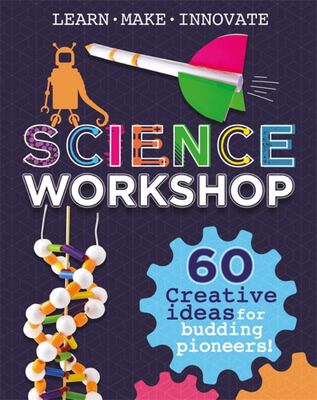 $35.00
NZD
Category: Experiments
Learn, make and innovate with this bumper book packed with sixty projects. Science Workshop is the go-to guide for creative and unique projects. With chapters on art, food, nature, pure science and technology, this book will have a great 'make' for you. Step-by-step instructions can help you: -Take to t he skies with a plane inspired by the Wright brothers -Light up the world with a neon sign influenced by artist Tracy Emin -Construct a stunt ramp to get to grips with forces like Galileo Galilei -And much, much more! All the projects in Science Workshop are prompted by featured profiles of great scientists, artists and engineers. Learn about and create the experiments and builds that have led to world-changing discoveries, amazing machines and inspiring artworks. Perfect for KS2 science and technology classes aged 9 and up. ...Show more
$22.00
NZD
Category: Experiments
This interactive book helps children think like an inventor by noticing details, questioning everything, and dreaming up new ideas. Through fun activities and Harriet Russell's hilarious illustrations, This Book Thinks You're an Inventor encourages readers to engage with new ideas by creatively experime nting and investigating for themselves. The book explores six subjects: engineering household objects, transportation, flight, AI and robots, construction, and the future of science. Each spread centers on an open-ended question or activity, with space on the page for the child to write, draw, or interact with the book. At the end, there are paper-based tinkering activities and experiments for children. Hand-drawn illustrations and a collage-style use of photographs give the book a fresh, creative, and fun approach that makes the scientific content appealing for children. ...Show more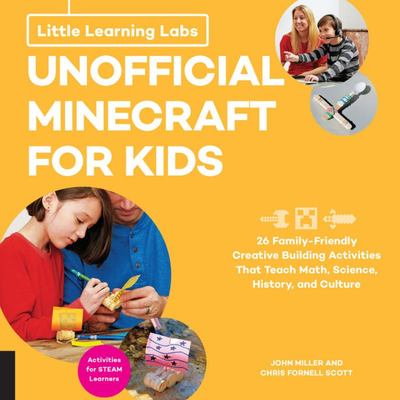 $20.00
NZD
Category: Experiments | Series: Little Learning Labs
Little Learning Labs: Unofficial Minecraft for Kids--an abridged paperback edition of Unofficial Minecraft Lab for Kids--offers a variety of creative exercises that explore the game through fun, educational lessons.Activities selected from an Amazon Best Kids' Books of 2016 pick Balancing your child's screen time can be difficult, especially when it comes to wildly popular, open-ended video games like Minecraft. Minecraft offers players an environment focused on exploration, imagination, and creation, but its nonlinear game structure can mean spending a lot of time in the game. You will start the book by brushing up on some common Minecraft terminology and examining the two main modes of game play: creative and survival. You'll then use this knowledge to venture off onto the six different quests that combine out-of-game and in-game activities and encourage child and adult participation. You'll even learn how to screencast and narrate your own videos to share with family and friends.Little Learning Labs: Unofficial Minecraft for Kids provides fun, educational gaming goals that you and your child can reach together ...Show more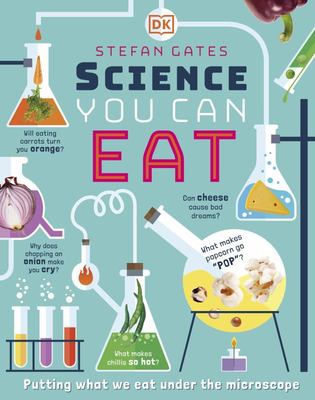 $30.00
NZD
Category: Experiments
Discover the seriously impressive science that goes on every time you cook or eat. This children's book explores the science of food by asking questions you're hungry to know the answers to, and putting them to the test through fun experiments. Science You Can Eat will transform your kitchen into a lab through fun food experiments. Cooking is chemistry, and the fun science experiments - such as tricking your taste buds, making slime taste delicious, and investigating some of the strangest flavours around will prove it. This exciting kid's book tackles all the tasty science questions you have about food, plus plenty more that you hadn't thought of! Once you understand science, you understand food, so find out why popcorn go "pop" as you test it out for yourself, explore how taste is affected by smell, then discover whether eating insects is the future of food. Examining interesting ingredients and exciting eating, as well as peeking into the future of food, Science You Can Eathelps you understand what's happening with our food and why. Each page is guaranteed to leave you hungry for more. ...Show more