Based on fact and real life stories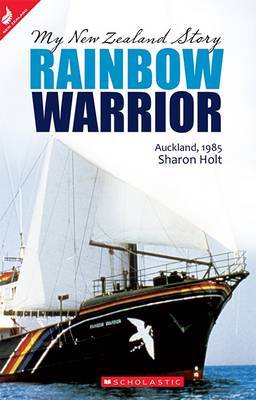 $19.00
NZD
Category: NZ Middle Fiction | Series: My New Zealand Story
In this My New Zealand Story, 13-year-old Rowan Webb gets herself a French penpal, and unwittingly becomes involved in an event that shocks not only the nation - but the whole world.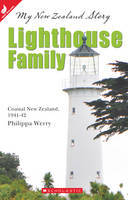 $19.00
NZD
Category: NZ Middle Fiction | Series: My New Zealand Story
For Frances and her family, living on a lighthouse, the war is both far away and scarily close. There are rumours of submarines in the Pacific. The Japanese have attacked Pearl Harbor, taken Singapore and bombed Darwin, so what's to stop them invading New Zealand next? But soon Frances, the only girl on the island, will have more to worry about than the threat of a Japanese invasion ...Show more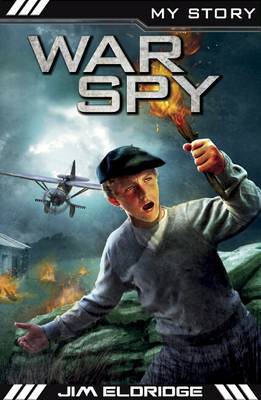 $18.00
NZD
Category: Factual Fiction/Real-Life Stories | Series: My Story | Reading Level: From 8 To 12
Paul Leland is a 13-year-old boy living in rural France. He has been living under Nazi occupation since 1940. Working with the Resistance cell in his village, Paul is a crucial figure in the 'escape route' for allied POWs and agents.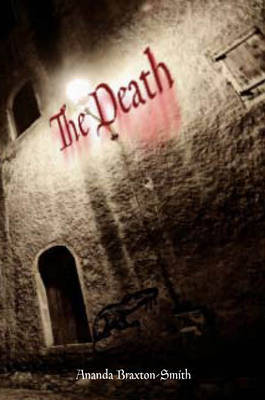 $22.00
NZD
Category: Factual Fiction/Real-Life Stories | Series: Drum
It is the fourteenth century. Europe and China are suffering an outbreak of an unpredictable disease. It sweeps through the population like wildfire. The symptoms are horrific. It kills weak and strong, young and old. It is known by many names. The Plague. The Black Death. The Pestilence. Why did it hap pen? Could it happen again? Who would be left to tell the tale? ...Show more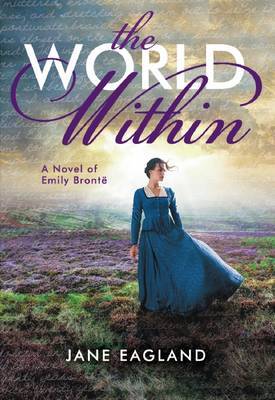 $25.00
NZD
Category: Factual Fiction/Real-Life Stories
The most mysterious Bronte sister steps into the light in this must-read novel for fans of "Wuthering Heights" and "Jane Eyre." Emily Bronte loves her sisters, responsible Charlotte and quiet Anne, and her brother, tempestuous Branwell. She loves the moors that stretch all around the little village of H aworth, and wandering over them in the worst of weather. And she loves most of all the writing that brings all these things together, as she and her siblings create vast kingdoms and vivid adventures that take them deep into their imaginations. But change is coming to Haworth, as their father falls ill and the girls must learn how to support themselves. How can Emily preserve both what she loves, and herself, and find her way into the future? From the award-winning author of "Wildthorn," the story of a young writer finding her voice, and a window into the mind of the beloved but mysterious Emily Bronte. ...Show more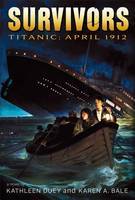 $12.00
NZD
Category: Factual Fiction/Real-Life Stories | Series: Survivors
Will two kids escape the "Titanic," the world's most famous sinking ship? Find out in this gripping historical fiction, part of the Survivor series. Gavin Reilly is working in the "Titanic"'s galley to earn his passage from Ireland to America. He knows when he finally joins his brother in New York they' ll live their big dreams together. Karolina Green is devastated after the loss of her parents. She's returning home to the United States from England with her Aunt Rose, and desperately dreams of fixing her shattered life in New York. But on a calm, clear night in April, those dreams turn into a nightmare. Rich and poor, famous and unknown, the hundreds of people aboard the "Titanic" find themselves at the mercy of the cold sea and the sinking ship. Few will live to remember the disaster the world still can't forget...will Gavin and Karolina be among the survivors? ...Show more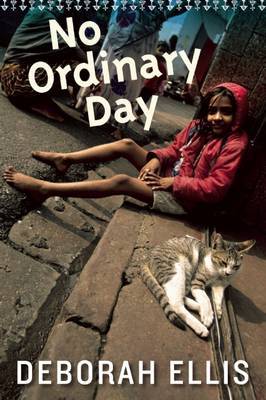 $24.00
NZD
Category: Factual Fiction/Real-Life Stories
Even though Valli spends her days picking coal and fighting with her cousins, life in the coal town of Jharia, India, is the only life she knows. She's filled with terror when she glimpses the monsters living on the other side of the train tracks -- the lepers. When Valli discovers that her "aunt" is a stranger who was paid to take Valli off her family's hands, she leaves Jharia and begins a series of adventures that takes her to Kolkata, the city of the gods. Valli finds that she really doesn't need much to live and is very resourceful. But when a chance encounter with a doctor reveals that she has leprosy will Valli be able to face life as one of the monsters she has always feared, or flee to an uncertain life on the street? ...Show more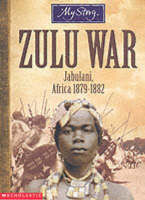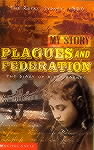 $20.00
NZD
Category: Factual Fiction/Real-Life Stories | Series: My Story
The year 1900 was a momentous one for Kitty Barnes. Bubonic plague, the Black Death, was killing large numbers of people; the country was on the verge of becoming a federation; Kitty's brother was in Africa fighting in the Boer War; and Kitty was finding herself somewhat attracted to Reggie, the boy dow n the road. Ages 10 and over. ...Show more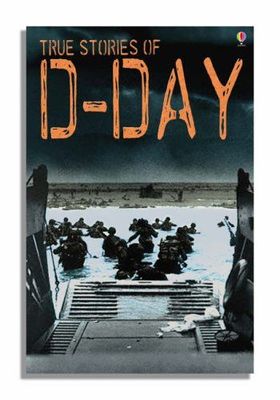 $15.00
NZD
Category: Factual Fiction/Real-Life Stories
This fascinating book tells the stories of the real-life heroes involved of a single day that changed the face of modern history, 6 June 1944 - D-day, the allied invasion of Nazi-occupied Normandy. Millions were caught up in the struggle for the Normandy. This book focuses on the bravery of a few indivi duals, including the meteorologist advising General Eisenhower, an elite paratrooper who formed part of an advance party, the sergeant who waded onto Omaha beach under a hail of gunfire and the Resistance fighter, who was caught in a fire as Allied troops landed. Packed full of fascinating detail, this book tells the remarkable story of D-Day as it really was - young readers will find this a compelling, moving and enlightening collection of true-life tales. It contains maps, line drawings and notes on sources and further reading. ...Show more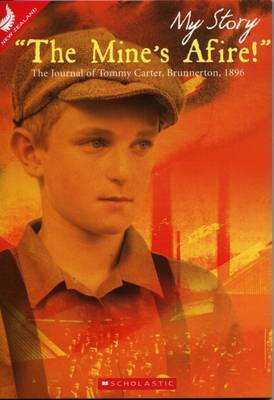 $19.00
NZD
Category: NZ Middle Fiction | Series: My New Zealand Story
This fictional diary records the tragedy, heroism and bitter aftermath of the worst industrial disaster in New Zealand's history - the Brunner Mine Disaster of 1896. The son of a coalminer from Lancashire who is working in the Brunner mine, Tommy is a typical boy living in the West Coast mining communit y of Dobson. He catches eels, plays cornet in the local band and looks forward to leaving school and getting a job. But he is not keen to follow his uncle down into the Brunner mine, with its hardships and ever-present danger. Tommy has been sent a journal from his maternal grandmother back in England, with the request that he fill it in over the following 12 months and then send it back to her; the idea being that she will in this way get to know the grandson she has never met. This is the story of the terrible day when Tommy's worst fears come true. ...Show more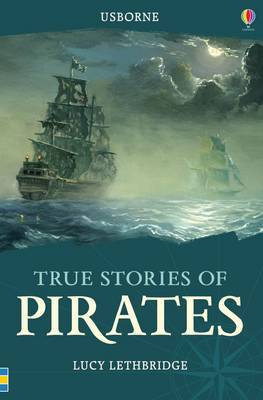 $16.00
NZD
Category: Factual Fiction/Real-Life Stories | Series: True Stories
A collection of true stories of piracy, from the first pirates of the Ancient World to the Golden Age of Piracy in the seventeenth and eighteenth centuries. Contains true life stories of hardship and brutality, bringing to life the flamboyant characters of the most famous captains and the men who set ou t to capture them. ...Show more