From Early Man to Nelson Mandela
$30.00
NZD
Category: History
Explore astonishing landscapes teeming with giant insects, dinosaurs, and giant mammals, and see the extraordinary creatures that lived in ancient seas, to discover life from ancient animals to early humans. In a series of stunning panoramic illustrations and lively, engaging text, this book tells the s tory of life on Earth through key evolutionary periods, from life's earliest origins to the first farmers. The amazing story of life's evolution begins in vast oceans and swamp forests, and is shaken by dramatic extinctions caused by ice, violent volcanic eruptions, and meteor impacts. Life Through Time explores geological time and the origins of species that still exist today in early fish, amphibians, birds, reptiles, and mammals. It takes readers through the years of dinosaurs and megafauna up to the appearance of our first human ancestors around six million years ago to the evolution of hunter-gathering Homo sapiens in the Ice Age and the first civilizations. Perfect for children and parents to read together and discover the incredible story of life on our planet. Open the book and let the 700-million-year journey begin! ...Show more
The Egyptians
by Chaaya Prabhat; Jonny Marx
$33.00
NZD
Category: History | Series: Hide-And-Seek History
How did the Egyptians remove a mummy's brain? How much solid gold was used to make Tutankhamun's sarcophagus? Was the world's first pop star an Egyptian choral singer? Readers can discover the truth behind some of the most incredible Egyptian stories and superstitions and unearth the most fascinating a spects of an ancient culture in this immersive book. With flaps to lift on every page, there's plenty of history to uncover! ...Show more
$35.00
NZD
Category: Music
A friendly and inspiring introduction to music history, telling the stories of the world's greatest musicians from Bach to Beyonce. The Story of Music begins with the early drums and flutes of our ancestors, which date back to the last icea age, through to the modern day. Mick Manning and Brita Granst röm take your on a tour of their personally selected music library which showcases the work of some of the world's most famous artists and few a less well-known ones. The musicians featured include Vivaldi, Bach, Beethoven, Mozart, Tchaikovsky, Ella Fitzgerald, Frank Sinatra, Chuck Berry; Aretha Franklin, Bob Marley, The Beatles, Bob Dylan, David Bowie, Blondie, Grandmaster Flash, Nicki Minaj, Beyonce as well as Bjork and Kraftwerk. The friendly text and illustrations help children to appreciate the music, highlighting interesting biographical details and picking out key details to spot. The book's large format means the music artwork is reproduced on a wonderfully impactful scale. This really is a book to give and treasure. The creative team of Mick Manning and Brita Granström are well-known for their ground breaking children's information books. Their many awards range the TES Information Book Award for What's Under the Bed? and the English Association Non-fiction award for Charlie's War Illustrated. ...Show more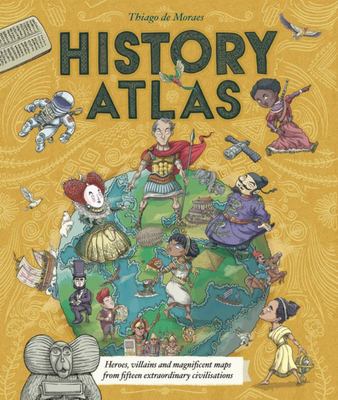 $30.00
NZD
Category: History
Prepare to embark on a global tour through time. You might want to take a map... But this is no ordinary atlas. The maps in History Atlas are rich visual extravaganzas, packed with extraordinary characters from Genghis Khan to Martin Luther King. Travel from Ancient Egypt and Rome to Ethiopia, Russia an d China, and discover how fifteen extraordinary civilisations saw their world. Packed with quirky facts, astonishing characters, humorous details and compelling stories, this is history at its most entertaining. ...Show more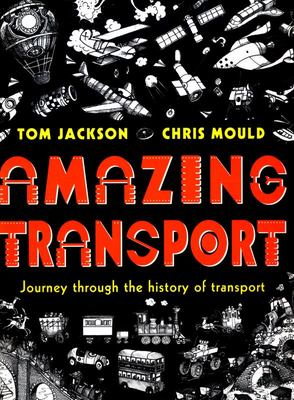 $27.00
NZD
Category: Transport
Fasten your seat belts and get ready to zoom through the history of transport and discover incredible facts about all kinds of vehicles along the way. Every day, all over the world, people are busy travelling - short hops or great, long voyages, moving slowly and steadily or racing along at super-fast speeds. They make their trips in cars, trains, planes, ships and on bikes - and some people even blast off in rockets! Make your own amazing transport journeys as you explore timelines and discover the people and stories behind the machines that keep the world moving. Take a twist or turn and find out what happened when the Freedom 7 blasted into space, race your way through Japan at lightning speed on the awesomely fast bullet train, set sail on a Viking longship and let the wind carry you away in a hot-air balloon with the Montgolfier brothers. With wonderfully intricate illustrations from Chris Mould, Amazing Transport tells the story of some of science's most recognisable inventions in a way you've never seen before. Prepare yourself for the journey of a lifetime. ...Show more
$30.00
NZD
Category: Music
What are the greatest rock songs of all time? Who are the most famous musical legends? How can you become a rock star? From the rip-roaring rock and roll rhythms of the 1950s to the psychedelic anthems of the 21st century, discover the music that has moved our feet, touched our souls and mended broken h earts. Explore musical icons, their incredible stories, their chart-topping hits and the artistic movements influenced by the creative explosion of rock. Whether you're bonkers for Bowie, obsessed with Otis, mad about Mumford & Sons, passionate about Patti or crazy about Kurt, this is the perfect book for big fans, little punks and anyone who wants to learn what it really takes to be a rock star. ...Show more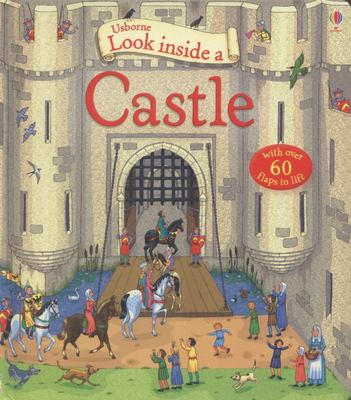 $23.00
NZD
Category: Lift-the-Flaps | Series: Usborne Look Inside
This is an innovative flap book offering a fascinating glimpse behind the scenes of a busy castle. Amid the hustle and bustle, find flaps beneath flaps and many more surprises to keep enquiring minds entertained. Young readers can meet lords, ladies, knights and squires and find out how they live, work, fight and relax in their magnificent castle home. ...Show more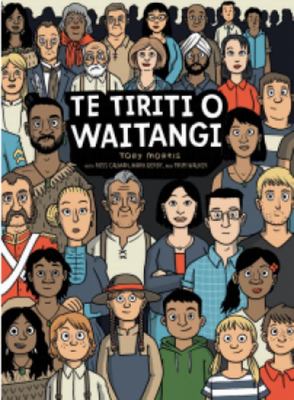 $20.00
NZD
Category: General Graphic Books
Ground-breaking full-colour graphic novel about Te Tiriti o Waitangi | The Treaty of Waitangi. This reorua (bilingual) graphic-novel-style flip book presents important information in a visually appealing and engaging way. The text (in both English and te reo Māori) and illustrations work together to pro vide readers with a calm, balanced presentation of a complex part of our history. Timelines, Treaty definitions and links to the Treaty in 32 languages provide the young reader with further options to learn and explore. Te Tiriti o Waitangi | The Treaty of Waitangi has been developed with help from the following people: Peter Adds, Hōne Apanui, Ian Cormack, Hinerangi Himiona, Jen Margaret, Dame Claudia Orange, Jock Phillips, Kate Potter, and Piripi Walker. ...Show more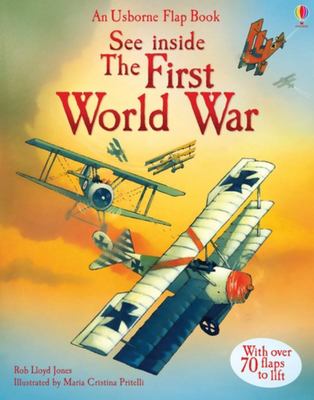 $23.00
NZD
Category: Lift-the-Flaps | Series: See Inside
This is a fascinating flap book packed with essential information about the First World War, from the start of the conflict in 1914, to its resolution in 1918.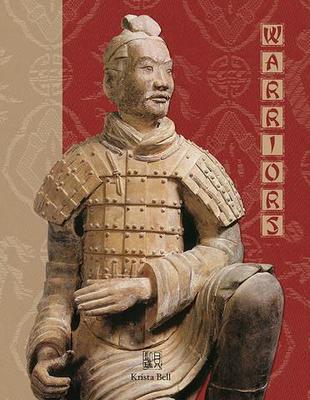 $18.00
NZD
Category: History
Warriors tells two stories of major significance in Chinese history: the confronting story of why and for whom the Terracotta Warriors were created; and the unbelievable one of their chance discovery by farmers some 2,000 years later in 1974. On a visit to China with his father Vincent learns not only a bout the Terracotta Warriors but other interesting facts about China. In addition to the traditional narrative the reader is encouraged to find out more information through a series of non-fiction notes scattered throughout the book. The book is designed to appeal to middle primary children. After spending time with children discussing the book and what they like to read it was decided that the addition of non fiction would make the reading experience more interesting and enriching. ...Show more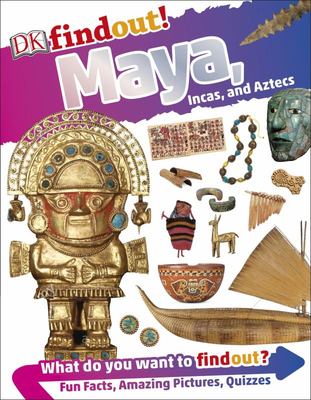 $18.00
NZD
Category: History | Series: DKfindout!
Find out about the incredible ancient civilizations of the Americas, right up until the Spanish conquest. Discover the monumental pyramids and mountain cities of the Maya, Inca, and Aztec people. Explore the sites of Chichen Itza, Machu Picchu, and Tenochtitlan, learn the pictures of the Mayan language, unearth the history of chocolate, and find out how naughty children were punished with chillis! Peer into the past with amazing illustrations, see some of the most impressive ancient structures in the world, and stock up on facts to amaze your friends with. Packed with information, artefacts, and colourful illustrations, DKfindout! Maya, Incas, and Aztecsbrings their worlds to life. The DKfindout! series introduces children to a range of exciting topics in a fun, engaging way. Checked by specialist consultants and an educational expert, this is not only a source of information you can trust, but one that is age-appropriate and supports your child's schoolwork. Books you may also enjoy from the DKfindout! series include DKfindout! Ancient Egypt, DKfindout! Ancient Rome and DKfindout! Stone Age. ...Show more
$13.00
NZD
Category: History | Series: Mega Bites
Read all about the bloodthirsty battles of ancient Rome! Discover the deadliest fighters of the Roman Empire in this fascinating guide to the gladiators of Rome's Colosseum. Learn about the female gladiators that battled each other for the crowd, and the weapons and armour that were allowed inside the a rena. The black-and-white chapter book Gladiators also reveals the everyday lives of the citizens of Rome, as well as the disciplined legionaries of the Roman army. Gladiators is part of the Mega Bites series, which uncovers the secrets of history, science, and the natural world. Investigate the most complicated thing in the universe - your Brain; then journey to the most mysterious as we dive into a Black Hole; and closer to home, marvel at the genius of the world's smartest Codebreakers! Whichever title you pick, you'll get the expert knowledge and fun facts you need on each topic, with every book packed with illustrations, fun stories, and anecdotes. ...Show more