$30.00
NZD
Category: Human Body
Can you imagine anything more gross than the human body? Seriously, inside and out, it is DISGUSTING! Blood and guts are bad enough, but there is so much more. We burp and fart. We secrete spit and snot and sweat. We pee! We poo! Everywhere we go, we're shedding bits of ourselves. Skin. Hair. Nails. And bodies are a breeding ground for germs, bacteria, fungus, lice and more. The Human Body Survival Guide will take you on a weird and wonderful journey and teach you everything you wanted to know about our bodies, and some stuff you didn't want to know! Ever wondered what the biggest organ in the body is? Whether your nose and ears continue to grow after you die? Or what a healthy poo looks like? Hold on to your insides . . . Here we GO! ...Show more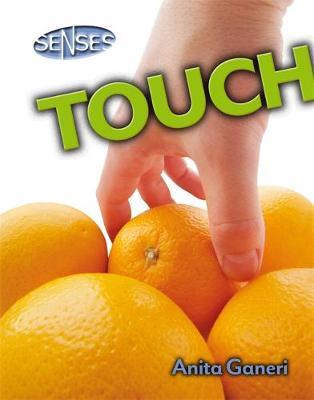 $24.00
NZD
Category: Human Body | Series: Senses
What does it feel like when you stroke a cat? How does your body tell you when it is hurting? Which part of your body has the toughest skin - and which is the most sensitive? All these questions and more to help you really understand what the sense of touch is all about. The series, Senses, is an engagi ng exploration of the senses for young readers. A mixture of photographs and illustrations clearly and simply help children understand the five senses in a thought-provoking way. Suitable for KS1. ...Show more
$23.00
NZD
Category: Human Body
Look inside the human body in this incredible inventive board book with see-through acetate pages. What's going on inside the human body? How do we move, eat, think and breathe? Children will love looking inside the human body to discover the answers with this incredible interactive board book. With la belled acetate diagrams of the muscular, skeletal, respiratory, circulatory, digestive, excretory and nervous systems, this is a fantastic first look at human anatomy. From pumping blood to breathing air, The Body Book is an exciting way to explore all the amazing things our body can do. ...Show more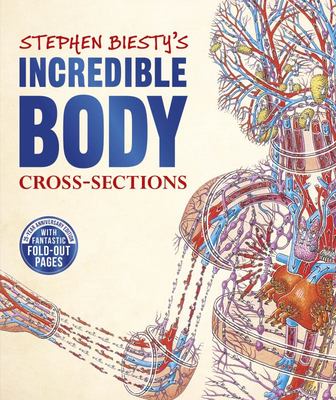 $37.00
NZD
Category: Human Body
A book that actually takes you inside - and around - the human body to see how it works, with the help of some truly unique illustrations and some very small people! Explore your brain, your bones, and everything in between in incredible cross-section drawings of all the body systems. Inside each one a re teams of tiny characters busy at work, and explaining what's going on. Every page is packed with jaw-dropping facts. Did you know that the skin is your largest organ - in an adult it's 2 sq m (22 sq ft). Have you ever thought about how heavy the brain is? Well, it's about 1.4 kg (3 lb) and is crammed with 100 billion nerve cells that help you think and move. And by the time you turn 75, your heart will have pumped blood around your body 4,000 million times! With the challenge of finding two tiny explorers making their way through the body, learning about anatomy has never been so much fun! ...Show more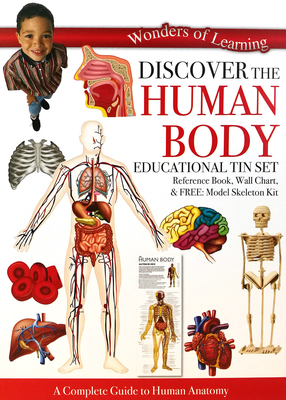 $23.00
NZD
Category: Human Body | Series: Wonders of Learning
Become a doctor-in-the-making with this fascinating tin set about the human body. Have you ever wondered what goes on inside your body? What happens to the food you eat and the air you breathe? Discover the answers to all your human-body questions through this tin set--a fun and informative introduction for young biology fans! Contains: - Reference Book- Wall Chart- Model Skeleton Kit ...Show more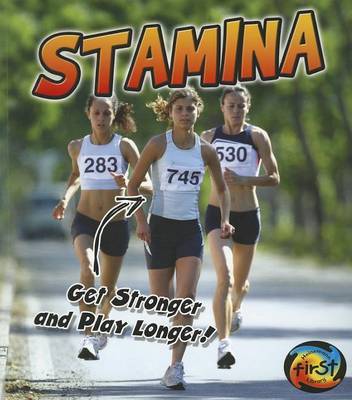 $16.00
NZD
Category: Human Body | Series: Exercise!
Why is stamina important? How can you stay healthy? What are some fun, simple exercises we can all do to stay fit? Answer these questions and more with this simple and engaging text in the Exercise! series. Leveled text and vivid images help teach readers about important health concepts, while step-by-s tep directions help readers practice exercises on their own. ...Show more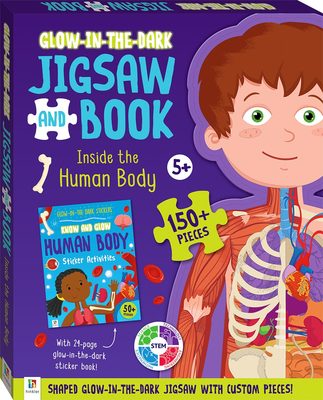 $25.00
NZD
Category: Jigsaws and Jigsaw Books
Children and families can journey through the amazing human body with this human-body-shaped glow-in-the-dark jigsaw. With over 150 pieces, this puzzle also includes special shaped feature pieces, such as bones, organs and more!  Complete the jigsaw, then watch the completed solar system glow!  watch th e completed human body glow! The illustrated human body sticker activity book includes fascinating information about the human body, its many systems and how they all work, plus loads of fun activities. This book includes over 50 stickers, which features over 25 glow-in-the-dark stickers. ...Show more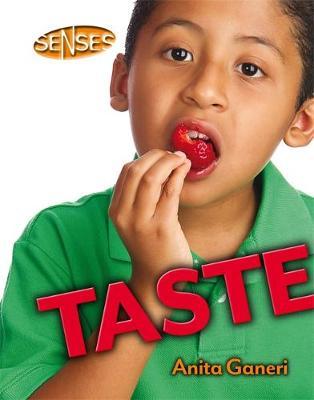 $24.00
NZD
Category: Human Body | Series: Senses | Reading Level: Children's - Grade 1-2, Age 6-7
How many taste buds does the human tongue have? Why do some things taste good and some taste bad? Why is your tongue so long and bendy - and which other parts of the body help us to taste things? All these questions and more to help you really understand what the sense of taste is all about. The series, Senses, is an engaging exploration of the senses for young readers. A mixture of photographs and illustrations clearly and simply help children understand the five senses in a thought-provoking way. Suitable for KS1. ...Show more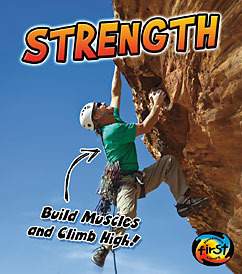 $16.00
NZD
Category: Human Body | Series: Exercise!
Why is strength important? How can you stay healthy? What are some fun, simple exercises we can all do to stay fit? Answer these questions and more with this simple and engaging text in the Exercise! series. Leveled text and vivid images help teach readers about important health concepts, while step-by- step directions help readers practice exercises on their own. ...Show more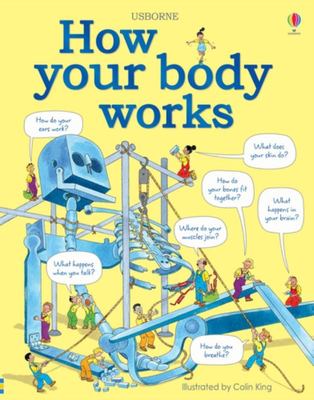 $20.00
NZD
Category: Human Body
This is a classic Usborne book which has been enjoyed by three generations since its first publication in 1975 - now completely reillustrated by the original artist Colin King, to celebrate the 40th anniversary of Usborne Publishing. Anyone who remembers this book from their own childhood will love to i ntroduce a new generation to this unique visual explanation of how the human body works. Those previously unfamiliar with it are in for a treat. It covers all the basics of human biology. ...Show more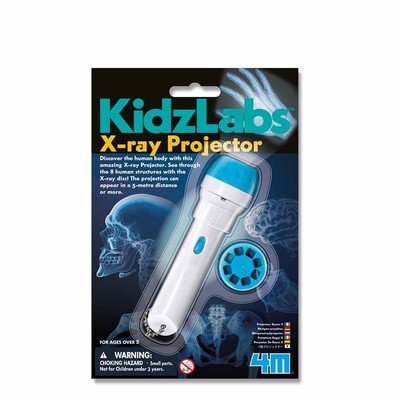 $16.00
NZD
Category: Crafts and Science
Discover the human body with this amazing X-Ray Projector. See through the 8 human structures with the X-ray disc. The projection can appear in a 5-metre distance or more. Age: 5 years and over Package dimensions: 13 x 19 x 3 cm Torch dimensions: 11cm Contains one projector torch with a changeab le disc Learn about the human body! ...Show more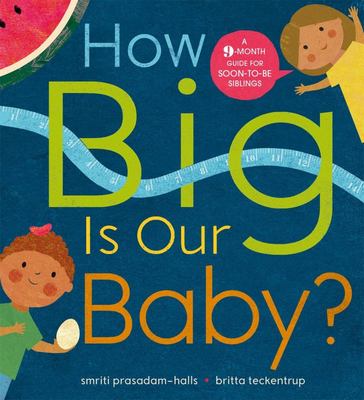 $20.00
NZD
Category: Human Body
When a new baby is on the way, siblings-to-be have lots of feelings and plenty of questions. But whether they're impatient, curious or a little worried, this friendly and reassuring guide explains each step of the pregnancy journey and helps little ones feel involved and excited. With a month-by-month a pproach that compares the size of the growing baby to something familiar to the young reader, such as a speck of sand at the seaside or an egg, readers also find out about how Baby is developing, from when the heart might first beat to when they'll be able to feel it kick. The book also includes information about how life might change once Baby arrives, and how exciting it will be to have a new baby brother or sister. ...Show more