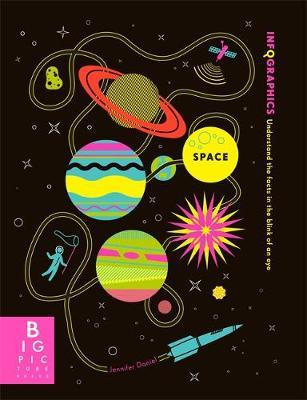 $27.00
NZD
Category: Astronomy
The third in a visually stunning series of information graphics, which shows just how interesting and humorous scientific information can be. Complex facts about space are reinterpreted as stylish infographics, which astonish, amuse and inform by turn. Researched by the Guardian's Datablog expert and il lustrated by the New York Times designer Jennifer Daniel, this is a book of the highest pedigree. ...Show more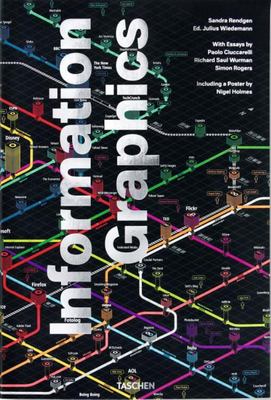 $150.00
NZD
Category: Infographics
Seeing is understanding. How complex ideas can be communicated via graphics. Einstein once said: "If you can't explain it simply, you don't understand it well enough." The amount of data we deal with today is overwhelming for everyone, from newspaper readers to laboratory scientists. The good news is th at there are professionals that dedicate their time and lives to helping people understand complex situations, data sets, or even simple schemes that can be communicated much easier via a drawing than with words. The book presents a historical perspective to the subject, highlighting the work of the masters of the profession who have created a number of breakthroughs that were eventually adopted as new visual ways to communicate. Advice from leading professionals such as Nigel Holmes, Paolo Ciuccarelli, Richard Saul Wurman, and Simon Rodgers is also included. Following an in-depth introduction are over 400 examples of works, each with a fact sheet and an explanation of methods and objectives. ...Show more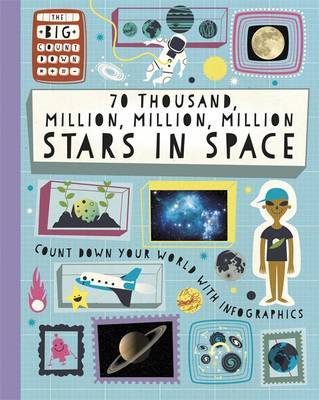 $22.00
NZD
Category: Astronomy | Series: The Big Countdown
'The Big Countdown' looks at popular topics and investigates the great many numbers that make them fascinating. From the mind-bogglingly large to smallest and most precious, this series helps us understand that it's not just our days that are numbered.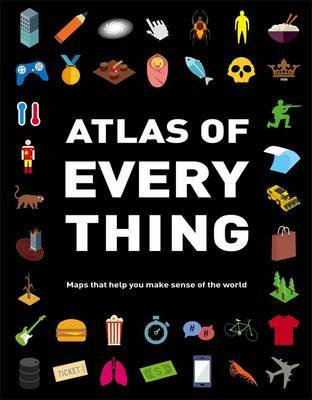 $35.00
NZD
Category: Geography
Navigate the world like never before. Featuring over 50 maps of the world - one on every page - this unique atlas includes facts and figures on almost everything you'd want to know. From Nobel Prize winners and popular names, to endangered species and active volcanoes, the combination of maps and infogr aphics makes this the perfect book for children to find out information in a quick and easy way, and remember it. Includes information on the origins of humans, ancient civilisations, the fashion industry, music around the world, film, sport, art and design, politics, the natural world, architecture, animal migration, oceans, natural disasters and space, to name just a few topics in this fact-filled book. ...Show more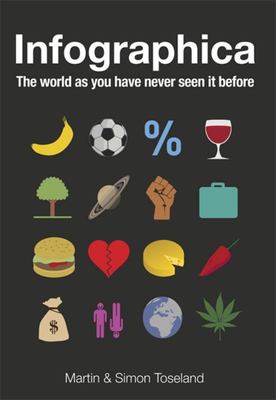 $25.00
NZD
Category: Infographics
Ever wanted to see the world in a new way? Infographica collects intriguing data from across our planet - including facial hair styles of famous dictators, the countries with the most McDonald's restaurants and the world's most expensive divorces - and presents it in stylish, memorable and original info graphics. Quirky, irreverent and visually appealing, this book is a must for everyone wishing to keep informed, and be inspired, by innovative graphic design. ...Show more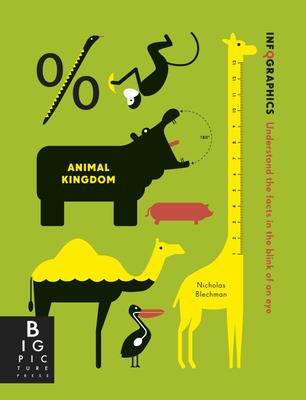 $27.00
NZD
Category: Animals | Series: Infographics
The second in a visually stunning series, I See What You Mean, which shows just how interesting and humorous scientific information can be. Complex facts about the animal kingdom are reinterpreted as stylish infographics, which astonish, amuse and inform by turn.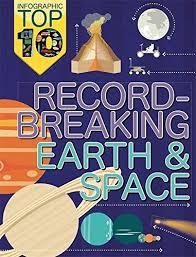 $22.00
NZD
Category: Astronomy | Series: Infographic Top Ten
From the biggest to the closest and from the driest to the fastest, this book looks at the amazing record-breakers in the Universe. It uses stunning icons, graphics and visualisations to show you how these amazing planets, stars, comets and asteroids are true galactic greats. See what is inside a volcan o and discover how violent a volcanic eruption can be. Discover why conditions on our planets are just right for life to exist. Find out about the planets that exist outside the Solar System and measure how big they are. Weigh how much Moon rock was brought back by the Apollo missions. ...Show more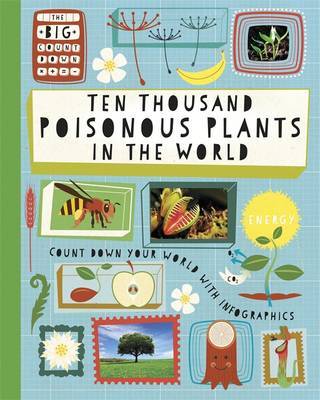 $24.00
NZD
Category: Plants & Trees | Series: The Big Countdown
You can count numbers all around you, from the eight legs on a spider to the one nose on your face. But can you count the stars in the sky or the fish in the Amazon? Find out all about PLANTS in THE BIG COUNTDOWN, including the many different types and species, photosynthesis, flowers, pollination and s eeds, how plants grow and how we depend on plants for food and many other products. Discover some amazing facts from the tallest tree to the most poisonous seeds. The Big Countdown looks at popular topics and investigates the great many numbers that make them fascinating. From the mind-bogglingly large to smallest and most precious, this series helps us understand that it's not just our days that are numbered. ...Show more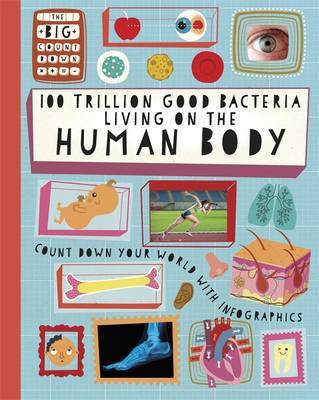 $24.00
NZD
Category: Human Body | Series: The Big Countdown
You can count numbers all around you, from the eight legs on a spider to the one nose on your face. But can you count the stars in the sky or the fish in the Amazon? Find out all about the THE HUMAN BODY in THE BIG COUNTDOWN, including the millions of bacteria that live in and on us and help our body fu nction healthily, our digestive system, our bones and muscles, our blood and heart, our lungs and breathing, the size of our brain and the number of hairs on our head. It also covers the human life cycle and the development of a foetus in the womb. The Big Countdown looks at popular topics and investigates the great many numbers that make them fascinating. From the mind-bogglingly large to smallest and most precious, this series helps us understand that it's not just our days that are numbered. ...Show more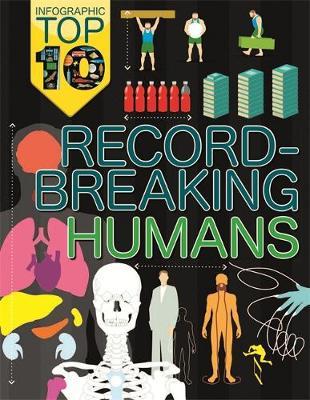 $22.00
NZD
Category: Human Body | Series: Infographic Top Ten
From the tallest to the shortest, the fastest to the strongest, and the oldest to the richest, this book looks at amazing human record-breakers. It uses stunning icons, graphics and visualisations to show you how human beings keep pushing their potential to the absolute limits. Meet the tallest and shor test people and compare your hand to the biggest in the world! See just how far some divers can swim underwater on a single breath of air. Compare the size of the largest film cast with the population of Iceland. Measure the world's largest book next to a giraffe. ...Show more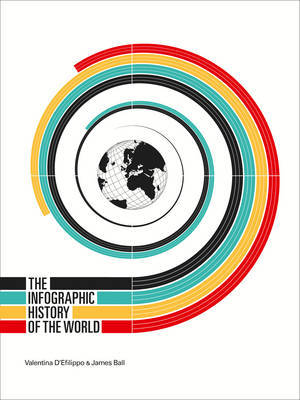 $50.00
NZD
Category: History
'The book is a delight' The Economist The History of the World, but not as you know it. A new type of history is here - all 13.8 billion years of it, exploded into a visually jaw-dropping feast of facts, trends and timelines that tell you everything you'd ever want to know about the history of the wor ld. From the primordial soup to the technological revolution of the 21st century, interesting stuff has been going on; and ever since prehistoric man scratched the first tally markings into a damp cave wall, we've been counting and measuring it all. Which historic warriors conquered the most territory, killed the most people, or had the largest empire? When did everything evolve? Which languages are related to which? What's been invented and when? Where are we being born, and what are we dying of? Which countries are eating all the food, causing all the pollution and taking all the drugs? A story of civilisation and barbarism, of war and peace, this is history done in a new way - a beautifully designed collection of the most insightful and revealing trends that tell us what the human race has been up to, and where we're heading. ...Show more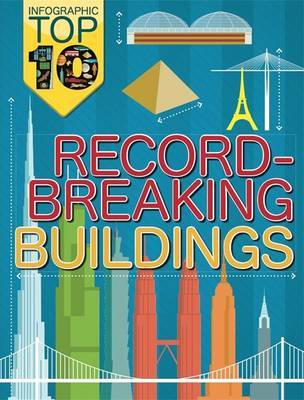 $22.00
NZD
Category: Design & Architecture | Series: Infographic Top Ten
From the tallest to the longest and from the busiest to the largest, this book looks at fantastic record-breaking buildings from all over the planet and beyond! It uses stunning icons, graphics and visualisations to show you how these structures have raised the bar in the construction industry. See whic h buildings have held the record for being the world's tallest over the last 100 years! Find out just how big a space station can be, and what's inside! Discover how fast the world's quickest roller coaster can travel! Learn about the staggering size of the world's biggest palaces! Read how ancient people built some of the greatest monuments on the planet! ...Show more