Step back in time to find your own favourites
$19.00
NZD
Category: Nostalgic Picture Books | Reading Level: Children's - Kindergarten, Age 5-6
Share in fifty years of magic... The classic story of Sophie and her extraordinary teatime guest has been loved by millions of children since it was first published fifty years ago. The Tiger has been coming to Tea for 50 glorious years! The doorbell rings just as Sophie and her mummy are sitting down t o tea. Who could it possibly be? What they certainly don't expect to see at the door is a big furry, stripy tiger! This inimitable picture book is perfect for reading aloud, or for small children to read to themselves time and again. First published in 1968 and never out of print, it has become a timeless classic enjoyed and beloved by generations of children. The magic begins at teatime! ...Show more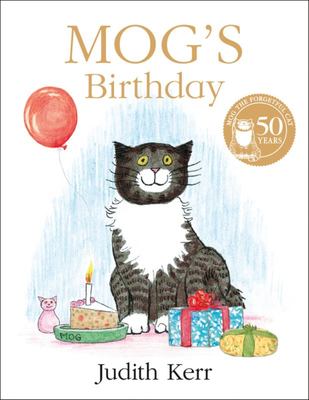 $30.00
NZD
Category: Nostalgic Picture Books
Share in fifty years of a really remarkable cat... A special birthday story to celebrate fifty years of MOG, everyone's favourite family cat! It's Mog's Birthday and everyone is excited to celebrate! Everyone except Mog. Mog doesn't like birthdays or parties, and she especially doesn't like them both together. But will she change her mind when it's her own special day? HarperCollins created this special birthday story in collaboration with Judith Kerr, using a selection of pictures from across fifty years of illustrating Mog to bring this delightful story to life. Join us and celebrate fifty years of a really remarkable cat! Mog the Forgetful Cat was first published fifty years ago, and Mog has been delighting children all over the world with her adventures ever since. Her stories are the perfect gifts for boys, girls and families everywhere. ...Show more
$20.00
NZD
Category: Nostalgic Picture Books | Reading Level: good
One night Max puts on his wolf suit and makes mischief of one kind and another, so his mother calls him 'Wild Thing' and sends him to bed without his supper. That night a forest begins to grow in Max's room and an ocean rushes by with a boat to take Max to the place where the wild things are. Max tames the wild things and crowns himself as their king, and then the wild rumpus begins. But when Max has sent the monsters to bed, and everything is quiet, he starts to feel lonely and realises it is time to sail home to the place where someone loves him best of all." ...Show more
$19.00
NZD
Category: Nostalgic Picture Books | Series: Mog | Reading Level: From 2 To 5
The bestselling classic story 'Bother that cat!'Mog always seems to be in trouble. She forgets that she has a cat flap and she forgets that she has already eaten her supper. But, one night, Mog's forgetfulness comes in very handy...
$17.00
NZD
Category: Nostalgic Picture Books
Once upon a time in Spain, there was a little bull and his name was Ferdinand... Unlike all the other little bulls - who run, jump, and butt their heads together in fights - Ferdinand would rather sit under his favourite cork tree and smell the flowers. And he does just that, until the day a bumblebee and some men from the Madrid bullfights give gentle Ferdinand a chance to be the most ferocious star of the corrida - and the most unexpected kind of hero. Beloved all over the world for its timeless message of peace, tolerance and the courage to be yourself, this truly classic story has been enchanting readers since its release in 1936. Now a major animated film, releasing Boxing Day 2017! ...Show more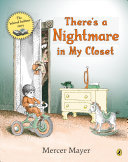 $23.00
NZD
Category: Nostalgic Picture Books
"Childhood fear of the dark and the resulting exercise in imaginative exaggeration are given that special Mercer Mayer treatment in this dryly humorous fantasy".--School Library Journal. Full-color illustrations.
$21.00
NZD
Category: Nostalgic Picture Books | Series: Harry the Dirty Dog | Reading Level: From 2 to 12
"Harry is a black and white dog who hates having a bath - so when he sees his owner with the dreaded bath, he runs away. But in the end, Harry gets so dirty that his owners dont recognise him and so he has to beg for the thing he used to dread so much so they let him back into the houshold."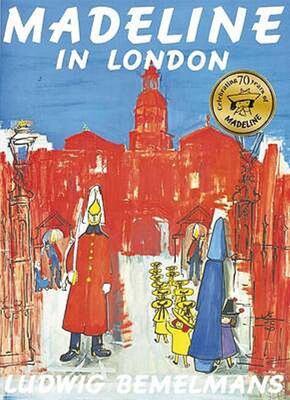 $22.00
NZD
Category: Nostalgic Picture Books | Series: Madeline | Reading Level: From 4 To 7
"In an old house in Paristhat was covered with vineslived twelve little girlsin two straight linesthe smallest one was Madeline."   Nothing frightens Madeline--not tigers, not even mice. With its endearing, courageous heroine, cheerful humor, and wonderful, whimsical drawings of Paris, the Madeline s tories are true classics that continue to charm readers even after 75 years   Pepito has moved to England. To help celebrate his birthday, Miss Clavel and the girls pay him a visit. When his mother won't let Pepito keep one of his birthday presents--a horse--Madeline is more than willing to help out.   Ludwig Bemelmans (1898-1962) was the author of the beloved Madeline books, including Madeline, a Caldecott Honor Book, and Madeline's Rescue, winner of the Caldecott Medal. ...Show more
$23.00
NZD
Category: Nostalgic Picture Books | Series: Classic Munsch
Over five million copies in print! When the fiercest dragon in the whole world smashes Princess Elizabeth's castle, burns all her clothes, and captures her fiancé, Prince Ronald, Elizabeth takes matters into her own hands. With her wits alone and nothing but a paper bag to wear, the princess challenges the dragon to show his strength in the hopes of saving the prince. But is it worth all that trouble? Readers the world-over have fallen in love with this classic story of girl power. Now a newly designed Classic Munsch edition will introduce the tale to a new generation of young feminists.   ...Show more
$20.00
NZD
Category: Nostalgic Picture Books | Reading Level: From 4 To 99
"I I'LL LOVE YOU FOREVER/I'LL LIKE YOU ALWAYS/AS LONG AS I'M LIVING/MY BABY YOU'LLE BE. A young woman holds her newborn son and sings to him. This is the story of how that little boy goes through life and becomes a man and how his mother's love never wavers. The simple and powerful truth behind LOVE YOU FOREVER will strike a universal chord with parents and children alike. What better way to reassure your child of your love than to share this very special picture book. The asset of this book is that it is about real people and so the message is even more direct. ...Show more
$17.00
NZD
Category: Nostalgic Picture Books
One of the launch titles in the amazing new Essential Picture Book Classics list from HarperCollins, this book is full of funny twists and surprises as young Harold draws himself some wonderful adventures. A collectable classic picture book that every child should read and own. Maurice Sendak says "Haro ld is a masterpiece". "One night, after thinking it over for some time, Harold decided to go for a walk in the moonlight." Armed only with an oversized purple crayon, Harold draws himself a landscape full of beauty and excitement. He conducts his adventure with the utmost care, letting his imagination run free, but keeping his wits about him all the while. This magical journey gives us the wondrous sense that anything is possible. This joyful story has delighted readers of all ages for over fifty years. Essential Picture Book Classics - timeless stories for every child to treasure. ...Show more