Step back in time to find your own favourites
$20.00
NZD
Category: Nostalgic Picture Books
Age range 3 to 6 No visit to an art gallery can rival this one! Tom visits a very special exhibition where each picture features a cat. One by one, the cats all leap out and follow him, until a very large, scary cat makes them rush back to the safety of their frames. But these aren't just any cats or an y pictures! Ruth Brown has created her own unique and amusing masterpieces in the style of twelve well known painters from around the world. Young children will enjoy discovering the pictures with Tom, watching the increasing number of cats following him around, and matching the cats with the pictures. 'Exceptional draughtsmanship makes all her books a feast...a book to lead readers to 13 painters from Mondrian to Munch and Kahlo to Klimt.' -- Sunday Times Culture Magazine 'Cleverly conceived and superbly executed.' -- Red Reading Hub ...Show more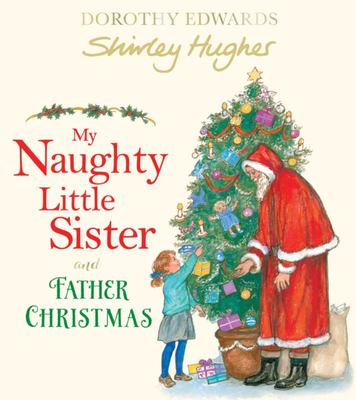 $20.00
NZD
Category: Nostalgic Picture Books | Series: My Naughty Little Sister
Dorothy Edwards and Shirley Hughes' classic Christmas story about one naughty but entertaining little sister, for the first time ever as a 32 page picture book. My naughty little sister always get excited about Christmas. She loves the trees and the lights but there's just one problem ... She doesn't l ike Father Christmas at all! So when Father Christmas visits the school to give all the boys and girls some presents, my naughty little sister is up to her old tricks being naughtier than ever! But will she learn to be a little bit less naughty? Praise for My Naughty Little Sister: 'Edwards was one of the best children's writers of the 20th century and her collaboration with illustrator Shirley Hughes was pure magic: the stories are cheeky, touching and funny' - The Sunday Express 'Naughtiness is naughtiness, whatever the generation, these stories delight - The Scotsman ...Show more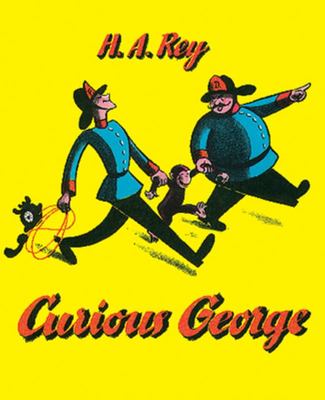 $23.00
NZD
Category: Nostalgic Picture Books | Series: Curious George
The original Curious George, which has been in print for more than fifty years, is now available in an oversized format, perfect for group sharing and reading aloud. Every child will be able to see George's impish antics when his big picture book is used during storytime.
$18.00
NZD
Category: Nostalgic Picture Books
This gentle bedtime story, which has lulled generations of children to sleep, is the perfect first book to share at bedtime. In a great green room a little bunny is tucked up snugly and safely in bed and is getting ready to say goodnight to all the familiar things in his room, one by one. Margaret Wise Brown's comforting, rhythmical text accompanied by the warmth of Clement Hurd's classic mid-century illustrations make Goodnight Moon a timeless picture book, which is known and loved around the world. This beautiful, high quality edition is in a larger, paperback format for the first time in the UK, and features refreshed artwork and beautiful pantone printing bringing this beloved children's classic to a new generation. This edition of Goodnight Moon includes top tips on how to get your child to fall asleep from sleep consultant, Hannah Love. ...Show more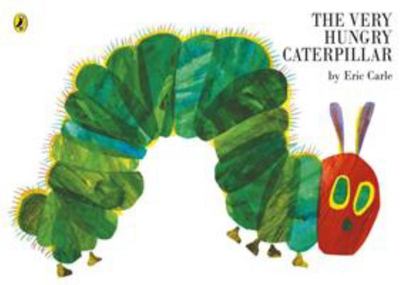 $21.00
NZD
Category: General Picture Books | Series: Carle, Eric | Reading Level: Children's - Kindergarten, Age 5-6
The classic edition of the bestselling story written for the very young. A newly hatched caterpillar eats his way through all kinds of food, getting bigger and bigger, until eventually he turns into a beautiful caterpillar. One of the most popular picture books of all time, no nursery bookshelf is com plete without a copy. ...Show more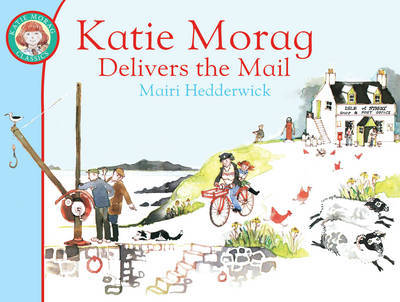 $24.00
NZD
Category: Nostalgic Picture Books
When the village mail gets muddled, it's up to Katie Morag to sort things out - with a little help from Grannie Island and her tractor.
$18.00
NZD
Category: Nostalgic Picture Books
He didn't mind how he looked to other people, because the nursery magic had made him Real, and when you are Real shabbiness doesn't matter. In the nursery, only the toys that are old and wise truly understand what it means to be Real. The Velveteen Rabbit, a newcomer to the nursery, asks one of the mos t knowledgeable toys, the Skin Horse, what being Real means. And so begins the Velveteen Rabbit's journey towards becoming real – through the love of a child . . . Margery Williams' timeless picture book classic has been read and cherished by many generations of children and their parents and is now available in this beautiful hardback edition. Brought to life by gorgeous and much-loved classic illustrations by William Nicholson, with a new foiled cover design, this is a wonderful keepsake gift to treasure and share. ...Show more
$21.00
NZD
Category: Nostalgic Picture Books | Series: Harry the Dirty Dog | Reading Level: From 2 to 12
"Harry is a black and white dog who hates having a bath - so when he sees his owner with the dreaded bath, he runs away. But in the end, Harry gets so dirty that his owners dont recognise him and so he has to beg for the thing he used to dread so much so they let him back into the houshold."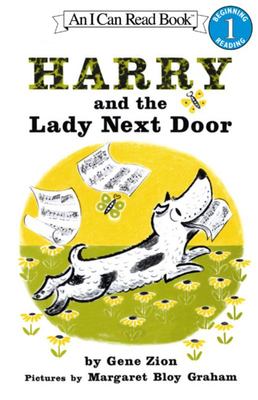 $15.00
NZD
Category: Nostalgic Picture Books | Series: I Can Read
In 1957, Harper published its first I Can Read title, Little Bear, written by Else Holmelund Minarik and illustrated by Maurice Sendak. Large type, simple vocabulary, chapter-like divisions, and decorative pictures made Little Bear perfect for emerging readers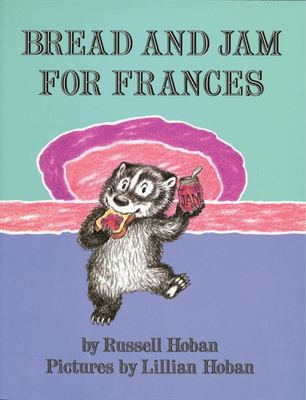 $35.00
NZD
Category: Nostalgic Picture Books | Reading Level: 4-8
In this memorable story, Frances decides that bread and jam are all she wants to eat, and her understanding parents grant her wish - at breakfast, lunch, dinner and even at snacktime. Can there ever be too much bread and jam?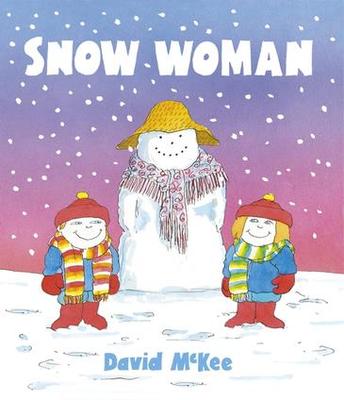 $19.00
NZD
Category: Early Experiences & Issues
Master storyteller David McKee challenges gender stereotyping, when a child decides to build a snow woman instead of a snowman. When Rupert and Kate tell their parents they're going to make a snowman, both Mum and Dad correct them, "You mean a snowperson." Originally published over 30 years ago, this i s a deceptively simple story that overthrows gender stereotypes in a wonderfully tongue-in-cheek way that only David McKee could accomplish. ...Show more
$20.00
NZD
Category: Nostalgic Picture Books | Series: Alfie
Splish, splash, splosh! Alfie has new yellow boots that are perfect for walking through puddles and stamping in mud. There's something not quite right about them, though - they're making Alfie's feet turn outwards...Join Alfie as he works out what's wrong with his boots in this wonderfully splashy adven ture. ...Show more