Step back in time to find your own favourites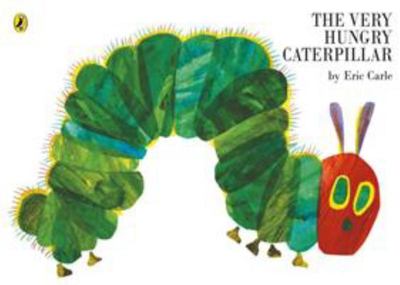 $21.00
NZD
Category: General Picture Books | Series: Carle, Eric | Reading Level: Children's - Kindergarten, Age 5-6
The classic edition of the bestselling story written for the very young. A newly hatched caterpillar eats his way through all kinds of food, getting bigger and bigger, until eventually he turns into a beautiful caterpillar. One of the most popular picture books of all time, no nursery bookshelf is com plete without a copy. ...Show more
$20.00
NZD
Category: Nostalgic Picture Books | Reading Level: good
One night Max puts on his wolf suit and makes mischief of one kind and another, so his mother calls him 'Wild Thing' and sends him to bed without his supper. That night a forest begins to grow in Max's room and an ocean rushes by with a boat to take Max to the place where the wild things are. Max tames the wild things and crowns himself as their king, and then the wild rumpus begins. But when Max has sent the monsters to bed, and everything is quiet, he starts to feel lonely and realises it is time to sail home to the place where someone loves him best of all." ...Show more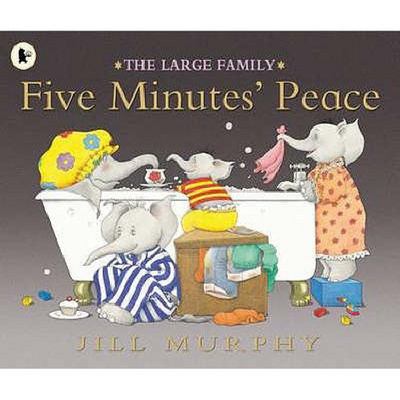 $15.00
NZD
Category: Nostalgic Picture Books | Series: The Large Family
This is a modern picture-book classic - there's never a dull moment with the Large family! One morning Mrs Large, needing some peace and quiet away from her boisterous children, decides to take refuge in the bathroom. She fills herself a foamy bubble-bath and takes in a tray of her favourite breakfast.. .but finds her peace is to be very short-lived! It is the winner of the Best Books for Babies Award. "The Large Family" series has sold nearly four million copies worldwide. ...Show more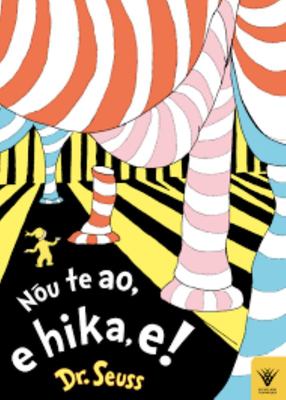 $30.00
NZD
Category: Te Reo Maori Language
He whakamāori i tā Dr. Seuss pakiwaitara rongonui, Oh, the Places You'll Go! 'Me mihi ka tika, te toa o te rā! Tūrou, Hawaiki! Tō pai! Wehi nā!' Topa mai, taka mai, ko ngā piki me ngā heke o te ao o te tangata te aronga nui o tēnei kōrero reka nā te mātanga, nā Dr. Seuss. He kupu akiaki kei roto e mauma hara ai te tangata ki ōna painga, e mataara ai ki ngā uauatanga, me te toro mātātoa atu ki te ao e tāwhiri mai ana. 'He koi koe ā-runga. He kama ā-raro. He kākano koe e kore e ngaro.' I Nōu te Ao, e Hika e!, kua mau i a Karena Kelly te paki, te toi, te taki me te koi o Seuss, e mōhio whānuitia ana, i tana tārai i te kupu hei reo Māori mō te pakiwaitara rongonui nei. A Māori language translation of Dr. Seuss's classic for young and old, Oh, the Places You'll Go!  'Congratulations! Today is your day. You're off to Great Places! You're off and away!' From soaring high-flyers to lurches and slumps, Dr. Seuss's wonderfully wise Oh, the Places You'll Go! speaks to the ups and downs of life. It encourages us all to remember our strengths, recognise the challenges, and grab life with both hands. 'You have brains in your head. You have feet in your shoes. You can steer yourself any direction you choose.' In Nōu te Ao, e Hika e!, Karena Kelly brilliantly captures Seuss's verbal wit and wisdom, and his trademark rhythm and rhyme, while finding this great story its Māori voice. ...Show more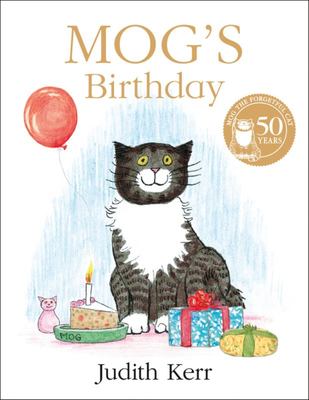 $30.00
NZD
Category: Nostalgic Picture Books
Share in fifty years of a really remarkable cat... A special birthday story to celebrate fifty years of MOG, everyone's favourite family cat! It's Mog's Birthday and everyone is excited to celebrate! Everyone except Mog. Mog doesn't like birthdays or parties, and she especially doesn't like them both together. But will she change her mind when it's her own special day? HarperCollins created this special birthday story in collaboration with Judith Kerr, using a selection of pictures from across fifty years of illustrating Mog to bring this delightful story to life. Join us and celebrate fifty years of a really remarkable cat! Mog the Forgetful Cat was first published fifty years ago, and Mog has been delighting children all over the world with her adventures ever since. Her stories are the perfect gifts for boys, girls and families everywhere. ...Show more
$19.00
NZD
Category: Nostalgic Picture Books | Series: Elmer
Perfect for sharing together in a classroom, nursery or library, the original classic Elmer is now available as a big book, with notes for grown-ups at the back, created by the CLPE (Centre for Literacy in Primary Education).Elmer the colourful patchwork elephant has been a nursery favourite since this first book was published in 1989. This colourful picture book is known to millions and it's subtle message - that it is OK to be different - has made this first tale about everyone's favourite patchwork elephant a classic must-read for every bookshelf. ...Show more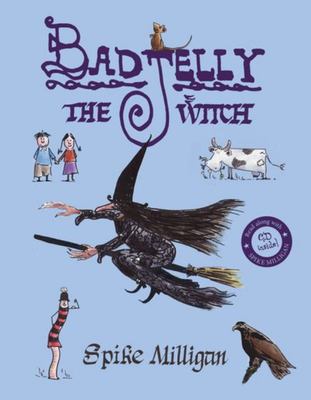 $28.00
NZD
Category: Nostalgic Picture Books
Tee hee hee hee! Badjelly the Witch can turn children into sausages or chop them up to make boy-girl soup. She can turn policemen into apple trees or bananas into mice, and she is the wickedest witch in all the world! Tim and Rose's terrifying encounter with Badjelly is a classic fairy tale from the c omic genius Spike Milligan. It is a bubbling cauldron of imagination, fun and nonsense that has enthralled generations of children. ...Show more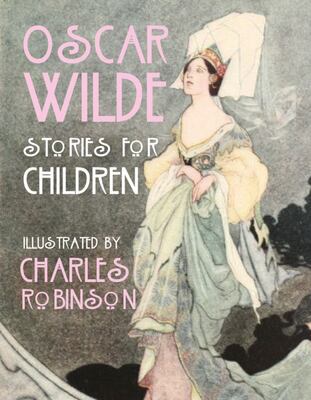 $28.00
NZD
Category: Nostalgic Picture Books
A beautifully illustrated collection of Oscar Wilde's favourite children's tales known and loved throughout the world. It includes: The Happy Prince The Selfish Giant The Nightingale and the Rose This gorgeous production brings Wilde's magical stories to a whole new generation.
$23.00
NZD
Category: Nostalgic Picture Books | Series: Classic Munsch
Over five million copies in print! When the fiercest dragon in the whole world smashes Princess Elizabeth's castle, burns all her clothes, and captures her fiancé, Prince Ronald, Elizabeth takes matters into her own hands. With her wits alone and nothing but a paper bag to wear, the princess challenges the dragon to show his strength in the hopes of saving the prince. But is it worth all that trouble? Readers the world-over have fallen in love with this classic story of girl power. Now a newly designed Classic Munsch edition will introduce the tale to a new generation of young feminists.   ...Show more
$20.00
NZD
Category: Nostalgic Picture Books | Reading Level: From 3 To 6
The Hargraves want their new baby to grow up big and strong. But the puny mite will hardly eat a thing. One day Mrs Hargraves finds an avocado in the fruit bowl and the baby gobbles it up. Soon, the strangest things start to happen...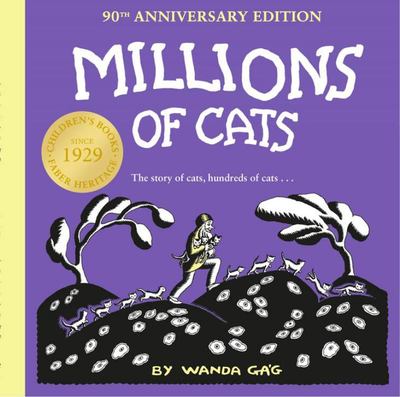 $18.00
NZD
Category: Nostalgic Picture Books
Wanda Gág's timeless tale follows an old man who is looking for the perfect cat. But when he finds them the cats are all too lovely to leave so he returns with 'hundreds of cats, thousands of cats, millions and billions and trillions of cats'. How will he choose which cat to keep?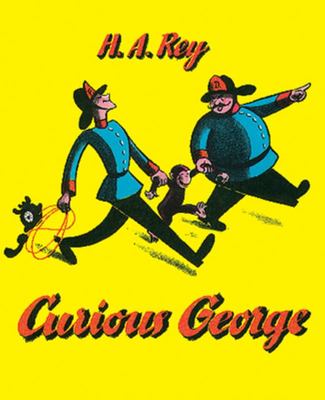 $23.00
NZD
Category: Nostalgic Picture Books | Series: Curious George
The original Curious George, which has been in print for more than fifty years, is now available in an oversized format, perfect for group sharing and reading aloud. Every child will be able to see George's impish antics when his big picture book is used during storytime.