$21.00
NZD
Category: NZ Middle Fiction
It's Singapore in 1940, war is just around the corner-but twelve-year-old Lizard doesn't know that. He lives in Chinatown above a tailor's shop, surviving on his wits and hustling for odd jobs. When he steals a small teak box containing a Japanese code book from a Raffles Hotel suite, he finds himself in a dangerous world of wartime espionage. Lizard doesn't know who to trust. How is the mysterious book inside the box connected to his friend Lili, a girl full of secrets and fighting skills? Can he trust her, or will she betray him in the end? Lizard's Tale is an action-packed adventure for middle-grade readers, set in a British colony in Asia as the Japanese invasion of Singapore looms. ...Show more
$25.00
NZD
Category: NZ Middle Fiction
War destroyed their worlds, now two young girls and their remarkable horses are fighting once more - this time to win. When twelve-year-old Mira stumbles across a white stallion in a forest in Berlin, she doesn't realise that this horse will take her on an incredible journey. Together, they're going to ascend the starry heights of Grand Prix show jumping, and sweep back in time to Poland in 1939 where another young girl is risking everything to save the horse that she loves... Prince of Ponies is a story of courage and the will to win against all odds. ...Show more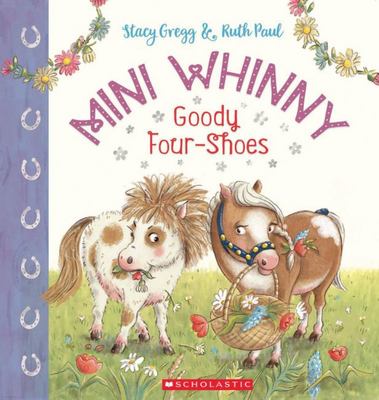 $18.00
NZD
Category: NZ Picture Books | Series: Mini Whinny
Mini Whinny, the mischievous little horse, plans to escape her annoyingly perfect stable neighbour! Goody Four-Shoes is the best...at everything. She's graceful. She can jump really, really high. And her mane is too perfect. Mini Whinny does not like her. Not one little bit. So naughty little Mini Whinn y decides to run away. Another adorable story of horsey friendship from internationally best-selling Kiwi author Stacy Gregg and talented illustrator Ruth Paul. ...Show more
$19.00
NZD
Category: NZ Picture Books
In February 2019, a tiny spark in a Pigeon Valley paddock became the largest fire in New Zealand since 1955. Up to 150 volunteer firefighters fought the blaze. Around 3,500 people were evacuated, including the whole town of Wakefield. Dozer the cat was evacuated from Wakefield too, but went missing the same evening. He was spotted a week later and, after hiding for two more days, was finally caught and returned to his family. ...Show more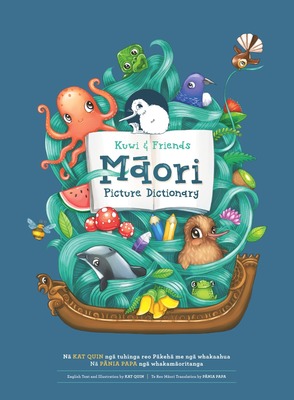 $35.00
NZD
Category: Te Reo Maori Language
Beginners Māori Language Picture Dictionary, for the Whole Family. From the #1 bestselling and award-winning author and illustrator of the Kuwi the Kiwi series, Kat Merewether, comes a large scale, stunningly illustrated visual dictionary. Full of over 1000 basic words in te reo Māori and English, perfe ct for every New Zealander.  A fun, easy-to-use resource for those wanting to discover, learn and use everyday words in te reo Maori. The illustrations are designed to help with comprehension, particularly for younger learners. Visual cues can assist with retention of language, to recall spoken and written words.  68 fully illustrated pages, in a large format (265 x 366mm), in vibrant full colour, with over 1000 te reo Maori words, translated into English. Embedded with gorgeous Kuwi the kiwi (and friends) illustrations.  Designed for everyday use, in the whanau (family), kura (school) and for all New Zealanders. Ages 0-100+. A portion of each sale goes to charity Kiwis for Kiwi. ...Show more
$35.00
NZD
Category: NZ Non Fiction
The incredible story of Tupaia, Tahitian priest navigator, who sailed on board the Endeavour with Captain Cook on his first voyage to Aotearoa. Follow Tupaia as he grows up in Ra'iatea, becoming a high-ranking 'arioi and master navigator. Join him as he meets up with Cook in Tahiti and sails as part of the crew on the Endeavour across the Pacific to Aotearoa. Witness the encounters between tangata whenua and the crew as the ship sails around the coast, and discover the important role Tupaia plays as translator and cultural interpreter. Written in dramatic prose and verse by Courtney Sina Meredith and stunningly illustrated in graphic style by Mat Tait, this is an essential book for all New Zealanders. ...Show more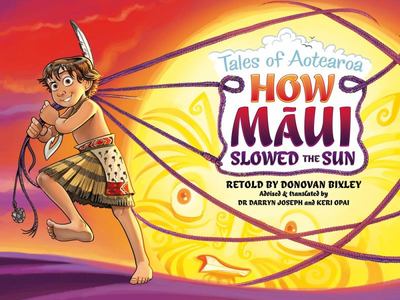 $20.00
NZD
Category: NZ Picture Books | Series: Tales of Aotearoa
Donovan Bixley re-tells the story of HOW Maui slowed the journey of the sun through the sky each day! The traditional tale but with Donovan's unique twist and trademark humour. The pictures are bright and bring their own level of humour to the book. Darryn Joseph ensures that the story is accurate and c ulturally appropriate and translates, along with Keri Opai, the story for the Te Reo edition. ...Show more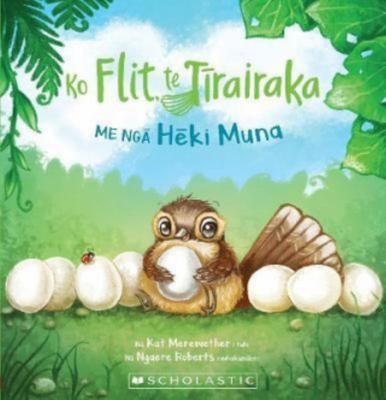 $19.00
NZD
Category: Te Reo Maori Language | Series: Flit the Fantail
Flit has found some eggs ... but whose could they be? It is a misty morning in the forest. Flit the fantail chick is practising his landings. Flap, flop, slip, FLIP. Flit slips on something slippery and round. He has stumbled upon eight rubbery white eggs. Join Flit and his friends, Kiki the kaka, rasca lly robins Bit and Bob, Keri the kiwi and wise old Ruru as they exercise some teamwork. Can they figure out who the mystery eggs belong to? Te Reo edition. ...Show more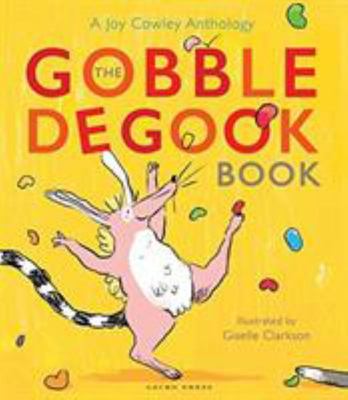 $40.00
NZD
Category: Treasury Collections & Special Editions
Joy Cowley's favourite stories, poems and nonsense rhymes collected in a hardback gift volume for the family to treasure. It selects the best of Cowley's poems and stories to read aloud, including much-loved classics such as Greedy Cat and Nicketty-Nacketty Noo Noo Noo. Fully re-illustrated with humour and energy by newcomer Giselle Clarkson, these short stories, picture books and funny poems will bring joy to a new generation. ...Show more
$20.00
NZD
Category: NZ Picture Books
A bright and beautiful exploration of the big bang theory and the birth of our solar system for young children, all wrapped up in a bedtime story. Abigail is a curious little girl. She likes to discover the answers to really BIG questions. One night, she thinks of a question that's SO BIG she can't slee p until she knows the answer. "Daddy," she asks as he tucks her into bed, "where did the sun and all the planets come from?" To find out the answer, Daddy invites Abigail on a magical journey through time and space. Together they explore the birth of all living things. By the next morning, Abigail has thought of another big question . . . A gorgeously illustrated and beautifully told bedtime story that doubles as an introduction to astrophysics, Abigail and the Birth of the Sun will be enjoyed equally by young children and adults. ...Show more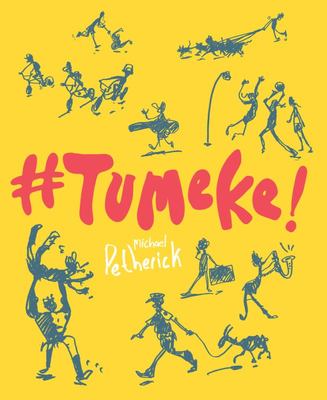 #Tumeke!
by Michael Petherick
$30.00
NZD
Category: NZ Middle Fiction
Plans for the Newtoun community's Waitangi Day celebrations are well under way. The Tape Orchestra's practising like mad. Monty and Mr Steve Vibrant are designing a poster. Rishi's trying to land Lil Yacht Shifty … and Ms Ropata's juggling it all because everyone wants in. There'll be curry and cake, ka pa haka, halal sausages, foam blasters, the Naenae dirtman, and kiss-the-goat — if Constable Rutene can manage to chase one down. In the meantime, Dreadflock's considering a blog, Briony's Mum's being a helicopter, and everyone's eating a lot of lolly cake. In the boundary-riding tradition of the Annual project, Annual Ink's latest title #Tumeke! brings you the lives, loves and larrikin spirit of an inner-city neighbourhood. The story is told through texts, Instagram posts, emails, fliers, committee minutes, posters, diary entries, blog posts, chatrooms, school homework, raps and the reliably bonkers community noticeboard. Stuffed with big personalities, surprising friendships and a little intrigue, this multimedia story brims with creativity and comedy, and everyday heartaches, too. Debut novelist Michael Petherick juggles a large cast and multiple story threads with panache, giving us a window on a vivid, warm-hearted community. A narrative — but not quite as we know it — for middle readers and anyone who loves to connect. To look inside, click here. ...Show more
$15.00
NZD
Category: NZ Junior Fiction | Series: Miniwings
Sshh... NOT for parents! You can keep a SECRET, right? Clara and I have a herd of tiny, talking, oopsie-whoopsie, flying horses-and they're REAL! It's true. Those naughty Miniwings get us into so much TROUBLE, especially that RAZZLY-DAZZLY UNICORN, Moonlight!