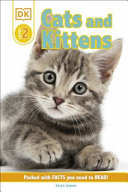 $16.00
NZD
Category: Pet Care
Step inside the cute world of fluffy cats and kittens in this level 2 reader. In this purr-fect book for children you'll discover all about cute cats and kittens, from tiny kittens having fun at playtime and snuggling up with mum, to delicious meals and the distinctive "meow" of your cat. There's also l ots to discover about cat breeds and reading body language, as well as clear and simple advice on how to look after this favourite family pet. Fascinating information is paired with adorable photographs of cats and kittens, providing an ideal balance of words and images for children learning to read.Cats and Kittens is a new Level 2 title in the engaging four level DK Readers series, aimed at children who are learning to read. Helping to develop a lifelong love of reading, DK Readers cover a vast range of fascinating subjects to support children as they become confident readers. DK Level 2 Readers are suitable for children reading book band books up to orange level. ...Show more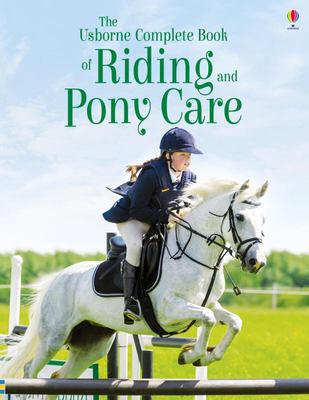 $23.00
NZD
Category: Pet Care
This informative guide to riding and pony care is suitable for all horse enthusiasts, from complete beginners to experienced riders. Filled with photographs, detailed illustrations and simple, informative text, this book provides an inspirational guide to the world of horse riding. Covers everything fro m the basics, such as how to clean a saddle, right up to what to do if a horse bolts, preparing for a country ride and facing the challenge of a three-day event. New edition of 9781409555490. ...Show more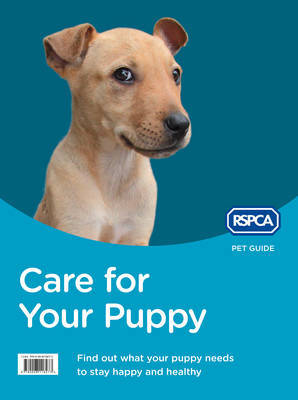 $13.00
NZD
Category: Pet Care | Series: RSPCA Pet Guides
Published in association with the RSPCA, the UK's leading animal welfare charity, this practical family guide is full of expert advice on how to choose a puppy and how best to look after it. If you already own or are planning to buy a puppy this easy-to-use introductory guide is a must. Clearly illustr ated with colour photographs throughout, it covers all aspects of daily care including housing, feeding, hygiene, grooming, exercise and first aid. Published in association with the experts at the RSPCA, this book will help you ensure that you are giving your puppy the best possible start in life. ...Show more
$24.00
NZD
Category: Pet Care | Series: Pet Expert
Hurrah for Horses and Ponies! Discover amazing facts about your favourite animals and become a pet expert! Do you know your Shires from your Shetlands? Are you potty about ponies? Whether you own a horse or pony or you simply love them, this book will tell you everything you could possibly want to know about these adorable animals. It is packed with tips on grooming, stable and pony care, and of course has lots and lots of very cute pictures of our equine friends. Discover a huge variety of breeds, how horses have helped humans for thousands of years, and work out what your horse is trying to say with a flick of its ears and a swish of its tail. The Pet Expert series explores the world of some of children's favourite animals. It is packed with fascinating facts about record-breaking animals, rare breeds, pet history and stories of famous pets from real life and fiction. Filled with super-cute photos and a bright, engaging design, Pet Expert is a must-have for all pet owners and animal lovers. For readers aged 7+ Other titles in this series: Cats Dogs Hamsters and Guinea Pigs Rabbits Reptiles ...Show more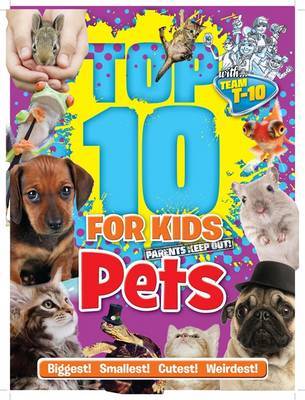 $22.00
NZD
Category: Pet Care | Series: Top 10 for Kids
Every kid loves a checklist. Knowing what's top and what's not is playground gold. And that's not to mention the comedy classics. Wait till you see the ugliest dogs! Specially for young animal lovers, a must-have book containing everything from the super-cute to the silly and slimy, and packed with list s and facts for readers to share with their friends. Usually cuddly, sometimes weird, but always masses of fun, Top 10 for Kids: Pets has it all. ...Show more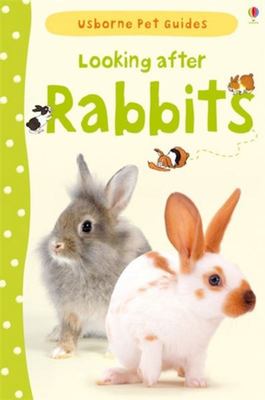 $17.00
NZD
Category: Pet Care | Series: Pet Guide
Provides lots of useful information on caring for and understanding rabbits, ranging from feeding and grooming to toys and hutches. Everything you need to know to make a rabbit feel at home and help you decide whether owning a rabbit is the thing for you. Fully checked and approved by the Rabbit Welfare Association and Fund (UK). ...Show more
$13.00
NZD
Category: Pet Care | Series: Usborne Pet Guides
Offers lots of useful information on how to care for guinea pigs, that is suitable for those who already have a guinea pig or those dreaming about getting one. This title has been checked thoroughly by experts.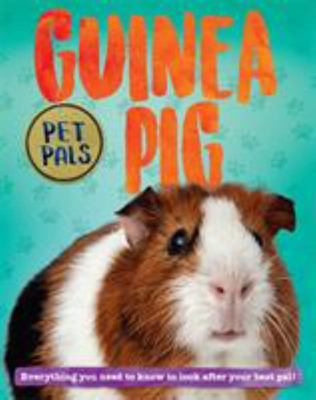 $25.00
NZD
Category: Pet Care | Series: Pet Pals
Whether they already own one, or beg for one each Christmas and birthday, children love pets, and Pet Pals: Guinea Pig is the perfect title for any animal-loving child out there. From where they sleep to what they eat, and how you can make them feel safe and at home, this book provides all the pet care advice you could possibly need. Learn how guinea pigs communicate, the games they like to play and the treats they like to eat, as well as how to care for them. Adorable photos, and gentle, accessible text, makes this the perfect guide for all guinea pig carers - whether they own a guinea pig or not! ...Show more
$15.00
NZD
Category: Pet Care | Series: Pet Cadet
How do you choose a kitten? What sort of basket should you get it? What food will it like, and how much? How do you train it and keep it happy? What should you do if your cat looks ill? Find answers to all your questions in this guide to cat care written specially for young pet owners. With illustration s that are simple and fresh, cute and funny accompanied by informative texs from well-known animal writer, Helen Piers, this book has everything you need to join the Pet Cadet Club. ...Show more
$25.00
NZD
Category: Pet Care
A bumper book of fun animal facts, photos and activities for animal lovers everywhere. Do you love animals? This is the book for you! Big ones, small ones, tall ones, short ones, brown ones, green ones, furry ones, feathery ones, round ones, long ones, noisy ones, quiet ones. From pets to farmyard frien ds and Australian wildlife, animals come in all shapes and sizes --and you'll find most of them in this HUGE bumper book. Crammed full of cool facts and pictures, you'll find everything you need to become an animal expert. There are even jokes and fun activities to get you thinking! So what are you waiting for? ...Show more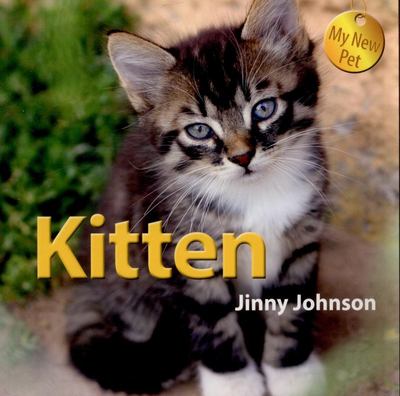 $20.00
NZD
Category: Pet Care | Series: My New Pet
Owning a new kitten can be great fun, but you need to know how to look after it properly. This book explains what a kitten eats and drinks, and the toys it likes to play with. It also describes what you need to do to make sure your kitten is comfortable and safe.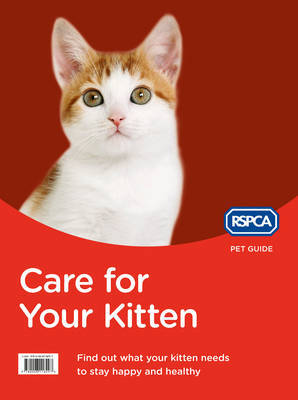 $13.00
NZD
Category: Pet Care | Series: RSPCA Pet Guide
Published in association with the RSPCA, the UK's leading animal welfare charity, this practical family guide is full of expert advice on how to choose a kitten and how best to look after it. If you already own or are planning to buy a kitten this easy-to-use introductory guide is a must. Clearly illust rated with colour photographs throughout, it covers all aspects of daily care including housing, feeding, handling, hygiene, grooming, health and first aid. Published in association with the experts at the RSPCA, this book will help you ensure that you are giving your kitten the best possible start in life. ...Show more