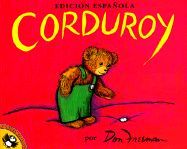 $23.00
NZD
Category: Picture Books: Languages
A toy bear in a department stores wants many things, but when a little girl finally buys him, he finds what he wanted most of all. This edition is in Spanish only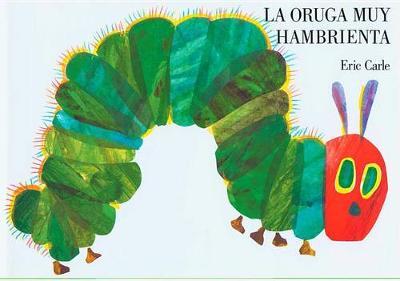 $26.00
NZD
Category: Picture Books: Languages | Series: The Very Hungry Caterpillar
Board book The Very Hungry Caterpillar is inarguably one of the most popular children's books of all time. It is an undeniable classic in every format it exists in -- from board book to mini book to Spanish edition. Now, combining two of these essential formats, here is the Spanish board book version of The Very Hungry Caterpillar, filling an important niche for the youngest of Spanish-speaking children. ...Show more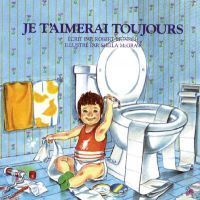 $24.00
NZD
Category: Picture Books: Languages
A young woman holds her newborn sonAnd looks at him lovingly. Softly she sings to him: ""I'll love you forever I'll like you for always As long as I'm living My baby you'll be."" So begins the story that has touched the hearts of millions of Americans. Since publication in l986, Love You Forever has so ld more than 15 million copies in paperback and the regular hardcover edition. ...Show more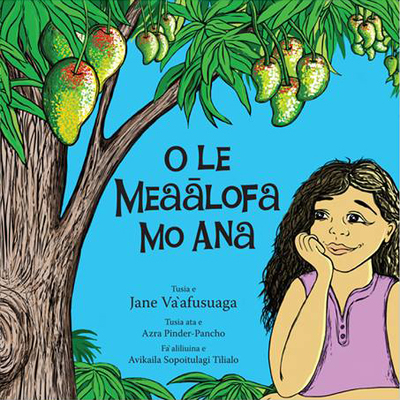 $25.00
NZD
Category: Picture Books: Languages
O le pō muamua i Sāmoa, na momoe ai Ana ma lona tinā matua i luga o se moega tuāi lava, ma `a`āfu i ni `ie`afu namu atigi mogamoga. Ua malama le taeao, ma e ala a`e Ana, ua leai se `olomatua. Na ia nofo i luga ma tilotilo atu i le isi itū o le potu. O lā lava e momoe gāpēpē mai tamā ma tinā i lo la`ua fa`amalū i lalo i le fola o le fale. Sa ia tosotoso i tua le ta`inamu ma laalaa lēmū atu i tafatafa o ona matua, ma alu loa i fafo. Fa`aliliuina e Avikaila Sopoitulagi Tilialo. This title will also be available in the English language A Gift for Ana. Reading level: Suitable to be read to 2-years to 6-years and independant readers ages 7-years to 12-years. ...Show more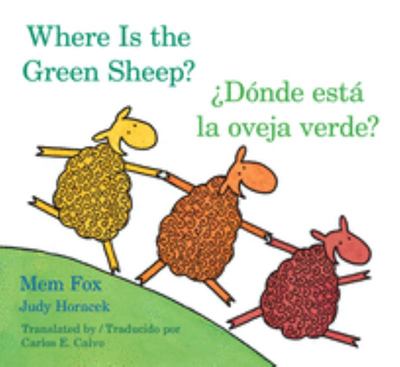 $18.00
NZD
Category: Picture Books: Languages
"Here is the blue sheep.Esta es la oveja azul.""But where is the green sheep?Pero donde esta la oveja verde?" The search for the green sheep is on in this bilingual board book edition of the Australian author Mem Fox and the cartoonist Judy Horacek's delightful read-aloud "Where Is the Green Sheep?" Wee ones will learn concepts such as opposites and colors, but mostly they will cheer when the green sheep is finally discovered at the end. Each line is translated into Spanish directly below for easy comprehension.Awards: ALA Notable Book (2005), Horn Book Fanfare Best Books of 2004, Child Magazine Best Book of the Year, 2004 ...Show more
$20.00
NZD
Category: NZ Picture Books
When the class visits the marae they have lots to learn and lots to do. And they have lots of fun. This poetic story about what to expect when visiting a marae, published earlier this year in English and Te Reo, is now published with Mandarin text as well to mark NZ Chinese Language Week in September. ...Show more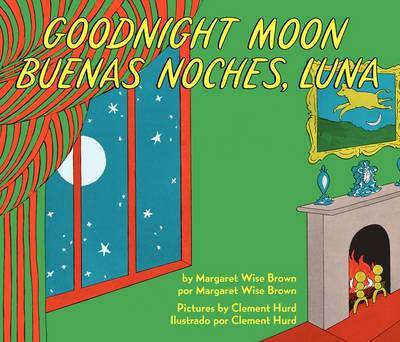 $22.00
NZD
Category: Picture Books: Languages
Margaret Wise Brown's classic children's bedtime story Goodnight Moon, with timeless illustrations by Clement Hurd, has lulled generations of children to sleep. Now, for the first time, this beloved children's book is available as a bilingual Spanish-English board book.El cuento clasico--Buenas noches, Luna--por Margaret Wise Brown, con ilustraciones perdurables de Clement Hurd, ha ayudado que generaciones de ninos consigan el sueno. Ahora, por primera vez, este apreciado libro esta disponible en edicion bilingue: espanol-ingles. ...Show more
$24.00
NZD
Category: Picture Books: Languages | Series: Historias Para Dormir
Maurice Sendak's beloved Where the Wild Things Are, winner of the 1964 Caldecott Medal, is now available in a newly revised Spanish edition. Spanish speakers and listeners will now be able to join Max as he sets sail and becomes king of all Wild Things.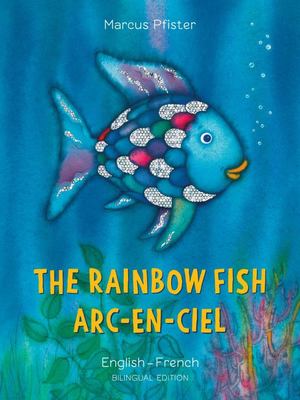 $25.00
NZD
Category: Picture Books: Languages
Nothing is nicer than sharing and giving in this bilingual edition of the beloved classic by Marcus Pfister   NorthSouth Books is proud to partner with bi: libri in a new line of multilingual children's books. Launching with bilingual editions of The Rainbow Fish (hardcover & paperback) in ten lan guages, and continuing with more unique titles that address universal themes, such as friendship, tolerance, and finding courage--bringing great stories and second-language learning fun to children around the world.For over twenty-five years the little fish with the sparkling scales, who learned to conquer his vanity, has enchanted children and grown-ups all over the world.   A great way to introduce a second language to very young children, be they English- or French-speaking.   "Will fascinate preschoolers."--Booklist   "A delightful tale."--Parade     A CHRISTOPHER AWARD WINNER   WINNER OF THE BOLOGNA BOOK FAIR CRITICI IN ERBA PRIZE   AMERICAN BOOKSELLER ABBY AWARD WINNER   AN IRA-CBC CHILDREN'S CHOICE   Meet Marcus Pfister at www.marcuspfister.ch ...Show more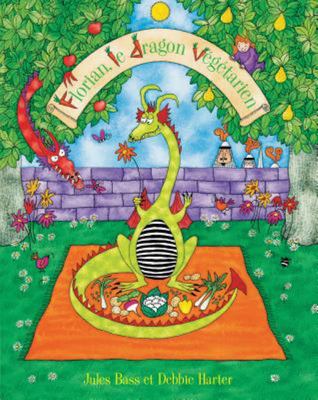 $24.00
NZD
Category: Picture Books: Languages | Reading Level: Children's - Grade 2-3, Age 7-8
Florian is the only dragon in Nogard Forest who prefers gardening to gobbling meat. But when Florian's vegetable-loving ways get him into a sticky situation, will he be able to stay to true to his values? This popular story, now in French, shows young readers the power of having principles and living pe aceably ...Show more

$24.00
NZD
Category: Picture Books: Languages
Learn to count in Swahili while discovering African animals on an exciting safari through the grasslands of Tanzania. Facts about Tanzania, Swahili counting, the Maasai people and a map are included at the end.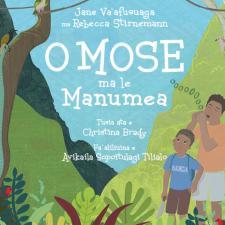 $25.00
NZD
Category: Picture Books: Languages
The Sāmoan edition of Mose and the Manumea.`Ina ua fa`alogo Mose ma lona tauusoga o Niko i le fa`asalalauga i le leitiō e uiga i le manulele fa`asao o le manumea, na fa`aoso loa le lā sa`iligā manumea. Ua ō i le loloto o le togāvao pogisā, o lo o i le isi itūmauga. `Ua maofa tama i  manu ese`ese na lāto u fetaia`i i le vaomatua, `ae fa`amata o le `ā lā mauaina lenei manulele mauagatā?O Mose ma le Manumea is designed to be read independently by 8–10 year olds and to be read aloud to younger readers.It can be enjoyed by families and also used as a valuable interactive conservation resource in classrooms. An educational resource containing facts about the manumea and other endemic species of birds. It raises awareness about the importance of protecting the manumea – the critically endangered national bird of Sāmoa.Royalties from sales of the book will go towards conservation of the manumea initiatives in Sāmoa.Also available in the English edition Mose and the Manumea. ...Show more