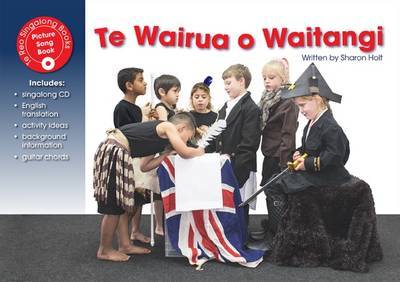 $26.00
NZD
Category: Te Reo Maori Language | Series: Te Reo Singalong | Reading Level: very good
Te Wairua o Waitangi is a full colour picture book with a singalong CD. It is part of the multi-award winning Te Reo Singalong series that makes it easy and fun for teachers, parents and children to use more te reo Maori. No prior knowledge of te reo is needed.
$22.00
NZD
Category: NZ Picture Books | Series: Wonky Donkey | Reading Level: good
"I was walking down the road and I saw . . .A donkey, Hee Haw And he only had three legs He was a wonky donkey." Children will be in fits of laughter with this perfect read-aloud tale of an endearing donkey. By the books final page, readers end up with a spunky, hanky-panky, cranky, stinky, dinky, lanky , honky-tonky, winky wonky, donkey Download the free song at www.scholastic.com/wonkydonkey ...Show more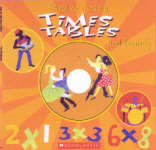 $19.00
NZD
Category: Picture Books with CD
Learning times tables has never been more fun. Learn the two times table to a disco beat...rap your way through the four times table...swing through the ten times table. From rap to calypso, reggae to motown, each number in this unique introduction to the twelve times tables is accompanied by a differen t form of modern music. Paperback book with accompanying CD, and colourful poster inside back cover. Included is a short history of the roots of each music style featured. ...Show more
$22.00
NZD
Category: NZ Picture Books
The Grinny Granny Donkey is the third book from Craig Smith and Katz Cowley, the creative team behind the Scottish Granny internet sensation, The Wonky Donkey! At a time when bringing stories of laughter, hope, kindness and courage to children seems more important than ever, The Grinny Granny Donkey de livers a heartwarming hug and a dose of laugh-out-loud family fun in honour of grannies everywhere. This hee-haw funny story by Craig Smith and beautiful illustrations by Katz Cowley guarantee that The Grinny Granny Donkey will become a new favourite picture book. ...Show more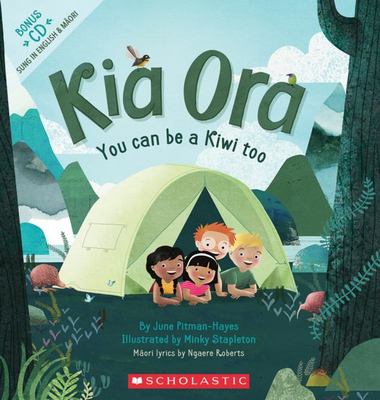 $20.00
NZD
Category: Picture Books with CD
Kia ora! Join hands with us and explore this country we call Aotearoa. Welcome to the shores of New Zealand, where you can be a Kiwi too! From the creator of Tawhirimatea: A Song for Matariki comes a playful new singalong in English and Maori.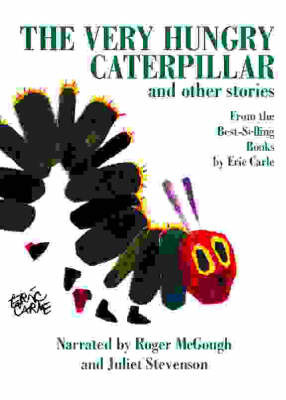 $25.00
NZD
Category: Picture Books with CD | Reading Level: 3-6
Classic picture book available for the first time on CD, narrated by Roger McGough and Juliet Stevenson. Five of Eric Carle's picture book texts collected together on cassette, with music. The stories are: The Very Hungry Caterpillar Papa, Please Get the Moon for Me The Very Quiet Cricket The Mixed Up C hameleon I See a Song ...Show more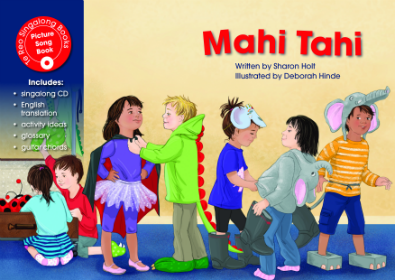 $26.00
NZD
Category: Te Reo Maori Language
A song about children dressing up, playing and interacting together. Te Reo Singalong books can help you and your child to learn te reo Maori the easy way.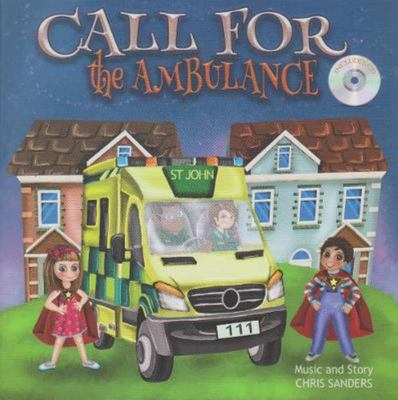 $20.00
NZD
Category: NZ Picture Books
The 'Call For the Ambulance' Book featuring the catchy #1 Hit '111 Ambulance Song' will save lives, by empowering children with the knowledge of how to react in an emergency. Written and sung by #1 Children's Hit Songwriter Chris Sanders, the picture book and song (CD included) has been written for St John New Zealand to support their ASB St John in Schools education programme. As a follow up to the release of the 111 Ambulance Song which went to #1 on iTunes and Google Play and was the highest ever charting kiwi kids song. This will become the go-to book and song for Kindergarten to Primary aged Children and a great tool for parents to help their Children learn the emergency number. It's literally a step-by-step guide for Children about how to call an ambulance should they find themselves in a situation that requires this action to be taken, asking questions such as: Would you know what to do in an emergency? How would you react under pressure? Could you locate the phone in an emergency? Are you confident enough to pick up the phone and dial 111? ...Show more
$22.00
NZD
Category: Picture Books with CD | Series: Willbee the Bumblebee
A catchy song with endearing illustrations that will have you buzzing! And as Willbee flew away, he did not stop, his jersey unravelled from the bottom to the top, and when he realised this, he lost his hum... He was showing the whole garden his bare bum! Well, with no jersey and being late in the day , Willbee was so cold he couldn't fly away. Willbee the bumblebee is so embarrassed when he realises his stripy jumper has caught on a rose thorn and completely unravelled... Includes bonus CD performed by Craig Smith. ...Show more
$22.00
NZD
Category: NZ Picture Books
Wonky Donkey has a daughter with the same rambunctious spirit as her dad. Kids, parents and their loved ones will enjoy the hilarity and cumulative read-aloud fun. This cute little pint-sized donkey has beautiful long eyelashes, loves to listen to music, paints her hooves bright pink, sometimes has to g o pee-pee, loves to play piano, has a very cool spiky haircut . . . and sometimes smells a bit bad (like her Dad!). She's a blinky, funky, pinky . . . you know how it goes . . . dinky donkey! Wonky and Dinky become the perfect duo to get even more young children reading (and hopefully some more grandmothers, too)! ...Show more
$19.00
NZD
Category: NZ Picture Books | Series: Nee Naw
NEE NAW! NEE NAW! I'm a little fire engine. NEE NAW! NEE NAW! I'm happy I'm me. Get your siren going and sing along with a FFFTTT PLOP BANG as Nee Naw, the little fire engine, saves the day.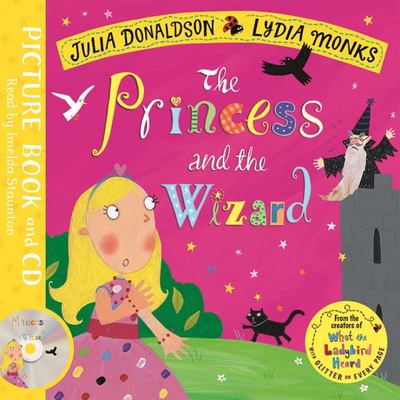 $20.00
NZD
Category: Picture Books with CD
Princess Eliza must find a way to outwit the wicked wizard and escape from him in time for her birthday tea in this magical rhyming story, now with a fresh, redesigned cover and glitter on every page. This paperback edition also contains an audio CD of the story, read by award-winning actress Imelda Sta unton.The princess may try seven times to escape,By changing her colour and changing her shape.But each time Princess Eliza changes - into a blue fish, a yellow chick, a red fox or a black cat - the wicked wizard finds her and gives her another horrible task to complete. Will this plucky princess be able to outwit him and escape back to the palace in time to cut her birthday cake?The Princess and the Wizard is a magical adventure from the stellar picture book partnership of Julia Donaldson and Lydia Monks, creators of What the Ladybird Heard. With brilliant rhyming verse, bright and distinctive illustrations and glitter on every page, this story is perfect for reading together.Enjoy all the stories from Julia Donaldson and Lydia Monks, now with beautiful, redesigned covers: Sharing a Shell, The Rhyming Rabbit, The Singing Mermaid, Sugarlump and the Unicorn, Princess Mirror-Belle and the Dragon Pox, What the Ladybird Heard, What the Ladybird Heard Next, and What the Ladybird Heard on Holiday. ...Show more