$25.00
NZD
Category: Religious Stories
Discover special prayers for all occasions to enjoy with your child with My First Prayers. Share a prayer and inspire love, compassion, and gratitude with this beautiful collection of traditional favourites and contemporary writings for a new generation to enjoy.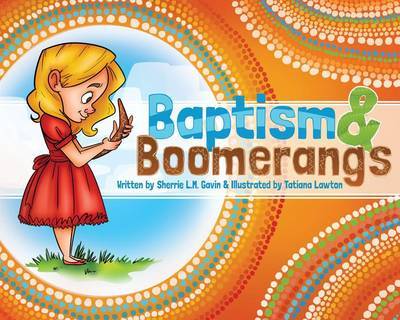 $24.00
NZD
Category: Religious Stories
Amara wants to be with her grandparents when she is baptised, so soon after her eighth birthday she, her parents, and her brother, Jack, go to Sydney, Australia, where Grandad uses a lesson in throwing a boomerang to explain the sacrament of baptism and its effects.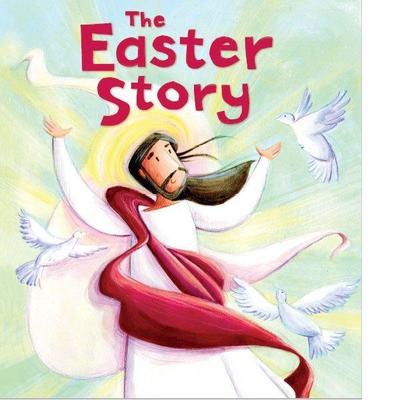 $12.00
NZD
Category: Religious Stories
Why is Easter a special time? Read the story of how Jesus died and what happened next.  The perfect introduction to New Testament stories for young children.  My First Bible Stories combine simple retellings with fabulous illustrations.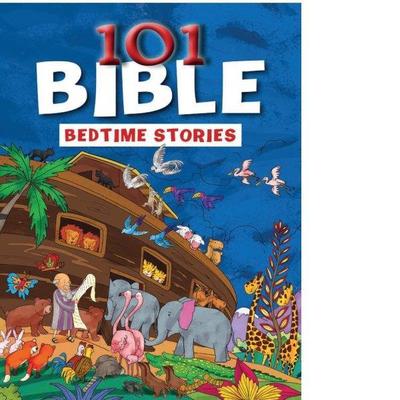 $25.00
NZD
Category: Religious Stories
This wonderful collection of stories from the Bible has been rewritten especially for young children in straightforward and engaging language and is filled with beautiful and imaginative illustrations. Very young children will love looking at the colourful pictures while the book is read aloud, while ot her children will enjoy reading the stories for themselves – a marvellous early introduction to the Bible. ...Show more
$15.00
NZD
Category: Religious Stories
What happens when you disobey God? This lush edition of the classic biblical story captures Jonah's watery world in jewel-toned illustrations by Stoop, who paints her incredible images directly on wood planks, each chosen specifically for its unique character. Perfect for parents and children to share, this book makes a beautiful companion to All Creatures Great and Small (9781402785818) and Noah 's Ark (9781402785498), also illustrated by Stoop. ...Show more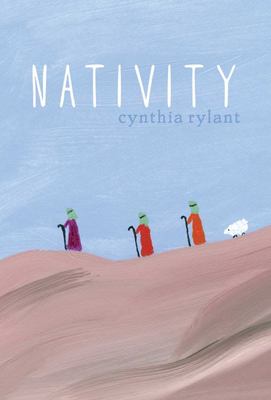 Nativity
by Cynthia Rylant
$31.00
NZD
Category: Religious Stories
In the spirit of her acclaimed Dog Heaven and Cat Heaven, Newbery Medalist Cynthia Rylant illustrates the nativity story in her powerful folk art style.Cynthia Rylant takes the beloved text of the nativity story, as told in the King James Bible, and lovingly illustrates it in her simple but bold style t hat has been called "stunning" by School Library Journal. As she did with the creation story, Rylant has created a sublime take on a classic story that will appeal to readers of all ages. ...Show more
$29.00
NZD
Category: Christmas Books
A heartwarming celebration of Christmas, family and faith by two of Australia's finest picture book creators.  Sarah loves her two grandmas - Grandmother Azar and Grandmother Maria. Grandmother Azar tells Sarah stories from the Holy Koran, while Grandmother Maria tells her stories from the Bible. At Ch ristmas time, Sarah snuggles in each of her grandmothers' laps and listens to two nativities stories about the birth of baby Jesus. They are the same in some ways, and different in others ... but both can be Sarah's favourite.  ...Show more

$12.00
NZD
Category: Religious Stories
• Best loved Bible stories specially retold • Prayers and graces for all times of the day • Colourful, friendly illustrations • Ideal gift for christenings or dedications • Simple short text ideal for sharing/ recital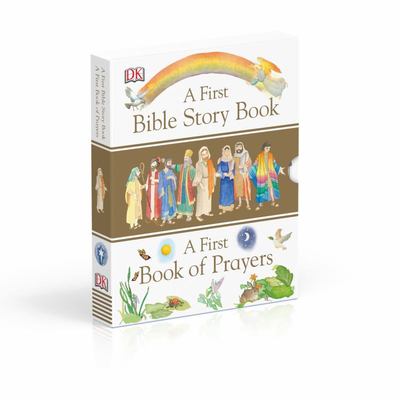 $24.00
NZD
Category: Religious Stories
Two beautifully illustrated books combined in one slipcase to make the perfect gift for a child's christening, First Communion, or birthday. A First Bible Story Book retells 13 specially selected stories from both the Old and New Testaments. Mary Hoffman's lively narratives preserve all the mystery, won der, and excitement of the Bible, from Noah's Ark to The Last Supper. A First Book of Prayers features prayers to suit all occasions and is an inspirational book that the whole family can share and enjoy. Both books feature the charming illustrations of Julie Downing, which bring the best-loved characters and events to life and illustrate key themes. A perfect introduction to the Bible and its stories for young children ages 5 to 7. ...Show more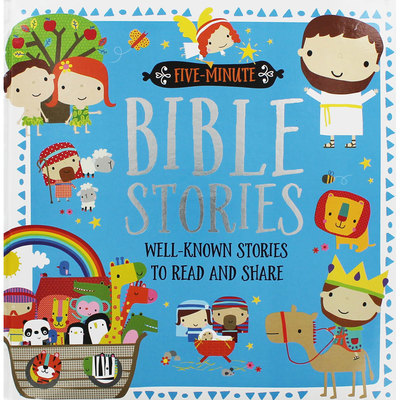 $15.00
NZD
Category: Religious Stories
Well-known stories to read and share! This book of bible stories is great for sharing with your children, great for a bedtime read. This delightfully illustrated collection includes: Old and New Testament stories All Things Bright and Beautiful The Lord's Prayer
$15.00
NZD
Category: Religious Stories
Colorful and whimsical, "Noah's Ark" captures the fun and friendly story of Noah, the animals, and the ark in a lift-and-look foam board book.Your child will enjoy this fun and fascinating retelling of Noah s ark in colorful images and four lift-and-look panels. A perfect quiet book or interactive exper ience for your child." ...Show more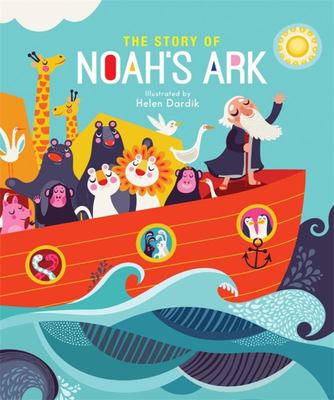 $20.00
NZD
Category: Religious Stories | Reading Level: Children's - Kindergarten, Age 5-6
A long time ago, the people of the world were not treating each other kindly. God was very sad, and so he decided to send a flood to cover the entire world. However, one man, Noah, and his family were very good people, so God told Noah to build a big boat and to gather two of every kind of animal to be kept safe in the boat when the floor arrived. Noah did as God commanded and soon he, his family, and all the animals were drifting in the flood waters. After many weeks of waiting, the flood went away and Noah, his family, and the animals were able to again return to land. God set a rainbow in the sky, promising Noah that he would never again flood the earth. Share this remarkable and classic Bible story with young ones with this delightful new picture book. With stunning art by Helen Dardik, and simplified text for little readers, The Story of Noah's Ark is sure to become a favorite for families. ...Show more