$24.00
NZD
Category: Christmas Books
A very special child has been born ... By the light of a bright star, the shepherds and the three wise kings set off to visit Mary, Joseph and baby Jesus.  Designed especially for little ones, this die-cut board book is the perfect introduction to the story of Christmas.
$25.00
NZD
Category: Religious Stories
Discover special prayers for all occasions to enjoy with your child with My First Prayers. Share a prayer and inspire love, compassion, and gratitude with this beautiful collection of traditional favourites and contemporary writings for a new generation to enjoy.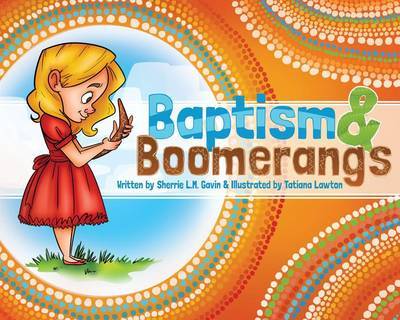 $24.00
NZD
Category: Religious Stories
Amara wants to be with her grandparents when she is baptised, so soon after her eighth birthday she, her parents, and her brother, Jack, go to Sydney, Australia, where Grandad uses a lesson in throwing a boomerang to explain the sacrament of baptism and its effects.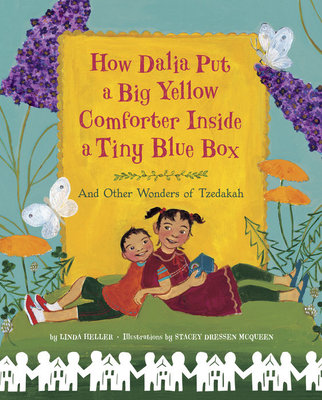 $45.00
NZD
Category: Religious Stories
Is Dalia's little blue box magic—or is the real magic the generosity that helps her fill it? When Dalia learns about tzedakah, the Jewish tradition of charity and caring, she creates a tzedakah box where she can keep the money she's saved to help those in need.  Her little brother Yossi is curious abou t the Hebrew letters painted on the box. "Are those letters magic?" he asks. They must be because Dalia tells him she's putting a big yellow comforter, a butterfly bush, and a banana cream pie inside of it! How ever will she do it? Though there may be joy in receiving, Dalia's story serves as a powerful reminder that the greatest joy of all comes from giving generously to others. ...Show more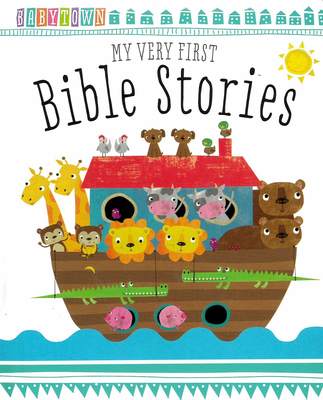 $8.00
NZD
Category: Religious Stories
My Very First Bible Stories tells some of the best-known stories in the Bible in simple, rhyming text for children to follow. The small, padded format is fun for little hands to hold and squeeze - and children will love carrying the book by its bright handle!
$15.00
NZD
Category: Religious Stories
The age-old Bible story of Noah's Ark is charmingly retold for a very young audience in this brand new board book. Follow Noah and his family as they build the ark. Then watch all the animals climb safely aboard, two by two, before the rain sets in. Forty days and nights later, everyone is safe and soun d in new land. Small, board book format, ideal for cosy bedtime reading. Simple, engaging text with plenty of opportunities to join in. Ag Jatkowska's sweet illustrations bring the classic story to life for little ones. ...Show more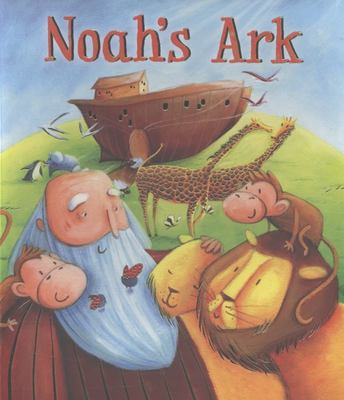 $10.00
NZD
Category: Religious Stories | Series: My First Bible Stories
These beautifully illustrated classic Bible stories are perfect for reading together as well as reading alone. The most popular stories from the Old Testament are retold in easy-to-read language and provide a perfect way to introduce young readers to the Bible.
$15.00
NZD
Category: Religious Stories
Colorful and whimsical, "Noah's Ark" captures the fun and friendly story of Noah, the animals, and the ark in a lift-and-look foam board book.Your child will enjoy this fun and fascinating retelling of Noah s ark in colorful images and four lift-and-look panels. A perfect quiet book or interactive exper ience for your child." ...Show more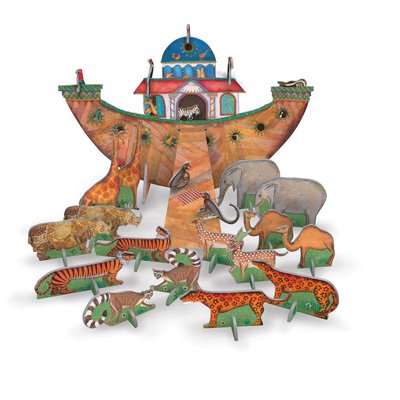 $28.00
NZD
Category: Religious Stories
Construct an amazing Noah's ark with this pop and slot scene. This is a fun activity that will keep children entertained for hours.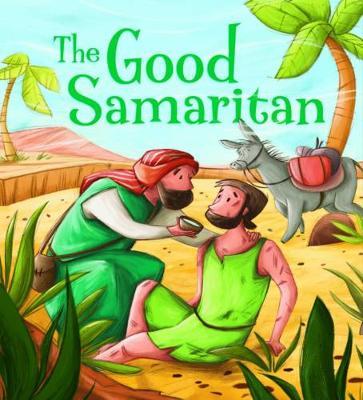 $23.00
NZD
Category: Religious Stories | Series: My First Bible Stories
Who will help the traveller who is left beaten at the roadside? The first passers-by who approach him refuse to help - it's only the Samaritan who shows the man kindness. One of the best-known New Testament parables is retold in a stunning picture book perfect for sharing with young children. Part of a series of six parables, retold simply and clearly, ensuring they are the perfect first introduction for young children to Jesus' much-loved stories. Beautifully illustrated,the meaning oft the story is explained simply and clearly, with next steps at the back of the book to encourage further discussion plus a rhyme for children to join in with! ...Show more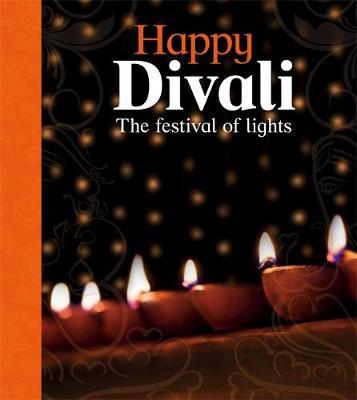 $20.00
NZD
Category: Religious Stories | Series: Let's Celebrate
Divali, the Festival of Lights, is celebrated by Hindus worldwide. Discover the origins and traditions behind the festival, how people around the globe celebrate it and what it means to them.Beautiful photography captures the many ways in which this festival is celebrated, and offers children a visually arresting and diverse introduction to one of the most important religious festivals.Customs and rituals are explained, and children can discover how these vary in different countries and ethnic groups. Ideal for leisure reads, use in the classroom and to support cross-curricular studies for children aged 5-7.Other titles in the series include: Happy Easter, Happy Eid al-Fitr and Happy Holi ...Show more