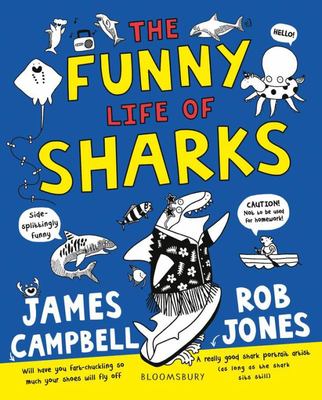 $17.00
NZD
Category: Sealife
Ever wondered why sharks have such a bad reputation? Are they dangerous, human-munching monsters? Or have we got it all wrong? In fact, only SIX people get attacked by sharks every year across the WHOLE WORLD. And how many sharks are eaten by humans every year? ONE HUNDRED MILLION! So maybe sharks are more afraid of us Take a deep dive into the ridiculously funny life of sharks (and some things that have nothing to do with sharks but are still splendidly funny) according to James Campbell, comedian extraordinaire. This face-achingly funny book will also teach you about great white sharks, tiger sharks and hammerhead sharks, just how incredibly old sharks are, and why sharks are SO important for the environment and how to look after them. So, whether you're seriously afraid of sharks or love them so much you want to invite a shark to your next birthday party, this HILARIOUS book is for you. Prepare to roll around the floor laughing with the snot-inducingly brilliant The Funny Life of Sharks, with face-achingly funny illustrations from Rob Jones. ...Show more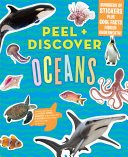 $22.00
NZD
Category: Colouring & Sticker Books
Introducing an exciting new addition to the series that makes learning stick! In Oceans, meet an amazing diversity of species, from the shorebirds that patrol the beaches to the anglerfish and other bizarre creatures that lurk in the depths. And did you know that scientists believe the ocean may be hom e to as many as two million types of animals unknown to humans? Includes six sticker pages with tons of colourful stickers. Peel them off to discover the fascinating fun facts underneath! The stickers can then be used to decorate and personalise the twenty activity pages. When all of its stickers have been removed, each sticker page transforms into a beautifully designed full-colour fact sheet. ...Show more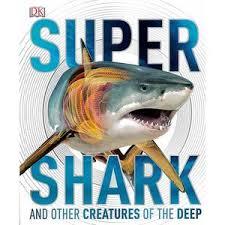 $30.00
NZD
Category: Sealife
Super Shark Encyclopedia uncovers the secrets of the oceans by exploring a remarkable array of 80 sharks and other sea creatures - from Barrel Shrimp to Blue Sharks Starfish to Bat Fish and Hammerhead Sharks to Sandtiger Sharks plus surfing penguins deep-sea monsters rays eels and more. Packed with jaw- dropping facts about animal behavior and anatomy new x-ray artworks utilize cross-sections and strip layers away to show key anatomical features in detail. It showcases record-breaking animals such as the deadliest predators and the most venomous creatures and explains how and why their bodies work the way they do. With its combination of spectacular photography and clear yet authoritative text Super Shark Encyclopedia is the ultimate visual guide to the oceans most incredible stories. ...Show more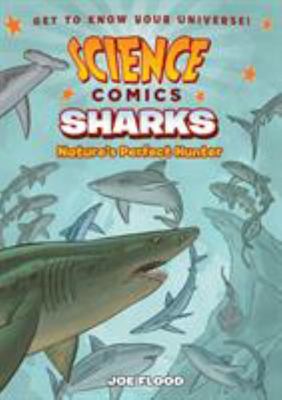 $23.00
NZD
Category: General Graphic Books | Series: Science Comics
Every volume of Science Comics is a complete introduction to a particular topic--dinosaurs, coral reefs, the solar system, volcanoes, bats, flying machines, and more. These gorgeously illustrated graphic novels offer wildly entertaining views of their subjects. Whether you're a fourth grader doing a nat ural science unit at school or a thirty-year-old with a secret passion for airplanes, these books are for you! This volume: In Sharks, we explore one of the most unfairly villainized and Hollywood-famous underwater predators. With their 400-million year history, their vital role in maintaining the ecosystem, their incredible specialized adaptations, and their various unique species, there is a lot more to sharks than just their ferocious jaws. ...Show more
$33.00
NZD
Category: Sealife
If you are silly about squid or just daft for amazing animals of the deep, dive in for a fact-packed illustrated journey into the ocean. If you are silly about squid or just daft for amazing animals of the deep, dive in for a fact-packed illustrated journey into the ocean. Did you know that an octopus h as three hearts and a doughnut-shaped brain? You'll discover that these incredible creatures are super-smart and have great survival skills.From the truly terrifying giant Pacific octopus to the inventive common octopus, find out where members of this eight-armed family live, what they eat and how we can protect them. ...Show more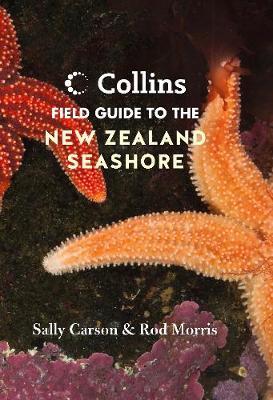 $45.00
NZD
Category: Sealife
Fully revised and updated, this is the ultimate guide to the New Zealand seashore. The essential guide to New Zealand's inter-tidal wilderness - for every bach, glovebox and home library. New Zealand has over 14,000 kilometres of coastline, the 10th longest length of coast in the world. From sheltered s andy beaches, rugged cliff-lined fiords, the geography of New Zealand's coastline is as diverse as it is spectacular. The Collins Field Guide to the New Zealand Seashoreis packed with information on endemic and introduced species, including anemones, sea stars, crabs, barnacles, paua, mussels, clams, oysters - this is New Zealand's most comprehensive and up to date guide to our unique and fascinating seashore. ...Show more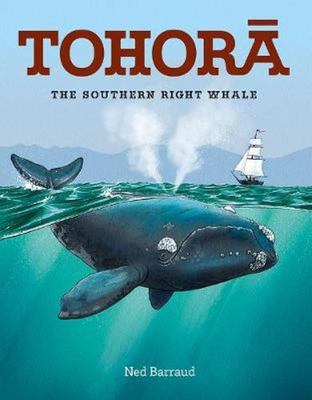 $20.00
NZD
Category: NZ Non Fiction
Once, the mighty tohora, or southern right whale, was a common sight in winter off the coast of Aotearoa. But it proved to be an easy target for the 19th-century whalers, and was soon driven to the edge of extinction. In the 20th century, however, it became a protected species, and once commercial whali ng was virtually stopped, the southern right whale made a comeback. Ned Barraud recounts this moving story in this beautifully illustrated book, a heartening and optimistic tale for every New Zealand child. ...Show more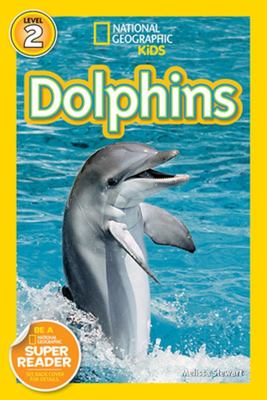 $10.00
NZD
Category: Sealife | Series: National Geographic Readers Level 2 | Reading Level: 5-7
An easy-to-read book for curious kids with interesting facts stories about fascinating dolphins. With colour illustrations, and comprehension questions at the back of the book.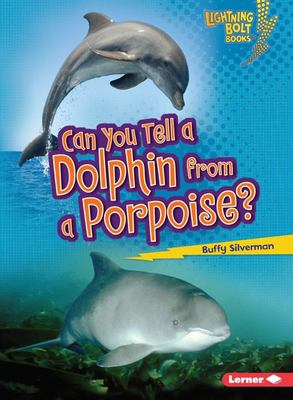 $18.00
NZD
Category: Sealife | Series: Animal Look-Alikes
How can you tell apart a dolphin and a porpoise? Do you know which is usually larger? Or which has cone-shaped teeth and which has flat teeth? Or which has a curved or hooked top fin? Find out these answers and more to become an expert on the differences between these smart swimmers.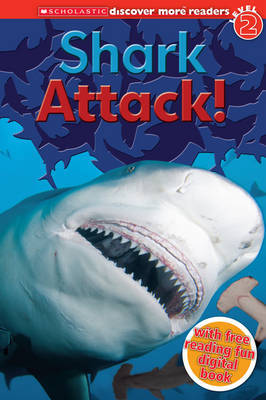 $13.00
NZD
Category: Sealife | Series: Discover More Readers Level 1 | Reading Level: From 5 To 7
Discover More Readers: Shark Attack! is a Level 2 Reader (ages 5-7) packed with key facts, maps, charts, photographs and challenging vocabulary to explain it all. Readers can discover all about shark anatomy, behaviour and conservation efforts - developing readers can learn all about the coolest fish in the sea. Comes with free digital book featuring extra content, games and activities, plus audio and video enhancements. ...Show more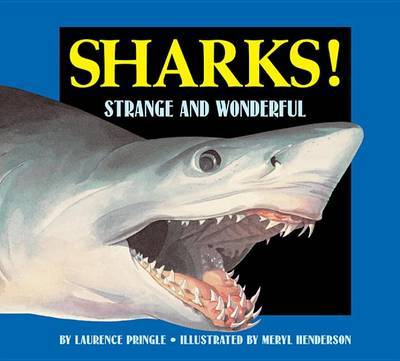 $19.00
NZD
Category: Sealife
From the tiny cookiecutter to the great white, the world's oceans are home to hundreds of species of sharks. This book details the length, eating habits and the environment of the many species.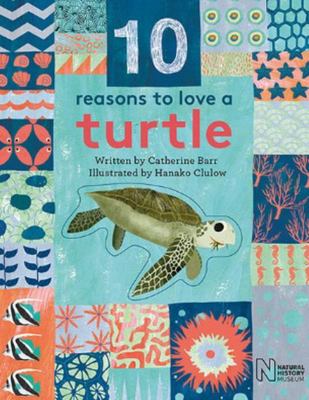 $22.00
NZD
Category: Sealife | Series: 10 Reasons to Love A...
Turtles are amazing creatures They go on incredible journeys, have beautiful shells, can hold their breath for hours and even cry salty tears. You can show you love them by not dropping litter on the beach and NEVER buying anything made of tortoiseshell. Discover ten reasons why turtles are amazing and five ways you can show they love them in this gorgeous picture book written by non-fiction expert Catherine Barr - a must for any young animal enthusiast and a fantastic introduction to environmental issues. ...Show more