Things to spot & picture puzzles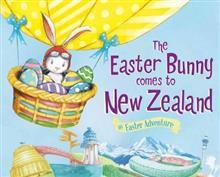 $17.00
NZD
Category: NZ Picture Books
Enjoy this bright and bold picture book as you follow the Easter Bunny as he hides eggs all over New Zealand, with a final stop at your house! Can you find the eggs hidden throughtout this book? (ages 2-6)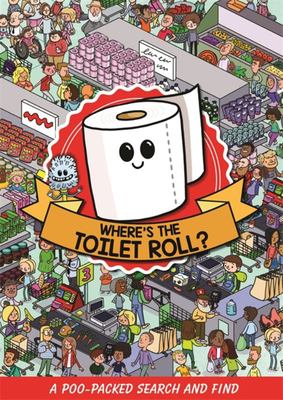 $20.00
NZD
Category: Search & Find
Timmy Toilet Roll has challenged his gang of poo friends to the ultimate game of hide and seek. Together they'll play at the supermarket, under the sea and at a music festival. Can you find the friends hiding on every page? There are tons of extra things to spot in each scene, too! Search and find tit les have rocketed in popularity in recent years with bestselling titles such as Where's the Unicorn? and Where's the Wookiee? Our titles focus on popular themes among children with beautiful, full colour illustrations. ...Show more
$18.00
NZD
Category: Search & Find | Series: Search and Find Activity
Follow the further adventures of a colourful blessing of globetrotting unicorns. As well as showing the unicorns in locations around the world, this new title includes scenes that show the era of their earliest sightings, at Delphi in Ancient Greece, and even looks forward to the future of unicorn kind in Metropolis X300 in the year 3469. There are 17 intricately illustrated scenes to search, and seven sensational unicorns to spot in every scene. ...Show more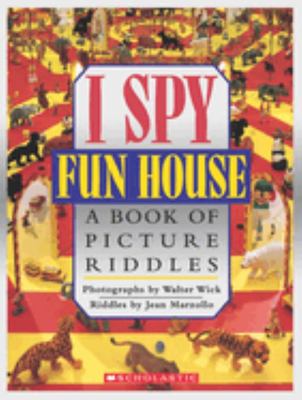 $33.00
NZD
Category: Search & Find | Series: I Spy
Rhyming verses ask readers to find hidden objects in the phohotographs.
$15.00
NZD
Category: Search & Find
Dive into the Marvel universe for an exciting search-andfind mission with all your favourite characters!

$26.00
NZD
Category: Board & Cloth Books
Richard Scarry's Busytown is a lovely place, with so much to see and do. Now children ages two to five can join the fun with this sturdy Busytown Seek and Find board book! Kids can search the busy full-color pages for their favorite characters and tons of hidden objects! A great way to introduce childre n to Richard Scarry's Busytown. ...Show more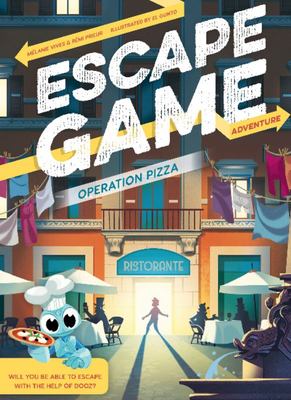 $22.00
NZD
Category: Search & Find | Series: Escape Game Adventure
Your mission: Find the dish poisoned by the rival in his restaurant and replace it with an identical dish, then escape before my time-travel portal is closed. With the help of Dooz, your faithful robot, you have been teleported to the year 1889. In Naples, Italy, the creator of margherita pizza is about to be poisoned by a jealous rival . . . In a few moments, it will be too late! Choose to solve this challenge on your own or with a friend! Either way, let's go! ...Show more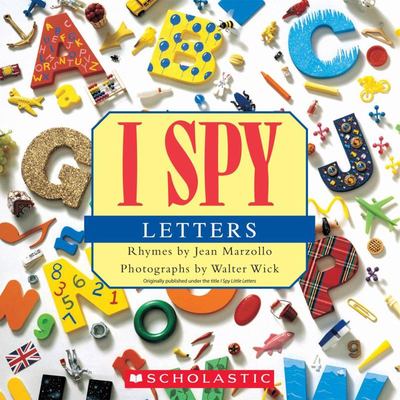 $15.00
NZD
Category: Search & Find | Series: I Spy
An I Spy 8x8 at $3.99! I SPY LETTERS is based on the bestselling I SPY LITTLE LETTERS. Toddlers and preschoolers can search photos from the original I Spy series for letters to help them learn the alphabet. Simple picture clues and rhyming riddles guide the youngest readers through 14 interactive, fun-f illed spreads. ...Show more
$20.00
NZD
Category: Search & Find | Series: Where's Wally?
Wally has moved - he's in a new place in every scene. So, if you thought you'd found him, you'd better think again You'll need to look again for Woof, Wenda, Wizard Whitebeard and Odlaw, too.
$20.00
NZD
Category: Search & Find | Series: Where's Wally?
The name of the game is Where's Wally? But finding Wally is the least of the challenges in this new Wally adventure. There are keys and scrolls to find, puzzles to solve and a host of characters to spot, including Woof, Wenda, Odlaw, and more.
$13.00
NZD
Category: Search & Find | Series: Look and Find
Each page in this vibrantly illustrated book is teeming with dinosaurs and other prehistoric creatures to look for, count and compare. Children will enjoy exploring the entertaining pictures, from Pterosaur twins to tambourines, while simple spotting activities encourage the development of reading, coun ting and observation skills. Convenient size to pop in a bag to keep children entertained and occupied on the go. Delightful details provide endless spot-and-talk-about opportunities for dinosaur fans. An activity book children will want to share with friends and family, again and again. ...Show more
$17.00
NZD
Category: Search & Find
A group of poos has been flushed away and embarks on an epic, fun-filled adventure round the world! Search for six very special poos in every scene. From a trip to the aquarium and a day at the theme park, to a rainforest trek and a roller disco, there's so much to spot and find!