$19.00
NZD
Category: Senior Fiction | Series: Alex Rider | Reading Level: Children's - Grade 4-6, Age 9-11
Teen superspy Alex Rider faces a pop star bent on world destruction and a lethal group of assassins in graphic novel adaptations of two of his thrilling adventures.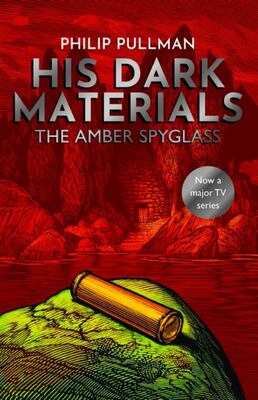 $22.00
NZD
Category: Senior Fiction | Series: His Dark Materials
The third volume in Philip Pullman's incredible HIS DARK MATERIALS trilogy. First published in 2000, and acclaimed as a modern masterpiece, it won the UK's top awards for children's literature. "We're going to the land of the dead and we're going to come back." Will and Lyra, whose fates are bound toge ther by powers beyond their own worlds, have been violently separated. But they must find each other, for ahead of them lies the greatest war that has ever beenand a journey to a dark place from which no one has ever returned. ...Show more
$20.00
NZD
Category: Senior Fiction | Series: Cherub | Reading Level: 11-14
The eighth title in the number one bestselling CHERUB series James is heading into the lethal world of gang warfare ... The British underworld is controlled by gangs. When two of them start a turf war, violence explodes on to the streets. The police need information fast, and James Adams has the contact s to infiltrate the most dangerous gang of all. He works for CHERUB. Cherubs are trained professionals, aged between ten and seventeen. They exist because criminals never suspect that kids are spying on them. For official purposes, these children do not exist. ...Show more
$20.00
NZD
Category: Senior Fiction | Series: Cherub | Reading Level: From 11 to 99
The bestselling CHERUB series takes its huge appeal into graphic novel format. James hits rock bottom before he's offered a new start in an intriguing organisation ... A terrorist doesn't let strangers in her flat because they might be undercover police or intelligence agents, but her children bring th eir mates home and they run all over the place. The terrorist doesn't know that one of these kids has bugged every room in her house, made copies of all her computer files and stolen her address book. The kid works for CHERUB. CHERUB agents are aged between ten and seventeen. They live in the real world, slipping under adult radar and getting information that sends criminals and terrorists to jail. For official purposes, these children do not exist. Praise for the CHERUB series: 'Punchy, exciting, glamorous and, what's more, you'll completely wish it was true' - Sunday Express 'Crackling tension and high-octane drama' - Daily Mail 'A really good book that you could re-read over and over again' - Guardian 'Pacy writing, punchy dialogue and a gripping plot, it's got it all' - Daily Express 'Fast-moving action ... and cool gadgets!' - The Times Visit cherubcampus.com - the essential internet destination, packed with exclusive content and with in-depth biographies of CHERUB characters, out-takes and bonus stories. ...Show more
$19.00
NZD
Category: Senior Fiction | Series: Moonlight Dreamers
Tell It to the Moon continues the story of Moonlight Dreamers Amber, Maali, Sky and Rose, who are not like everyone else and don't want to be: becoming friends gives them the courage to be themselves. After failing to find her surrogate mother, Amber is left unsure of who she is and what she wants to do ; Maali's spiritual faith is tested when her father becomes ill; Sky, previously home-schooled, struggles to adapt to the pressures of the school system; and after having found the courage to come out, Rose begins to pursue her dream of becoming a patissier. Once again the four girls band together to help one another overcome their individual challenges and fulfill their dreams in this fabulous and heart-warming celebration of friendship. ...Show more
$21.00
NZD
Category: Senior Fiction
Thirteen-year-old Clem deals with fitting in and falling out in this authentic story of friendship, from a beloved middle-grade author.Clem Timmins can't wait to see her best friends after being apart all summer holidays. But when they get back together, things have changed. Bridge is boy-crazy and acti ng like a different person. Ellie is wearing a bra and having a real-life romance. Clem feels left behind. When she makes friends with Tom, suddenly everyone's gossiping about whether they're going to be a couple. Clem's got no interest in having a boyfriend. Or does she?At school camp, Bridge crosses the line and Clem has to ask herself - can she keep growing up with her friends when they're growing apart? This story of fitting in and falling out perfectly captures how it feels to balance on the edge of who you are and who you want to be. ...Show more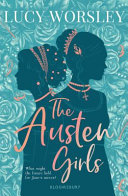 $18.00
NZD
Category: Senior Fiction
Would she ever find a real-life husband? Would she even find a partner to dance with at tonight's ball? She just didn't know. Anna Austen has always been told she must marry rich. Her future depends upon it. While her dear cousin Fanny has a little more choice, she too is under pressure to find a suitor . But how can either girl know what she wants? Is finding love even an option? The only person who seems to have answers is their Aunt Jane. She has never married. In fact, she's perfectly happy, so surely being single can't be such a bad thing? The time will come for each of the Austen girls to become the heroines of their own stories. Will they follow in Jane's footsteps? In this witty, sparkling novel of choices, popular historian LUCY WORSLEY brings alive the delightful life of Jane Austen as you've never seen it before. ...Show more
$21.00
NZD
Category: Senior Fiction | Series: The Book of Dust
Malcolm Polstead's Oxford life has been one of routine, ordinary even. He is happiest playing with his daemon, Asta, in their canoe, La Belle Sauvage. But now as the rain builds, the world around Malcolm and Asta is, it seems, set to become increasingly far from ordinary. Finding himself linked to a bab y by the name of Lyra Belacqua, Malcolm is forced to undertake the challenge of his life and to make a dangerous journey that will change him and Lyra forever . . . ...Show more
$20.00
NZD
Category: Senior Fiction | Series: Vega Jane
Full of magic, danger and mystery, Vega Jane and the Secrets of Sorcery (previously published as The Finisher) is the first title in the thrilling fantasy adventure series for children of 10+ by bestselling master storyteller David Baldacci. Vega Jane is fourteen when she is secretly given a map that r eveals a mysterious world and dangerous creatures beyond the walls of Wormwood, a place no one has ever left - or wanted to. Until now. The map makes her question everything she has ever been told about the place she calls home. Her friend Delph and her dog, Harry Two, are the only ones Vega trusts. Trapped by secrets and lies, they want freedom and truth. But she will have to fight for freedom. And the truth may cost Vega her life. ...Show more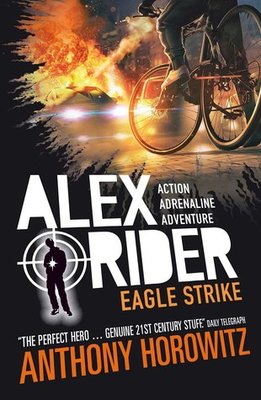 $19.00
NZD
Category: Senior Fiction | Series: Alex Rider
Alex is in the South of France, hoping to sever his links with MI6. But when a sudden attack by assassin Yassen Gregorovich on his hosts plunges Alex back into a world of violence, he soon uncovers a plan called Eagle Strike – a discovery more terrible than anything he could have imagined.
$17.00
NZD
Category: Senior Fiction | Series: Special Forces Cadets
Tough enough? Smart enough? Max Johnson will require all his skills just to stay alive as a Special Forces Cadet ...A top-secret government programme needs a crack team of undercover military operators. They must have awesome levels of determination, endurance and fitness. They must be able to think on their feet. The recruits undergo the most rigorous and testing selection process the modern military can devise. And in order to operate in circumstances where adult forces would be compromised, the recruits must be under sixteen. Only a few are tough enough and smart enough to make it ... And once out in the field, they will require all their skills just to stay alive. Which is what happens when Max, Abby, Lukas, Jack and Sami are sent into an armed siege in an inner-city school ... ...Show more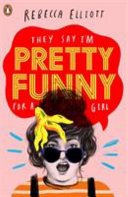 $21.00
NZD
Category: Senior Fiction
Does anyone ever really want to 'fall' in love? Knowing me I'll just trip over it and graze my knee on the gravel of humiliation.Haylah Swinton is fairly confident she's brilliant at being a girl. She's an ace best friend, a loving daughter, and an INCREDIBLY patient sister to her four-year-old total nu tter of a brother, Noah. But she has a secret. She wants to be a stand-up comedian, but she's pretty sure girls like her - big girls, girls who don't get all the boys, girls who a lot of people don't see - don't belong on stage. That hasn't stopped her dreaming though, and when the seemingly perfect opportunity to write routines for older, cooler, impossibly funny Leo arises... well, what's a girl to do? But is Leo quite an interested in helping Haylah as he says he is? Will Haylah ever find the courage to step into the spotlight herself? And when oh when will people stop telling her she's 'funny for a girl'? ...Show more