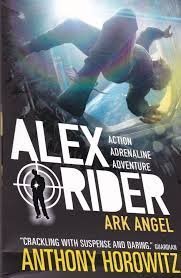 $19.00
NZD
Category: Senior Fiction
The sniper's bullet nearly killed him. But Alex Rider managed to survive . . . just in time for more trouble to come his way. When kidnappers attempt to snatch a fellow patient from the exclusive hospital where Alex is recovering, he knows he has to stop him. But the boy he saves is no ordinary patient: He is the son of Nikolai Drevin, one of the richest men in the world. The eccentric billionaire has been targeted by Force Three, a group of eco-terrorists who claim his project Ark Angel—the first luxury hotel in outer space—is a danger to the environment. Soon Alex discovers that Force Three will stop at nothing to destroy Ark Angel, even if it means sending four hundred tons of molten glass and steel hurtling down to Earth and killing millions . . . unless Alex can stop them.  ...Show more
$20.00
NZD
Category: Sport Fiction | Series: Rugby Spirit
School's rugby star Eoin Madden has never been busier - he's captain of the Junior Cup team, he's training with Leinster and hoping to be chosen for the Ireland team for the first-ever Under 16 World Cup. But it's not all fun and games, as Eoin also has to deal with grumpy friends, teachers piling on th e homework - AND a ghost on a mission that goes back to the very origins of the game of rugby. But what does the restless spirit need, and can Eoin help him?Books, crooks and rucks - it's all to play for this term! ...Show more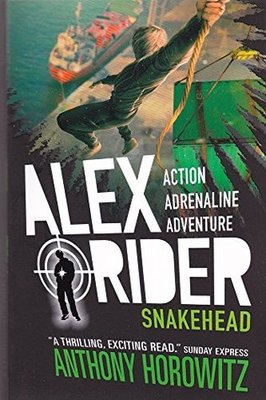 $19.00
NZD
Category: Senior Fiction | Series: Alex Rider
No sooner has Alex splashed down off the coast of Australia than he finds himself sucked into another adventure. This time he's working for ASIS - the Australian Secret Service - and his target is the criminal underworld of South-East Asia: the ruthless world of the Snakehead.
$17.00
NZD
Category: Senior Fiction | Series: Bookshop Girl
Bennett's Bookshop has always been a haven for sixteen-year-old Paige Turner. It's a place where she can escape from her sleepy hometown, hang out with her best friend, Holly, and also earn some money. But, like so many bookshops, Bennett's has become a 'casualty of the high street' - it's strapped for cash and going to be torn down. Paige is determined to save it but mobilising a small town like Greysworth is no mean feat. Time is ticking - but that's not the only problem Paige has. How is she going to fend off the attractions of beautiful fellow artist, Blaine? And, more importantly, will his anarchist ways make or break her bookshop campaign? ...Show more
$22.00
NZD
Category: Senior Fiction
A wonderfully unique story of family, identity and language, set as the Saxons invade Britain in the 5th Century. It is the year 454AD. The Roman Empire has withdrawn from Britain, throwing it into the chaos of the Dark Ages. Mai has been kept safe by her father and her sister, Haf. But when Saxon warr iors arrive at their farm, the family is forced to flee to the hills where British warlords lie in wait. Can Mai survive in a dangerous world where speaking her mother tongue might be deadly, and where even the people she loves the most can't be trusted? ...Show more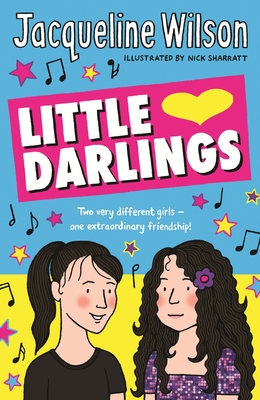 $20.00
NZD
Category: Senior Fiction
Sunset lives a life of luxury with her beautiful ex-model mum, her world-famous ex-rocker dad and two little celeb siblings. But life on the red carpet is no compensation for rowing parents, constant nagging, intensive media scrutiny and no real friends. Destiny, on the other hand, is an only child livi ng on a rundown estate with a sickly but devoted mum who constantly tells her that she's really the daughter of a famous former rock star... When the two girls meet in unlikely circumstances, they are surprised to find in each other something they've been missing all their lives... ...Show more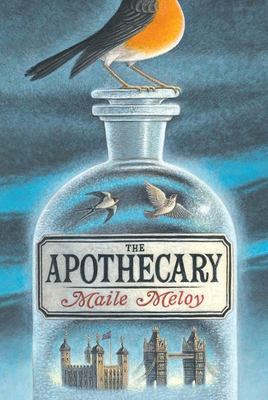 $26.00
NZD
Category: Senior Fiction | Series: Apothecary | Reading Level: 10+
It's 1952 and the Scott family has moved unexpectedly from Los Angeles to London. Janie feels uncomfortable in her strange new school, until the local apothecary promises her a remedy for homesickness. But the real cure is meeting the apothecary's son Benjamin, a curiously defiant boy who dreams of beco ming a spy. Benjamin's father is no ordinary apothecary, and when he's kidnapped, Benjamin and Janie find themselves entrusted with his sacred book, the Pharmacopoeia. And it seems that Russian spies are intent on getting their hands on it. What secrets does the book contain? Who is the Chinese chemist Jin Lo? And can they trust a skinny pickpocket called Pip to help them? Discovering transformative elixirs they never imagined could exist, Janie and Benjamin embark on a dangerous quest to save the apothecary and prevent an impending nuclear disaster. The Apothecary sparkles with life and possibility. ...Show more
$17.00
NZD
Category: Senior Fiction | Series: Geek Girl
"My name is Harriet Manners, and I'll always be a geek."It's the hilarious third book in the bestselling award-winning GEEK GIRL series! Now in paperback.Harriet Manners knows more facts than most.She knows that New York is the most populous city in the United States.She knows that its official motto is 'Ever Upward'.She knows that one in thirty-eight people living in the US lives there.But she knows nothing whatsoever about modelling in the Big Apple and how her family will cope with life stateside. Or 'becoming a brand' as the models in New York say. And even more importantly, what to do when the big romantic gestures aren't coming your way from your boyfriend...Does geek girl go too far this time?The laugh out loud follow-up to award-winning debut GEEK GIRL and MODEL MISFIT will have you in stitches! ...Show more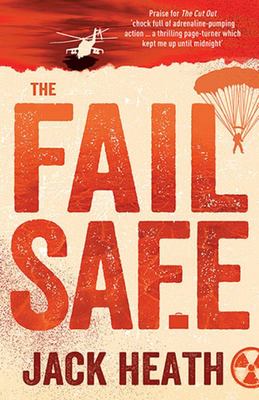 $19.00
NZD
Category: Senior Fiction | Series: Fero
Fourteen year old Fero doesn't know who to trust - the country that turned him into a boy soldier or the one that turned him into a spy - in this chase to stop a nuclear war. An action thriller suitable for readers of Cherub or The Last Thirteen.
$19.00
NZD
Category: Senior Fiction | Reading Level: 8+
Ever since MI6 recognized his potential, Alex Rider has constantly been thrust into the line of danger. From a routine visit to the dentist that turns into a chase through the streets of London, to a school trip with a deadly twist, no day has ever been ordinary for the teenage super-spy. This collectio n of seven thrilling adventures features familiar and new assailants from the best-loved world of Alex Rider, and also includes three, brand new and action-packed adventures. ...Show more
$20.00
NZD
Category: Senior Fiction | Series: Parvana | Reading Level: From 10 To 13
There are many types of battle in Afghanistan. Imagine living in a country where women and girls are not allowed to leave the house without a man. Imagine having to wear clothes that cover every part of your body, including your face, whenever you go out. This is the life of Parvana, a young girl growi ng up in Afghanistan under the control of an extreme religious military group. When soldiers burst into her home and drag her father off to prison, Parvana is forced to take responsibility for her whole family, dressing as a boy to make a living in the marketplace of Kabul, risking her life in the dangerous and volatile city. By turns exciting and touching, Parvana is a story of courage in the face of overwhelming fear and repression. ...Show more
$23.00
NZD
Category: Senior Fiction | Series: Gone
MICHAEL GRANT'S ACTION-PACKED AND MUCH ANTICIPATED NEW BOOK, SET IN THE AFTERMATH OF THE BESTSELLING GONE SERIES. When the dome came down, they thought it was the end of the troubles. Truth is, it was just the beginning. Shade Darby witnessed events that day, with devastating consequences, and vowed n ever to feel that powerless again. Now, four years later, she gets her hands on a part of the meteor that began it all - and that's when she changes. Trouble is, Shade's not the only one mutating, and the authorities cannot allow these superpowers to go unchecked . . .   First of an explosive three-book young adult series. Once again Michael Grant creates a compelling young cast of new characters for readers to love, hate and debate, as well as a host of unimaginable creatures. This happily stands alone from the GONE series, while also featuring some fan-pleasing appearances from previous FAYZ inhabitants. Michael Grant lives in San Francisco with his wife, Katherine Applegate, and has written over 150 books - with Katherine, as himself, under pseudonyms and as a ghostwriter. He is best know for the international multi-million-selling young adult six-book GONE series: GONE, HUNGER, LIES, PLAGUE, FEAR and LIGHT.  ...Show more