Picture books with an edge
$29.00
NZD
Category: Sophisticated Picture Books
Extraordinary imagery and rich language spark the reader's imagination as they enter the creative world of a young girl. From award-winning author Meg McKinlay and celebrated artist Matt Ottley comes a moving and visually stunning picture book that celebrates the transformative power of the creative pro cess from inception through recognition to celebration and releasing into the world. We shadow the protagonist as she contemplates the blue print of an idea, collects the things that inspire from the natural world to shape a bird. And breathes life into it before letting it fly free. It shows how small things, combined with a little imagination and a steady heart, can transform into works of magic.   ...Show more
$28.00
NZD
Category: Sophisticated Picture Books
Master storyteller Michael Morpurgo has adapted his much-loved novel, War Horse, for a picture book audience. This powerful book for younger readers tells the enduring story of a friendship between a boy and his horse and is a gateway to help children understand the history and deadly chaos of the Firs t World War. As we move beyond centenary commemorations and continue to strive for peace across the world, War Horse remains an important book for generations to come. Praise for War Horse:  War Horse is a story of universal suffering for a universal audience by a writer who 'has the happy knack of speaking to both child and adult readers' - The Guardian ...Show more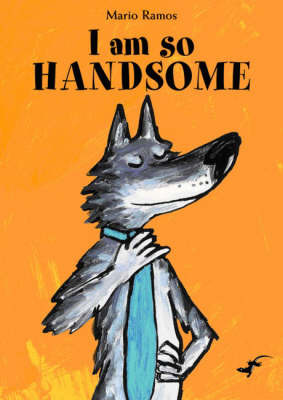 $18.00
NZD
Category: Sophisticated Picture Books
In I Am So Handsome the incorrigible wolf saunters through the forest asking everyone he meets including Little Red Riding Hood and The Three Little Pigs: "Tell me, who is the most handsome of all?" He gets his comeuppance most unexpectedly and satisfactorily.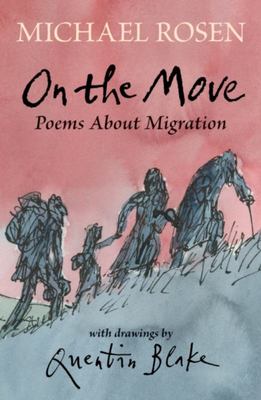 $28.00
NZD
Category: Sophisticated Picture Books
Former Children's Laureates Michael Rosen and Sir Quentin Blake join forces for a personal and uniquely affecting collection of poems about migration. "What you leave behind Won't leave your mind. But home is where you find it. Home is where you find it." Michael Rosen and Sir Quentin Blake join forces for a landmark new collection, focusing on migration and displacement. Michael's poems are divided into four: in the first series, he draws on his childhood as part of a first-generation Polish family living in London; in the second, on his perception of the War as a young boy; in the third, on his "missing" relatives and the Holocaust; and in the fourth, and final, on global experiences of migration. By turns charming, shocking and heart-breaking, this is an anthology with a story to tell and a powerful point to make: "You can only do something now." ...Show more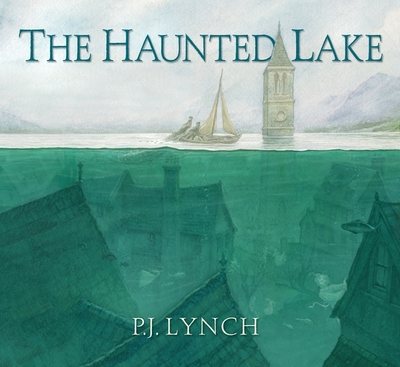 $33.00
NZD
Category: Sophisticated Picture Books
A ghostly love story set in a spooky, underwater world from the highly acclaimed author and illustrator P.J. Lynch. Jacob's father was a farmer, but after their river is dammed and their town is flooded, Jacob takes to fishing the new lake over the town. A village girl falls in love with him, and he wi th her. A year before they're to be married, Jacob disappears into the lake, lured underwater by the ghosts who inhabit the sunken village. For fifteen years, his fiancee fishes the lake and searches for her love while Jacob lives, unaging, with the ghosts. It's only when Lilith, leader of the ghosts, wants to marry Jacob, that he remembers his love for the girl above the lake and can break free to the surface, where his fiancee is able to rescue him – and, at last, to marry her love. ...Show more
$24.00
NZD
Category: Sophisticated Picture Books
Welcome to the Island of Struay, home of one of the best-loved characters in children's books and as seen on TV - Katie Morag McColl! Grannie Island doesn't think much of Granma Mainland's fancy ways, but when a prize sheep gets stuck in Boggy Loch on Show Day, it's up to the ever-resourceful Katie Mor ag to save the day - with a little help from her two grandmothers... ...Show more
$23.00
NZD
Category: Biography & Autobiography | Series: Little People, Big Dreams | Reading Level: Children's - Grade 1-2, Age 6-7
In this international bestseller from the critically acclaimed Little People, BIG DREAMS series, discover the life of Frida Kahlo, the world-renowned painter. When Frida was a teenager, a terrible road accident changed her life forever. Unable to walk, she began painting from her bed. Her self-portraits , which show her pain and grief, but also her passion for life and instinct for survival, have made her one of the most famous artists of the twentieth century. This moving book features stylish and quirky illustrations and extra facts at the back, including a biographical timeline with historical photos and a detailed profile of the artists's life.Little People, BIG DREAMS is a best-selling series of books and educational games that explore the lives of outstanding people, from designers and artists to scientists and activists. All of them achieved incredible things, yet each began life as a child with a dream. This empowering series offers inspiring messages to children of all ages, in a range of formats. The board books are told in simple sentences, perfect for reading aloud to babies and toddlers. The hardcover versions present expanded stories for beginning readers. Paper dolls, learning cards, matching games, and other fun learning tools provide even more ways to make the lives of these role models accessible to children. Inspire the next generation of outstanding people who will change the world with Little People, BIG DREAMS ...Show more
$20.00
NZD
Category: Sophisticated Picture Books
Haunting, original and told entirely through exquisitely imagined black, white and sepia pictures, THE ARRIVAL is the story of one man's encounter with life in a strange new world. It's a timeless, universal story that will resonate with anyone, anywhere who has struggled to start again in a place that is different to the one they have always known. Much loved around the world, THE ARRIVAL has also won numerous awards including the CBCA Book of the Year and 'Best Album' at the Augouleme Festival in France. "Tan's lovingly laid out and masterfully rendered tale about the immigrant experience is a documentary magically told." -- Art Spiegelman, author of Maus "An absolute wonder." -- Marjane Satrapi, author of Persepolis "A magical river of strangers and their stories " -- Craig Thompson, author of Blankets "A shockingly imaginative graphic novel that captures the sense of adventure and wonder that surrounds a new arrival on the shores of a shining new city. Wordless, but with perfect narrative flow, Tan gives us a story filled with cityscapes worthy of Winsor McCay." -- Jeff Smith, author of Bone "Shaun Tan's artwork creates a fantastical, hauntingly familiar atmosphere... Strange, moving, and beautiful." -- Jon J. Muth, Caldecott Medal-winning author of Zen Shorts "Bravo." -- Brian Selznick, Caldecott Medal-winning author of The Invention of Hugo Cabret "Magnificent." -- David Small, Caldecott Medalist ...Show more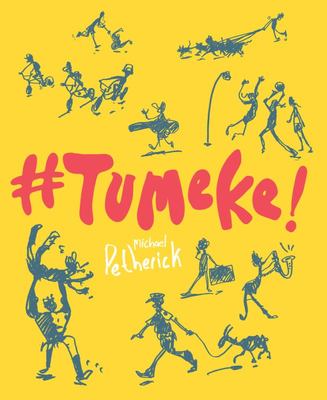 #Tumeke!
by Michael Petherick
$30.00
NZD
Category: NZ Middle Fiction
Plans for the Newtoun community's Waitangi Day celebrations are well under way. The Tape Orchestra's practising like mad. Monty and Mr Steve Vibrant are designing a poster. Rishi's trying to land Lil Yacht Shifty … and Ms Ropata's juggling it all because everyone wants in. There'll be curry and cake, ka pa haka, halal sausages, foam blasters, the Naenae dirtman, and kiss-the-goat — if Constable Rutene can manage to chase one down. In the meantime, Dreadflock's considering a blog, Briony's Mum's being a helicopter, and everyone's eating a lot of lolly cake. In the boundary-riding tradition of the Annual project, Annual Ink's latest title #Tumeke! brings you the lives, loves and larrikin spirit of an inner-city neighbourhood. The story is told through texts, Instagram posts, emails, fliers, committee minutes, posters, diary entries, blog posts, chatrooms, school homework, raps and the reliably bonkers community noticeboard. Stuffed with big personalities, surprising friendships and a little intrigue, this multimedia story brims with creativity and comedy, and everyday heartaches, too. Debut novelist Michael Petherick juggles a large cast and multiple story threads with panache, giving us a window on a vivid, warm-hearted community. A narrative — but not quite as we know it — for middle readers and anyone who loves to connect. To look inside, click here. ...Show more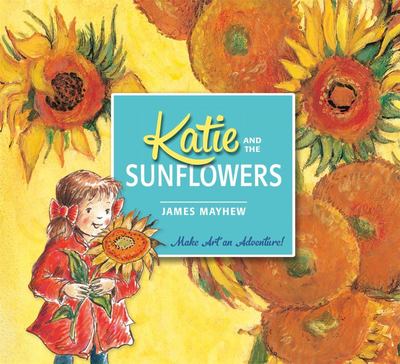 $20.00
NZD
Category: Sophisticated Picture Books | Series: Katie
Join Katie as she steps into some of the most famous paintings in the world for an exciting art adventure! Katie would love to grow her own flowers, so when she sees some seeds in Van Gogh's Sunflowers masterpiece she can't resist reaching in and grabbing some . . . Mimi, a little girl from a painting nearby, comes to help, but when Mimi's dog Zazou comes too disaster follows! 'A wonderful way to engage children with art. A brilliant combination of education and storytelling' - Parents in Touch (Katie's Picture Show) This art adventure features five famous post-impressionist paintings: Sunflowers and Cafe Terrace at Night by Vincent van Gogh, Breton Girls Dancing and Tahitian Pastorals by Paul Gauguin and Still Life, with Apples and Oranges by Paul Cezanne. Classic picture book character, Katie, has been delighting children for over 25 years. Why not collect all 13 titles in the series? Katie's Picture Show Katie and the Impressionists Katie and the Mona Lisa Katie and the British Artists Katie and the Waterlily Pond Katie and the Starry Night Katie and the Spanish Princess Katie and the Bathers Katie in London Katie's London Christmas Katie in Scotland Katie and the Dinosaurs ...Show more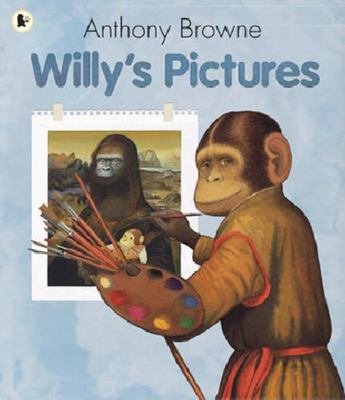 $20.00
NZD
Category: Sophisticated Picture Books | Series: Willy
Willy's pictures look like great works of art, but he has added himself and friends to famous paintings by Picasso, Magritte and many more. Open the fold out pages to see the original pictures and learn about the artists who painted them.
Changes
by Anthony Browne
$20.00
NZD
Category: Sophisticated Picture Books
On Thursday morning at a quarter past ten, Joseph Kaye notices something odd about the kettle...Thus begins a remarkable day for Joseph, a day in which everything seems to change in the most peculiar of ways. The washbasin grows feet, the armchair becomes a gorilla, his bicycle wheel turns into an apple ...Joseph's father had said when he'd left that morning that everything was going to change. But what had he meant? The book explores the boy's state of mind as he prepares for the return of his parents with his new baby sister. ...Show more