Wordless Picture Books that rely entirely on illustrations to tell a story.
Migrants
by Issa Watanabe
$28.00
NZD
Category: Textless Picture Books
The migrants must leave the forest. Borders are crossed, sacrifices made, loved ones are lost. It takes such courage to reach the end. At last the journey is over and the migrants arrive. This is the new place. With forceful simplicity, Migrants narrates the journey of a group of animals leaving a leaf less forest. Borders must be crossed, sacrifices made, loved ones left behind. Watanabe takes extraordinary care to show the individuality and humanity of each migrant--through the detailed patterns on their clothing, their care of each other as they set up camp, the symbol of the blue ibis showing the connection between past and future, life and death. ...Show more
$33.00
NZD
Category: Textless Picture Books
The stunning wordless story of a brave little boat's voyage. A little boat sets out to sea and begins its voyage toward home. To get there it must travel across many strange, beautiful oceanscapes, full of fantastic creatures and deadly monsters, swept by terrifying storms and sailed by mysterious ship s. Can the Wanderer pick a path through all these perils to a safe harbour? This beautifully illustrated, wordless picture book is a gateway into a captivating marine fantasy world. ...Show more
$18.00
NZD
Category: General Graphic Books
As seen on the SERIAL podcast, season 2, episode 1 ("Dustwun") Open this wordless book and zoom from a farm to a ship to a city street to a desert island. But if you think you know where you are, guess again. For nothing is ever as it seems in Istvan Banyai's sleek, mysterious landscapes of pictures w ithin pictures, which will tease and delight readers of all ages.   "This book has the fascinating appeal of such works of visual trickery as the Waldo and Magic Eye books." -- Kirkus Reviews   "Ingenious."-- The Horn Book ...Show more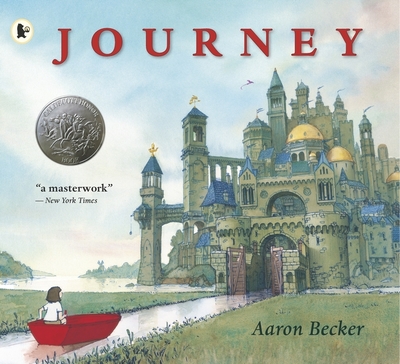 $19.00
NZD
Category: Sophisticated Picture Books | Series: Journey
Be swept away on an elaborate flight of fancy in this Caldecott award-winning, wondrously illustrated picture book about self-determination and unexpected friendship. The winner of the prestigious Caldecott Honor, and described by the New York Times as 'a masterwork', Aaron Becker's stunning, wordless picture book debut about self-determination and unexpected friendship follows a little girl who draws a magic door on her bedroom wall. Through it she escapes into a world where wonder, adventure and danger abound. Red marker pen in hand, she creates a boat, a balloon and a flying carpet which carry her on a spectacular journey ... who knows where? When she is captured by a sinister emperor, only an act of tremendous courage and kindness can set her free. Can it also guide her home and to happiness? In this exquisitely illustrated book, an ordinary child is launched on an extraordinary, magical journey towards her greatest and most rewarding adventure of all... ...Show more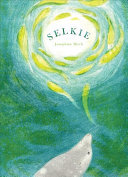 Selkie
by Josephine Birch
$25.00
NZD
Category: Hardback Picture Books
In a small village by the sea the fishermen are full of tales and myths of monsters, pirates and mermaids, but there is one myth that may be true. On a fine, clear morning the men set sail. Reeling in the nets the youngest of the crew is dragged into the water. Rescued from the depths of the sea by a pl ayful seal, a transformation occurs and a tender friendship is formed. Selkie is a wordless picture book telling the tale of love and friendship across boundaries. ...Show more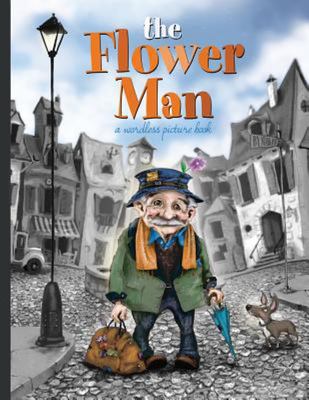 $33.00
NZD
Category: Textless Picture Books
What happens when the Flower Man steps into a colourless world? Behind every window lies a different story in this unique wordless book. This is the tale of a humble man, full of life, his garden and his neighbours. Enjoy getting to know the Uninspired Artist, the Bathtub Man, the Thief, the Lover, the Unloved Girl, the Snobs, the Wishing Boy and many others. And good luck finding Squeakers the mouse! He's on every page! ...Show more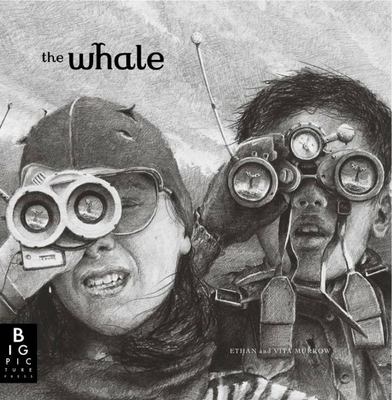 $33.00
NZD
Category: Hardback Picture Books
There is a legend that a Great Spotted Whale lives in the ocean; local fisherman still talk of it, although the first sighting 50 years ago was never corroborated. Now, two young whale watchers each set out to find the whale, one armed with sound recording equipment, the other a camera. Mid-ocean their boats collide, so they pool their resources and set off together to capture incontrovertible proof that the mythical Great Spotted Whale exists. ...Show more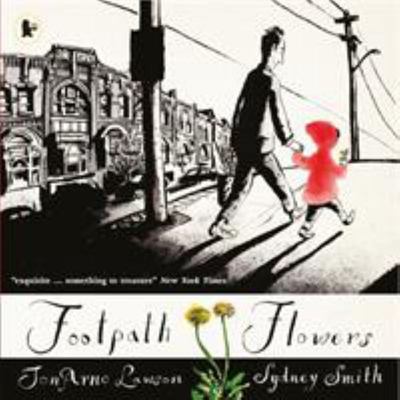 $17.00
NZD
Category: General Picture Books
From award-winning poet JonArno Lawson comes a beautifully illustrated wordless picture book - an ode to the importance of small things, small people and small gestures. Now in paperback! In this wordless, beautifully illustrated picture book from award-winning poet JonArno Lawson, a little girl collect s wild flowers while her distracted father pays her - and their surroundings - little attention. Each flower the little girl gathers becomes a gift for a person or animal, and whether the gift is noticed or ignored, both giver and recipient are transformed by their encounter. An ode to the importance of small things, small people and small gestures, Footpath Flowers is a quiet but powerful testament to the joy that children can find in ordinary things and the mutual value of giving. Sydney Smith's illustration is beautifully observed - from his characters and cityscapes to the way he builds to a crescendo of emotion with his intuitive use of colour. ; A poetically choreographed, wordless picture book that communicates its compassionate message with enormous poignancy - and for the widest, most universal audience possible. ...Show more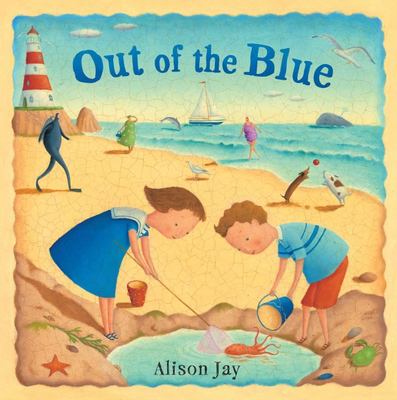 $30.00
NZD
Category: Hardback Picture Books
When a giant octopus entangled in fishing line is washed ashore during a big storm and becomes stranded on the beach, a young boy and girl, assisted by various sea creatures, push and pull him back to sea. Includes endnotes on marine life, lighthouses, and items that wash up on beaches.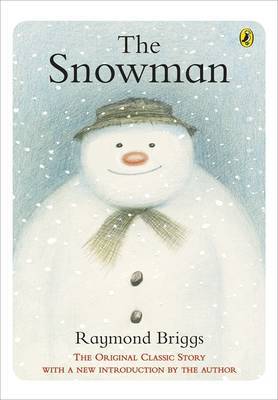 $18.00
NZD
Category: Nostalgic Picture Books | Series: The Snowman
One winter's night, a snowman comes to life and an unforgettable adventure begins. Raymond Briggs' favourite classic is a true piece of Christmas magic - narrated entirely through pictures, it captures the wonder and innocence of childhood and is now recognised throughout the world.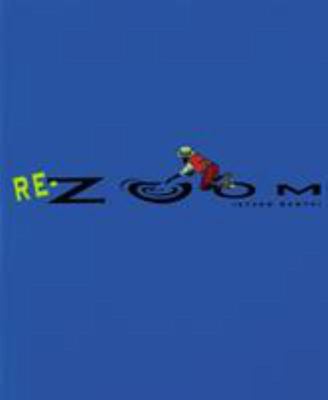 $18.00
NZD
Category: General Graphic Books
Istvan Banyai, the creator of the stunningly original Zoom (Puffin, 1995) wordless picture book, returns with another eye-opening visual odyssey. The talented illustrator brings his signature picture-within-a-picture style vividly back to life, producing unique images that blend seamlessly into one anot her. Re-Zoom was originally published in 1998 to huge acclaim, three years after the original. With this new edition of a classic, Puffin has ensured that the creativity and artistic joy within can be experienced by a new generation. ...Show more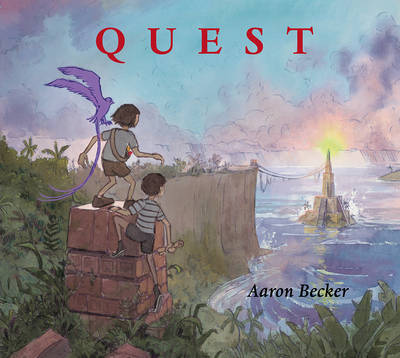 $20.00
NZD
Category: Hardback Picture Books | Series: Journey
Aaron Becker, creator of "Journey," a Caldecott Honor book, presents the next chapter in his stunning wordless fantasy. A king emerges from a hidden door in a city park, startling two children sheltering from the rain. No sooner does he push a map and some strange objects into their hands than he is cap tured by hostile forces that whisk him back through the enchanted door. Just like that, the children are caught up in a quest to rescue the king and his kingdom from darkness, while illuminating the farthest reaches of their imagination. Colored markers in hand, they make their own way through the portal, under the sea, through a tropical paradise, over a perilous bridge, and high in the air with the help of a winged friend. "Journey "lovers will be thrilled to follow its characters on a new adventure threaded with familiar elements, while new fans will be swept into a visually captivating story that is even richer and more exhilarating than the first. ...Show more