$22.00
NZD
Category: Tintin and Asterix | Series: Asterix
It's a disaster - the druid Getafix has broken his golden sickle. Asterix and Obelix go to Lutetia (now Paris) to buy him a new one. Soon they are tangling with the criminal underworld of the big city - can they outwit Navishtrix, Clovogarlix and the sickle-trafficking gang? Will Getafix ever be able to brew magic potion again? ...Show more
$28.00
NZD
Category: Tintin and Asterix | Series: The Adventures of Tintin
Herge's classic comic book creation Tintin is one of the most iconic characters in children's books. These highly collectible editions of the original 24 adventures will delight Tintin fans old and new. Perfect for lovers of graphic novels, mysteries and historical adventures. The world's most famous tr avelling reporter heads for Russia. Accompanied by his dog Snowy, Tintin leaves Brussels to go undercover in Soviet Russia. His attempts to research his story are put to the test by the Bolsheviks and Moscow's secret police . . The Adventures of Tintin are among the best books for readers aged 8 and up. Herge (Georges Remi) was born in Brussels in 1907. Over the course of 54 years he completed over 20 titles in The Adventures of Tintin series, which is now considered to be one of the greatest, if not the greatest, comics series of all time. Have you collected all 24 graphic novel adventures? Tintin in the Land of the Soviets Tintin in the Congo Tintin in America Tintin: Cigars of the Pharaoh Tintin: The Blue Lotus Tintin: The Broken Ear Tintin: The Black Island Tintin: King Ottakar's Sceptre Tintin: The Crab with the Golden Claws Tintin: The Shooting Star Tintin: The Secret of the Unicorn Tintin: Red Rackham's Treasure Tintin: The Seven Crystal Balls Tintin: Prisoners of the Sun Tintin: Land of Black Gold Tintin: Destination Moon Tintin: Explorers of the Moon Tintin: The Calculus Affair Tintin: The Red Sea Sharks Tintin in Tibet Tintin: The Castafiore Emerald Tintin: Flight 714 to Sydney The Adventures of Tintin and the Picaros Tintin and Alph-Art ...Show more
$22.00
NZD
Category: Tintin and Asterix | Series: Asterix
When Roman Centurion Crismus Bonus finds out about Getafix's magic potion, he kidnaps the druid to force him to reveal the recipe. So Asterix joins his friend in captivity and together they two plan to whip up a surprise with truly hair-raising effects.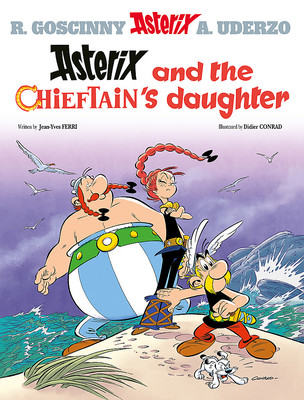 $22.00
NZD
Category: Tintin and Asterix | Series: Asterix
Upheavals and pandemonium are definitely on the horizon! The daughter of the famous Gaulish chieftain Vercingetorix is being hunted down by the Romans. She secretly finds refuge in the village of our indomitable Gauls - the only place in Roman-occupied Gaul that can guarantee her protection. And let's just say that having this very special teenager around will cause a fair few intergenerational ructions ... ...Show more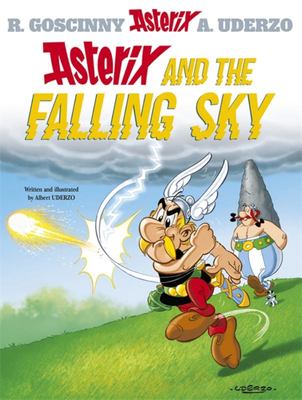 $22.00
NZD
Category: Tintin and Asterix | Series: Asterix
Asterix, the comic hero from the Roman era and the first international superhero, continues to conquer the world. With hundreds of millions of copies sold in 107 languages and dialects, not to mention 11,000 websites devoted to the character, these engagingly witty and record-breaking books have bec ome one of the highest-selling series ever. And the phenomenon shows no sign of abating; in fact, it's spreading to other media, such as video games, CDs, and movies. And fans of these hysterical historical tales will love this first new album in four yearsnow out in paper! It's a lively tale that features a falling sky, an incredible space race, and some surprising characters. Whatever adventure Asterix embarks on, it's sure to be a blockbuster. ...Show more
$22.00
NZD
Category: Tintin and Asterix | Series: Asterix
Obelix is in love - but the beautiful Panacea is engaged to Tragicomix, a conscript in the Roman army. Who'd have expected to see Asterix in a legionary's uniform? When he and Obelix join up to rescue Tragicomix from North Africa, Centurions Nefarius Purpus and Dubuis Status don't know what's hit them. But the Gauls and their fellow recruits have a smashing trip abroad. ...Show more
$23.00
NZD
Category: Tintin and Asterix | Series: Adventures of Tintin
Hergé's classic comic book creation Tintin is one of the most iconic characters in children's books. These highly collectible editions of the original 24 adventures will delight Tintin fans old and new. Perfect for lovers of graphic novels, mysteries and historical adventures. The world's most famous t ravelling reporter struggles to keep his feet on the ground as his adventures take him to the moon! Following on from the events of Destination Moon, Tintin finds himself in a rocket on a collision course with the moon. And with Snowy the dog, Captain Haddock, Professor Calculus and the Thompson twins aboard, things quickly spiral further and further out of control. The Adventures of Tintin are among the best books for readers aged 8 and up. Hergé (Georges Remi) was born in Brussels in 1907. Over the course of 54 years he completed over 20 titles in The Adventures of Tintin series, which is now considered to be one of the greatest, if not the greatest, comics series of all time.  Have you collected all 24 graphic novel adventures? Tintin in the Land of the Soviets Tintin in the Congo Tintin in America Tintin: Cigars of the Pharaoh Tintin: The Blue Lotus Tintin: The Broken Ear Tintin: The Black Island Tintin: King Ottakar's Sceptre Tintin: The Crab with the Golden Claws Tintin: The Shooting Star Tintin: The Secret of the Unicorn Tintin: Red Rackham's Treasure Tintin: The Seven Crystal Balls Tintin: Prisoners of the Sun Tintin: Land of Black Gold Tintin: Destination Moon Tintin: Explorers of the Moon Tintin: The Calculus Affair Tintin: The Red Sea Sharks Tintin in Tibet Tintin: The Castafiore Emerald Tintin: Flight 714 to Sydney The Adventures of Tintin and the Picaros Tintin and Alph-Art       ...Show more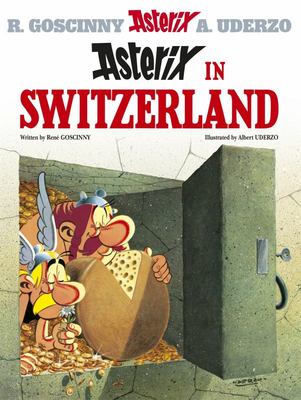 $22.00
NZD
Category: Tintin and Asterix | Series: Asterix
The governor of Gaul has always been a "creative#148; accountant. Now he#146;s under investigation by Vexatius Sinusititis—or he was, until someone poisons the investigator. In order to heal Vexatius, Asterix and Obelix set off to locate a special flower that grows only in Helvetia.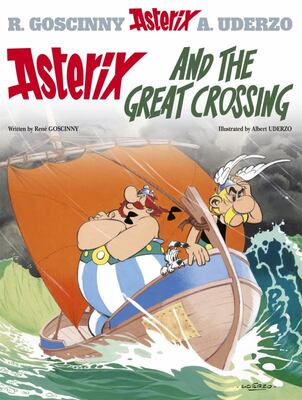 $22.00
NZD
Category: Tintin and Asterix | Series: Asterix
Land ho! Asterix and Obelix had been lost at sea, but they've finally reached what theythink is a Roman colony. Then the Vikings turn up on a voyage of discovery, and the two Gauls realize that they've done something greater and more important: they've discovered a strange New World.
$22.00
NZD
Category: Tintin and Asterix | Series: Asterix
The wonderful village where Asterix and Obelix live has only one drawback: its bard is the worst musician in the ancient world. Whenever Cacofonix strikes up a tune, the sun hides behind the clouds and the rain begins to fall. But, then a fakir flies in on a magic carpet asking for help in ending a terr ible drought in his kingdom. Otherwise, his daughter Orinjade will be sacrificed to the gods. Suddenly, Cacofonix's talents come in mighty handy. ...Show more
$22.00
NZD
Category: Tintin and Asterix | Series: Asterix
To impress Julius Caesar, Queen Cleopatra promises to build the Roman Emperor a magnificent palace in just three months. Of course, Asterix has to get involved. By the time his feisty group from Gaul have finished, they've outwitted the Roman army, too.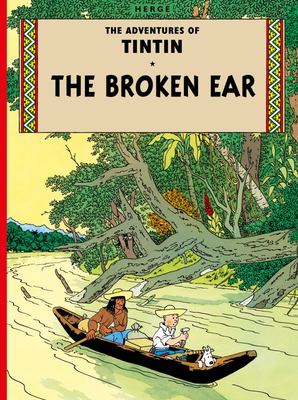 $23.00
NZD
Category: Tintin and Asterix | Series: Adventures of Tintin
Hergé's classic comic book creation Tintin is one of the most iconic characters in children's books. These highly collectible editions of the original 24 adventures will delight Tintin fans old and new. Perfect for lovers of graphic novels, mysteries and historical adventures. The world's most famous t ravelling reporter must call on a feathered friend to track down a famous artifact . . . and solve a murder in the process. The Arumbaya fetish has been stolen! But with the help of a talking parrot, Tintin is soon on the hunt for the famous artefact, which can be distinguished by its broken ear. He must solve a murder and discover the true value of the fetish, and quick - because he is not the only one on the trail! The Adventures of Tintin are among the best books for readers aged 8 and up. Hergé (Georges Remi) was born in Brussels in 1907. Over the course of 54 years he completed over 20 titles in The Adventures of Tintin series, which is now considered to be one of the greatest, if not the greatest, comics series of all time.  Have you collected all 24 graphic novel adventures? Tintin in the Land of the Soviets Tintin in the Congo Tintin in America Tintin: Cigars of the Pharaoh Tintin: The Blue Lotus Tintin: The Broken Ear Tintin: The Black Island Tintin: King Ottakar's Sceptre Tintin: The Crab with the Golden Claws Tintin: The Shooting Star Tintin: The Secret of the Unicorn Tintin: Red Rackham's Treasure Tintin: The Seven Crystal Balls Tintin: Prisoners of the Sun Tintin: Land of Black Gold Tintin: Destination Moon Tintin: Explorers of the Moon Tintin: The Calculus Affair Tintin: The Red Sea Sharks Tintin in Tibet Tintin: The Castafiore Emerald Tintin: Flight 714 to Sydney The Adventures of Tintin and the Picaros Tintin and Alph-Art       ...Show more