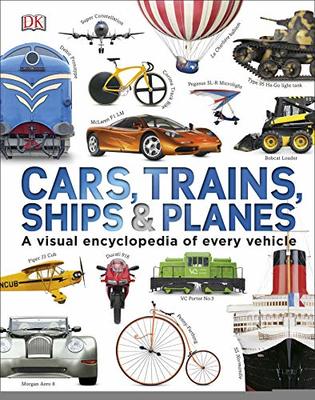 $30.00
NZD
Category: Transport
This visual encyclopedia for children is packed with all types of transport, including cars, motorbikes, trains, aeroplanes, ships, and even space rockets. Cars, Trains, Ships and Planes shows exciting vehicles that float, fly or speed across the land, including the record breakers - the fastest, larges t, longest and most expensive modes of transportation ever to zoom, sail or soar. Explore over 1,000 different vehicles and discover fun facts and figures. This kids encyclopedia shows and tells the history of all modes of transportation, from the first wheel to racing cars, from hot air balloons to supersonic aircraft, and diggers, steam trains and war ships in between. If you are looking for vehicle books for children, Cars, Trains, Ships and Planes is the perfect gift for young transport enthusiasts, and their parents too. ...Show more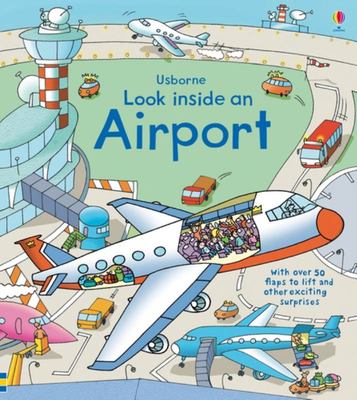 $23.00
NZD
Category: Lift-the-Flaps | Series: Usborne Look Inside
Airports are thrilling and fascinating places for children, full of unusual equipment, strange machines and - of course - lots of planes. This book allows young children to find out more about how an airport works. Richly informative, with colourful, friendly illustrations and lots of flaps to lift and look beneath. ...Show more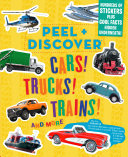 $22.00
NZD
Category: Colouring & Sticker Books
Introducing an exciting new addition to the series that makes learning stick! Cars! Trucks! Trains! And More celebrates the vehicles that move us and thrill us with their speed and cool features. There's the biggest dump truck. The world's subways (Tokyo's carries the most passengers at 3.5 billion per year). The canoe (developed a jaw-dropping 10,000 years ago). Includes six sticker pages with tons of colourful stickers. Peel them off to discover the fascinating fun facts underneath! The stickers can then be used to decorate and personalise the twenty activity pages. When all of its stickers have been removed, each sticker page transforms into a beautifully designed full-colour fact sheet. ...Show more
$23.00
NZD
Category: Lift-the-Flaps | Series: Look Inside
Fascinating flap book packed with interesting information about cars, from how they the first automobiles were invented, to how speedy racing cars get around tracks. Each of the seven double-page spreads have several flaps to lift, many with double flaps, and several of them also have fun paper technolo gy such as sliding a race car or moving a car along a production line in a factory. Other spreads look inside a busy car repair shop, and a scrap yard where old cars get crushed. Illustrations: Full colour throughout ...Show more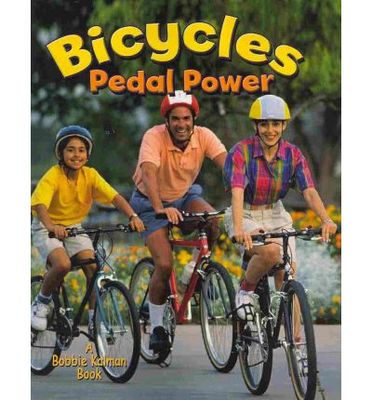 $22.00
NZD
Category: Transport | Series: Vehicles on the Move | Reading Level: 5 to 8 years.
Bicycles: Pedal Power looks at different kinds of bikes used for transportation, work, and fun. Readers will learn about mountain bikes, racing bikes, tandem bikes, rickshaws, and more.
$25.00
NZD
Category: NZ Non Fiction | Series: David Hill's Kiwi Legends
In 1967 an unknown, elderly New Zealander and his ancient Indian motorcycle set a world land-speed record at Bonneville. The man was Burt Munro, and he became a Kiwi legend. How did he do it? His amazing true story is now a stunning picture book. A crowd of people stand on a flat white plain. In the di stance, a snarling, roaring dark speck is hurtling towards them. It's a motorbike. The rider is inside the shell, lying almost flat. 'Go, Burt ' The red bike blurs past. Fingers click stop-watches. How fast has Burt Munro gone this time? The moment young Burt Munro saw a motorbike chugging down a quiet Invercargill street, he was hooked. More than 50 years later, he and his ancient Indian motorcycle would amaze the world by setting a land-speed record--one that remains unbroken to this day. Burt didn't have much money. He wasn't young. But he was determined. And he became a Kiwi legend. A wonderful true story about a very unlikely New Zealand champion, by the award-winning author and illustrator of First to the Top. ...Show more
$23.00
NZD
Category: Lift-the-Flaps | Series: Usborne See Inside
This is a new addition to the "See Inside" series about ships throughout history from Viking longboats to Spanish galleons, ironclads to aircraft carriers. With over 90 flaps you can reveal the insides of ships from across the ages, explaining in simple, clear language what they were used for, how the c rew and passengers lived and how they sailed the oceans. It includes a gate-fold page of a huge aircraft carrier. ...Show more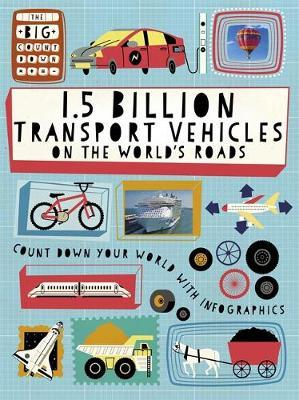 $24.00
NZD
Category: Transport | Series: The Big Countdown
Discover the numbers behind cars, planes, trains and rockets - from the teeny tiny to the mindbogglingly massive Do you know how fast a space rocket blasts through the sky? Or how deep under the sea submarines have ventured? How about the number of electric cars on the road? Or the top speed of NASA's crawler transporter (hint - it's not very fast!) Discover the answers to all these questions and much more in The Big Countdown: Transport. Helping readers to visualise and understand numbers, The Big Countdown series looks at popular topics and investigates the great many numbers that make them fascinating. From the mind-bogglingly large to the smallest and most precious, this series helps us understand that it's not just our days that are numbered. Ideal reading for number-crunchers aged 9 and up. ...Show more
$23.00
NZD
Category: Lift-the-Flaps | Series: Usborne Look Inside
THINGS THAT GO. Lift the many flaps in this sturdy, interactive thin board book to discover what happens inside boats, bikes, planes, cars, buses and more. There are lots of things to spot and talk about in the amusing and detailed illustrations by Stefano Tognetti. With over 75 flaps to lift. Ages 5+ ...Show more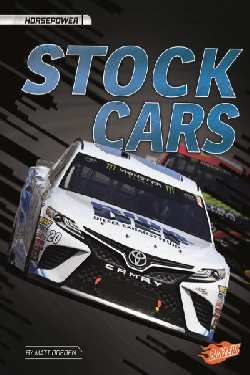 $16.00
NZD
Category: Transport | Series: Horsepower
Speed, danger, and intense competition make stock car racing a popular sport. See these powerful machines close up, and learn how racing teams build them for speed and safety. Get a front-row seat to the action on race day! The roar of the engine! The squeal of the tires! Blazers Horsepower is a high-po wered thrill ride. From sports cars to dirt bikes and lowriders to stock cars, these books are packed with full-throttle action! Book jacket. ...Show more

$20.00
NZD
Category: Transport | Series: What's Inside?
Learn all about tanks, from first tanks to armoured fighting vehicles. Have you ever wondered where the crew all sit inside a tank, or what a jet engine looks like behind the turbine blades? Well these six books will help you find out just that! Find out something amazing about each vehicle and then tu rn the page to see it sliced in two where its innermost secrets will be revealed. Simple text and large labels and captions will make the bite-sized pieces of information appeal to a wide range of reading abilities, and the artwork is both friendly and accessible. What's Inside - perfect for inquisitive, machine-mad readers who love the details of how vehicles work. Suitable for readers aged 8+. ...Show more
$30.00
NZD
Category: Transport
This elegantly illustrated non-fiction book explores thousands of years of boat making and technological advancement as well as the significance of famous boats from legends and history. The history of boats is intertwined with our own – since the earliest of times, humans have found ways to cross the bodies of water that cut them off from further exploration and expansion. From the earthenware pots used by Ancient Greeks, to the wooden rafts used in West Africa, through to the log canoes of the American Indian Kootenai tribe, and onwards to today's mighty ships, trace the fascinating story of boats and their place in our culture. The follow-on title from Horses: Wild and Tame, this elegantly illustrated non-fiction book explores thousands of years of boat making and technological advancement as well as the significance of famous boats from legends and history. Jarom Vogel is an exciting, up-and-coming young artist. This will be his second book with Flying Eye. ...Show more