Rebound
by Kwame Alexander
$20.00
NZD
Category: Verse Novels
'Hoop kings SOAR in kicks with wings. Game so sweet it's like bee stings.' It's 1988. Charlie Bell is still mourning his father, and struggling to figure out how he feels for his best (girl) friend, CJ. When he gets into trouble one too many times, he's packed off to stay with his grandparents for the summer. There his cousin Roxie introduces him to a whole new world- basketball. A legend on the courts is born. But can Charlie resist when trouble comes knocking once again? From the New York Times-bestselling author Kwame Alexander, Reboundis a stunning coming-of-age novel in verse about basketball, family and staying true to yourself. A prequel toThe Crossover, winner of the Newbery Medal, and follow-up to Booked, highly commended for the CLiPPA prize and nominated for the Carnegie Medal. With comic-book illustrations from award-winning graphic novel artist Dawud Anyabwile. ...Show more
Wrecked
by Louisa Reid
$19.00
NZD
Category: Verse Novels
Joe and Imogen seem like the perfect couple - they've been in a relationship for years and are the envy of their friends at school. But after accidentally becoming involved a tragic fatal accident, they become embroiled in a situation out of their control, and Joe and Imogen's relationship becomes slowl y unravelled until the truth is out there for all to see ... Structured around a dramatic and tense court case, the reader becomes both judge and jury in a stunning and page-turning novel of uncovering secrets and lies - who can be believed? ...Show more
$22.00
NZD
Category: Verse Novels
With a bolt of lightning on my kicks . . .The court is SIZZLING. My sweat is DRIZZLING. Stop all that quivering. Cuz tonight I'm delivering? 12-year-old Josh and his twin Jordan have basketball in their blood. They're kings of the court, star players for their school team. Their father used to be a c hampion player and they each want nothing more than to follow in his footsteps. Both on and off the court, there is conflict and hardship which will test Josh's bond with his brother. In this heartfelt novel in verse, the boys find that life doesn't come with a play-book and it's not all about winning. ...Show more
$22.00
NZD
Category: Verse Novels
This powerful, timely novel in verse exposes provocative truths about periods, sex, shame, and going viral for all the wrong reasons. After school one day, Frankie, a lover of physics and astronomy, has her first sexual experience with quiet and gorgeous Benjamin--and gets her period. It's only blood, they agree. But soon a gruesome meme goes viral, turning an intimate, affectionate afternoon into something sordid, mortifying, and damaging. In the time it takes to swipe a screen, Frankie's universe implodes. Who can she trust? Not Harriet, her suddenly cruel best friend, and certainly not Benjamin, the only one who knows about the incident. As the online shaming takes on a horrifying life of its own, Frankie begins to wonder: is her real life over?   Author Lucy Cuthew vividly portrays what it is to be a teen today with this fearless and ultimately uplifting novel in verse. Brimming with emotion, the story captures the intensity of friendships, first love, and female desire, while unflinchingly exploring the culture of online and menstrual shaming. Sure to be a conversation starter, Blood Moon is the unforgettable portrait of one girl's fight to reclaim her reputation and to stand up against a culture that says periods are dirty.   ...Show more
$23.00
NZD
Category: Verse Novels
The stunning new novel in verse from the 2019 Carnegie Medal winning author of The Poet X. Camino Rios lives for the summers when her father visits her in the Dominican Republic. But this time, on the day when his plane is supposed to land, Camino arrives at the airport to see crowds of crying people.. . In New York City, Yahaira Rios is called to the principal's office, where her mother is waiting to tell her that her father, her hero, has died in a plane crash. Separated by distance - and Papi's secrets - the two girls are forced to face a new reality in which their father is dead and their lives are forever altered. And then, when it seems like they've lost everything of their father, they learn of each other. In a dual narrative novel in verse that brims with both grief and love, award-winning and bestselling author Elizabeth Acevedo writes about the devastation of loss, the difficulty of forgiveness, and the bittersweet bonds that shape our lives. ...Show more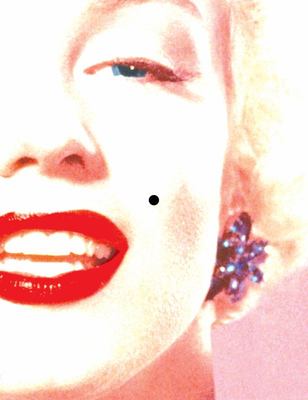 Beauty Mark
by Carole Boston Weatherford
$37.00
NZD
Category: Verse Novels
In a powerful novel in verse, an award-winning author offers an eye-opening look at the life of Marilyn Monroe. From the day she was born into a troubled home to her reigning days as a Hollywood icon, Marilyn Monroe (n e Norma Jeane Mortenson) lived a life that was often defined by others. Here, in a l uminous poetic narrative, acclaimed author Carole Boston Weatherford tells Marilyn's story in a way that restores her voice to its rightful place: center stage. Revisiting Marilyn's often traumatic early life--foster homes, loneliness, sexual abuse, teen marriage--through a hard-won, meteoric rise to stardom that brought with it exploitation, pill dependency, and depression, the lyrical narrative continues through Marilyn's famous performance at JFK's birthday party, three months before her death. In a story at once riveting, moving, and unflinching, Carole Boston Weatherford tells a tale of extraordinary pain and moments of unexpected grace, gumption, and perseverance, as well as the inexorable power of pursuing one's dreams. A beautifully designed volume. ...Show more
$28.00
NZD
Category: Verse Novels
This first collaboration between a prize-winning poet and the former UK Children's Laureate takes a whole classful of children, plus the class hamster, and draws deft portraits of them all: the pushy, the shy, the dreamy, the daring, the ordinary, the one who wants to be best friends, the one who runs i n his wheelchair, the cool kid, the tough kid - and lots more, including the teacher and the classroom assistant. This is a stimulating, perceptive and highly entertaining set of poems from one of the UK's top children's poets. With a poem on each spread, there is lots of room for Chris Riddell's wonderful illustrations, showing portraits of each child plus an illustration of every poem - and the hamster runs through the book, to be found on every page. ...Show more
Moonrise
by Sarah Crossan
$19.00
NZD
Category: Young Adult Fiction
With little money or support, 17-year-old Joe Moon travels to Texas to help the older brother he barely knows through his last few weeks before being executed for murder. Carnegie Medalist Crossan ("One") pens a poignant novel about one of the most divisive issues of our time.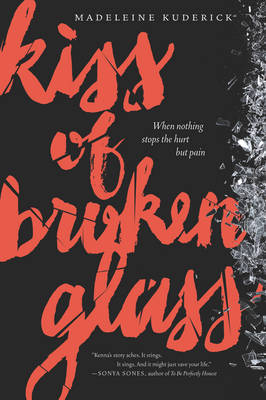 $20.00
NZD
Category: Young Adult Fiction
Madeleine Kuderick's gripping debut is a darkly beautiful and lyrical novel in verse, perfect for fans of Sonya Sones and Laurie Halse Anderson. Kiss of Broken Glass pulses with emotion and lingers long after the last page. In the next seventy-two hours, Kenna may lose everything-her friends, her freedo m, and maybe even herself. One kiss of the blade was all it took to get her sent to the psych ward for seventy-two hours. There she will face her addiction to cutting, though the outcome is far from certain. When fifteen-year-old Kenna is found cutting herself in the school bathroom, she is sent to a facility for mandatory psychiatric watch. There, Kenna meets other kids like her-her roommate, Donya, who's there for her fifth time; the birdlike Skylar; and Jag, a boy cute enough to make her forget her problems ...for a moment. ...Show more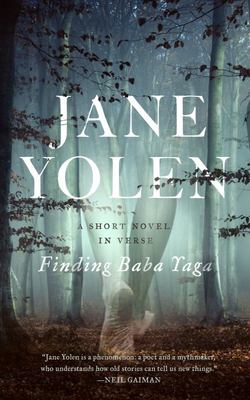 $20.00
NZD
Category: Verse Novels
Finding Baba Yaga is a mythic yet timely novel-in-verse by the beloved and prolific New York Times bestselling author and poet Jane Yolen, "the Hans Christian Andersen of America" (Newsweek). A young woman discovers the power to speak up and take control of her fate--a theme that has never been more ti mely than it is now... You think you know this story. You do not. A harsh, controlling father. A quiescent mother. A house that feels like anything but a home. Natasha gathers the strength to leave, and comes upon a little house in the wood: A house that walks about on chicken feet and is inhabited by a fairy tale witch. In finding Baba Yaga, Natasha finds her voice, her power,herself.... "Jane Yolen is a phenomenon: a poet and a mythmaker, who understands how old stories can tell us new things. We are lucky to have her."--Neil Gaiman ...Show more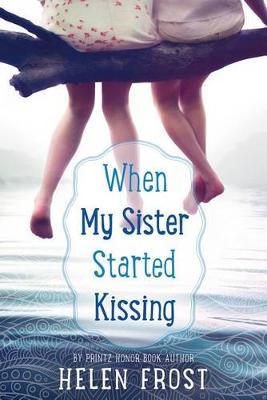 $40.00
NZD
Category: Verse Novels
From Printz Honor author Helen Frost, a middle grade novel in verse about the summer everything changes for two sisters.
$21.00
NZD
Category: Middle Fiction
In a country town, in a school just like yours, the kids in Class 6A tell their stories. There's Mick, school captain and sometimes trouble-maker, who wants to make the school a better place, while his younger brother Jacob just wants to fly. There's shy and lonely Laura who hopes to finally fit in with a circle of friends, while Pete struggles to deal with his grandpa's sudden death. Popular Selina obsesses over class comedian Cameron, while Cameron obsesses over Anzac biscuits and Pookie Aleera - whoever that is! For new teacher Ms Arthur, it's another world, but for Mr Korsky, the school groundskeeper, he's seen it all before. ...Show more