$40.00
NZD
Category: Things to Make & Do
Lego building challenges for all ages and levels by the star judge of the smash hit TV show LEGO® Masters. Challenge each member of your household to a building competition that is the brainchild of Brickman himself, star judge of the smash hit TV show LEGO® Masters Australia and a LEGO Certified Profes sional. Each of the 30 challenges can be attempted at beginner, intermediate and advanced levels. So whether you're 5 or 105, an infrequent brick builder or a huge LEGO fan, this book will get you off your screen and get your creative juices flowing with even the most basic LEGO collection.Including:- Maze runner: build a maze with obstacles and design themes- Model mashup: roll a die to determine which hybrid model you need to build in under 2 hours-a Supersonic Banana Plane, anyone?- Self-portrait: one of the hardest things to build with LEGO is curves, but Brickman helps you crack the techniques for building a recognisable 3D portrait of yourself.Packed with pro tips and suggestions on how to take your builds to the next level, as well as a 'know your bricks' glossary, this book will turn you into a Master LEGO Builder in no time.Are you up for the challenge?   ...Show more
$17.00
NZD
Category: Things to Make & Do
Featuring brand new paper plane models, simple step-by-step folding instructions and a suite of futuristic designs inspired by next-generation planes and spaceplanes, this book is perfect for young and old fans of other Usborne paper planes books. Featuring new and improved paper plane models. Striking original artwork by Rodrigo Cordeiro and Andy Tudor. Simple, fail-safe, step-by-step folding instructions. ...Show more

$20.00
NZD
Category: Art & Craft Books | Series: Drawing, Doodling and Colouring
An inspiring step-by-step drawing book that even pre-readers can follow, with lots of space to draw in the book. Children can discover how to draw very simple animals, vehicles, robots, monsters and more.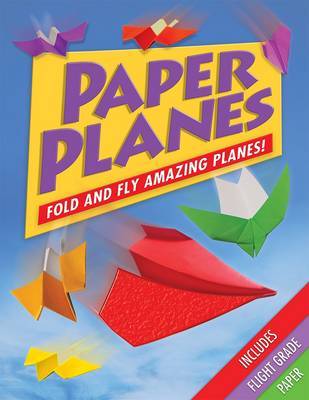 $18.00
NZD
Category: Art & Craft Books
A wonderful step-by-step introduction to make paper planes that really fly! With masses of original color photographs, "Paper Planes" is a practical and fun book for children who like being creative. Includes twenty sheets of brightly colored rainbow paper and is suitable for children aged 7 and up.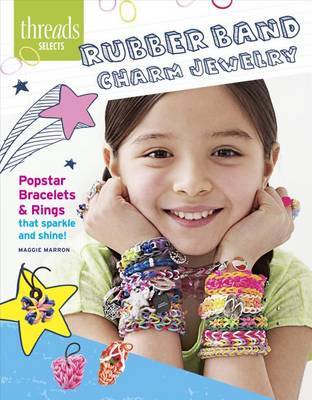 $18.00
NZD
Category: Things to Make & Do
This title features 12 original projects to complete with rubber bands and charms, with or without a loom. Harnesses the hottest 'tween' craft trend in years to hit the U.S and soon to hit the U.K. It is suitable for age 10+. Rubber band jewellery is taking the world by a storm, and now you can weave yo ur way to a stylish, pop-star look by adding charms to your arms! This booklet offers all the basics for weaving bracelets with a loom or without, along with 12 rubber band jewelry projects and 3 rubber band charms. Each bracelet is themed to todays' hottest stars, from Queen Bee Crown Jewels to Taylor's Tulips. These original designs are lots of fun to complete, and great to show off to friends. ...Show more
$25.00
NZD
Category: Things to Make & Do
Origami folders and dragon enthusiasts, rejoice   Origami Dragons Kit by master origami artist Marc Kirschenbaum shows you how to fold 10 incredible paper dragon models. This unique collection contains a wide range of Asian and Western dragons, both winged and serpentine. Each one is based on dragon folklore and pop culture from around the world, including the Wyvern--a cousin of the dragon that appears in Dungeons and Dragons and Game of Thrones   The kit contains everything you need, including: A detailed, full-color instruction book with easy-to-follow diagrams 48 colorful paper sheets with unique dragon scale patterns Step-by-step online video folding instructions Here are just some of the dragon models included in this kit: The Fairy Dragon -- A miniature magical dragon with distinctive, butterfly-like wings The Lindwyrm -- A sinewy, undulating monster The Rearing Dragon -- This formidable apex predator is the most difficult model to fold -- tackle this after you've completed the others The Dragon Hatchling -- They're cute at this age, but watch your fingertips -- and keep an eye out for mama Plus many more These 3-D creatures are fun to fold and collect, display on your shelf and share with friends. They may look dangerous, but they eat surprisingly few villagers ...Show more
$28.00
NZD
Category: Things to Make & Do
Learn to fold original paper models designed by the world's leading origami masters! InOrigami Masters Kit, origami artist and author Nick Robinson presents 20 delightful designs by master paper folders from around the globe. This kit has everything you need, including a full-color instruction book, 60 high-quality, double-sided folding papers and an online video tutorial for each model. This origami kit features original designs by the following famous artists: Akira Yoshizawa -- The late Japanese origami grand master who was largely responsible for creating and popularizing the art of origami as we know it today Michael LaFosse -- An internationally renowned master folder, teacher, paper maker and author who has been designing pieces inspired by nature for over 40 years David Brill -- An award-winning British folder who has produced a series of groundbreaking designs that seem to come to life in the closing stages Paul Jackson -- A Tel Aviv-based origami instructor, author and longtime artist known for an unorthodox approach to folding and his pleated and tessellated models Jun Maekawa -- A Japanese origami artist known for popularizing the use of crease patterns in designing origami models Nick Robinson -- A renowned British origami artist and prolific author known for his wide range of models Paula Versnick -- A Dutch folder who started designing origami when she couldn't find the model she wanted And 10 other world-renowned origami masters! The 20 original designs include: The incredible "Kawasaki Rose" -- an intricate model that established Toshikazu Kawasaki as a world-class origami designer The "Triskelion" -- Robert Foord's mesmerizing modular model with a spiral center that resembles the swirl of a blossom "Yoshizawa's Baby Rabbit" -- a delightfully simple model from Japan's greatest master that perfectly captures the essence of the subject Plus many others -- perfect for giving as gifts or decorating your home and office ...Show more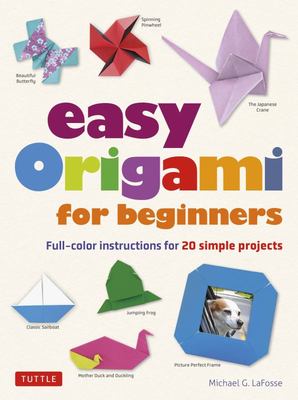 $12.00
NZD
Category: Things to Make & Do
A complete introduction to origami paper folding for beginners at an unbeatable price   Easy Origami for Beginners is the ideal beginner's introduction to the magic of origami. This value-packed collection shows you how to fold the 20 most popular origami models that everyone loves to make. It is ful ly illustrated in color with simple and clear step-by-step instructions for each model.   Included are the following delightful projects: A Picture Frame -- a useful and inexpensive way to display your favorite family photos A Mother Duck and Duckling --an adorable duck and duckling pair that requires only one sheet of paper A Hibiscus Blossom -- one of two "modular" designs in the book that use several folded sheets to form a blossom that looks complicated (but isn't ) The Dart Glider -- a classic paper airplane that's fun to fold, but even more fun to fly An Inflatable Bunny Balloon -- the most challenging (and rewarding ) model in the book...a puff of air makes it 3D And many more The clear, colorful instructions in this book make it easy to create amazing paper models without any previous paper-folding experience. Perfect for adults or kids, and the ideal gift for someone who would like to try their hand at the traditional Japanese art of origami ...Show more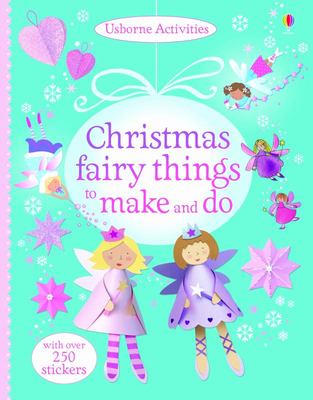 $13.00
NZD
Category: Things to Make & Do | Series: Usborne Activities
Create magical Christmas projects, including sparkly crowns and wands, star chains, tree fairies and advent calendars, by following the easy-to-understand instructions in this festive book.