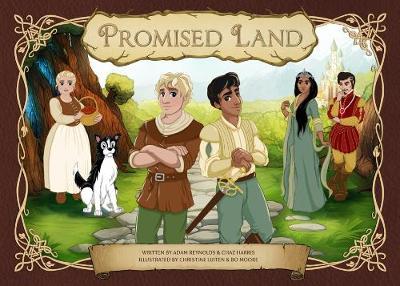 $20.00
NZD
Category: Fairytales, Myths and Legends
When a young Prince and a farm boy meet in the forest, a growing friendship between them blossoms into love. However, when the Queen re-marries, her sinister new husband seeks control of the enchanted forest and the land the farm boy's family are responsible for protecting. In a Kingdom where all are c onsidered equal regardless of what they look like or who they love, Promised Land is a brand new fairytale about friendship, responsibility, adventure and love.   Promised Land is a new illustrated children's book written by Adam Reynolds & Chaz Harris featuring 32 stunning full colour illustrations by Christine Luiten & Bo Moore sure to delight kids young and old. The authors gained global media attention through a successful Kickstarter campaign to cover the cost of illustrating and printing their first edition. ...Show more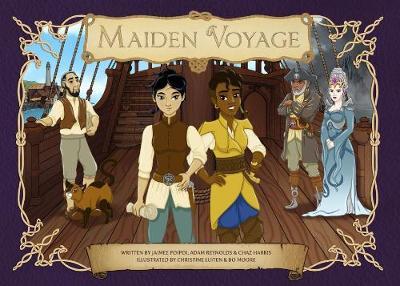 Maiden Voyage (PB)
by Jaimee Poipoi, Adam Reynolds & Chaz Harris
$20.00
NZD
Category: Fairytales, Myths and Legends
When a fisherman's daughter inherits a map and joins the crew of a courageous female captain, a bond between them soon forms into love. Pursuing them on their high seas adventure is a fierce band of pirates, bewitched by a wicked Queen who is determined to keep her dark secret from surfacing.  A brand new tale of discovery about the importance of truth, family and love. Maiden Voyage is the follow-up to the internationally acclaimed LGBTQ themed fairytale Promised Land.  Written by Jaimee Poipoi, Adam Reynolds & Chaz Harris, the book features 32 stunning illustrations by Christine Luiten & Bo Moore. Sure to delight kids young and old.  ...Show more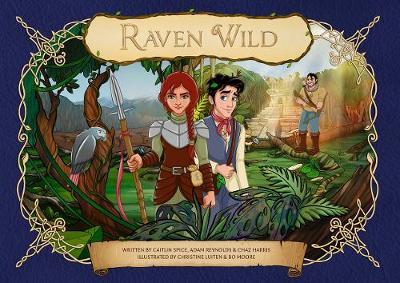 Raven Wild (PB)
by Caitlin Spice; Adam Reynolds; Chaz Harris
$20.00
NZD
Category: Fairytales, Myths and Legends
In Raven Wild, a courageous young woman who was raised as a boy learns of an evil poacher's plan to steal a powerful gem. On a dangerous jungle quest to save the animal kingdom from harm, a childhood friendship transforms into love. Raven Wild is the third in the internationally acclaimed LGBTQ inclusiv e Promised Land Tales book series.  ...Show more
$35.00
NZD
Category: Fairytales, Myths and Legends
Bursting with magic and mischief, adventures abound with this new collection of classic fairytales authored by bestselling author Margaret Mayo. Join favourite characters as they scale beanstalks, ride in carriages made of pumpkins, and eat poisoned apples ... Much-loved classics that feature in the co llection include Cinderella, Jack and the Beanstalk and Rumplestiltskin, These timeless tales are vivaciously retold by Margaret Mayo, who perfectly captures their enchantment. The highly illustrated edition features artwork by Helen Stephens, whose colourful sketches deliver the stories to their dramatic full potential. ...Show more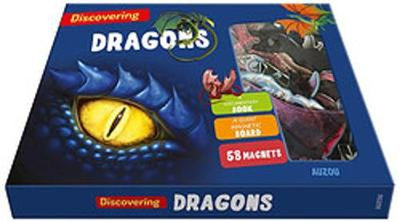 Discovering Dragons (My Magnetic Box Set)
by Katherine Quenot; Pedro Alberto Antonio (Illustrator); Audrey Atuchin (Illustrator); Jenna Vincent (Illustrator)
$30.00
NZD
Category: Fairytales, Myths and Legends
A 64-page guide with a set of 10 dragon magnets for kids to discover the fantascial world of dragons. Inlcudes: A giant magnetic landscape board A huge dragon and dragon skeleton to assemble 58 magnets to create their very own dragons!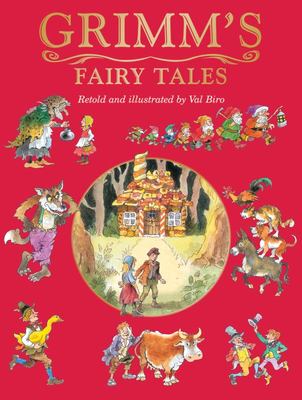 $30.00
NZD
Category: Fairytales, Myths and Legends
Retold and illustrated by Val Biro, this volume contains seven classic favourites. The stories featured are 'The Turnip', 'Hansel and Gretel', 'The Musicians of Bremen', 'The Wolf and the Seven Little Kids', 'The Elves and the Shoemaker', 'The Magic Porridge Pot', and 'The Golden Goose'.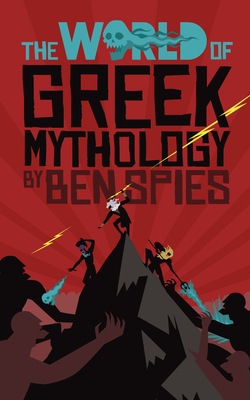 $22.00
NZD
Category: NZ Middle Fiction
Ever wondered what the Greek myths look like through the eyes of a child? Eleven-year-old author, Ben Spies, writes his version of some of the most thrilling tales from Greek mythology. From Titans to Olympians, The World of Greek Mythology delivers an action-packed retelling of the myths, from how th e world was created to a personal take on some of the greatest and mightiest gods and goddesses. Ben adds his quirky humour to each chapter as we follow the drama of the legendary Trojan War and the epic voyage of Odysseus. But be warned: the gruesome world of Greek mythology is not for the faint of heart… get ready for bloody battles and horrible deaths. If you love Greek mythology, or you're keen to learn more, this book is sure to delight and captivate your imagination. ...Show more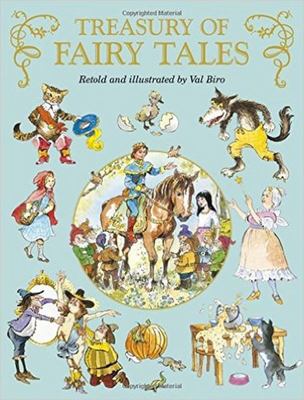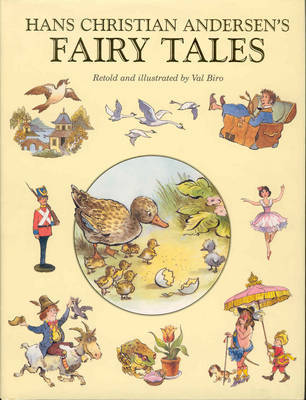 $30.00
NZD
Category: Fairytales, Myths and Legends
Retold and illustrated by Val Biro, this lavish edition contains some of Hans Christain Andersen's best-loved stories. The Wild SwansDan the DunceThe Emperor's New ClothesThe Flying TrunkThe Ugly DucklingThe Little Tin SoldierThe NightingaleThumbelina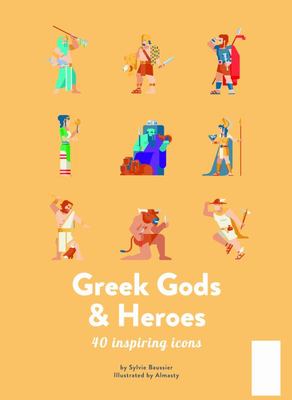 $23.00
NZD
Category: Fairytales, Myths and Legends | Series: 40 Inspiring Icons
Each Top 40 Famous title introduces readers to a fascinating non-fiction subject through its 40 most famous people or groups. In this fun title, 40 gods, goddesses, heroes and heroines of Greek Mythology are waiting to be discovered, including Gaia, Zeus, Prometheus, Pandora, Athena, Antigone, Orpheus, Helen and Achilles. Each portrait includes the person's genealogy, allies and enemies, history and the myths associated with them.  ...Show more
$45.00
NZD
Category: Fairytales, Myths and Legends
From the very beginnings of the Universe in Greek myths to the incredible Labours of Heracles, explore this enchanting and complex world through beautiful storytelling by expert Marchella Ward, and breathtaking artwork from Sander Berg.   Take a journey through Ancient Greece and delve deep into its m ythology in this stunning compendium of tales. From the heros of Athens and Sparta to Orpheus and Persephone in the Underworld, take a magical illustrated journey through the Mediterranean to learn about the places where each story took place. ...Show more
$33.00
NZD
Category: Pop-Ups/Novelty Books
Discover a world of extraordinary beasts, where Cyclops storm in Ancient Greece and the fearsome Ushi-Oni haunts the coast of Japan. Open the pages to unleash 15 incredible pop-up monsters ... if you dare. From the award-winning creator of My First Pop-Up Dinosaurs comes a second striking pop-up treasur y. With Owen Davey's irresistibly stylish illustrations, this exploration of mythological monsters is perfect for those who love the fantastical.   ...Show more