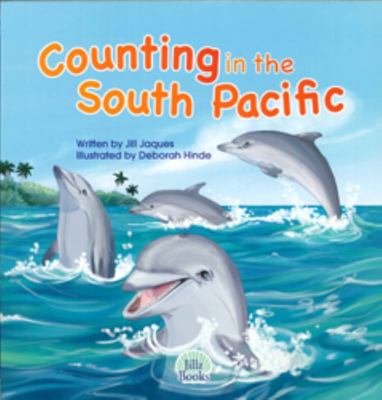 $20.00
NZD
Category: NZ Picture Books
A colourful picture book depicting scenes from the South Pacific that is aimed at supporting preschool children with numeracy skills 1-10. The simple rhyming text develops numeracy skills as children learn the rhyme off-by-heart and link the text to the illustrations.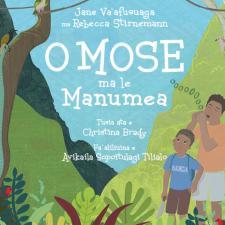 $25.00
NZD
Category: Picture Books: Languages
The Sāmoan edition of Mose and the Manumea.`Ina ua fa`alogo Mose ma lona tauusoga o Niko i le fa`asalalauga i le leitiō e uiga i le manulele fa`asao o le manumea, na fa`aoso loa le lā sa`iligā manumea. Ua ō i le loloto o le togāvao pogisā, o lo o i le isi itūmauga. `Ua maofa tama i  manu ese`ese na lāto u fetaia`i i le vaomatua, `ae fa`amata o le `ā lā mauaina lenei manulele mauagatā?O Mose ma le Manumea is designed to be read independently by 8–10 year olds and to be read aloud to younger readers.It can be enjoyed by families and also used as a valuable interactive conservation resource in classrooms. An educational resource containing facts about the manumea and other endemic species of birds. It raises awareness about the importance of protecting the manumea – the critically endangered national bird of Sāmoa.Royalties from sales of the book will go towards conservation of the manumea initiatives in Sāmoa.Also available in the English edition Mose and the Manumea. ...Show more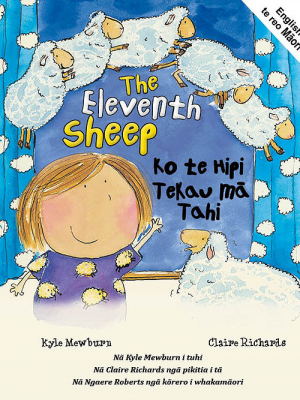 $40.00
NZD
Category: Pasifika Picture Books
"When the eleventh sheep falls out of Sian's dreams and into the real world, Sian is excited to have a new friend. Every day they play together, and at night Sian falls straight asleep with her arms around her woolly friend. But she can tell the eleventh sheep is homesick" Ko e sipi hono tahataha 'oku tali pe, 'i he poo kotoa. Mo'utalia, ta'e fiema'ua, ta'e tokanga'ia. ...Show more
$30.00
NZD
Category: Stories from Around the World | Series: Pasifika Superheroes
Mataginifale is a Niue superhero with a difference. She isn't known for her super powers, but for her super creativity. One day she had an argument with a whale that tested her thinking skills too. Find out what happened in The Artist and the Whale, a Niue legend retold by David Riley and translated in to Vagahau Niue by Elviso Togiamua. ...Show more
$40.00
NZD
Category: Pasifika Picture Books
"When Milly the cow looks up at the moon she knows it must be lonely, so she decides to keep it company. The other cows think she's crazy, but Milly continues trying to win the moon's friendship. But this is harder than Milly thinks. After all, how do you get the moon to share its secrets with you?"
$20.00
NZD
Category: NZ Picture Books
When old enough to fly alone, Kaiana is given a plane ticket by her family to visit her grandmother, Teiti, who lives on a Pacific Island. There, beside a beach full of creatures, her adventures begin, as does her close relationship with Teiti. It's a heart-warming story about and grandmother and grandd aughter meeting for the first time. ...Show more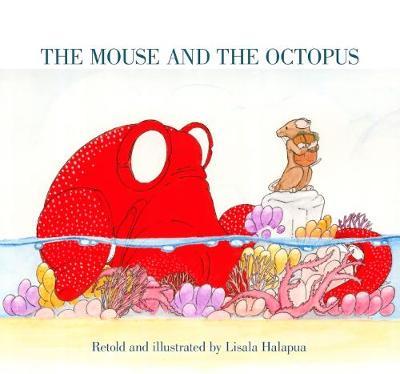 $26.00
NZD
Category: NZ Picture Books
This children's picture book tells an old Tongan fable about a mischievous mouse and an unwitting octopus. An origin story, its illustrations take the reader from a Tongan forest to the edge of a fringing reef. The story is a parable to teach fishing lure design and exemplifies the knowledge contained w ithin island communities. It also teaches children how the environment sustains us, fostering an appreciation for the Pacific's unique ecosystem and the need for its preservation. 12 full page illustrations, with small ink drawings that accompany the text. ...Show more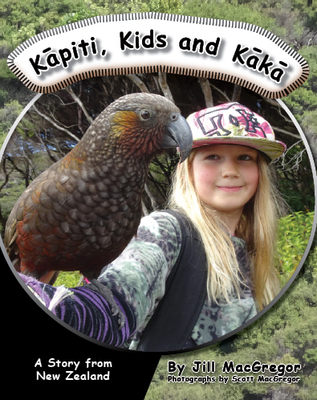 $26.00
NZD
Category: Pasifika Picture Books | Series: Children of the Pacific
Matt and Tora stay on Kapiti Island where they meet special creatures that we were once endangered on the mainland and now live in a predator-free environment.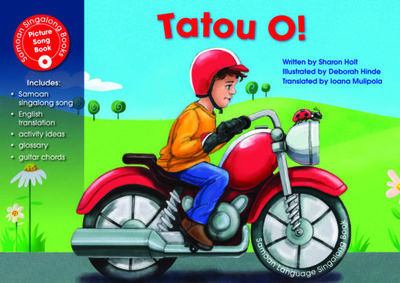 $26.00
NZD
Category: Pasifika Picture Books
This singalong book has been developed to support the teaching and learning of simple Samoan words and phrases in a fun, interactive way. The book includes: Repetitive sentence structure Vocabulary for colours and vehicles Music which turns the book into a catchy song English translation List of activ ity ideas to make this much more than a fun book to do on the mat! Picture glossary Guitar chords ...Show more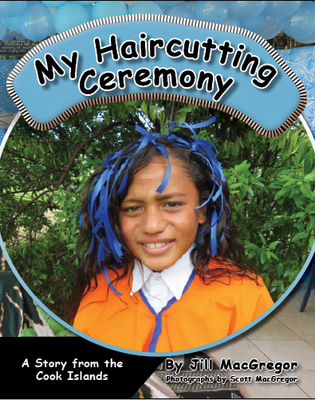 $25.00
NZD
Category: Pasifika Picture Books
Tikopuna is 12 years old and has never had his hair cut. His family and friends have returned to the Cook Islands to celebrate his haircutting ceremony.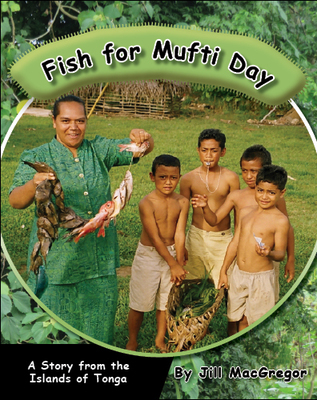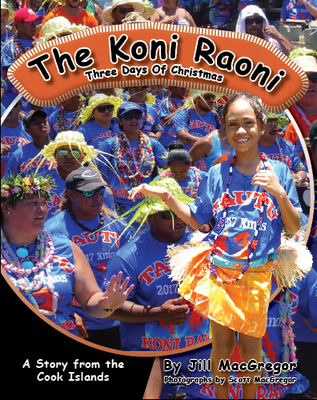 $26.00
NZD
Category: Pasifika Picture Books | Series: Children of the Pacific
Pururangi lives in Aitutaki and this year at Christmas time its the turn of her village to travel around the island and dance for the people in the other villages.