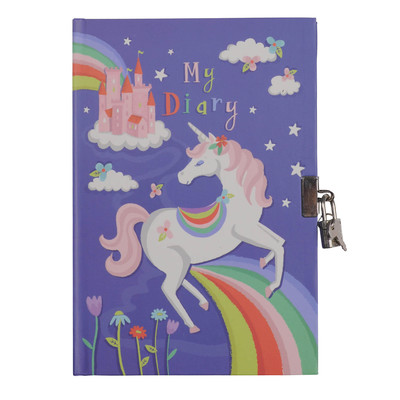 $12.00
NZD
Category: Notebooks, Journals & Diaries
Did you keep a secret diary when you were young? Every child needs a special place to write down their secret thoughts, dreams and aspirations. Tiger Tribe's lovely hard-cover lockable diaries contain 120 full colour pages, filled with decorative, colourful illustrations - certain to keep you inspired t o fill the pages with all the best memories. And rest assured they will be safe - each diary locks up with its very own padlock and keys.  At 14.5 x 21.5cm each compact diary is the perfect size to hide under your pillow or throw in your overnight bag. Suitable for ages 3+ ...Show more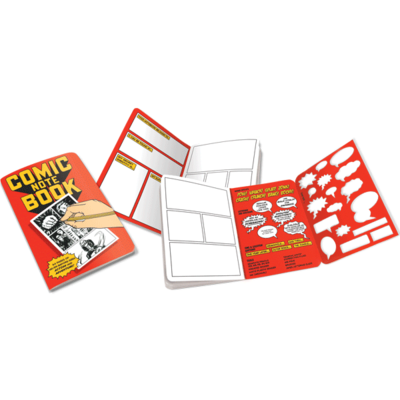 $8.00
NZD
Category: Notebooks, Journals & Diaries
For those of us who would rather be Jack Kirby than Jack Kerouac, UPG created the Comic Note Book. The pages already have comic book borders and panels drawn in, so from the moment you open the cover, you're ready for action. And that's not all. The back panel gives you more than a dozen punch-out ste ncils to use for speech balloons, thought balloons, captions, sound effects... everything you need to tell your story. Whether you're a writer/artist or collaborating with a talented friend, here is the perfect portable, tradable pocket notebook for drawing superheroes or drafting scenes for your ground-breaking autobiographical graphic novel. ...Show more
$19.00
NZD
Category: Notebooks, Journals & Diaries
Get ready to journal and learn to tell your own story with Raina Telgemeier, the #1 New York Times bestselling creator of Smile, Sisters, Drama, and Ghosts Calling all fans of Raina Telgemeier: Have you ever thought about telling your own story, whether it be true or imagined? Are you interested in wr iting, drawing, or both? If the answers are yes, this fun, colorful, and interactive journal is for you. With guidance from Raina herself, brainstorm ideas, make lists, paste in personal photos, and use your imagination like never before to create your own stories. For additional inspiration, behind-the-scenes info from Raina's own comics-making adventures is featured inside. ...Show more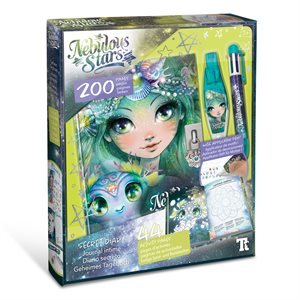 $28.00
NZD
Category: Notebooks, Journals & Diaries
Everyone has their little secrets! The Stars will listen to all your secrets and share your thoughts and activities through this secret diary. Comes with a magic secret pen. Age: 7 years and up Approx package dimensions: 23 x 28 x 4 cms Contents: 200-pages diary(includes Marinia's full story, 44 pages of fun activities, Sticker page, 150 lined pages), 6-color ballpoint pen, a magic pen with light up cap The Stars will listen to all your secrets and share your thoughts and activities through this secret diary. Have hours of creativity and fun Let your imagination run wild ...Show more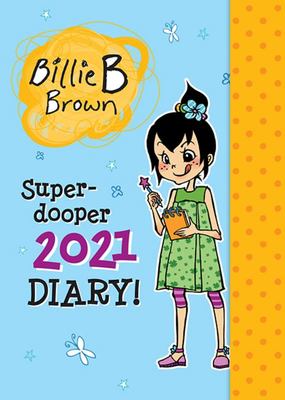 $20.00
NZD
Category: Notebooks, Journals & Diaries | Series: Billie B Brown
Do you know what the B in Billie B Brown stands for?  Birthdays, best friends and big events! Record all of these and more in your very own Super-dooper 2021 Diary!
$21.00
NZD
Category: Notebooks, Journals & Diaries
Think of Wreck This Journal as the anarchist's Artist's Way - the book for those who've always wanted to draw outside the lines but were afraid to do it. For anyone who's ever wished to, but had trouble starting, keeping, or finishing a journal or sketchbook comes Wreck This Journal, an illustrated book featuring a subversive collection of suggestions, asking readers to muster up their best mistake - and mess-making abilities to fill the pages of the book (and destroy them). Through a series of creatively and quirkily illustrated prompts, acclaimed artist Keri Smith encourages journalers to engage in 'destructive' acts - poking holes through pages, adding photos and defacing them, painting with coffee, colouring outside the lines, and more - in order to experience the true creative process. With Keri Smith's unique sensibility, readers are introduced to a new way of art and journal making, discovering novel ways to escape the fear of the blank page and fully engage in the creative process. A new edition of Keri Smith's bestseller, with updated material ...Show more
$23.00
NZD
Category: Notebooks, Journals & Diaries
This journal is a must-have for every budding spy. Find out how to crack a code, learn different languages, boost your spy skills and test your Kensy and Max knowledge. Plus there are plenty of lined pages for your own spy notes!
$17.00
NZD
Category: Notebooks, Journals & Diaries | Series: Lonely Planet Kids
Never forget an adventure with this bright and bold journal from Lonely Planet Kids. Packed with writing topic suggestions, lists to complete, ideas for getting the creative juices flowing and lots more fill-in fun, this is the perfect way for young travellers to record their memories from a trip. There 's space to write, draw, collage, colour and complete - turning the finished journal into a wonderful scrapbook to treasure forever. With fun illustrations, a super-bright neon cover and a handy, backpack sized format, it's a must-have item for any trip. Part of our Family Activity range. Also available: My Family Travel Map, Boredom Buster About Lonely Planet Kids:From the world's leading travel publisher comes Lonely Planet Kids, a children's imprint that brings the world to life for young explorers everywhere. With a range of beautiful books for children aged 5-12, we're kickstarting the travel bug and showing kids just how amazing our planet can be. From bright and bold sticker activity books, to beautiful gift titles bursting at the seams with amazing facts, we aim to inspire and delight curious kids, showing them the rich diversity of people, places and cultures that surrounds us. We pledge to share our enthusiasm and love of the world, our sense of humour and continual fascination for what it is that makes the world we live in the diverse and magnificent place it is. It's going to be a big adventure - come explore! ...Show more
$22.00
NZD
Category: Notebooks, Journals & Diaries
For anyone who's ever surveyed the world and thought, 'Ugh, where do I even start?!' comes The Revolution Handbook, a journal to help you kickstart revolutionary campaigns and log your activism memories. Through a series of tongue-in-cheek prompts, activist-illustrator Alice Skinner encourages you to c reate your best campaign slogans, troll-stamping tweets and protest signs - and urges you to release some of your inner fury by scrawling all over the face of one Donald J. Trump. With a blend of practical suggestions and whimsical challenges, this is the essential handbook for anyone who dreams of a better world - and wants to help make it a reality. Through Alice's art, you'll find checklists for going on marches, tips for self-care when you find the world is just getting too depressing, and the confidence you'll need to stick two fingers up at the system. ...Show more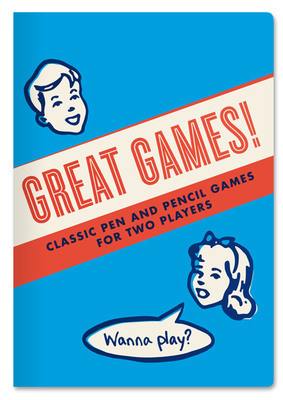 $8.00
NZD
Category: Notebooks, Journals & Diaries
A handy notebook featuring a variety of game boards and game instructions in the back, including: - 64 game pages (reusable if your pencil has an eraser!) - Three different game formats (squares, dots, and hexes) - Easy-to-follow rules to several games - you decide which game to playYou will NEVER BE BO RED AGAIN! ...Show more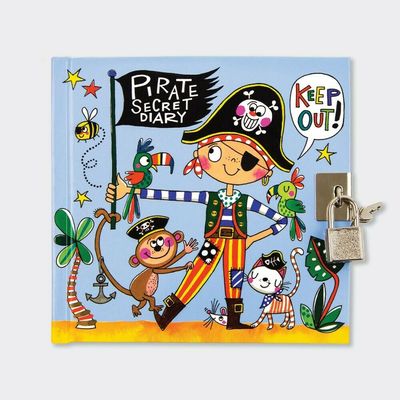 $24.00
NZD
Category: Notebooks, Journals & Diaries
This perpetual bestselling secret diary is a perfect child's present, with a heavy laminated cover, printed inside pages, a small padlock and two keys. In a fun pirate design.