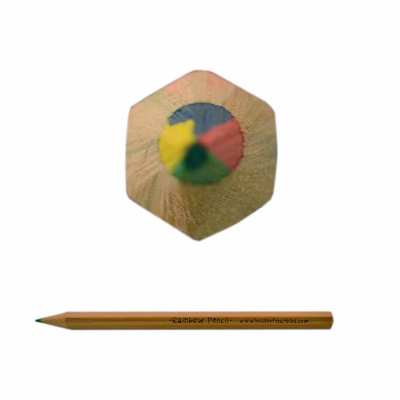 $2.50
NZD
Category: Art Supplies
Each pencil draws a wonderful multi-colour stripe. Each pencil contains red, yellow, green & blue. Sold individually. Measures approx: 17.5 cms in length.

$2.00
NZD
Category: Stamps & Stickers
Base end stamps out the animal. Roller end stamps out the footprint. Assorted designs. Choose from: Tyrannosaurus, Allosaurus, Triceratops, Brachiosaurus, Velociraptor, Iguanadon, Stegosaurus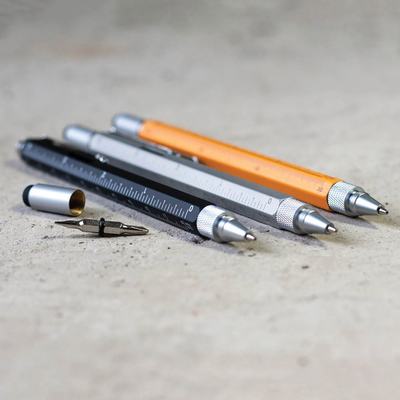 $15.00
NZD
Category: Art Supplies
Pens are only for writing… right? Wrong! This awesome little pen is your new all-in-one utility tool! Perfect for measuring, screwing Phillips or Flat Head screws, checking photos or shelves are perfectly straight before mounting them on your wall, or even using as a touchscreen pen for your phone or t ablet, this little pen does it all! The pen is constructed from a durable, compact and lightweight metal casing with a knurled metal grip and a pen clip. 6-in-1 Pen Features: Ballpoint Pen Touchscreen Stylus Phillips Screwdriver Flat Head Screwdriver Spirit Level Ruler / Scale Pen Measurements: 16cm (length) x 1cm (diameter) PLEASE NOTE: This pen comes in three colours (Black, Silver, Yellow), one of which will be selected at random. However, if you order more than one pen we will do our best to ensure you receive different designs. ...Show more
$25.00
NZD
Category: Notebooks, Journals & Diaries
Keri Smith, creator of the mega-bestselling Wreck This Journal, now brings her imagination and inspiration to children with this picture book that explores the very active experience of reading.   What if there were a book that changed every time you read it? Actually, every book does this. We are all p art of the books we read, because our individual reactions, ideas, and emotions make the book whole, and these things are changing all the time. Keri Smith has helped millions of people free their creativity and find their own voice with her interactive books, and now she brings that sensibility to children and to the act of reading. This picture book is an invitation to honor your own vision and to welcome imperfection. Kids will discover that reading can engage all five senses, and that what they themselves bring to a book is an important contribution. (And of course they'll be invited to do a bit of harmless "wrecking" ) ...Show more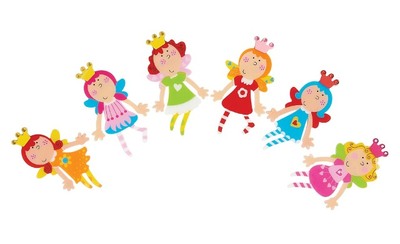 $1.00
NZD
Category: Bookmarks
This PVC fairy bookmark comes in 6 different designs. All designs have a jewelled crown.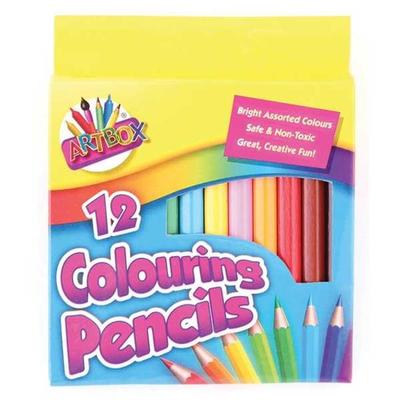 $2.50
NZD
Category: Art Supplies
12 Half Sized Coloured Pencils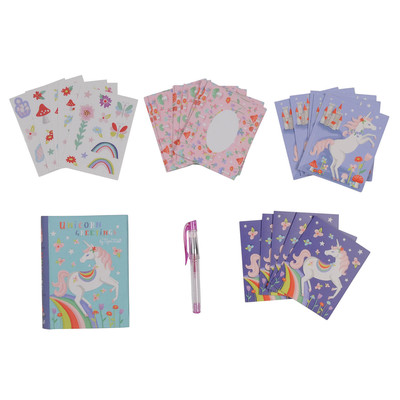 $13.00
NZD
Category: Stamps & Stickers
Unicorn Greetings are small and fun and ever-so sweet! Each little book contains everything you need to create and send magical unicorn messages. Write a secret note to the tooth fairy or a magical message to a special friend, decorate it with lovely sticker labels, and make it all a bit sparkly too!  With Unicorn Greetings you will discover a little bit of magic and a whole lot of fun. Each book is 8cm(w) x 11cm(h).  Each Unicorn Greetings book contains: • 10 gift cards (2 designs)• 10 envelopes• 5 sheets of stickers• Glitter gel pen Suitable for ages 3+ ...Show more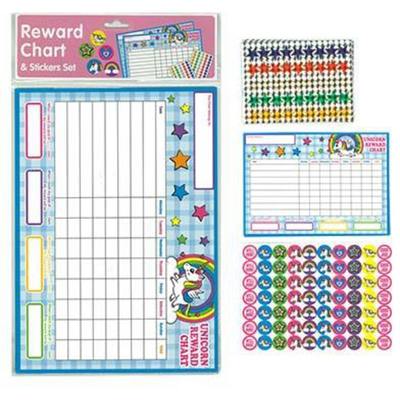 $7.00
NZD
Category: Stamps & Stickers
Encourage and motivate your children to achieve their goals with this fun reward chart. Contents: 4 reward charts, 225 assorted foil stars, 70 reward stickers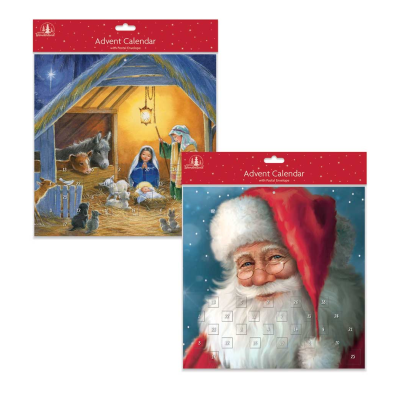 $6.00
NZD
Category: Advent Calendars
Please state which calendar - Nativity or Father Christmas - you would like and we will let you know if it is available.