$30.00
NZD
Category: Mazes & Dot to Dots
It is a-MAZE-ing! And in this case, the pun is 100% justifiable: There is nothing like Mega-Maze Adventure!, an ingeniously conceived and brilliantly executed idea that delivers hours and hours of screen-free fun for any child. This is not just a book of mazes - the book itself is the maze. A maze that is more than 600 feet long, to be precise. Printed on light card stock and consisting of fourteen spreads, the mega-maze begins on the front cover and, through the clever use of die-cut portals, continues page by page, zigging and zagging, until it finally ends on the inside back cover. And as inventive as the portal concept is, what's truly dazzling are the mazes themselves. Each spread is conceived as its own stand-alone world marrying a kind of Where's Waldo? hypnotic detail with bright, swirling, richly colourful and complex illustrations. There's Robot World and Butterfly World, Ski World and Underwater World, Roller-Coaster World and Dragon World, Cave World and Skyscraper World. Hidden surprises are woven into all of the mazes, and fun facts add another layer of pleasure to a compelling adventure. The uncoated pages are easy to write on whether you choose to work in erasable pencil or more daredevil ink. ...Show more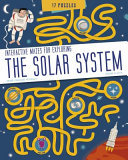 The Solar System
by Pierre-François Mouriaux; Fleurus
$23.00
NZD
Category: Mazes & Dot to Dots
Climb into your space suit, make sure your gloves and helmet are properly secured, and settle behind the controls of your spaceship. 5, 4, 3, 2, 1 . . . liftoff! Fly through these 17 mazes and the universe will have no more secrets for you! Discover each of the planets in our solar system, which countr ies have sent animals into space, and what a day in the life of an astronaut looks like! But beware of traps, distractions, and dead ends . . . ...Show more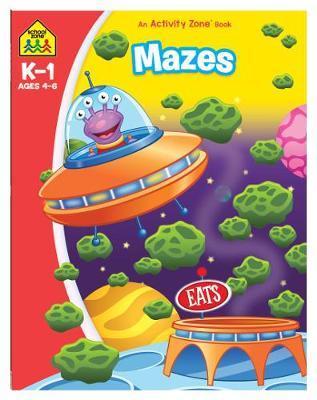 $10.00
NZD
Category: Mazes & Dot to Dots | Series: School Zone
Mazes are more than a fun activity - they develop hand-eye coordination, attention to detail and thinking skills. Created for children aged 4-6, School Zone Mazes An Activity Zone Book offers hours of educational fun, with 64 exciting mazes for children to solve. Wide paths, interesting characters and c olourful illustrations make these mazes a perfect fit for young learners. For over 30 years, School Zone has been a market leader in children's educational products. School Zone offers a full line of exceptional educational materials. ...Show more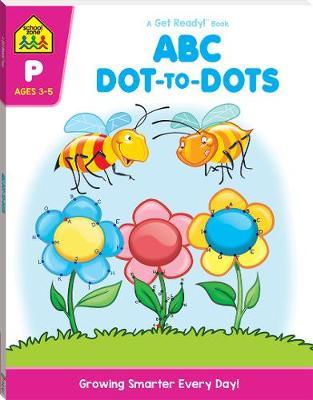 $10.00
NZD
Category: Mazes & Dot to Dots | Series: School Zone
This ABC Dot-to-Dot Get Ready Book helps school-ready children identify the letters of the alphabet and place them in sequence, all while enjoying a highly immersive and fun colouring activity! The dot-to-dot activities improve children's fine motor skills and hand-eye coordination, as they join the dot s and practise numerical order. Get Ready books review, reinforce and accelerate learning and keep kids classroom ready. ...Show more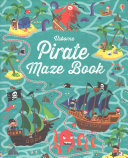 $20.00
NZD
Category: Mazes & Dot to Dots | Series: Mazes
Lots of amazing Pirate mazes, each one completely different from the one before. Many of the mazes contain extra puzzles to solve and challenges to complete en route, and the mazes get gradually more and more difficult throughout the book, pushing children to develop their problem-solving and visual rec ognition skills. ...Show more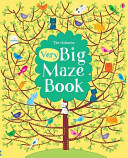 $30.00
NZD
Category: Mazes & Dot to Dots | Series: Mazes
A massive book of over 100 thrilling maze puzzles for young readers to solve, sure to keep them engrossed for hours. Each colourful maze provides a different adventure, from treasure islands and runaway rollercoasters, to jumbled jellyfish.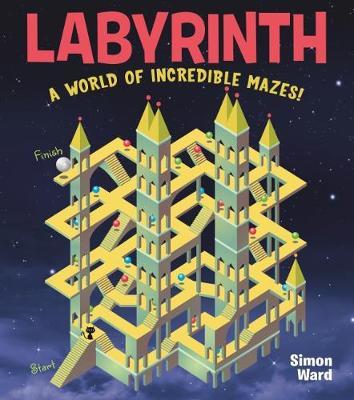 $15.00
NZD
Category: Mazes & Dot to Dots
Dare you enter the labyrinth? Its mind-bending mazes will take you on a journey through impossible landscapes and uncanny illusions. Explore a strange, upside-down city, escape from a black hole, or lose yourself in a mysterious mirror maze. Welcom to the Labrinth ...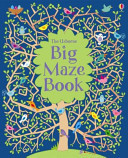 $20.00
NZD
Category: Mazes & Dot to Dots | Series: Mazes
Fifty amazing mazes, each one completely different from the one before. With extra puzzles to solve and challenges to complete en route, encouraging children to develop their problem-solving and visual recognition skills.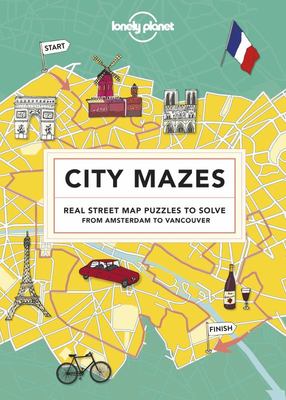 $27.00
NZD
Category: Mazes & Dot to Dots
Ideal for puzzle fans who love to travel, this fun, challenging and beautifully illustrated activity book takes readers on a journey across 30 of the world's greatest cities. Alongside famous sights like the Eiffel Tower and Empire State Building, each maze reveals hidden gems, flea markets, unusual sho ps, galleries, restaurants, and more. ...Show more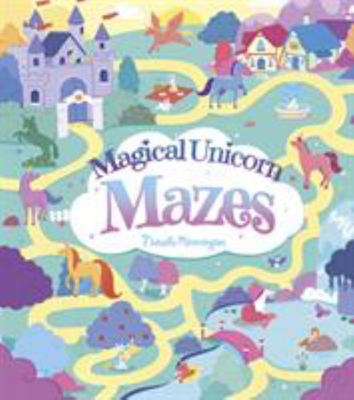 $15.00
NZD
Category: Mazes & Dot to Dots
Join us on a trip to the Rainbow Kingdom, where the unicorns and their enchanted friends are waiting for you Show them the right way through the colorful mazes in this book and they'll send a little magic your way. They love dashing along rainbows in the gardens of Castle Sunshine, springing through the glades of the Enchanted Forest and frolicking through the valleys of Candy Land. The unicorns are joined in this book by their friends the flying horses, fairies, and mermaids, and a cavalcade of cheeky and charming animals. Ideal for children aged 4 and up. ...Show more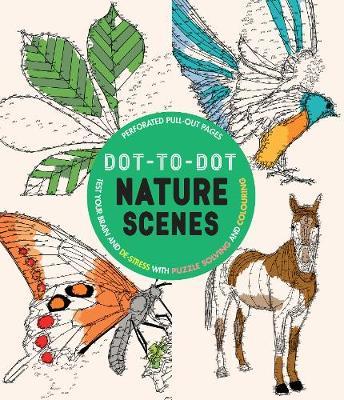 $17.00
NZD
Category: Mazes & Dot to Dots | Series: Dot-to-Dot
Would you like to keep your brain challenged while you chill out? Then choose Dot-to-Dot Nature Scenes, a compelling new genre of complex dot-to-dot puzzles that combines brain training with puzzle solving and colouring-in fun. Many of these full-on challenges feature over 1000 dots and, with each page perforated, every one can be colouring in, torn out and displayed. The puzzles feature impressive natural scenes, such as mountain landscapes and waterfalls, to living creatures, such as dolphins and bats, and beautiful natural forms, such as spider webs, flowers and leaves. ...Show more