Colouring, Sticker Books, Dot-to-Dots, Puzzle Books, Mazes, Can-you-Spots, Optical Illusions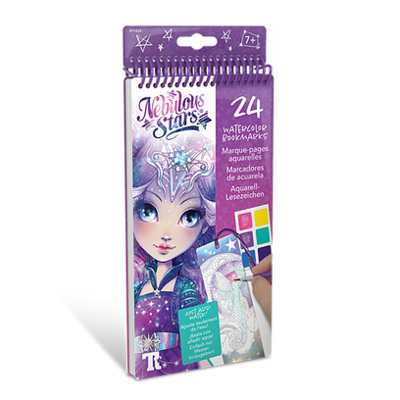 $16.00
NZD
Category: Bookmarks
Never lose your page again with these creative do-it-yourself watercolour bookmarks. 24 paint-on bookmarks 6 paint colors on every page! Paintbrush Cotton thread Color instructions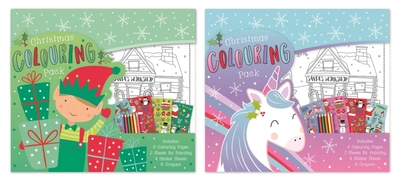 $30.00
NZD
Category: Mazes & Dot to Dots
It is a-MAZE-ing! And in this case, the pun is 100% justifiable: There is nothing like Mega-Maze Adventure!, an ingeniously conceived and brilliantly executed idea that delivers hours and hours of screen-free fun for any child. This is not just a book of mazes - the book itself is the maze. A maze that is more than 600 feet long, to be precise. Printed on light card stock and consisting of fourteen spreads, the mega-maze begins on the front cover and, through the clever use of die-cut portals, continues page by page, zigging and zagging, until it finally ends on the inside back cover. And as inventive as the portal concept is, what's truly dazzling are the mazes themselves. Each spread is conceived as its own stand-alone world marrying a kind of Where's Waldo? hypnotic detail with bright, swirling, richly colourful and complex illustrations. There's Robot World and Butterfly World, Ski World and Underwater World, Roller-Coaster World and Dragon World, Cave World and Skyscraper World. Hidden surprises are woven into all of the mazes, and fun facts add another layer of pleasure to a compelling adventure. The uncoated pages are easy to write on whether you choose to work in erasable pencil or more daredevil ink. ...Show more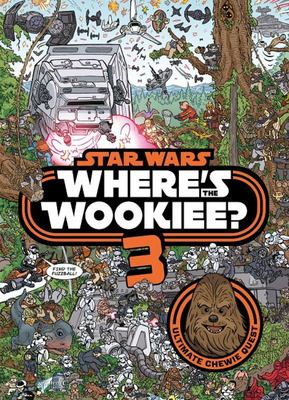 $18.00
NZD
Category: Search & Find | Series: Star Wars Ser.
Chewie is back for another search and find adventure! Featuring new locations to explore and characters to find as you resume your hunt for the hairy hero! Includes 10 new scenes to enjoy, plus bonus story content and fun Wookiee facts.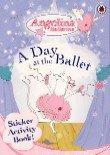 $28.00
NZD
Category: Colouring & Sticker Books
Wondermorphia combines artwork from Fantomorphia and Geomorphia into one edition. Enter the enchanting fantasy worlds of epic doodler Kerby Rosanes, with scenes and animals inspired by gothic grandeur and the natural landscape. From clockwork dragons and vine-entangled pumpkins, to fiery foxes erupting from volcanoes and fairy-tale castles growing out of crystal foundations - there's plenty for you to bring to life with colour. As an extra challenge, seek out the search items at the back of the book. There's more to discover within these pages than you ever dreamed possible. On top of the success of Animorphia, Imagimorphia and Mythomorphia, Kerby's detailed doodle skills have already earned him a solid fan base. He has over 1 million followers on Instagram, his Sketchy Stories Facebook page has more than 2 million likes, and he has over 500K project views on Behance. ...Show more
$6.00
NZD
Category: Activity & Puzzle Books | Series: Usborne Minis
This little book of puzzles is the perfect way to keep you entertained at Christmas. The puzzles cover everything from mazes to spot the difference, based on bright and colourful scenes filled with reindeer, elves and lots of festive cheer. Round up lost reindeer, help the elves in Santa's workshop, and guide his sleigh through the clouds and back to the North Pole. Have a go at these puzzles and many more in this fun-packed Christmas puzzle book. A light and compact puzzle book that's perfect for taking on journeys. Part of a growing range of mini paperbacks, including puzzle books, sticker books and drawing books. ...Show more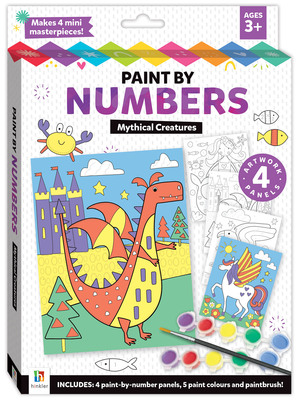 $11.00
NZD
Category: Colouring & Sticker Books
Who doesn't love a brightly coloured, friendly dragon?   Budding young artists and mythical-creatures enthusiasts alike will delight in this super-fun and easy-to-accomplish Paint by Numbers kit. By simply following the number and colour code with the matching paint, a mythical scene will appear... li ke magic!    This fun and easy-to-follow kit includes: 4 artwork panels with fun mythical creatures scenes, 5 paint pots and 1 paint brush. • 4 paint-by-number panels • 5 paint colours • paint brush ...Show more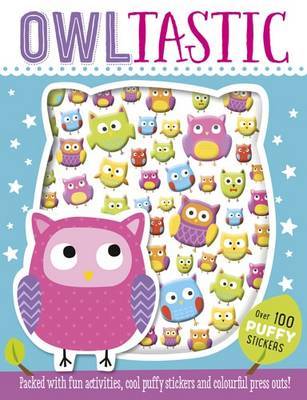 $12.00
NZD
Category: Colouring & Sticker Books
This fun activity book is packed with things to do: colouring and doodling activities, awesome card press-outs and a sheet of puffy stickers! At the back there are card pages with press-out bookmarks, door hangers, models, cards and postcards to colour and decorate.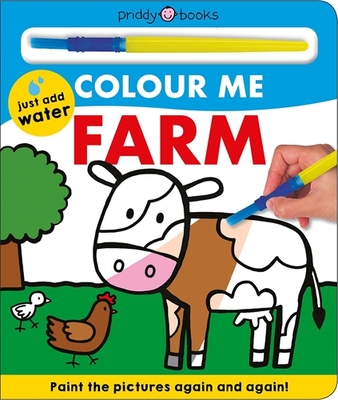 $17.00
NZD
Category: Colouring & Sticker Books | Series: Colour Me
Colour Me Farm is part of a new activity range from Priddy Books. Children can add colour to different pictures simply by wetting a paintbrush and painting over the pages, no paints needed!The pages are even reusable - once painted, the colour magically disappears so kids can complete the pictures again and again. They have sturdy board pages and a paintbrush is included in a blister pack. ...Show more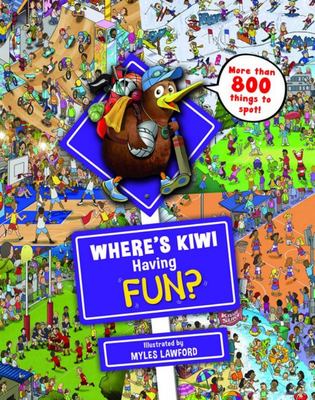 $22.00
NZD
Category: Search & Find
Kiwi loves sport and wants to get in amongst it! Spot Kiwi as he surfs the waves at a busy beach, sprints around the athletics track, skis the snowy slopes and scores a try on the rugby field. And among the crowds of sports fans, you'll also spot Kiwi's mates, such as Sporty Sheep, Tricky Tuatara, Gumbo ot Guy and Mystery Moa! ...Show more