$15.00
NZD
Category: Lift-the-Flaps | Series: Campbell, Rod
'I wrote to the zoo to send me a pet . . .'Rod Campbell's classic lift-the-flap book Dear Zoo has been a firm favourite with toddlers and parents alike ever since it was first published in 1982.Young children will love lifting the flaps to discover the animals the zoo has sent - a monkey, a lion and eve n an elephant! But will they ever manage to send the perfect pet?With bright, bold artwork, a catchy refrain and a whole host of favourite animals, no child's bookcase is complete without a well-worn copy of Dear Zoo. ...Show more
$15.00
NZD
Category: Board & Cloth Books | Series: My First Gruffalo
Who's that behind the tree? Lift the flaps to find all your favourite characters from the Gruffalo. A brand new title from the My First Gruffalo pre-school and baby range. A chunky board book with sturdy flaps - perfect for small paws. Publishing alongside My First Gruffalo: Spot and Say, a first words board book with handy tabs. ...Show more
$21.00
NZD
Category: Lift-the-Flaps | Reading Level: Children's - Kindergarten, Age 5-6
The Very Hungry Caterpillar has sold over 41 million copies worldwide in over 62 languages. In this new lift-flap book, children are asked where the Hungry Caterpillar might be hiding. Is he hiding in the grass? No, that's a chirpy cricket! Is he nibbling the strawberry? No, that's an ant! The lift-flap on every spread lets little readers join in the fun as they search in this fun, interactive take on the beloved children's classic. ...Show more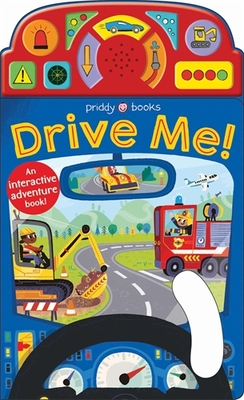 $20.00
NZD
Category: Sound Books | Series: On the Move
With a 10-button sound bar and handle-shaped pages, each exciting spread focuses on a different vehicle. As well as the die-cut pages, there are two sounds to find to use with each vehicle - from a honking horn, revving engine and much more. The two-line rhymes on each page encourages the child to get involved and take on the role of a race car driver, astronaut or a construction worker as they pretend to drive around the scenes. ...Show more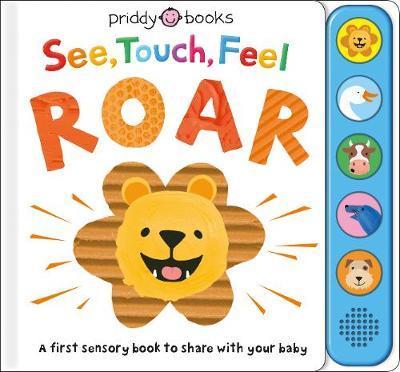 $22.00
NZD
Category: Sound Books | Series: See Touch Feel
With a sound module that plays five realistic animal sounds, this sturdy board book is specially designed to stimulate babies through sensory play. Each page has colourful images that encourage babies and parents to have fun together by recreating animal sounds and movements. See, Touch, Feel: Roar is i deal for developing babies' language recognition and motor skills. With bright, photographic images and amazing sounds to play again and again, See, Touch, Feel: Roar is the perfect book for babies to learn. ...Show more

$18.00
NZD
Category: Board & Cloth Books
Spot has lost his friends the frogs! Peek behind the snuggly felt flaps to see where they are hiding. And learn about colours along the way. This is the perfect introduction to the wonderful world of Spot, and the sturdy felt flaps are ideal for developing fine motor skills. Enjoy the fun of discoveri ng what's behind the flap read after read.   ...Show more
$18.00
NZD
Category: NZ Board & Cloth Books
Greywacke Jones was hunting a bee. But where was Hairy Maclary? Hairy Maclary is playing hide and seek. Can you find him? In this lift-the-flap board book the loveable and mischievous Hairy Maclary is hiding from the neighbourhood cats. But then he comes nose to nose with Scarface Claw, the toughest tom in town. This interactive board book is perfect for young Hairy Maclary fans. With easy to lift flaps and bouncy rhythm, it will keep young hands occupied and young minds engaged. ...Show more
$30.00
NZD
Category: Lift-the-Flaps | Series: Lift the Flap | Reading Level: Children's - Grade 1-2, Age 6-7
With a page for each continent, children will love lifting the flaps in this atlas to discover the interesting animals, buildings, foods and cultures that they would find there.
$16.00
NZD
Category: NZ Picture Books
Maori-language champion Stacey Morrison has translated Little Kiwi's bestselling lift-the-flap pukapuka! Kua tae ki te wa e moe ai a Kiwi Pakupaku, engari kei hea ia? Whaia tana Kokara, ka kimi haere i a ia i te ngahere o Aotearoa. A favourite lift-the-flap adventure in the eternally popular Little Ki wi series of storybooks, now available in te reo Maori. Kua tuhi pakiwaituhi a Bob Darroch mo te nuinga o tona oranga. Kua whakamahia ana mahi toi mo nga taputapu takaro, nga tapaepae, nga manatunga, kari whakaahua, niupepa me nga moheni, puta noa i te ao. No te tau 1999 i timata ai tana tuhi pukapuka ma nga tamariki. No te tau 2001 ka puta mai te tuatahi o ana pukapuka Kiwi Pakupaku, a, neke atu i te tekau pukapuka kua whai mai. I te tau 2015 ka whakawhiwhia a Bob ki te Storylines Gaelyn Gordon Award for a Much-loved book, mo Little Kiwi is Scared of the Dark. Kei Temuka, Arowhenua a Bob raua ko tana hoa wahine a Ruth e noho ana. Na Stacey Morrison i whakamaori, he pai nga pukapuka Kiwi Pakupaku ki ana tamariki tokotoru. ...Show more
$20.00
NZD
Category: Te Reo Maori Language | Series: Peppa Pig
For the first time ever, Peppa is available in Maori in a bi-lingual book designed to help parents and children learn together. Lift-the-flaps and spot the objects on every page with Peppa and her family and friends. This book is a feast for the eyes with clear images and the words in both English and Maori. There are over 100 words and names to learn including topics such as; the home, the shops, the playground... and many more! ...Show more
$23.00
NZD
Category: Lift-the-Flaps | Series: See Inside | Reading Level: Children's - Kindergarten, Age 5-6
Follow your food as it travels through your body. Take a deep breath and explore your lungs. Let your mind boggle at what your brain can do. This exciting book, packed with lively illustrations and fascinating flaps, is bursting to reveal your body's amazing secrets.
$23.00
NZD
Category: Lift-the-Flaps | Series: Look Inside
Fascinating flap book packed with interesting information about cars, from how they the first automobiles were invented, to how speedy racing cars get around tracks. Each of the seven double-page spreads have several flaps to lift, many with double flaps, and several of them also have fun paper technolo gy such as sliding a race car or moving a car along a production line in a factory. Other spreads look inside a busy car repair shop, and a scrap yard where old cars get crushed. Illustrations: Full colour throughout ...Show more