$23.00
NZD
Category: Lift-the-Flaps | Series: Look Inside | Reading Level: Children's - Kindergarten, Age 5-6
This is a fun flap book packed with information about space, and the amazing things that float through it - stars, moons, comets, and the planets of our solar system. Each double-page spread has a colour illustration, and several flaps to lift to find out more about what's going on in the scene.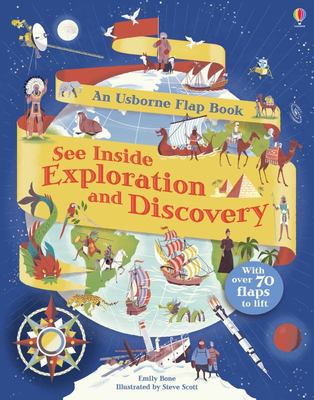 $23.00
NZD
Category: Lift-the-Flaps | Series: Usborne See Inside
Some of the most famous and daring explorers from history are featured in this interactive, lift-the-flap reference book. Find out about Marco Polo's journey from Italy to China in 1271, Ibn Battuta's 28-year trip around the globe, Christopher Columbus' discovery of the 'New World', the race to the pole s, space exploration and lots more. ...Show more
$23.00
NZD
Category: Lift-the-Flaps
Looking after our planet is an inspiring flap book, exploring the problems facing our planet today and what we can do about them. It sets out why conditions on Earth are just right for life, how our modern lives are putting the planet at risk and what we can all do to work towards a greener future.  Exp ert advice from Professor Mike Berners-Lee, author of There's No Planet B and How Bad Are Bananas. Friendly and encouraging illustrations combined with punchy text. Practical advice on how every reader can make a difference. ...Show more
$23.00
NZD
Category: Lift-the-Flaps | Series: Usborne See Inside
Trains hold a fascination for just about everybody and this lift-the-flap history of locomotion tells it all from Stephenson's Rocket to the bullet trains of today. You can lift the flaps to explore all kinds of exciting trains, from a luxury steam train fit for a queen to super-fast trains that run on magnets, trains that can climb up mountains, and lots, lots more. Part of a collectable series of interactive information books. ...Show more
$23.00
NZD
Category: Lift-the-Flaps | Series: Usborne See Inside
This title tells the wonderful, mysterious and often funny stories behind famous inventions. Flaps reveal lovingly detailed artwork to show the hidden workings inside inventions. Carefully researched text explains the differences between discovery, invention and innovation, and how these three aspects u nite. ...Show more
$16.00
NZD
Category: NZ Picture Books
Maori-language champion Stacey Morrison has translated Little Kiwi's bestselling lift-the-flap pukapuka! Kua tae ki te wa e moe ai a Kiwi Pakupaku, engari kei hea ia? Whaia tana Kokara, ka kimi haere i a ia i te ngahere o Aotearoa. A favourite lift-the-flap adventure in the eternally popular Little Ki wi series of storybooks, now available in te reo Maori. Kua tuhi pakiwaituhi a Bob Darroch mo te nuinga o tona oranga. Kua whakamahia ana mahi toi mo nga taputapu takaro, nga tapaepae, nga manatunga, kari whakaahua, niupepa me nga moheni, puta noa i te ao. No te tau 1999 i timata ai tana tuhi pukapuka ma nga tamariki. No te tau 2001 ka puta mai te tuatahi o ana pukapuka Kiwi Pakupaku, a, neke atu i te tekau pukapuka kua whai mai. I te tau 2015 ka whakawhiwhia a Bob ki te Storylines Gaelyn Gordon Award for a Much-loved book, mo Little Kiwi is Scared of the Dark. Kei Temuka, Arowhenua a Bob raua ko tana hoa wahine a Ruth e noho ana. Na Stacey Morrison i whakamaori, he pai nga pukapuka Kiwi Pakupaku ki ana tamariki tokotoru. ...Show more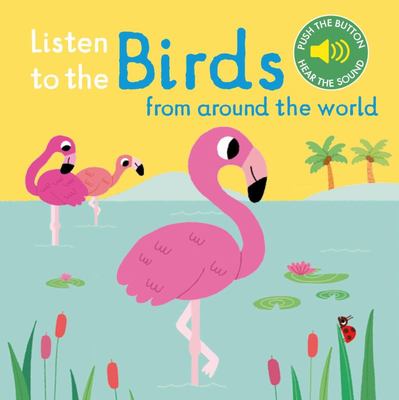 $22.00
NZD
Category: Sound Books | Series: Listen to the...
A series of sound-button board books which combines gorgeous illustrations with six high-quality sounds.
$20.00
NZD
Category: Te Reo Maori Language | Series: Peppa Pig
For the first time ever, Peppa is available in Maori in a bi-lingual book designed to help parents and children learn together. Lift-the-flaps and spot the objects on every page with Peppa and her family and friends. This book is a feast for the eyes with clear images and the words in both English and Maori. There are over 100 words and names to learn including topics such as; the home, the shops, the playground... and many more! ...Show more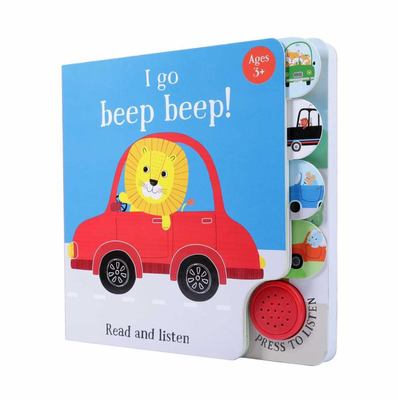 $20.00
NZD
Category: Sound Books
Match pictures and sounds with this charming lift-the-flap book. Engage your senses with fun in this lift-the-flap book with sounds. Toddlers will love the call-and-response text, delightful illustrations, and simple sound to press that allows them to interact with the book through sight, touch, and sou nd. Tabbed pages hold visual cues that hint at the matching sound. Enjoy family time together with this engaging sound book. ...Show more
$30.00
NZD
Category: Lift-the-Flaps | Series: Lonely Planet Kids
It's time to peek inside the world's most famous museums. Welcome to Lonely Planet Kids' Incredible Cabinet of Wonders - the greatest little museum in the world! 12 collectors, from toy makers and monster hunters, to sailors and archaeologists, have created their own themed cabinets and filled them wit h their favourite things. Kids can lift the flaps and open the cabinet doors to discover 100 extraordinary objects from our planet's weird and wonderful past and present, then read fascinating stories behind each one and find out where to see them in real life. What objects will they find? And what stories will they tell? The 12 themed collections are: Toy Maker's Cabinet Sailor's Cabinet Monster Hunter's Cabinet Naturalist's Cabinet Miniaturist's Cabinet Doctor's Cabinet Treasure Hunter's Cabinet Archaeologist's Cabinet Costume Maker's Cabinet Musician's Cabinet Scientist's Cabinet Make Believer's Cabinet Each cabinet is illustrated by a different artist and features photos of every astonishing and unusual artefact. About Lonely Planet Kids: Come explore! Let's start an adventure. Lonely Planet Kids excites and educates children about the amazing world around them. Combining astonishing facts, quirky humour and eye-catching imagery, we ignite their curiosity and encourage them to discover more about our planet. Every book draws on our huge team of global experts to help share our continual fascination with what makes the world such a diverse and magnificent place - inspiring children at home and in school. ...Show more
$23.00
NZD
Category: Lift-the-Flaps | Series: See Inside | Reading Level: Children's - Grade 1-2, Age 6-7
This is a lift-the-flap book that introduces readers to the science of weather. The work is filled with facts from how hurricanes and floods happen to how global warming is affecting the Earth's climates.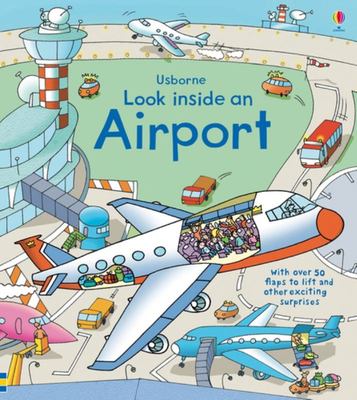 $23.00
NZD
Category: Lift-the-Flaps | Series: Usborne Look Inside
Airports are thrilling and fascinating places for children, full of unusual equipment, strange machines and - of course - lots of planes. This book allows young children to find out more about how an airport works. Richly informative, with colourful, friendly illustrations and lots of flaps to lift and look beneath. ...Show more