$25.00
NZD
Category: Novelty Books
The textbook of Hogwarts School of Witchcraft and Wizardry's Care of Magical Creatures class comes to life in this one-of-a-kind collectible featuring the sound and movement of the famous Monster Book of Monsters. Kit includes: 3-1/2" Monster Book of Monsters replica featuring audio of the book in c homping action and movement. Both special features are sound-activated, prompted by a simple sound such as hand-clapping. 48-page book on magical creatures, featuring descriptions, quotes, and full-color illustrations and photos from the films throughout. Requires two AAA batteries (not included). ...Show more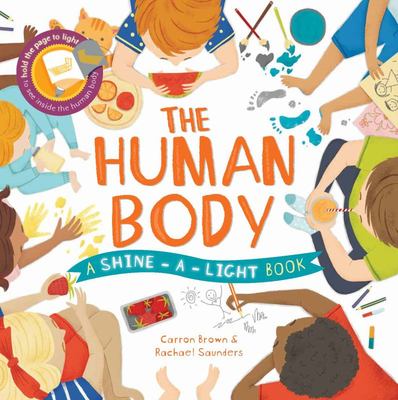 $23.00
NZD
Category: Novelty Books
Discover the secrets of the human body with this beautiful new Shine-a-Light title. Children can see muscles flex as a football is kicked, watch food travel through the digestive system as an apple is eaten, and take a peek at the skeleton holding a small boy upright while his height is measured. Sleep, dreaming, growing, and illness are also included, along with many other secrets of the human body.  The unique design of the book allows children to discover a "hidden" image by holding the page up to a bright light, or shining a torch behind the page. ...Show more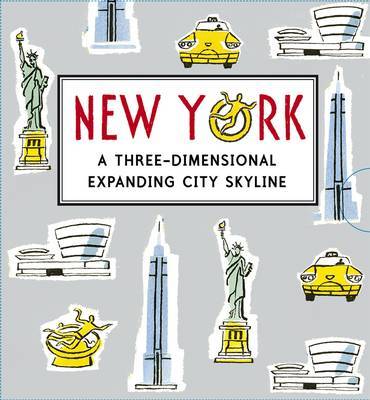 $15.00
NZD
Category: Novelty Books
Remember New York for ever with this exquisite cut-paper souvenir. Presented in a beautiful slipcase, this stunning memento features twelve of New York's most famous sites: the Statue of Liberty, Brooklyn Bridge, the Flat Iron Building, Macy's, the Empire State Building, Grand Central Station, Times Squ are, Radio City Music Hall, the Plaza Hotel, Central Park, the Guggenheim Museum and the Yankee Stadium. Stylishly illustrated and folding out to a length of 150 cm, this is a perfect souvenir for anyone visiting America's most famous city. ...Show more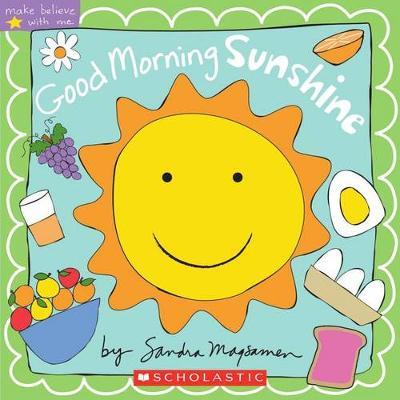 $14.00
NZD
Category: Novelty Books | Reading Level: 2+
Start your morning off right with this interactive novelty story by the bestselling Sandra Magsamen! Kids who like playing make-believe will love this interactive board book filled with pull tabs, flaps, and foil! Open the fridge, flip the eggs, squeeze the orange juice, and get ready for breakfast with Sandra Magsamen! With so many manipulatives to use and play, it's fun for everyone!   ...Show more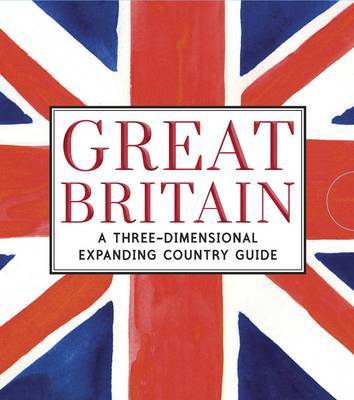 $15.00
NZD
Category: Novelty Books
Bring Great Britain to life with this beautiful three-dimensional pocket guide, featuring its most famous sites. Remember Great Britain for ever with this exquisite three-dimensional expanding pocket guide. Presented in a beautiful slipcase, the guide unfolds to a length of 1.5 metres and features 13 of Great Britain's most famous sites, including Buckingham Palace, the Tower of London, Tate Modern, Windsor Castle, Stonehenge, Oxford, Canterbury Cathedral, Shakespeare's Birthplace, Bath, Caernarvon Castle, the Lake District, the Scottish Highlands and the Giant's Causeway. This is the perfect souvenir for anyone wishing to remember a visit to this fascinating place, steeped in thousands of years of culture and heritage. It is part of a selection of guides to various aspects of Great Britain, which include London, The Tower of London, Royal Palaces of London and The Lake District and Cumbria. It is a brilliant souvenir and great impulse purchase. It is the perfect alternative to a postcard. It can be sold in art, novelty, travel and gift sections. ...Show more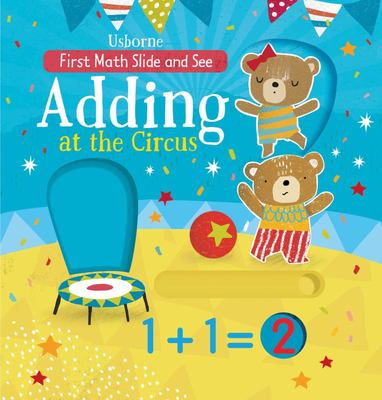 $23.00
NZD
Category: Mathematics | Series: Usborne Slide and See
Step right up! Come and see the circus animals perform some amazing sliding tricks to make first sums as easy as one, two, three.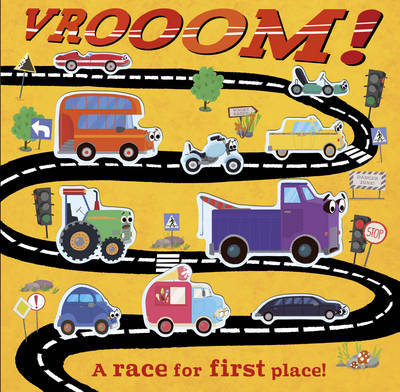 $17.00
NZD
Category: Novelty Books | Reading Level: From 3
Ten busy, whizzy vehicles line up for this fast-paced race, but there can only be one winner…who will it be? Filled with thrills and spills and a disappearing vehicle on every page, Vrooom!is a riotous read from Kasia Nowowiejska that will keep you guessing right up to the chequered flag!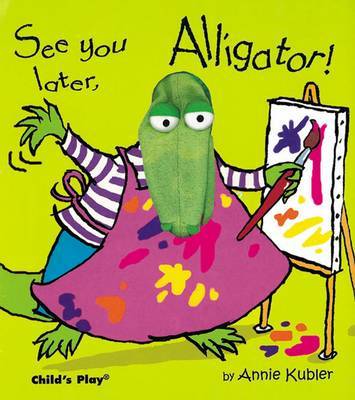 $20.00
NZD
Category: Novelty Books
In this finger-puppet book, Crocodile has plenty of jobs to do around the house but Alligator is always too busy to help. When, and how, will Alligator realise that there is time for play, and a time to work?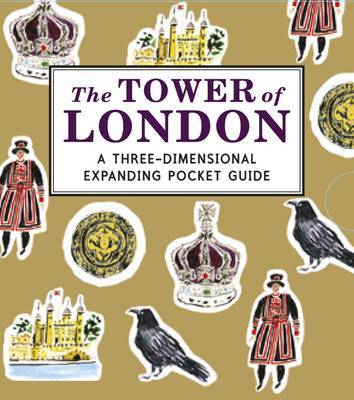 $15.00
NZD
Category: Novelty Books
Remember your visit to the Tower of London for ever with this fascinating expanding pocket guide. Bring to life one of the most famous landmarks in Britain with this fascinating three-dimensional expanding pocket guide. Unfolding to a length of 1.5 metres, the guide features twelve three-dimensional pan els on key sites including the White Tower, the Crown Jewels, Tower Green, the Chapel Royal, the ravens, Traitors' Gate, the Yeoman Warders, torture, the Line of Kings, the Bloody Tower and the Royal Menagerie. Published in association with Historic Royal Palaces, this is the perfect souvenir or gift for anyone wishing to remember a trip to the Tower of London or learn more about it. In 2012 the Tower of London was visited by 2,444,296 people. It continues the series of these guides published in association with Historic Royal Palaces. Royal Palaces of London was published in 2012. It was also illustrated by Nina Cosford. ...Show more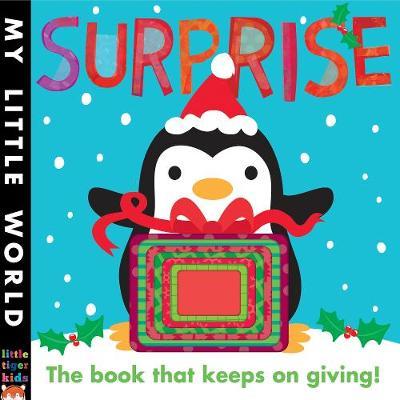 $15.00
NZD
Category: Novelty Books | Series: My Little World | Reading Level: From To 3
This Christmas board book features a brilliant game of pass-the-parcel - as the gift keeps getting smaller our group of friends discover more and more festive fun, but what will the final surprise be? Featuring cut-out holes on every page, a jolly Christmas rhyme and bright, bold illustrations by Fhiona Galloway, this is the perfect Christmas gift for curious little learners. ...Show more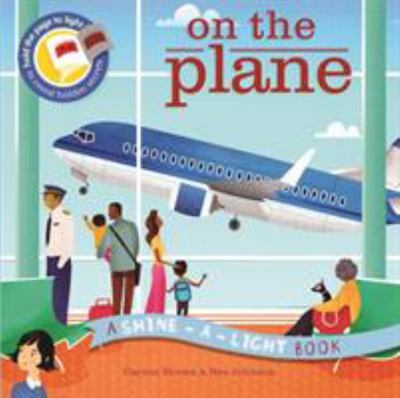 $19.00
NZD
Category: Novelty Books | Series: Shine-a-Light
Watch a plane get ready for take-off with this beautifully illustrated interactive book! By simply holding the book up to the light, or shining a torch behind each page, young readers will be able to discover the hidden secrets of an airport, how pilots prepare a plane for flight, and how cabin crew hel p passengers to enjoy their journey. The innovative see-through feature fulfils a similar function to lift-the-flap books, but has the added interactive dimension of the child being able to see both the surface and the hidden picture at the same time. ...Show more