$20.00
NZD
Category: General Picture Books
A colourful rhyming picture book all about trucks and diggers, from the author of international bestseller Giraffes Can't Dance. Is your little one mad about trucks and diggers? Then they'll love this bright, bold book, packed with all sorts of vehicles - including dumper trucks, diggers, cranes, fire engines, transporters and more. Read about all the amazing things they do, then decide which one you would choose to drive! From the creators of the bestselling Rumble in the Jungle and Commotion in the Ocean. ...Show more
$18.00
NZD
Category: General Picture Books | Series: Angelina Ballerina
Play dress up with Angelina Ballerina in this 8x8 storybook complete with a shiny foil cover and paper dolls of Angelina and her friend Alice, as well as clothes to dress them in Angelina Ballerina loves playing dress up as much as she loves ballet, so her grandparents help her make a dress-up box of h er own And dressing up is even more fun when Angelina's friend Alice and cousin Henry come over to play. Join in the fun with the three included paper dolls and many paper outfits Angelina Ballerina fans can play with again and again. ...Show more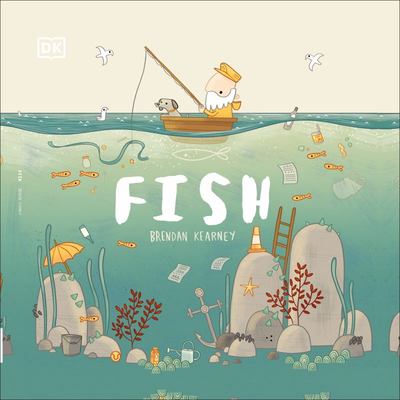 Fish
by Brendan Kearney
$24.00
NZD
Category: General Picture Books
Meet Finn the fisherman and his dog, Skip, in this illustrated story book for young children that teaches them about plastic pollution and recycling. All Finn wants is to catch a nice, tasty fish for his dinner, but no matter how hard he tries all he seems to catch at the end of his fishing line is the rubbish that is polluting the sea . At the end of the day, Finn and his dog Skip go home with a boat full of rubbish, but their tummies are empty tummies. However, they soon find a way to put the rubbish they have found to good use... This book is the ideal introduction for children to the environmental concerns facing our oceans, featuring colourful illustrations and an engaging, light-hearted storyline, drawn and written by Brendan Kearney. Grown-ups and children will enjoy reading together and following the story of Finn and Skip with its ups and downs, and pointing out all the different pieces of rubbish that Finn catches in the ocean in the detailed illustrations. Young readers will love this picture book with a timely and ultimately uplifting message about protecting the world around us. ...Show more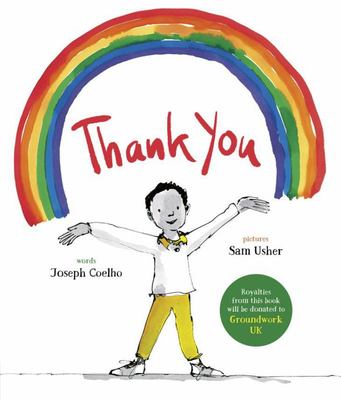 $15.00
NZD
Category: General Picture Books
A lyrical, joyful charity picture book about gratitude and community, inspired by the efforts of key workers during the coronavirus pandemic.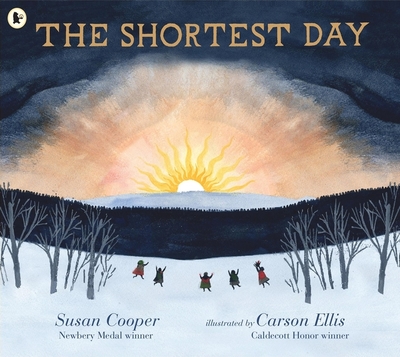 $19.00
NZD
Category: General Picture Books
So the shortest day came, and the year died...As the sun set on the shortest day of the year, early people would gather to prepare for the long night ahead. They built fires and lit candles. They played music, bringing their own light to the darkness, while wondering if the sun would ever rise again... Written for a theatrical production that has become a ritual in itself, Susan Cooper's poem The Shortest Day captures the magic behind the returning of the light, the yearning for traditions that connect us with generations that have gone before - and the hope for peace that we carry into the future. Richly illuminated by Carson Ellis, this beautiful book evokes the joy and community found in the ongoing mystery of life when we celebrate light, thankfulness, and festivity at a time of rebirth. Welcome Yule! ...Show more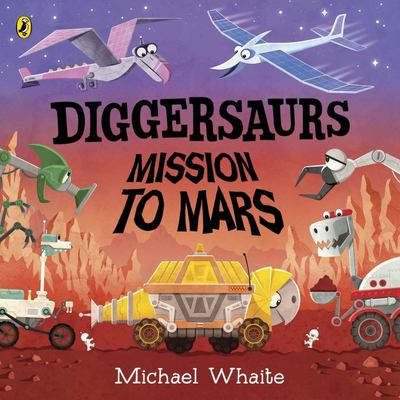 $18.00
NZD
Category: General Picture Books | Series: Diggersaurs
While Diggersaurs work hard outdoors shifting earth and granite, Work takes place in outer space upon a distant planet . . . Meet the Roversaurs - an awesome combination of dinosaur and spacecraft. They busy on Mars, tunnelling through the ground, mapping new territory, testing soil samples and growing plants - what do they have planned? And might they need some help from the Diggersaurs? This read-aloud rhyming treat is bursting with funny, characterful dino-machines. Award-winning, bestselling Michael Whaite brings Mars to life with bright, bold colours and details to pore over. ...Show more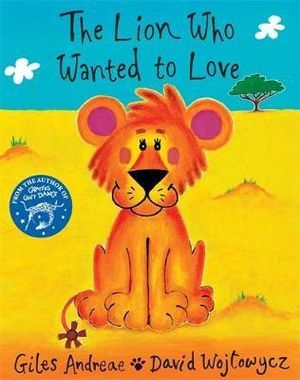 $20.00
NZD
Category: General Picture Books
From the author of international bestseller, Giraffes Can't Dance, comes this feel-good rhyming story about a brave little lion who dares to be different ... Leo isn't like other lion cubs. Instead of chasing zebras and antelopes, he wants to make friends with them. But can a lion who's so different eve r fit in with the rest of his pride? Learn how Leo's kindness brings happiness to the jungle in this colourful picture book story. Winner of the Red House Children's Book Award ...Show more
$18.00
NZD
Category: General Picture Books
Written by Julia Donaldson, the author of The Gruffalo, and illustrated by prize-winning Karen George, Wake Up Do, Lydia Lou! is a gentle and playful bedtime read - full of fun sounds to join in with time and time again. One night, a little ghost glides into Lydia Lou's room to scare her. But no matter how hard he tries, he just can't wake her up. He thinks perhaps some of his noisy animal friends could help but they have no luck either. Not even a noisy baby will do the trick! From ghosts booing to cats mewing, will anything wake up Lydia Lou? ...Show more
$15.00
NZD
Category: General Picture Books
Cranes on trains? Goats on boats? Dragons on wagons? Join in the fun with a host of colourful animals as they ride, soar, whizz and zoom on a whole range of exciting vehicles. From tigers on gliders to ducks on trucks. Add to that a text to read aloud to the tune of 'The Wheels on the Bus'!  The whal es on the bus ride round the town, Round the town, round the town. The whales on the bus ride round the town, All day long! Jam-packed with things on wheels and a whole lot of crazy creatures, this zany adventure provides endless fun for fans of planes, trains, cars, buses and animals of all kinds! Little ones will love singing along to the tune of a favourite nursery rhyme, with bold, colourful illustrations by the instantly recognisable Nick Sharratt and text by the talented Katrina Charman. ...Show more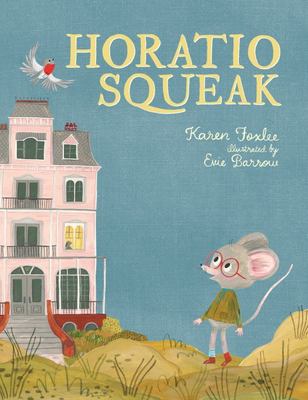 $19.00
NZD
Category: General Picture Books
In a very fine house, on a very grand street, Lived the tiniest mouse you could possibly meet. The youngest of twelve, he was timid and slight, But he was always, ALWAYS very polite. When tiny Horatio Squeak is invited to a mysterious party at the top of the stairs, he finds himself in the unexpected co mpany of kittens with dreadfully bright teeth and dreadfully sharp claws. Despite their intimidating appearance, the kittens are welcoming hosts who seem to enjoy Horatio's company. But when they spot a bird in the window, they cannot resist the urge to catch it. As Horatio watches on with horror, he finds the courage to speak out and save the scared bird. With his newfound bravery, Horatio returns home feeling stronger and not nearly so small. ...Show more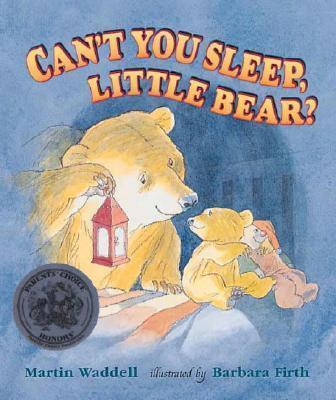 $20.00
NZD
Category: General Picture Books
"I don't like the dark," said Little Bear."What dark?" said Big Bear."The dark all around us," said Little Bear. In this tender account of a sleepless night in the bear cave, Big Bear sets out with all his patience and understanding to show Little Bear that the dark is nothing to be afraid of. When all the lanterns in the cave aren't enough to quell Little Bear's troubled emotions, Big Bear offers--in a final loving gesture--nothing less than the bright yellow moon and the twinkling stars! More comforting than even the best of lullabies, this bedtime story is destined to become a classic. ...Show more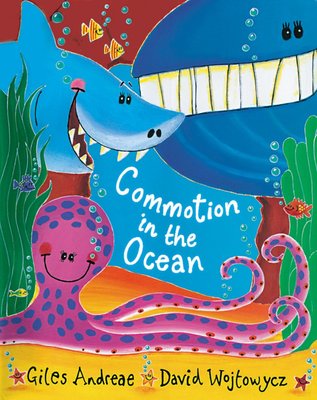 $20.00
NZD
Category: General Picture Books
This delightful collection of poems includes fun rhymes about the creatures who live in and around the ocean. Children will delight in the snappy poems and colorful illustrations about whales, walruses, penguins, polar bears, stingrays, and sharks.