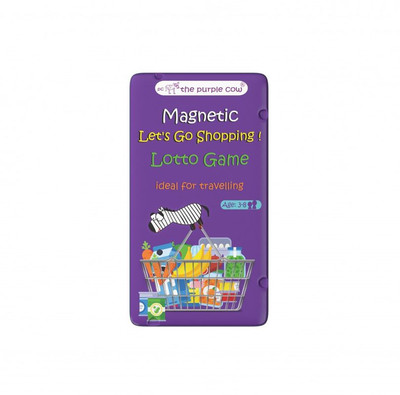 $13.00
NZD
Category: Board Games
Players: 2 players 20 groceries magnets, 14 coloured magnets Set-Up: place all groceries in the bank space facing down. Each player chooses a set of coloured magnets (orange or red). Each player selects 6 groceries from those printed on the board and places their coloured magnets on top of those groce ries on the board. Goal: to be the first to fill up the shopping basket with the products your selected. ...Show more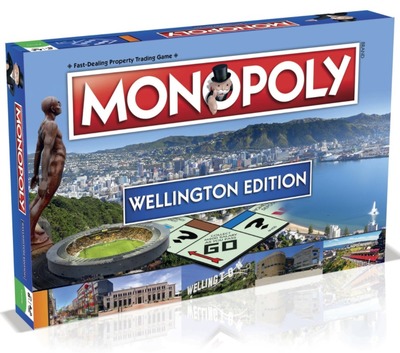 $40.00
NZD
Category: Board Games
Wellington's iconic sites and landmarks are immortalised in this edition of Wellington MONOPOLY and you can own them all! The spirit and shape of this customised edition will remain the same as the traditional game, but now you will be able to buy and own your favourite Wellington suburbs and landmarks! So locate your favourite Wellington hotspots and roll the dice to begin your property building empire in this new version of the classic MONOPOLY game! ...Show more
$22.00
NZD
Category: Board Games
Snakes and Ladders is a classic board game designed to appeal to players of all ages. It involves players racing to be the first to get to the finish square. Along the way, you may be able to climb up a ladder or slide down a snake. For up to 4 players. Age 5+ years. Made in New Zealand by Holdson.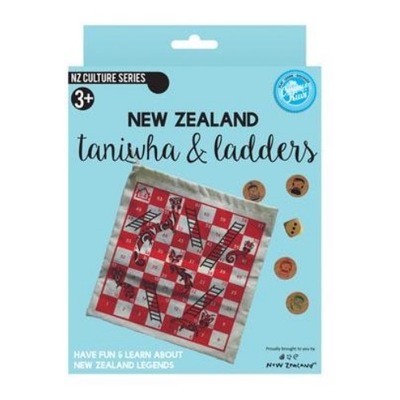 $14.00
NZD
Category: Board Games
A great Kiwi take on the classic snakes and ladders game. Roll your dice and move your token, if you land on a ladder you can climb on up!  But watch out for the fearsome Taniwha - If you land on him you are sent sliding back down the board. With the game 'board' printed on its canvas carry bag this game is a breeze to roll up and take with you on your travels.   Canvas bag board: 30x30cm. Comes with 4 x wooden printed tokens and 1 x wooden die. Ages 3+ ...Show more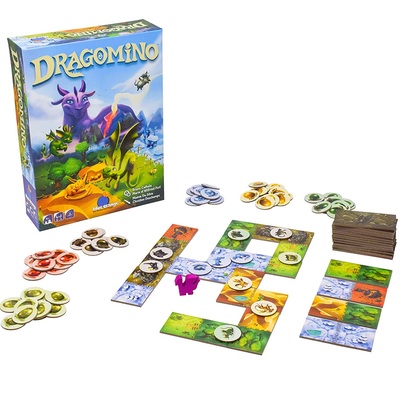 $48.00
NZD
Category: Board Games
Dragomino is the children's version of Kingdomino designed by Bruno Cathala and Marie et Wilfried Fort and illustrated by Maëva Da Silva and Christine Deschamps. Players build their ''kingdom'' and as they match different landscapes they try to collect as many eggs as possible! Explore new lands in sea rch of fabulous dragons! How to Play:Pick a domino to add to your kingdom.Try to match it to the dominoes already in play.Each matching dominoes scores one egg... which is either empty or has a baby dragon inside!Who will find the most baby dragons? 2-4 players Ages 5+ 15 minute play time Contents: 28 exploration dominoes 69 Egg Tokens 1 Mommy Dragon meeple 4 Starting Dominoes Illustrated Rules ...Show more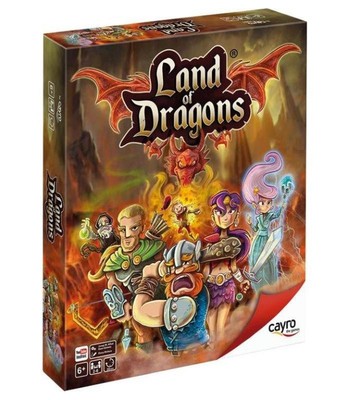 $60.00
NZD
Category: Board Games
The Dragon has stolen all the town's weapons and gold and hidden them in the secret forest. Only the bravest explorers dare to go and look for them. Form a team, go into the forest stealthily and try to be the ones who recover the most treasures and weapons while dodging the fury of the Dragon. Piece s: 50 Players: 2-6 Age: 6+ Board dimensions: 29x29cm ...Show more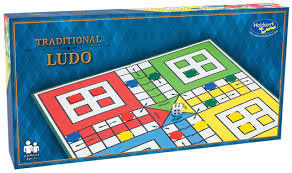 $20.00
NZD
Category: Board Games
With this high quality traditional boxed game of Ludo, players race their four tokens from start to finish according to the dice rolls Specifics: Players: 2 – 4 Play Time: 15 – 20min Suitable for ages 10 & up Made in New Zealand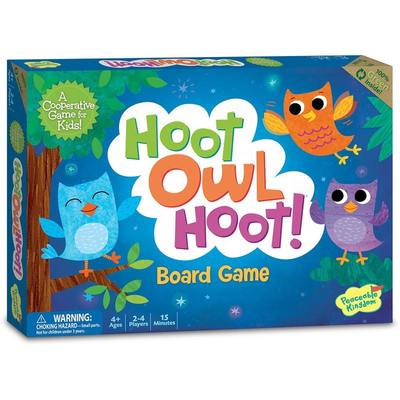 $45.00
NZD
Category: Board Games
In this color-coordinated matching game, players cooperate to help the owls fly back to their nest before the sun comes up. Help all the owls home before sunrise and everyone wins! Age: 4 years and up Approx package dimensions: 32 x 23 x 4 cms Contents: 1 game board, 6 owl tokens, 1 sun token, 14 sun cards, 36 color cards and instructions for two versions of gameplay7 Playing Time: 15 minutes Number of Player: 2 - 4 Kids learn simple strategy, following directions & taking turns. Two levels of play allow the game to grow with your child and lets older kids play with younger ones too. ...Show more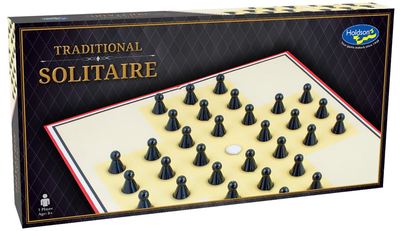 $20.00
NZD
Category: Board Games
The game is set up so that pieces fill every hole except the middle hole. The objective is to remove every piece except one, with the final piece ending up in the centre hole. Solitaire is played by one person and is therefore technically not a game at all, but a puzzle. Made In New Zealand.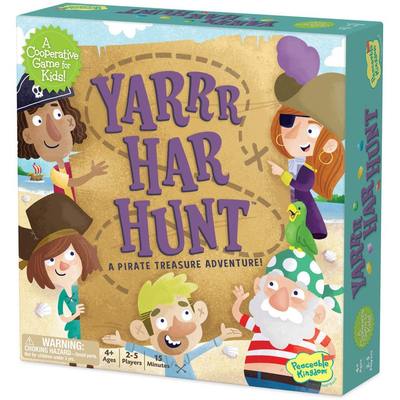 $46.00
NZD
Category: Board Games
It's a treasure hunt race: players help Captain Casey and her crew discover the Shell Island Treasure by uncovering clues. But be quick: the ship will soon be back to end the hunt! Players work together and problem solve to figure out where the treasure is hidden. This cooperative game has all players working together to win! Age: 4 years and up Approx package dimensions: 27 x 14 x 8 cm Number of players: 2 - 5 Playing time: 15 minutes Contents: 1 gameboard, 5 Pirate Movers, 1 Draw Bag, 10 Treasure Cards, 18 Clue Cards, 6 X-Marks-the-Spot Tokens, 1 Ship Marker, 52 Shell Tokens, Instructions Kids learn communication, simple strategy, cooperation and shared-decision making ...Show more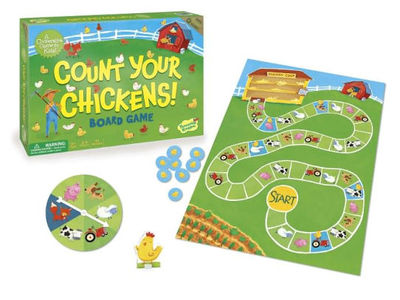 $40.00
NZD
Category: Board Games
Count Your Chickens is the award winning cooperative counting game with pluck! Players work together to help Mother Hen collect her chicks and bring them back to the coop; if they are successful everyone wins! Age: 3 years and up Approx package dimensions: 32 x 23 x 4 cms Contents: 1 game board, 1 mother hen with stand, 40 baby chicks, 1 spinner and instructions for game play Playing Time: 15 minutes Number of Player: 2 - 4 Players work together to help Mother Hen collect her chicks and bring them back to the coop; if they are successful everyone wins! Children learn counting and important social development skills with no reading required ...Show more