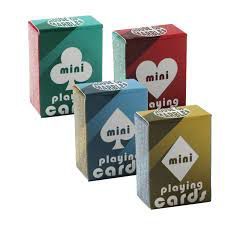 $3.00
NZD
Category: Card Games
Tiny playing cards for little hands or little spaces! Sold individually. Box measures approx:  4.5 x 3 x 2 cms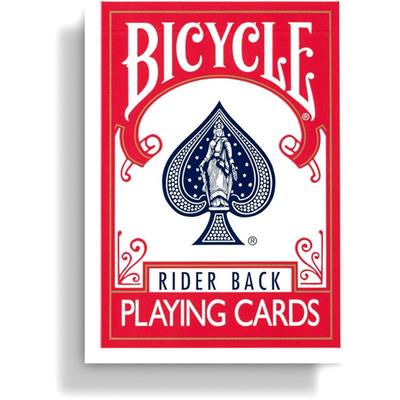 $13.00
NZD
Category: Card Games
Bicycle Playing Cards - Poker Size Bicycle playing cards are the worldwide standard for magicians. These poker size cards offer the best quality finish for durability. This pack has a red back.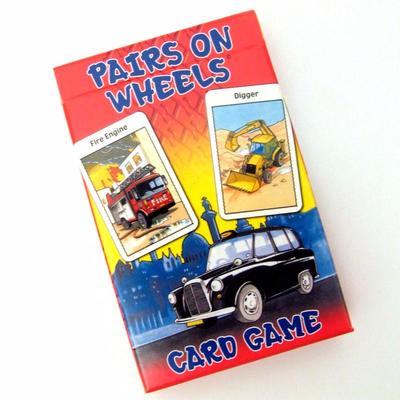 $8.00
NZD
Category: Card Games
Children's Card Games - Pairs On Wheels - Cartamundi.For ages 4+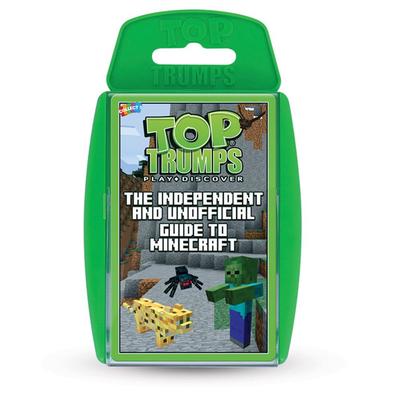 $14.00
NZD
Category: Card Games
If you're crazy for all things Minecraft, then you must pick up The Independent and Unofficial Top Trumps Guide to Minecraft. This pack contains all your favourite mobs, from the common Creeper and nether-dwelling Blaze, to the dancing Parrots and rare Killer Bunny. Challenge your friends and family to guess which mob is tallest, widest or the most likely to attack! But the ultimate question is which will have the highest Top Trumps Rating? Could it be Wither, Enderman or maybe even Polar Bears? There's only one way to find out, get your pack now! Key Features Entertaining educational card game for people who love their Minecraft mobs Play Top Trumps anytime, anywhere, with as many people as you like Find out if Shulkers are stronger than Slimes or if a Vex has more attack than a Vindicator Easy-to-carry plastic case means there are no limits on gameplay Prepare to outsmart your opponents, discover new and exciting Minecraft facts on your way to becoming the Top Trump Suitable Age:     6+ Number of Players:     2+ ...Show more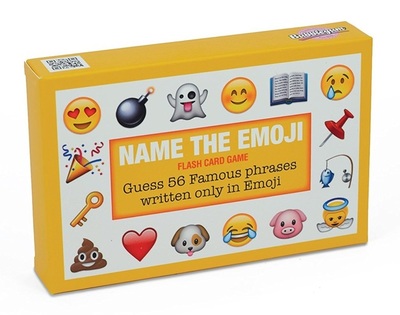 $14.00
NZD
Category: Card Games
Put your Emoji knowledge to the test with this new and amusing card game. Common and famous phrases are shown as Emojis and you simply have to guess the correct phrases. As we all interpret Emojis differently this game is not as easy as it sounds and will result in fits of laughter as the ridiculous gue sses ensue. Specifics: Players 2 + Play Time: 15 – 20min ...Show more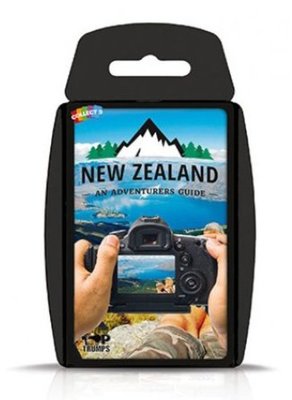 $14.00
NZD
Category: Card Games
Explore one of the most beautiful countries in the world with New Zealand Top Trumps! This pack brings together the top 30 things to see in this scenic country. Play New Zealand Top Trumps to find out what it takes to become the ultimate New Zealand tour guide! Packed full of quirky facts and figures o n a combination of well-known landmarks, including Milford Sound, Huka Falls and Queenstown. Players in groups of two to six can learn and discover interesting background information on 30 places to see in this magical country. Players: 2+ Playtime: 15 – 30 Minutes Suitable for ages 5 & up ...Show more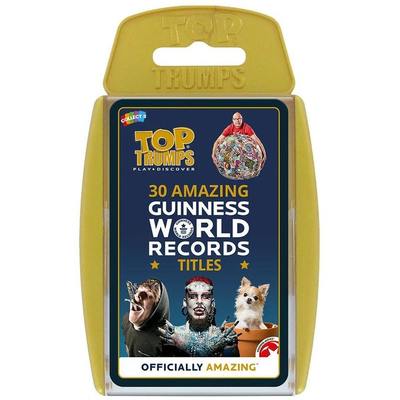 $14.00
NZD
Category: Card Games
Immerse yourself in the world of all things officially amazing!! What is the speed of the World's fastest toilet? What is the longest wave surfed by a dog? Who has the World's longest nose? With 30 unbelievable World Record Title cards, you'll find all of this and more in Guinness World Records Titles T op Trumps. Prepare to be amazed! ...Show more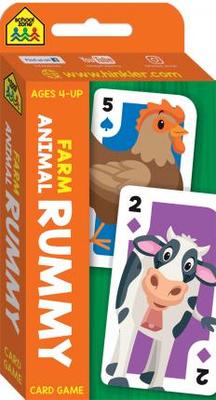 $8.00
NZD
Category: Card Games | Series: School Zone
This very cute variation of a classic card game can help kids improve their concentration, recognition, confidence, and social skills. Barnyard themed, this card game also helps with counting, matching and learning farm animals.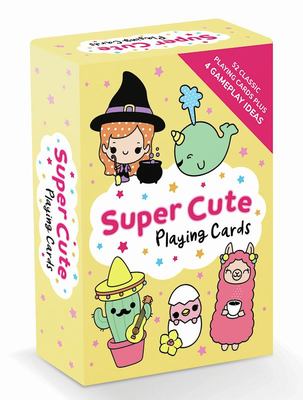 $20.00
NZD
Category: Card Games
Time: 10+ minutes to play Number of players: 2+ Ages: 3+ Includes: 52 cards, plus 8 instruction cards Assembly required? No Batteries required? No Fun for all the family! Say hello to Master Swishy the Narwhal, Mrs Snoozy the Sloth, Miss Dazzle the Pineapple and Mr Stardust the Unicorn as you hav e hours of fun playing hilarious, super cute card games, including: Llama Drama Nuclear Narwhal Rainbow Row Pug ...Show more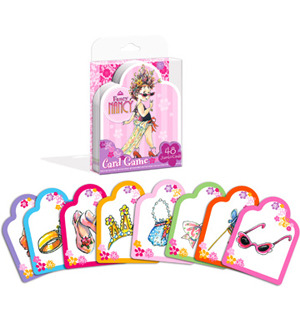 $16.00
NZD
Category: Card Games
It's So Fun Being Fancy! Pass the cards and collect all 8 posh accessories to win! Contents: 48 jumbo cards and rules.  
$13.00
NZD
Category: Card Games | Series: Snap Cards | Reading Level: Children's - Grade 2-3, Age 7-8
Snap is every child's much-loved first card game. This work helps young children to develop sorting, matching and reading skills.