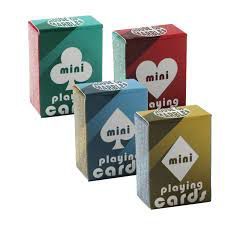 $3.00
NZD
Category: Card Games
Tiny playing cards for little hands or little spaces! Sold individually. Box measures approx:  4.5 x 3 x 2 cms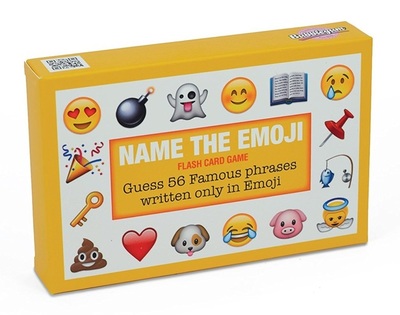 $14.00
NZD
Category: Card Games
Put your Emoji knowledge to the test with this new and amusing card game. Common and famous phrases are shown as Emojis and you simply have to guess the correct phrases. As we all interpret Emojis differently this game is not as easy as it sounds and will result in fits of laughter as the ridiculous gue sses ensue. Specifics: Players 2 + Play Time: 15 – 20min ...Show more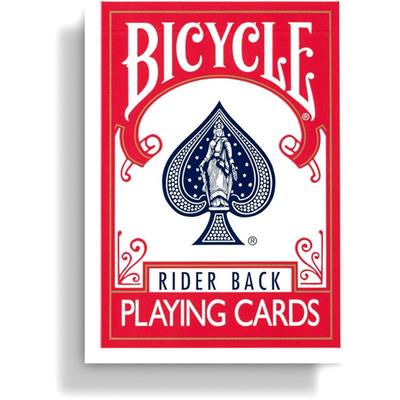 $13.00
NZD
Category: Card Games
Bicycle Playing Cards - Poker Size Bicycle playing cards are the worldwide standard for magicians. These poker size cards offer the best quality finish for durability. This pack has a red back.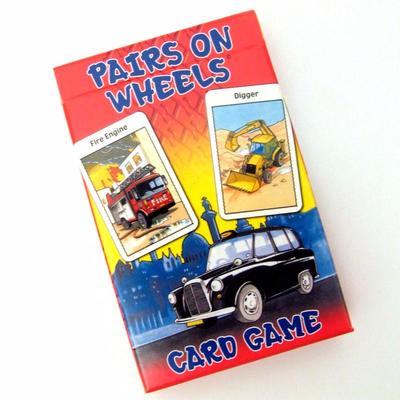 $8.00
NZD
Category: Card Games
Children's Card Games - Pairs On Wheels - Cartamundi.For ages 4+
$13.00
NZD
Category: Card Games | Series: Usborne Snap Cards | Reading Level: Children's - Kindergarten, Age 5-6
Snap is every child's much-loved first card game and these large, colourful and high quality cards will delight very young children. Match as many fairy characters as you can to win the game. Age: 4+ Players: 2-5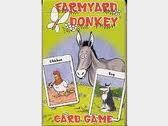 $8.00
NZD
Category: Card Games
These brilliant colourful cards are great for the whole family. The cards are illustrated with humourous caricatures of different animals such as the cow, the chicken and the sheep.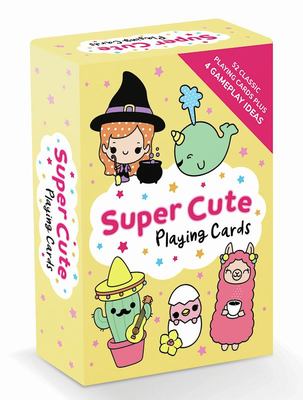 $20.00
NZD
Category: Card Games
Time: 10+ minutes to play Number of players: 2+ Ages: 3+ Includes: 52 cards, plus 8 instruction cards Assembly required? No Batteries required? No Fun for all the family! Say hello to Master Swishy the Narwhal, Mrs Snoozy the Sloth, Miss Dazzle the Pineapple and Mr Stardust the Unicorn as you hav e hours of fun playing hilarious, super cute card games, including: Llama Drama Nuclear Narwhal Rainbow Row Pug ...Show more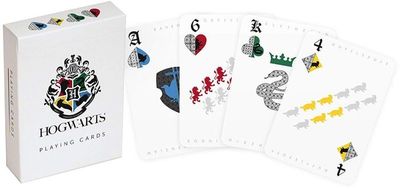 $13.00
NZD
Category: Card Games
Deal in the magic with this set of Harry Potter Hogwarts Playing Cards, the ultimate in playing card trickery! Inspired by the four houses of Hogwarts School of Witchcraft and Wizardry, the deck features suits in the designs of Gryffindor, Hufflepuff, Ravenclaw, and Slytherin, making this a fun gift fo r any fan of the famous boy wizard. The set comes in a classic style box, complete with the iconic crest of Hogwarts. Features: An elegant design for hardcore fans of the Wizarding World. Includes 55 high quality playing cards in a classic style box Perfect for any card game ...Show more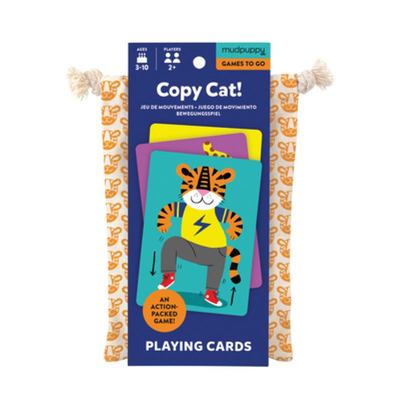 $18.00
NZD
Category: Card Games
Draw a card, copy the movement, and remember the sequence! Copy Cat! Playing Cards to Go from Mudpuppy is an action-packed game featuring illustrations of adorable animals demonstrating a physical movement to act out. The first few movements might be easy to remember, but they quickly add up to quite t he challenge! The cards are packaged in a travel-friendly drawstring cotton bag for travel and easy clean-up and storage. 2-4 Players 40 Playing Cards Cards Size: 2.5 x 3.5", 6 x 9cm Recommended for 3 years + ...Show more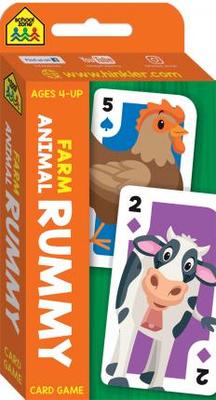 $8.00
NZD
Category: Card Games | Series: School Zone
This very cute variation of a classic card game can help kids improve their concentration, recognition, confidence, and social skills. Barnyard themed, this card game also helps with counting, matching and learning farm animals.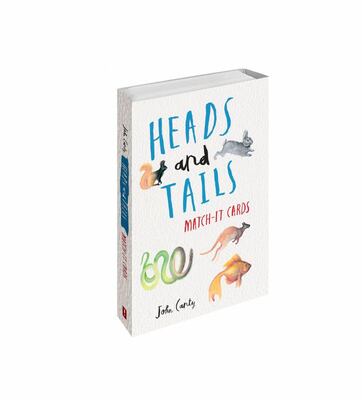 $20.00
NZD
Category: Card Games
Practice their memory skills while playing a fun interactive game. Match each tail to each corresponding head. Hours of fun and engagement for your children.