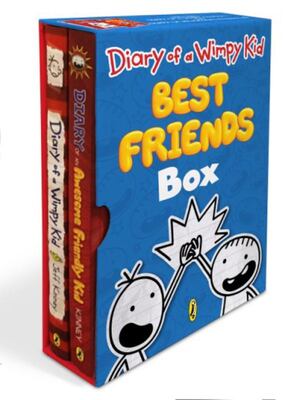 $30.00
NZD
Category: Box Sets
There are two sides to every story-the Diary of a Wimpy Kid- Best Friends Boxcontains the first book by Jeff Kinney in the #1 international bestselling Diary of a Wimpy Kid series along with a copy of the instant #1 global bestsellerDiary of an Awesome Friendly Kid- Rowley Jefferson's Journal. This coll ectible boxed set comes in a specially designed package-a must-have gift for fans new and old. ...Show more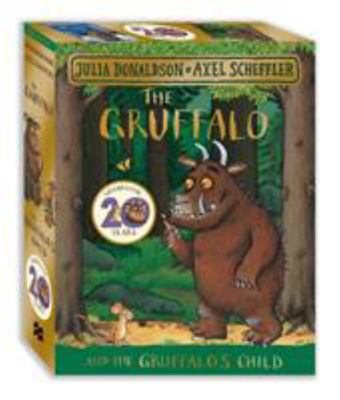 $30.00
NZD
Category: Box Sets
Wander into the deep dark wood with this beautiful special anniversary edition board book slipcase containing the bestselling modern classics, The Gruffalo and The Gruffalo's Child. Celebrate 20 years of everyone's favourite character the Gruffalo with this special edition foiled slipcase containing boa rd book editions of the classic stories, The Gruffalo and The Gruffalo's Child. In The Gruffalo, wander further into the deep dark wood, and discover what happens when a quick-witted mouse comes face to face with an owl, a snake� and a hungry Gruffalo! Then join the brave Gruffalo's child one wild and windy night as she ventures out into the snow on a night-time adventure in The Gruffalo's Child. These two bestselling modern classics, from the unparalleled picture book partnership of Julia Donaldson and Axel Scheffler, are brought together in a beautiful slipcase edition with foil detailing, making The Gruffalo and The Gruffalo's Child Board Book Slipcase the perfect gift for Gruffalo fans - big and small! ...Show more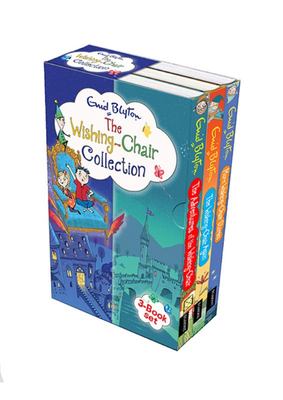 $33.00
NZD
Category: Box Sets
This slipcase contains colourful editions of three classic Enid Blyton stories: The Adventures of the Wishing-Chair The Wishing-Chair Again More Wishing-Chair Stories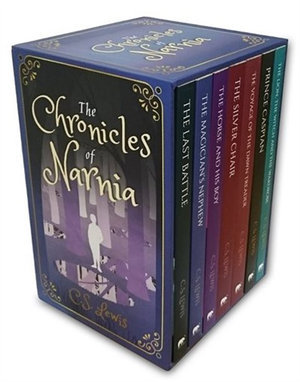 $80.00
NZD
Category: Box Sets | Series: The Chronicles of Narnia
Set in a fantasy realm of magic, talking animals and mythical beasts, The Chronicles of Narnia is one of the world's most beloved children's series. This boxset contains all seven titles in the series: The Lion, the Witch and the Wardrobe, Prince Caspian, The Voyage of the Dawn Treader, The Silver Chair , The Horse and His Boy, The Magician's Nephew, and The Last Battle ...Show more
$55.00
NZD
Category: Box Sets | Series: Arc of a Scythe
All three titles in the internationally bestselling Arc of a Scythe series: Scythe, Thunderhead and The Toll. Collect each title in the explosive Arc of a Scythe series by New York Times bestseller Neal Shusterman. Scythe is the winner of a Michael L. Printz Honor. Both Scythe and Thunderhead are Ne w York Times bestsellers. ...Show more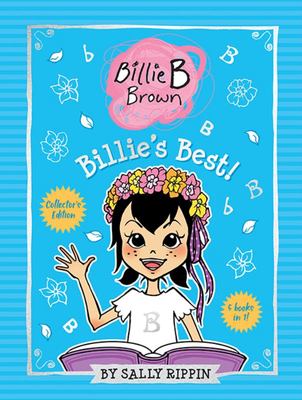 $33.00
NZD
Category: Box Sets | Series: Billie B Brown
Meet Billie B Brown ... Billie can be many things. She can be bouncy, bold and busy. And sometimes she can even be a teensy bit bossy ... but Billie is always the best friend ever!   Celebrate all the best things about Billie B Brown with this gorgeous hardback collectible edition - featuring five of Bi llie's favourite stories in glorious colour.   Billie's Best includes:  The Bad Butterfly The Birthday Mix-up The Best Project The Cutest Pet Ever The Deep End ...Show more
$80.00
NZD
Category: Box Sets
Hotdog and his friends are going on seven mad adventures! Theyll try to help a baby bird find his missing mum, plan a HUGE surprise party, join the circus, compete in game day, go on a camping trip, star in a movie, and enter a TALENT COMPETITION! Read all seven while theyre HOT!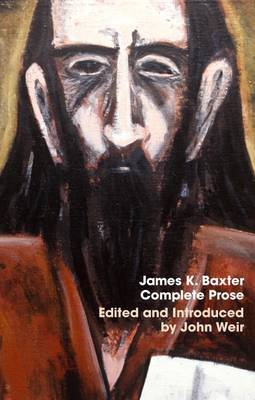 $160.00
NZD
Category: NZ Non Fiction
James K. Baxter was a great twentieth-century poet. He once declared, 'In contradiction . . . I was born.'Sometimes at odds with God, often at odds with conventional society, he was at the same time a profoundly religious man and a fearless social critic who insisted that love and compassion were the on ly cure for society's ills. His Complete Prose chronicles his life and times, his preferences and prejudices, his crises and turbulentoccasions. Its contents are remarkable for their range, coherence and passionate integrity.This four-volume set contains over a million words, in the form of reviews, essays, lectures, journal articles,drafts and rough notes, meditations, fables, stories, a short novel, interviews, letters to the editor, correspondence with friends and critics, and diary entries, covering Baxter's entire career, from his first draft of 'Before Sunrise' as a teenager in 1942 to his 'Confession to the Lord Christ' shortly before his death in 1972. Edited with scrupulous care by John Weir, Baxter's friend and the foremost scholar of his work, it also includes an extensive introduction, notes and references, a glossary of Māori words and phrases, biographies of key people, an index and a bibliography. The Complete Prose is a testament to Baxter's huge contribution to New Zealand literature, culture and society.4 hardback volumes with cloth spines presented in a box. Original paintings on box by Nigel Brown.Volume format: 152 x 232mmVol. 1 – 776ppVol. 2 – 712ppVol. 3 – 584ppVol. 4 – 592pp ...Show more
$33.00
NZD
Category: Box Sets | Series: Magic Faraway Tree
A beautiful new slip-case of the three original Magic Faraway Tree stories: The Enchanted Wood, The Magic Faraway Tree and The Folk of the Faraway Tree.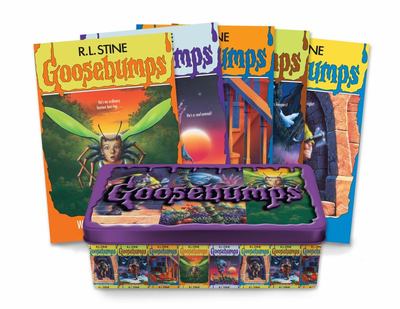 $30.00
NZD
Category: Box Sets | Series: Goosebumps
Celebrate the 25th anniversary of Goosebumps with the five all-time bestsellers in the series with their original covers in an exclusive tin! Contains "Monster Blood, Why I'm Afraid of Bees, A Night in Terror Tower, The Beast From the East, " and "Legend of the Lost Legend."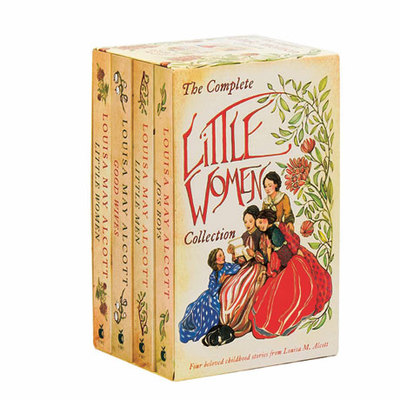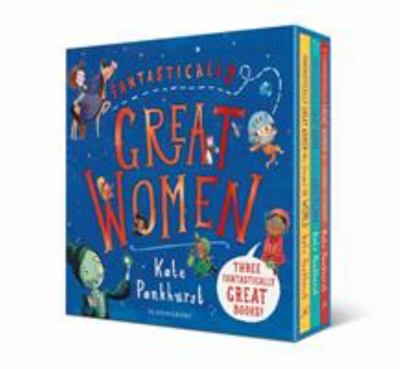 $47.00
NZD
Category: Box Sets
Celebrate some of the most extraordinary women and their remarkable lives with this gorgeous gift set of the wildly successful Fantastically Great Women picture books, written and illustrated by bestselling author and illustrator, Kate Pankhurst. This will make the perfect Christmas gift or birthday pre sent for curious little minds. This brilliant collection includes: Fantastically Great Women Who Changed The World, Fantastically Great Women Who Made History, Fantastically Great Women Who Worked Wonders Marvel at some of the world's leading game changers and go-getters, read about the suffragettes and their fight for rights, fashion icons, artists and revolutionaries...you will even meet pharaohs, queens, scientists and great literary minds with this fact-packed and inspiring introduction to our history's female leaders. Be prepared to be inspired by Frida Kahlo, Anne Frank, Emmeline Pankhurst and so many more brilliant women. This is a wonderful children's non-fiction picture book gem for boys and girls ready to take on the world! A must have for all little bookshelves. ...Show more