$22.00
NZD
Category: NZ Picture Books
The Grinny Granny Donkey is the third book from Craig Smith and Katz Cowley, the creative team behind the Scottish Granny internet sensation, The Wonky Donkey! At a time when bringing stories of laughter, hope, kindness and courage to children seems more important than ever, The Grinny Granny Donkey de livers a heartwarming hug and a dose of laugh-out-loud family fun in honour of grannies everywhere. This hee-haw funny story by Craig Smith and beautiful illustrations by Katz Cowley guarantee that The Grinny Granny Donkey will become a new favourite picture book. ...Show more
$22.00
NZD
Category: NZ Picture Books | Series: Wonky Donkey | Reading Level: 3-6
"I was walking down the road and I saw . . .A donkey, Hee Haw And he only had three legs He was a wonky donkey." Children will be in fits of laughter with this perfect read-aloud tale of an endearing donkey. By the books final page, readers end up with a spunky, hanky-panky, cranky, stinky, dinky, lanky , honky-tonky, winky wonky, donkey Download the free song at www.scholastic.com/wonkydonkey ...Show more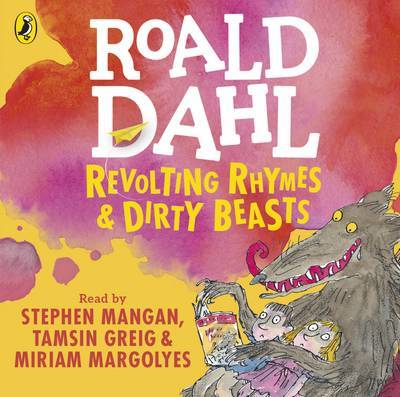 $35.00
NZD
Category: Junior CDs | Series: Roald Dahl Audio CD
Puffin Audiobooks presents two volumes of beastly poetry by Roald Dahl, complete and unabridged and raucously read by Miriam Margolyes, Stephen Mangan, and Tamsin Greig. The audiobook contains original music. In Revolting Rhymes, you can think again if you thought you knew the stories of some of the mos t popular fairy tales. Here are six of the best known retold, with more than a twist or two, by the master of the comic and the blood-curdling. In Dirty Beasts we meet a ghastly menagerie of wonderfully comic animals that can only have been invented by Roald Dahl. There is the toad that jumps to France - at his own peril; the pig who ponders the meaning of life; the anteater who gets the wrong end of the stick; and many more. Snigger, titter and laugh at their antics in this collection of irreverent and absurdly comic verse! Listen to other Roald Dahl audio books read by some very famous voices, including Kate Winslet, David Walliams and Steven Fry - and there are added squelchy sound effects from Pinewood Studios! You can look out for new Roald Dahl apps in the App store and Google Play- including the disgusting Twit or Miss! inspired by the revolting Twits. ...Show more
$20.00
NZD
Category: Christmas Books | Series: Ten Little
Count along with the Ten Little Elves in this action-packed, Christmas counting rhyme adventure! The Ten Little Elves are on a mission to rescue Christmas ... But what will the Ten Little Elves do when they meet a growling polar bear? And a yowling yeti? And a SCARY Ice Queen? Part traditional countin g rhyme, part fun-filled story, Ten Little Elves is perfect for sharing together. Read the bouncy rhyming story. Count from ten to one and back again, as the Little Elves disappear then reappear. Spot and count the details on each page. And join in with all the great sound-words! The Ten Little series has sold over a million copies worldwide, and Ten Little Bookworms is a 2019 World Book Day pick. ...Show more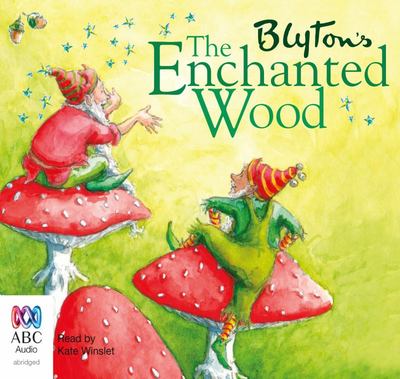 $35.00
NZD
Category: Junior CDs | Series: Magic Faraway Tree
Follow what happens when three children discover their very own Enchanted Wood and meet new friends Silky the Fairy, Moon-Face and the Saucepan Man, who all live in the magical Faraway Tree. Their real adventures begin when they all climb up and discover the most exciting and peculiar lands that exist b eyond the clouds at the top of the tree. ...Show more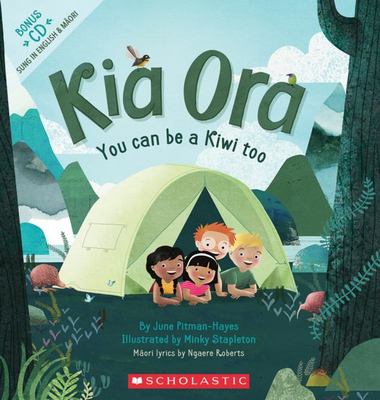 $20.00
NZD
Category: Picture Books with CD
Kia ora! Join hands with us and explore this country we call Aotearoa. Welcome to the shores of New Zealand, where you can be a Kiwi too! From the creator of Tawhirimatea: A Song for Matariki comes a playful new singalong in English and Maori.
$20.00
NZD
Category: Picture Books with CD
The bestselling children's classic, Dear Zoo, with an audio CD of the story read by the creator, Rod Campbell, and renowned actress Caroline Quentin.'I wrote to the zoo to send me a pet . . .'Rod Campbell's classic lift-the-flap book Dear Zoo has been a firm favourite with toddlers and parents alike eve r since it was first published in 1982, and this includes the classic book and a CD with half an hour of zoo-based storytelling from Rod Campbell and Caroline Quentin. Featuring fun readings of the story, read-along versions, as well as some animal noises to join in with and the Dear Zoo Song!Young children will love lifting the flaps and listening along to discover the animals the zoo has sent - a monkey, a lion and even an elephant! But will they ever manage to send the perfect pet?With bright, bold artwork, a catchy refrain and a whole host of favourite animals, no child's bookcase is complete without a well-worn copy of Dear Zoo. ...Show more
$22.00
NZD
Category: NZ Picture Books
Wonky Donkey has a daughter with the same rambunctious spirit as her dad. Kids, parents and their loved ones will enjoy the hilarity and cumulative read-aloud fun. This cute little pint-sized donkey has beautiful long eyelashes, loves to listen to music, paints her hooves bright pink, sometimes has to g o pee-pee, loves to play piano, has a very cool spiky haircut . . . and sometimes smells a bit bad (like her Dad!). She's a blinky, funky, pinky . . . you know how it goes . . . dinky donkey! Wonky and Dinky become the perfect duo to get even more young children reading (and hopefully some more grandmothers, too)! ...Show more
$26.00
NZD
Category: Junior CDs
From Beauty and the Beast and Cinderella to Rapunzel and Pinocchio, this collection of ten popular fairy tales is one which children will want to hear again and again. Read by well-known children's TV presenter Floella Benjamin, with added sound effects and music, Favourite Stories is fun to listen to a t home or in the car.Stories:Beauty and the BeastThe Princess and the PeaThe Three Billy Goats GruffRapunzelHansel and GretelCinderellaPinocchioThe Elves and the ShoemakerSnow WhiteDick Whittington ...Show more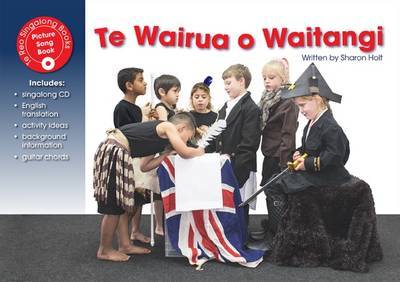 $26.00
NZD
Category: Te Reo Maori Language | Series: Te Reo Singalong
Te Wairua o Waitangi is a full colour picture book with a singalong CD. It is part of the multi-award winning Te Reo Singalong series that makes it easy and fun for teachers, parents and children to use more te reo Maori. No prior knowledge of te reo is needed.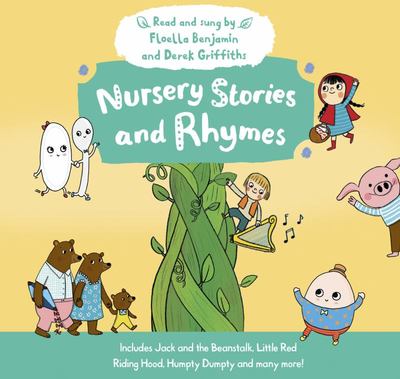 $26.00
NZD
Category: Junior CDs
Climb up the beanstalk with Jack, march with the Duke of York and visit the bears with Goldilocks in Nursery Stories and Rhymes! These popular tales and rhymes read and sung by well-known children's TV presenters Floella Benjamin and Derek Griffiths, with added sound effects and music, will keep childre n listening again and again, at home or in the car.Stories and Rhymes:Jack and the BeanstalkLittle Red Riding HoodGoldilocks and the Three BearsThe Three Little PigsThe Ugly DucklingChicken LickenRumpelstiltskinThe Magic Porridge PotThe Enormous TurnipThe Grand Old Duke of YorkMary Had a Little LambLittle Miss MuffetHickory Dickory DockMary, Mary Quite ContraryHumpty DumptyOne, Two, Buckle My ShoeHey Diddle DiddleJack & JillPolly Put the Kettle On ...Show more
$20.00
NZD
Category: NZ Picture Books
Christmas in summer, it's always a stunner, the children, they laugh and they play. Sing along with this Down Under delight! This catchy new song from Suzy Cato and the Itty Bitty Beats will be a hit with young and old. Santa's having a fun day at the beach, surfing and cooking a BBQ for Mrs Claus and t he reindeer. Carla Martell's beautiful quirky illustrations, in her signature fresh palette, offer much for young ones to look at. Who doesn't love a day at the beach! ...Show more