$20.00
NZD
Category: Maori Myths and Legends
Maui's jealous brothers don't want him to come fishing with them. Maui is cleverer than they are, however, and not only does he trick them, but he catches the best fish of all.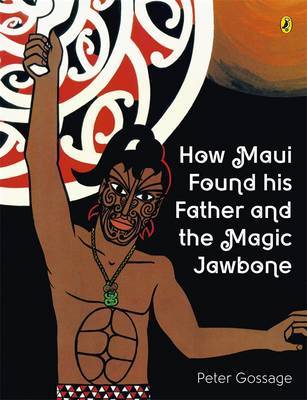 $20.00
NZD
Category: Maori Myths and Legends
Maui wants to know two things- who is his father and where does his mother go during the day? One day he follows her and finds himself in the underworld.
$20.00
NZD
Category: Maori Myths and Legends
Winner of the Storylines Gaelyn Gordon Award for a much-loved bookFaced with too short days and long nights Maui comes up with a plan to slow the sun's passage through the sky. With the help of his brothers, Maui sets out for the home of the sun to catch it and make it move more slowly.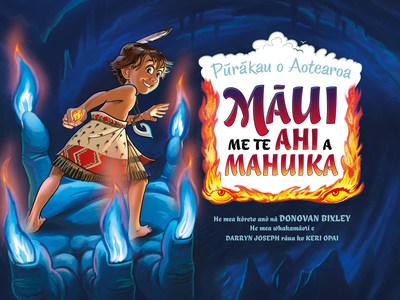 $20.00
NZD
Category: Te Reo Maori Language | Series: Pūrākau o Aotearoa
Donovan Bixley re-tells the story of how Maui captured the secret of fire. The traditional tale but with Donovan's unique twist and trademark humour. The pictures are bright and bring their own level of humour to the book. Darryn Joseph and Keri Opai ensure that the story is accurate and culturally appr opriate and translate the story for the Te Reo edition. ...Show more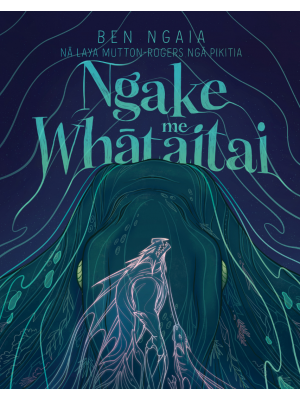 $20.00
NZD
Category: Maori Myths and Legends
This is a traditional story told in te reo Māori from the perspective of the Kāhui Maunga people about Ngake and Whātaitai. These two taniwha inhabited Te Whanganui-a-Tara, Wellington Harbour, long before the ancestral migrations. The story tells how the shape and landscape of Wellington, its harbour an d the Lower Hutt area came about because of the actions of Ngake and Whātaitai. Long ago, Te Whanganui a Tara was an enclosed lake, but Ngake forced his way out into the sea by battering through the clenched teeth of the fish of Māui to allow the fish to breathe. Whātaitai was washed down the throat of the fish, causing it to cough, and Whātaitai and three morsels flew out. The morsels became islands in the harbour, but Whātaitai was stranded and grew weak and died, becoming part of the land around the harbour. ...Show more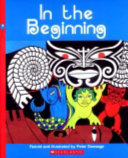 $20.00
NZD
Category: Maori Myths and Legends
The creation myth of Maori legend is simply told in Peter's stunning, illustrative style. Bold design and brief text introduce the struggle of the children of Rangi and Papa as they try to part their parents and bring light to the world.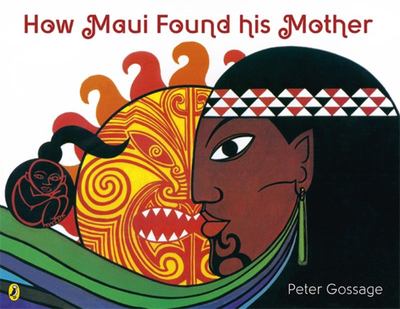 $20.00
NZD
Category: Maori Myths and Legends
Peter Gossage's vibrantly illustrated retelling of the tale of Maui's search for his mother. After being cast into the sea as a baby, Maui grows up being educated by Tama, his uncle, about the Maori gods, nature and the ways of mastering magic. As he gets older he begins to wonder who is mother is and o n learning her identity he heads off to search for her. ...Show more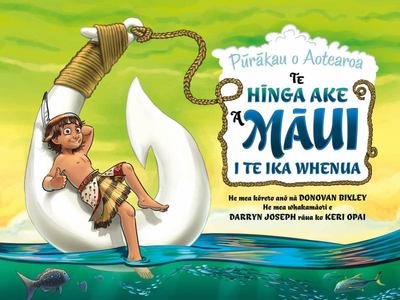 $20.00
NZD
Category: Te Reo Maori Language
Donovan Bixley re-tells the story of Māui fishing up North Island! The traditional tale but with Donovan's unique twist and trademark humour. The pictures will be bright and bring their own level of humour to the book. Darryn Joseph will ensure that the story is accurate and culturally appropriate, and will translate the story for the Te Reo edition. ...Show more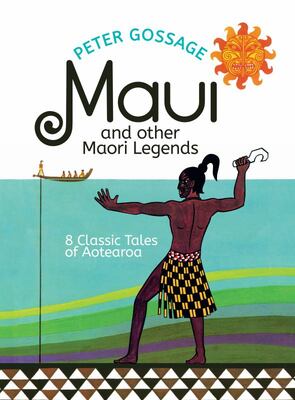 $40.00
NZD
Category: Maori Myths and Legends | Reading Level: very good
A beautiful collection of artist Peter Gossage's beloved Maori myths, in one stunning volume. Peter Gossage's memorable retellings of Maori oral myths have captivated the children of New Zealand for generations. Their dramatic and distinctive illustrations with minimal yet evocative language form a powe rful combination, and each has earned its place among the beloved classics of our literature. These are exciting, magical tales of adventure and intrigue. Several feature the remarkable culture hero Maui - the quick-witted and the trickster - whose exploits include slowing the sun in its course across the sky, fishing up the North Island/Te Ika a Maui, discovering the secret of fire and his attempt to trick the goddess of death and become immortal. Maui and Other Legends contains eight essential legends. The treasury includes- How Maui Found his Mother How Maui Found his Father and the Magic Jawbone, The Fish of Maui, How Maui Slowed the Sun, How Maui Found the Secret of Fire, How Maui Defied the Goddess of Death, Battle of the Mountains, Pania of the Reef. ...Show more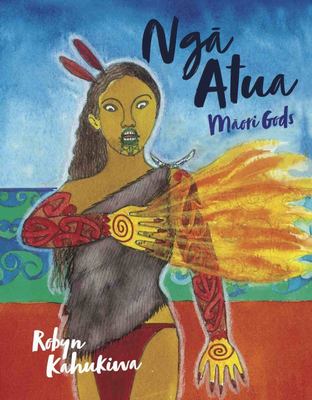 $26.00
NZD
Category: Maori Myths and Legends
A book to treasure for young and old, Robyn Kahukiwa's Nga Atua: Maori Gods takes the reader on a beautiful visual journey while imparting simple and effective explanations of the major Maori gods. Robyn introduces the pantheon of Maori gods, and explains the arena of life for which each deity is respon sible. For example: Tumatauenga is the greatest warrior atua. His powers are extreme strength and courage. He fights for truth and justice. This book is a beautiful introduction to some of the unique deities that are part of Aotearoa New Zealand's cultural story, and affirms their continued relevance today. ...Show more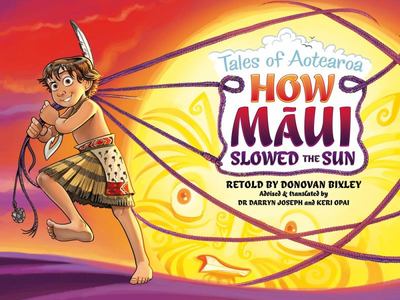 $20.00
NZD
Category: NZ Picture Books | Series: Tales of Aotearoa
Donovan Bixley re-tells the story of HOW Maui slowed the journey of the sun through the sky each day! The traditional tale but with Donovan's unique twist and trademark humour. The pictures are bright and bring their own level of humour to the book. Darryn Joseph ensures that the story is accurate and c ulturally appropriate and translates, along with Keri Opai, the story for the Te Reo edition. ...Show more
$18.00
NZD
Category: Te Reo Maori Language
An adventurous young man called Mitai lives with his seven handsome brothers in the village of Maketu. He watches his brothers become bewitched by seven beautiful women, and under their spell, the brothers no longer eat, look after themselves, work in their gardens or hunt. Realising the women are patup aiarehe, fairy women, he knows they must be cast far away. They are given to Urutengangana, the god of the stars, and he places the patupaiarehe in the heavens farthest from the earth. Yet once a year, at winter solstice, he allows their beauty to shine in the eastern sky. ...Show more