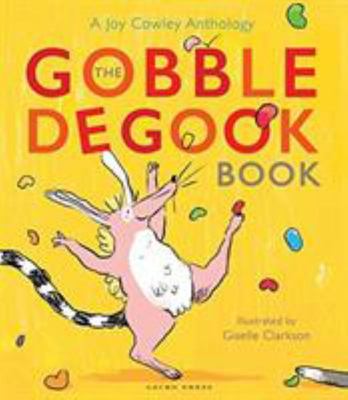 $40.00
NZD
Category: Treasury Collections & Special Editions
Joy Cowley's favourite stories, poems and nonsense rhymes collected in a hardback gift volume for the family to treasure. It selects the best of Cowley's poems and stories to read aloud, including much-loved classics such as Greedy Cat and Nicketty-Nacketty Noo Noo Noo. Fully re-illustrated with humour and energy by newcomer Giselle Clarkson, these short stories, picture books and funny poems will bring joy to a new generation. ...Show more
$20.00
NZD
Category: NZ Picture Books
Moon is sad. She feels dull next to her bright happy sister, Sun. She hides away at night until Sun tells Moon how special she is and how she would love to share the sky with her. This beautifully illustrated children's book explains how our differences are our strengths and how together we can make the world a better place! ...Show more
$20.00
NZD
Category: NZ Picture Books
Near mountain, scrub and oceanfront, we tiptoe on our Easter hunt.We look over. We look under.And then...A group of lambs are on an Easter egg hunt. They find all kinds of eggs - kiwi, tui, keruru, little blue penguin (korora) and kakapo - before the little lambs finally find what they've been looking f or: Easter eggs to share with all their whanau.This colourfully illustrated picture book takes the celebration of Easter and uses it to highlight the beauty of New Zealand's flora and fauna. ...Show more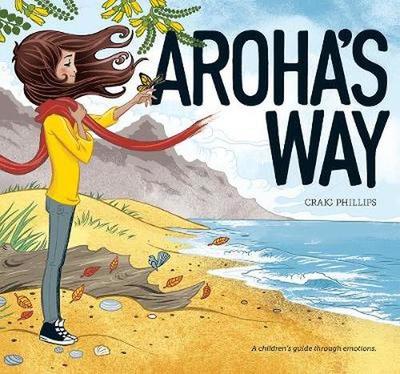 $20.00
NZD
Category: Early Experiences & Issues
Come along on a journey with Aroha, as she wards off nervousness, fear, worrying thoughts and apprehension with simple yet effective tools that everyone can use.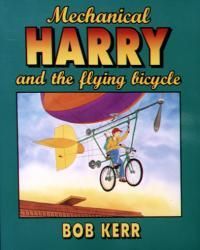 $20.00
NZD
Category: NZ Picture Books | Reading Level: very good
Harry Newton's grandmother needs his help to cut wood for the winter, so he jumps on his flying bicycle to go and help her. On the way though, he's blown off-course and crashlands on a deserted island - with only his pocket knife, an axe, a saw and his cat. How will Harry get out of this one? 'For any t hwarted mad scientist, this is a book to revel in. Highly recommended.'- Reading Time ...Show more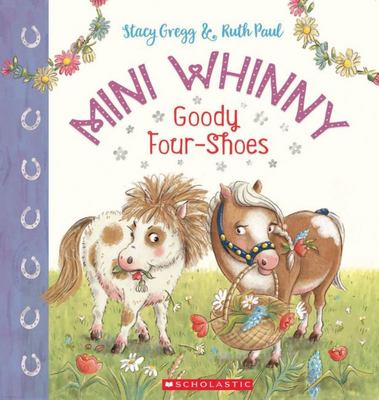 $18.00
NZD
Category: NZ Picture Books | Series: Mini Whinny
Mini Whinny, the mischievous little horse, plans to escape her annoyingly perfect stable neighbour! Goody Four-Shoes is the best...at everything. She's graceful. She can jump really, really high. And her mane is too perfect. Mini Whinny does not like her. Not one little bit. So naughty little Mini Whinn y decides to run away. Another adorable story of horsey friendship from internationally best-selling Kiwi author Stacy Gregg and talented illustrator Ruth Paul. ...Show more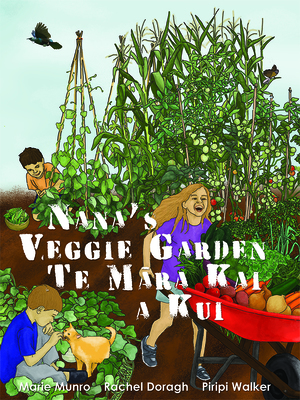 $25.00
NZD
Category: NZ Picture Books
New Zealand has the world's best summers and the magic of being a kid is still alive in kiwi backyards. This summer, Jacob, Max, Bella and Lucas help Nana grow an amazing summer garden, filling each and every day with lots of new learning and bunches of awesome memories Nana's garden it grows, and it gr ows from the tiny wee seeds, she plants in neat rows. Kei te tupu haere te mara a Kui, kei te tupu, kei te tupu he kakano iti i ruia mai, he rarangi, he momo, he rarangi, he momo Piripi Walker's translation has kept the words simple and clear, so the rhythm is right, and each sentece flows when delivered aloud. Rachel Doragh's dynamic illustrations incorporate related Maori words and phrases and bring the story to life in an authentic kiwi vegetable garden. ...Show more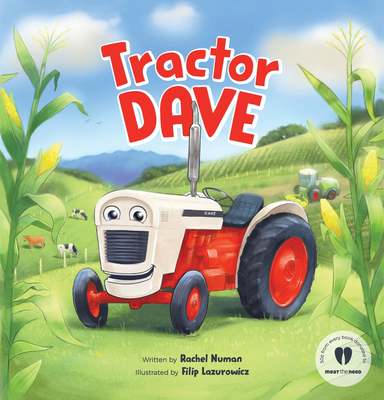 $20.00
NZD
Category: NZ Picture Books
Blades spinning, wheels turning, tractors roaring! It's maize-harvesting day on the farm and Tractor Dave can't wait to help out. But when disaster strikes, it's up to Dave to save the harvest.
$19.00
NZD
Category: NZ Picture Books
Thonk Clonk Clap The team behind Roadwork and Demolition returns to the construction site, where big machines and busy workers dig, hoist, and hammer away.   There's lots of noise and excitement involved in building a library Preschoolers will clamor to take a close look. Award-winning duo Sally Sutto n and Brian Lovelock are back with another rhythmic read-aloud full of bustling illustrations and sound words that beg kids to join in. ...Show more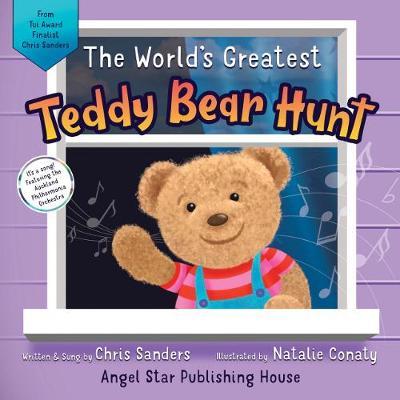 $23.00
NZD
Category: NZ Picture Books
Be taken on a journey around the neighbourhood to discover the teddies in their hiding places. Plus, have some counting fun at the same too. The song has been recorded with the Auckland Philharmonic Orchestra and will get everyone singing and dancing to the catch tune. Colourful illustrations accompany the story. The song can be downloaded with a QR code. ...Show more

$20.00
NZD
Category: NZ Picture Books
Theres a bear in the window of the house across the street. Its tall and round, with great big feet! I wonder what I would see; if I were that bear, and that bear were me? From singer-songwriter June Pitman-Hayes comes a story and beautiful waiata in both English and Maori that celebrates the great tedd y bear hunt, that entertained thousands of children during lockdown in 2020. For fans of the best-selling Kia Ora you can be a Kiwi too and Kia Kaha! ...Show more
$20.00
NZD
Category: Early Experiences & Issues
Let It Go encourages children to explore what emotions feel like in their body and finda unique way to release them.  Join Aroha and her friends as they navigate their waythrough four emotions: sadness, anger, shame and fear. The Latin derivative for the word emotion, 'emotere,'  literally means energy in motion.  Following on from the huge success of Aroha's Way, Aroha and her friends are again showing children they are not alone in feeling uncomfortable emotions and empowering them with strategies to manage those feelings when they arise. In the back of the book, we have extra notes in the hope that it will again open up conversations between adults and children. Learning to label emotions, recognise how they feel in the body and ways we can allow those emotions to be let go are all valuable tools for our tamariki. If you loved Aroha's Way then you will LOVE Let It Go.  ...Show more