Anthropology, Human Geography, Sociology, Political Science, Psychology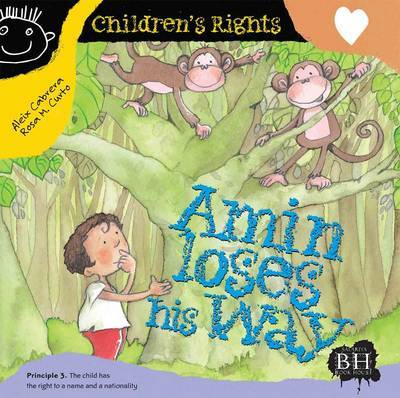 $12.00
NZD
Category: Social Sciences | Series: Children's Rights
Amin belongs to the Taca-Taca nomadic tribe in the land of Akida. Accidentally separated from his tribe, he decides to look for a new name and a new land to belong to. Along the way, however, he realises that he already has a name and a land. The story is based on Principle 3 of the Rights of the Child, which reminds us that all boys and girls have the right to a name and a nationality. ...Show more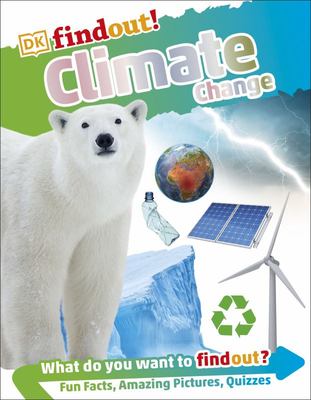 $16.00
NZD
Category: Earth Science | Series: DKfindout!
Understand the facts about climate change and discover what we can do to improve the human impact on our environment. In 2019, kids around the world are going on strike for the future of the planet, and for their own futures. The British and Irish governments have become the first in the world to declar e a climate emergency. Climate change is now one of the biggest issues we face as a society. This book lays out the science behind a natural process that has been massively sped up by humans. It explains the different ways in which we have caused the climate to heat up, from traffic pollution to animal farming, and the widespread effects of this change. The book covers what we can do to help prevent further, damaging changes to the climate, both in our everyday lives and as potential activists. This timely entry into the award-winning DKfindout! series explores the past, present, and future of our climate. It covers key developments such as the industrial revolution, the advent of plane travel, and climate activism, from the People's Climate March to Greta Thunberg and Extinction Rebellion. ...Show more
$23.00
NZD
Category: Environmental Issues | Series: 100 Things to Know
How could plastic-eating bacteria help reduce waste? Can a river be given human rights? Could we generate all the power we need from the sun and the wind? How do woolly sweaters help penguins in peril? Would building a giant sunshade in space stop the world from overheating? Find the answers to these qu estions and more in this bold, graphic and exciting book, full of big, small and unexpected ways to save the planet. Covers a wide range of topics from everyday ways individuals can help save the planet, to massive international missions and ambitious plans for the future. With bold artwork, and clear text in 100 bite-sized topics, perfect for dipping in and out of, and sharing with family and friends. A new addition to the bestselling series - other titles include Space, Science, the Human Body, History and Food. Includes links to websites to discover more about the dangers facing our planet and how to help protect it. ...Show more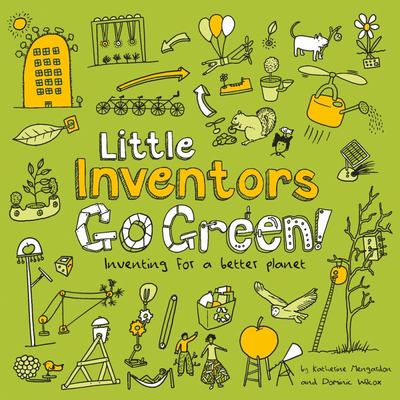 $25.00
NZD
Category: Environmental Issues | Series: Little Inventors
Get inventing for a greener planet! This book is full of ideas to help you come up with new inventions to make our world better. Can you think of an invention that would help protect animals? A new way to create energy? How to cool the earth down? No problem is too big or too small to invent for! Find o ut about banana-eating T-rex, canvas-spinning spiders, astounding trees, and many more cool facts about nature. Draw your own inventions inspired by children just like you. You never know, you could also become a Little Inventor and have your invention made real. ...Show more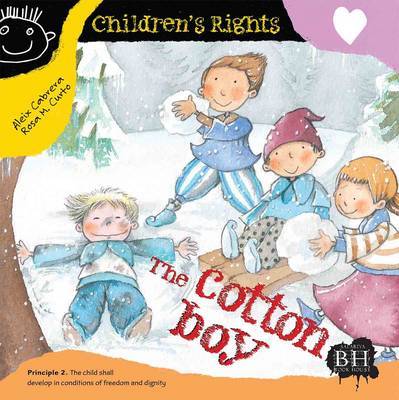 $12.00
NZD
Category: Social Sciences | Series: Children's Rights
The king and queen of Togramia have one son, who will one day inherit the kingdom. Unfortunately, the wisest men pronounce that his health is very delicate and must be protected from everything. The king and queen order the palace doors to be closed and all the surfaces to be covered with wool and cotto n. But, like all children, the prince is curious and finds a way to discover the world. The story revolves around Principle 2 of the Rights of the Child, according to which all boys and girls should enjoy special protection and opportunities for their development, always in conditions of freedom. ...Show more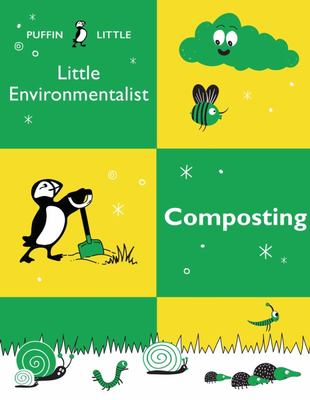 $16.00
NZD
Category: Environmental Issues
Just because we're LITTLE doesn't mean we can't learn BIG facts. Have you ever wondered how you could help save the planet? If you're a Little Environmentalist who is curious about composting, you're about to DELVE INTO THE DIRT with Puffin Little!

$20.00
NZD
Category: Social Sciences | Series: The People
How do people survive in Australia's outback? "Australia the People" takes children on a journey through the country's Aboriginal heritage, European colonisation and modern life. Spectacular colour photographs introduce children to the lifestyles of Australia's multicultural society. Topics include: the history, lifestyles, and celebrations of Australia's Aboriginals and Torres Strait Islanders; the arrival of European convicts and free settlers; the growth of Australia, including the role of ANZAC troops in world wars; Aussie Rules football, rugby, cricket, and other land sports; travel in the outback; water sports such as surfing, snorkelling and surf lifesaving carnivals; and schools of the air and the flying doctor. ...Show more
$37.00
NZD
Category: Health and Nutrition | Series: Children Just Like Me
Part of the much loved Children Just Like Me series, Food Like Mine is a touching celebration of children from all over the world and the food they eat. Featuring more than 20 easy-to-follow recipes and beautiful photography throughout, Food Like Mine is part of DK's groundbreaking series on children of the world and features children from Botswana to the USA. Perfect for children key stage 1 & 2 who will learn about staple ingredients, see where they're eaten and discover how they're grown. Then you can use these staples in more than 20 delicious, international dishes to make at home. Food Like Mine shows that even if we live thousands of miles apart, our lives share a common ingredient - food! ...Show more
$15.00
NZD
Category: Environmental Issues | Series: Discover It Yourself
The Discover It Yourself: Garbage and Recycling picture book is packed with scientific facts, experiments and activities linked to rubbish, recycling and making our environment a cleaner, safer place. It brings a lively, hands-on approach to practical science experiments. Children can find almost everyt hing they need for the experiments around the home. The materials and instructions are simply, safely and clearly presented. This STEM-focused book will show readers how to sort rubbish for recycling, collect some animal decomposers, build their own compost heap and much more. The Discover It Yourself series lets children explore STEM topics in a practical and fun way, using things in their immediate environment to create awesome experiments. Don't miss other books in the series, such as Discover It Yourself: Pollution and Waste, Discover It Yourself: Nature at Risk and Discover It Yourself: Energy and Power! ...Show more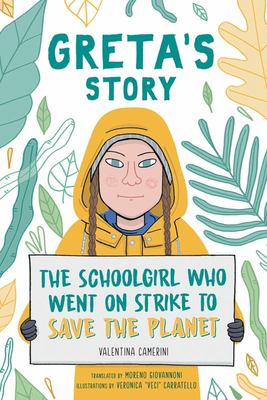 $24.00
NZD
Category: Biography & Autobiography | Reading Level: 8.5 Kids Non Fiction
The story of Greta Thunberg, the schoolgirl who inspired a worldwide climate change movement. It's 20 August 2018, late summer in Stockholm, and it feels incredibly hot in the city. The TV news reports rising temperatures, and there have been numerous fires throughout Sweden. Fifteen-year-old Greta Thu nberg decides she can't wait any longer: politicians have to do something to save the environment. Instead of returning to school, Greta takes a placard and goes on strike in front of Sweden's parliament building. Greta's protest began the Fridays for Future - or School Strike 4 Climate - movement, which millions have now joined around the world. Greta has spoken at COP24, the UN summit on climate change, and has been nominated for the Nobel Peace Prize. This is her story, but also that of many other girls and boys around the world willing to fight against the indifference of the powerful for a better future. ...Show more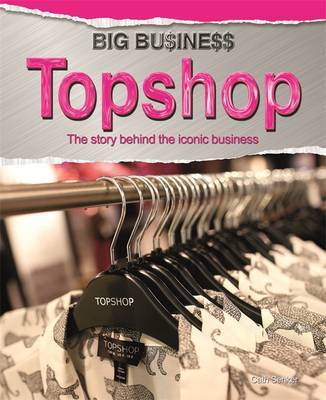 $24.00
NZD
Category: Economics & Business | Series: Big Business
This title takes an in-depth look at Topshop and the business behind one of the most well-known and exciting clothing brands today. Beginning with a single shop, Topshop is now finding global success with thousands visiting its flagship store every day. We cover how Topshop came into being, the successe s and failures over the years, key facts about the industry and their impact on the global market. Readers will learn about branding and the business world with Business Matters features. Each one looks at a different aspect of business and explains it in a clear and concise way for young readers to follow. Key features give information about the Brains Behind the Brand, bringing to the forefront those who run Topshop today and those who have helped build the business in the past. Ideal for budding young entrepreneurs with an eye for opportunity! A brilliant read for those keen to find out how the business behind the brand works. Other titles in the series include; Manchester United, YouTube, Virgin, Heinz and ASOS. ...Show more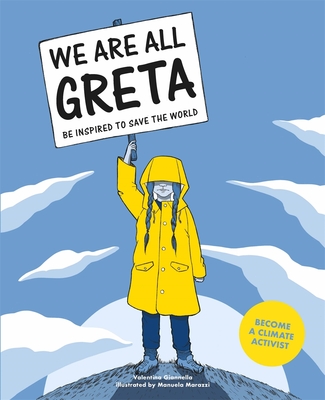 $22.00
NZD
Category: Biography & Autobiography
Follow in Greta Thunberg's footsteps and join the global mission to save our planet from climate change. With in-depth text and data, this necessary and timely book will answer readers' questions on what climate change means, what its consequences will be, and what must be done to protect our world.