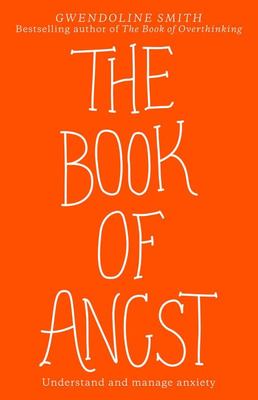 $25.00
NZD
Category: Teenage Issues | Reading Level: near fine
From the author of international bestsellers The Book of Knowing and The Book of Overthinking.   There's a lot of angst around these days. This heightened sense of fear, concern, insecurity and uncertainty can be overwhelming. Bestselling author of The Book of Overthinking and The Book of Knowing Gwen doline Smith explains what angst is and the ways in which deep anxiety can manifest. Gwendoline then drills down into social anxiety, which is often underdiagnosed but is one of the most common of the anxiety family. Using simple, clear language and humorous illustrations, Gwendoline gives detailed step-by-step advice on how to cope.   ...Show more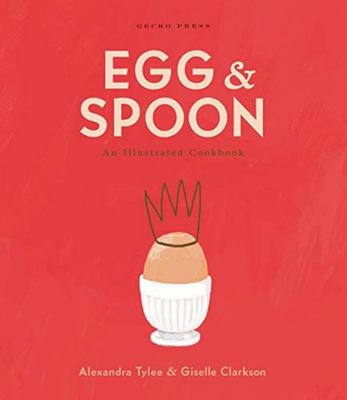 $40.00
NZD
Category: Cook Books/Party Books
Egg and Spoon is a beautiful illustrated cookbook for children—and adults—that celebrates imagination, confidence and the fun of cooking. A scrumptious collection for anyone who loves good healthy food— and an occasional indulgence. Here are after-school snacks, breakfast on a stick, cakes, slices and dinners. Egg and Spoon is for children learning to cook independently and families to enjoy cooking together. Much of the food is naturally gluten-free or vegan. Alexandra Tylee is the owner and chef at Pipi Café, a little pink house, cottage garden and pizza truck. Pipi celebrates eating together and taking pleasure in small things—hot chocolate in a special cup, foraged food, a boiled egg slipped into a pocket for later. Tylee trusts children to choose flavours and handle equipment in this joyful book that will set them on a lifetime love of healthy cooking and eating. Giselle Clarkson's illustrations are scrumptious and subversively playful.   ...Show more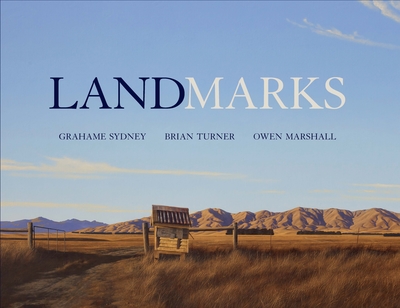 Landmarks
by Owen Marshall; Grahame Sydney; Brian Turner
$75.00
NZD
Category: NZ Non Fiction | Reading Level: near fine
A handsome, landmark book celebrating the work of three of our literary and artistic heavyweights. The complementary work of artist Grahame Sydney, fiction writer Owen Marshall and poet Brian Turner was first brought together in the hugely successful Timeless Land in 1995. Its pages showed their shared, deep connection to Central Otago, to its vast skies, its wide plains punctuated by jagged ranges, its unique colours and its dwarfing effect on the people who pass through it. Twenty-five years later, this lavish new volume from these three long-time friends showcases a rich selection of their subsequent work, including recently written, previously unpublished pieces. Through their own marks about the land and its people, be it in ink or paint, they offer a love song to the South Island, in particular Central Otago. ...Show more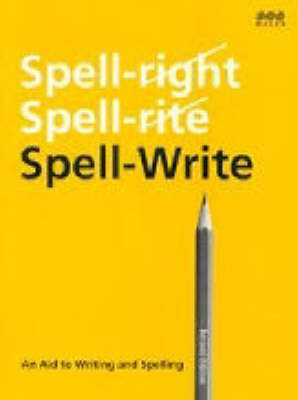 $10.00
NZD
Category: Educational Books
This revised edition replaces the original edition published in 1983. The revision is based on research designed by the author of the original edition. Contains an alphabetical list of words, a list of 290 essential words most often used, a list of groups of words, and commonly misspelt words.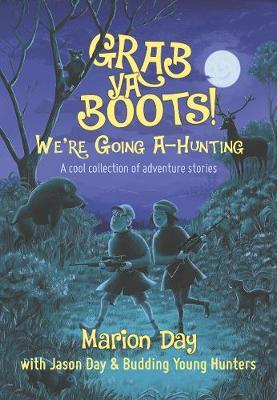 $25.00
NZD
Category: NZ Senior Fiction
Marion teams up with her hunting-mad son, Jason, and young Kiwi hunters to present an exciting collection of sporting and adventure stories, poems and 'a million things hunters should know'. Grab ya Boots will suit any intermediate child who loves the outdoors and loves adventure but who doesn't like to read a whole book. Some of the most heart-warming tales are about the unconditional love between a hunter and their dog. The book is illustrated with photographs, and quirky sketches by West Coast artist Robyn Hoglund. Each yarn might be true or partly true, or totally made up, and a cartoon story has been thrown in for good measure. There's a bit of fishing - like the great snapper story - and the tragedy of twin hunters who, like their grandfather, 'pass it on'. And even an unusual myth relating to possum fur and an African hunt. Most exciting and fresh are stories straight from the pens of our young huntsmen, every one with a photograph of them with their quarry. Grab Ya Boots! encourages children to put away their mobile phones, unplug themselves from technology and read. As they do, they'll be transported into the world of brave, bold, courageous, fearful and funny stories - even jokes. They'll be entertained and enthralled, and when they are finished, you can bet on them rushing outside to grab their boots. ...Show more
$30.00
NZD
Category: NZ Non Fiction
Inspiring stories of courage, resilience and determination in the face of disaster. New Zealanders have endured phenomenal natural and human disasters throughout the ages. This inspiring book documents some of these key moments in our history and, more importantly, how we responded and grew stronger; wh at changes/improvements were made as a result. Cyclones, tornadoes, earthquakes, landslides, floods, volcanic eruptions, fires, plane crashes, pandemics and other disasters are just some of the many themes covered in this comprehensive, vibrantly illustrated account. Includes: Outcomes, Safety Tips, and What to Do in an Emergency. ...Show more
$40.00
NZD
Category: NZ Non Fiction
A spectacular illustrated picture book exploring New Zealand's unique landscapes and its incredible wildlife by the award-winning author of Aotearoa: The New Zealand Story. Long before waka touched Aotearoa's shores, the land of the long white cloud was home to an array of creatures uniquely adapted to its environments and protected by its isolation. Encounter New Zealand's incredible wildlife in this spectacular visual exploration. Journey through ocean, sky and land to meet a marvellous range of organisms. Discover fascinating facts, and learn how we influence the survival of our living treasures. In this magnificent companion volume to Aotearoa: The New Zealand Story, Gavin Bishop weaves a compelling visual narrative of our land, our people and our wildlife - past, present and future. ...Show more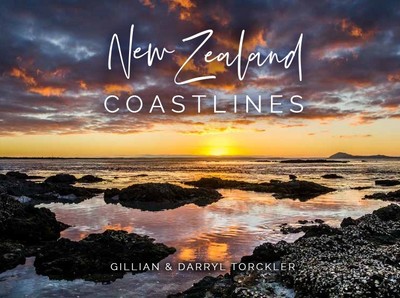 $30.00
NZD
Category: NZ Non Fiction
A pictorial book of New Zealand's coastlines, featuring the stunning images of innovative photography of Darryl Torckler, with text commentary from Gillian Torckler. Divided geographically, the photographed areas include: North: Bay of Islands to the Cape, down to 90-mile beach and Hokianga. East: from the Bay of Islands to Napier, including the outer Hauraki Gulf and islands, White Island. Central: Wellington, Marlborough, Nelson and Tasman District. West: west coast of the South Island to the North Island's west coast. South: South Island, including all of the southern east coast, Stewart Island, Fiordland. ...Show more
$50.00
NZD
Category: NZ Non Fiction
Captain Charles Hazlitt Upham is the only combat soldier ever to win the Victoria Cross twice. His acts of bravery in World War II meant he probably deserved six more.   The mystery of how a reserved, modest, slightly built farm valuer from New Zealand, could be so ferocious and fearless in battle has intrigued and fascinated Tom Scott ever since he read about Charles Upham as a schoolboy. 'Searching for Charlie' is his epic quest to unravel the "real" Charles Upham. ...Show more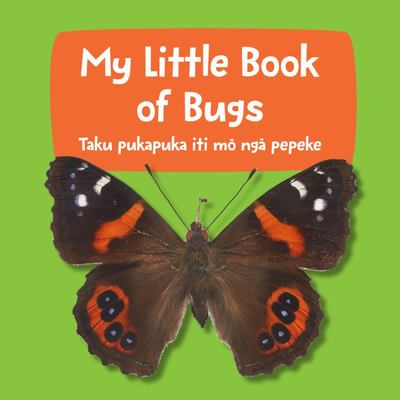 $20.00
NZD
Category: NZ Board & Cloth Books
A beautiful board book for New Zealand babies and their Whanau, featuring amazing photos of bugs in the Te Papa collection. In both English and te reo Maori, it is a perfect gift for any baby and will be well treasured.
$20.00
NZD
Category: NZ Non Fiction
When night falls and all is quiet, there is a whole world of activity, deep in the heart of our native bush . . . Get up close and personal with the flora and fauna of our country over a 24-hour cycle. Follow the nocturnal kiwi and weta as they scour the forest floor for food in the early hours; flit a mongst the trees with the tui and kakariki as they announce the arrival of a new dawn. Let Gillian and Darryl Torckler guide you on an immersive journey into the intimate world of our native bush wildlife, featuring fascinating facts and stunning photography. ...Show more
$20.00
NZD
Category: NZ Non Fiction
Do fish have ears? How many teeth does a shark have? Are jellyfish made of some kind of jelly? No matter how crazy or quirky your question from the WHICH? to the WHAT? to the WHY? of everything, this book has all the answers. Author, illustrator and all-round clever clogs Dave Gunson tackles every curl y question under the sea about New Zealand's seashore wildlife.  ...Show more