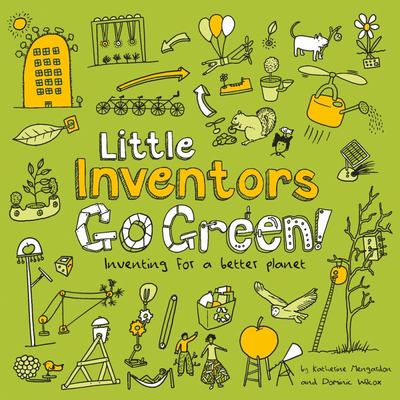 $25.00
NZD
Category: Environmental Issues | Series: Little Inventors
Get inventing for a greener planet! This book is full of ideas to help you come up with new inventions to make our world better. Can you think of an invention that would help protect animals? A new way to create energy? How to cool the earth down? No problem is too big or too small to invent for! Find o ut about banana-eating T-rex, canvas-spinning spiders, astounding trees, and many more cool facts about nature. Draw your own inventions inspired by children just like you. You never know, you could also become a Little Inventor and have your invention made real. ...Show more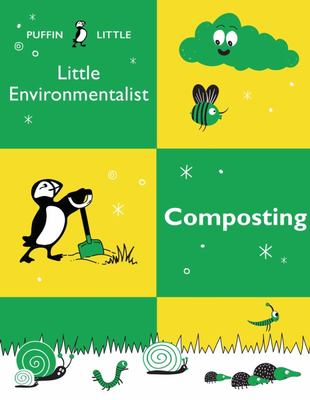 $16.00
NZD
Category: Environmental Issues
Just because we're LITTLE doesn't mean we can't learn BIG facts. Have you ever wondered how you could help save the planet? If you're a Little Environmentalist who is curious about composting, you're about to DELVE INTO THE DIRT with Puffin Little!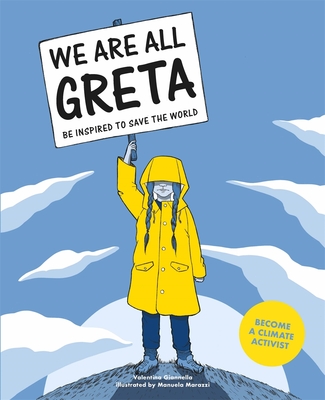 $22.00
NZD
Category: Biography & Autobiography
Follow in Greta Thunberg's footsteps and join the global mission to save our planet from climate change. With in-depth text and data, this necessary and timely book will answer readers' questions on what climate change means, what its consequences will be, and what must be done to protect our world.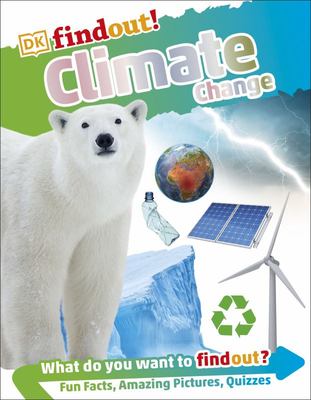 $16.00
NZD
Category: Earth Science | Series: DKfindout!
Understand the facts about climate change and discover what we can do to improve the human impact on our environment. In 2019, kids around the world are going on strike for the future of the planet, and for their own futures. The British and Irish governments have become the first in the world to declar e a climate emergency. Climate change is now one of the biggest issues we face as a society. This book lays out the science behind a natural process that has been massively sped up by humans. It explains the different ways in which we have caused the climate to heat up, from traffic pollution to animal farming, and the widespread effects of this change. The book covers what we can do to help prevent further, damaging changes to the climate, both in our everyday lives and as potential activists. This timely entry into the award-winning DKfindout! series explores the past, present, and future of our climate. It covers key developments such as the industrial revolution, the advent of plane travel, and climate activism, from the People's Climate March to Greta Thunberg and Extinction Rebellion. ...Show more
$24.00
NZD
Category: General Picture Books | Series: Charlie and Lola
Lola is clearing out some of her old things because she does not want her bedroom to ever get as messy and pongy as Marv's older brother Marty's bedroom - yuk! Charlie persuades Lola that instead of throwing her things away, she should recycle them. 'Recycle it? What is that?' asks Lola. With a bit of h elp from Charlie, Lola learns all about recycling and how it is extremely very important to look after our planet. Soon she has found an extra-specially fun way to do more recycling - and gets lots of her classmates to join in too. ...Show more
$37.00
NZD
Category: Biography & Autobiography
Winner of the 2020 Wainwright Prize for UK Nature Writing.   Diary of a Young Naturalist chronicles the turning of 15-year-old Dara McAnulty's world. From spring and through a year in his home patch in Northern Ireland, Dara spent the seasons writing. These vivid, evocative and moving diary entries abo ut his connection to wildlife and the way he sees the world are raw in their telling. Diary of a Young Naturalist portrays Dara's intense connection to the natural world, and his perspective as a teenager juggling exams and friendships alongside a life of campaigning. 'In writing this book,' Dara explains, 'I have experienced challenges but also felt incredible joy, wonder, curiosity and excitement. In sharing this journey my hope is that people of all generations will not only understand autism a little more but also appreciate a child's eye view on our delicate and changing biosphere.'   Dara lives with his mum, dad, brother Lorcan, sister Bláthnaid and rescue greyhound Rosie in County Down, Northern Ireland. Dara's love for nature, his activism and his honesty about autism, has earned him a huge social media following from across the world and many accolades: in 2017 he was awarded BBC Springwatch 'Unsprung Hero' Award and Birdwatch magazine 'Local Hero'; in 2018 he was awarded 'Animal Hero' of the year by the Daily Mirrorand became ambassador for RSPCA and the iWill campaign; in 2019 he became a Young Ambassador for the Jane Goodall Institute and became the youngest ever recipient of the RSPB Medal for conservation. 'We share a mind, a fascination with nature and a forthright desire to make the world a better place for it. I can't wait to read Dara's book.' Chris Packham 'Dara's is an extraordinary voice and vision: brave, poetic, ethical, lyrical, strong enough to have made him heard and admired from a young age.' Robert Macfarlane 'Our planet and its wildlife are in a dire state, but if anyone can help save them, Dara can - and he's bringing our generation along with him.' Bella Lack ...Show more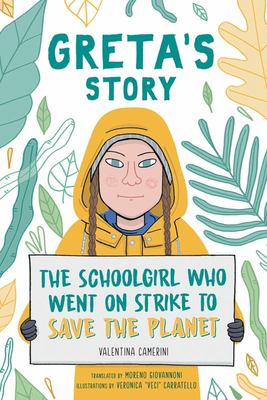 $24.00
NZD
Category: Biography & Autobiography | Reading Level: 8.5 Kids Non Fiction
The story of Greta Thunberg, the schoolgirl who inspired a worldwide climate change movement. It's 20 August 2018, late summer in Stockholm, and it feels incredibly hot in the city. The TV news reports rising temperatures, and there have been numerous fires throughout Sweden. Fifteen-year-old Greta Thu nberg decides she can't wait any longer: politicians have to do something to save the environment. Instead of returning to school, Greta takes a placard and goes on strike in front of Sweden's parliament building. Greta's protest began the Fridays for Future - or School Strike 4 Climate - movement, which millions have now joined around the world. Greta has spoken at COP24, the UN summit on climate change, and has been nominated for the Nobel Peace Prize. This is her story, but also that of many other girls and boys around the world willing to fight against the indifference of the powerful for a better future. ...Show more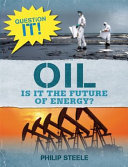 $22.00
NZD
Category: Environmental Issues | Series: Question It!
Petroleum has utterly changed the way we live. But has the cost to the planet been too great? Has oil overheated our climate? Is the Oil Age already being replaced by smarter technologies? Is there enough of the black stuff to go round, and will it keep flowing? This book is one in the Question It! ser ies for readers upwards of age 10, which explores globally important topics relating to the environment in a balanced and objective way, encouraging readers to adopt a questioning approach to the issues involved. Titles in the 6-book series are: Climate Change, Food, Natural Habitats, Oil, Population and Water. ...Show more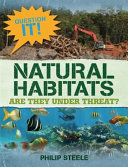 $22.00
NZD
Category: Environmental Issues | Series: Question It!
In an era when the global environment is defined by humans and their activities, humans are destroying natural habitats and resources, often the same ones on which they themselves depend. While humans understand more about the environment and population than ever before, what action are they taking to p rotect the natural environment for future generations - and is it too little, too late? This book is one in the Question It! series for readers upwards of age 10, which explores globally important topics relating to the environment in a balanced and objective way, encouraging readers to adopt a questioning approach to the issues involved. Titles in the 6-book series are: Climate Change, Food, Natural Habitats, Oil, Population and Water. ...Show more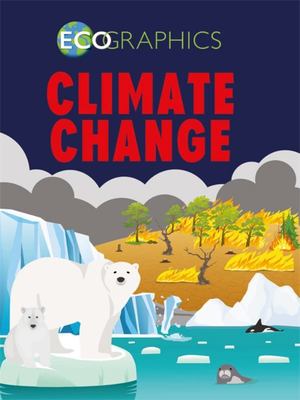 $22.00
NZD
Category: Environmental Issues | Series: Ecographics
A powerful look at the biggest environmental issues facing our generation Earth is now warmer than at any time in the past 650,000 years, putting it at huge risk from natural disasters from flooding to desertification. How can we reverse climate change before it is too late? Our Earth is facing huge e nvironmental challenges, from plastic pollution choking our oceans to critical loss of biodiversity. Ecographics aims to raise young readers' awareness of these challenges with the latest headline-grabbing facts and stats, pertinent case studies and powerful photos. Important reading for children aged 9 and up. ...Show more
$15.00
NZD
Category: Environmental Issues | Series: Discover It Yourself
The Discover It Yourself: Garbage and Recycling picture book is packed with scientific facts, experiments and activities linked to rubbish, recycling and making our environment a cleaner, safer place. It brings a lively, hands-on approach to practical science experiments. Children can find almost everyt hing they need for the experiments around the home. The materials and instructions are simply, safely and clearly presented. This STEM-focused book will show readers how to sort rubbish for recycling, collect some animal decomposers, build their own compost heap and much more. The Discover It Yourself series lets children explore STEM topics in a practical and fun way, using things in their immediate environment to create awesome experiments. Don't miss other books in the series, such as Discover It Yourself: Pollution and Waste, Discover It Yourself: Nature at Risk and Discover It Yourself: Energy and Power! ...Show more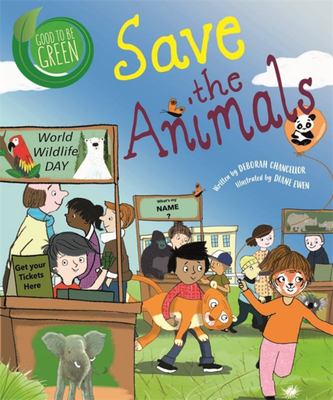 $24.00
NZD
Category: Environmental Issues | Series: Good to Be Green
In this environmental education story, Leo finds out what happens to animals when their habitats disappear and, with the help of his class, he holds a wildlife action day to help. The story is a great resource for helping children understand why habitats disappear and looks at topics such as global warm ing, and endangered animals and habitats such as rainforests and coral reefs. Good to be Green is a series of six environment educational books that help children age 6+ explore green issues and find out what they can do to help the planet. Each book features the story of a child who is exploring their world and learning why it's important to think green. Alongside the stories are fact boxes with extra information and at the end of each story there are activity ideas, teaching notes and a quiz. Each story is accompanied by bright illustrations by Diane Ewen. ...Show more