$40.00
NZD
Category: Science
A visual introduction to our planet and society told through the history of our greatest inventions and the technology that has changed the world. In his signature playful style, Peter Goes illustrates the most fascinating technologies, from the first tools to the most specialized IT, from medical brea kthroughs to the creation of YouTube. He includes remarkable scientists and innovators and highlights lesser-known stories. A compelling history of technology from the Stone Age to the present day, from America to the Southern hemisphere and beyond. ...Show more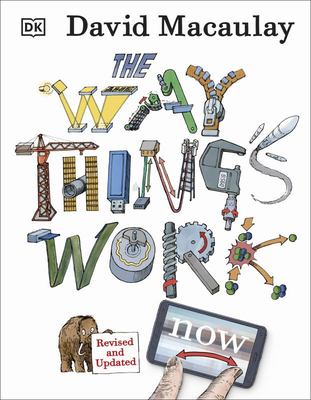 $55.00
NZD
Category: Technology & Industry
This revised edition of David Macaulay's classic The Way Things Work takes you into the inner workings of hundreds of machines and explains the science behind their technologies. From the simple lever to the modern microprocessor, this bestseller has been completely updated with the latest technologies and explains every machine you've ever wanted to understand, and some you've probably never thought about. From clocks and watches, to jet engines and the internet, David Macaulay's beautiful illustrations represent the inner workings of each machine. With David Macaulay's inspired illustrations and humorous approach, The Way Things Work makes even the most complex technology fun, fascinating and accessible for children of all ages. ...Show more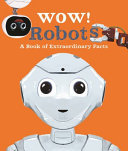 $20.00
NZD
Category: Technology & Industry | Series: Wow!
Discover an amazing world of technology and machinery in Wow! Robots. Learn about science's best helpers, the tasks they do, and if robots will really take over the world! Written by Andrea Mills with fun, interactive illustrations by Ste Johnson, each page is filled with surprising facts about robots, guaranteed to make your head spin - robotically, of course! Wow! is a fantastic series not only filled with the best and most amazing facts about popular science topics, but each book also includes beautiful illustrations with fun and interactive artwork clues that lead readers through the book and stimulate discussion. This appealing series is certain to make readers say 'Wow!' over and over again. ...Show more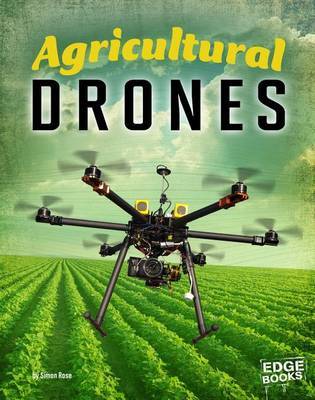 $16.00
NZD
Category: Technology & Industry | Series: Edge Books
Farm fields can span hundreds of acres. With so much area to cover, checking crops and livestock can be difficult. But with an agricultural drone, this job becomes much simpler. Young readers will discover how drones help farmers maximize efficiencies and bring abundant harvests.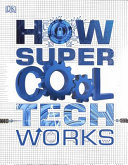 $30.00
NZD
Category: Technology & Industry
Explore future technology, such as robotics, space rockets, artificial intelligence, and even the PS4 console in this cutting-edge non-fiction science book for kids aged 9 and over. How Super Cool Tech Works follows on from the original How Cool Stuff Works, which has sold more than 3.5 million copies. It explains how the incredible technologies of today will shape the world of tomorrow. This includes state-of-the-art buildings, new ways of travelling, imaginative entertainment gadgets, space exploration, and even how teleportation and invisibility cloaks might be possible in the future. Each technology is explained in detail, via crisp images and engaging, child-friendly text. "How it works" panels explain the secret inner workings of everything from supercomputers to flying cars, and underwater hotels to drones. New and updated for 2020, How Super Cool Tech Works is a one-stop shop for kids who want to know what the latest and greatest technologies are, and how they will shape our world in the years to come. ...Show more
$23.00
NZD
Category: Lift-the-Flaps | Series: Usborne Look Inside
This smart lift-the-flap book takes a agood look inside the 'brain' of a computer. A useful and detailed introduction to a topic that has never been more important.
$23.00
NZD
Category: Lift-the-Flaps | Series: Usborne See Inside
This title tells the wonderful, mysterious and often funny stories behind famous inventions. Flaps reveal lovingly detailed artwork to show the hidden workings inside inventions. Carefully researched text explains the differences between discovery, invention and innovation, and how these three aspects u nite. ...Show more
$23.00
NZD
Category: Lift-the-Flaps | Series: See Inside
A new addition to the See Inside series about how things - from the most mundane household objects to most complicated machines - work and operate. Lifting the flaps reveals the insides and machinations of machines and devices, explaining in simple, clear language exactly how they work. Machines includ e: diggers, cars, cranes, toilets, taps, microwave ovens and cinema projectors. Ages: 6+ ...Show more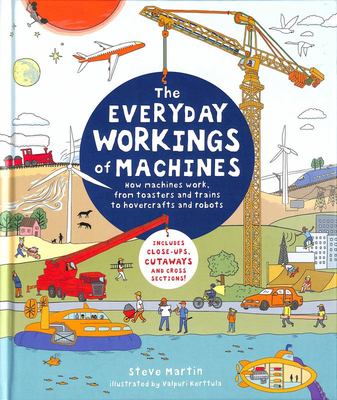 $28.00
NZD
Category: Technology & Industry
How does a train stay on the tracks? What's going on inside a pogo stick? How do cranes work? And what happens when you flush a toilet? These and many more important questions are answered in this fascinating book. From toasters and telephones to hovercrafts and robots - the inner workings of machines b ig and small are brought to light using a stunning mix of cross-sections, close-ups and cutaways. ...Show more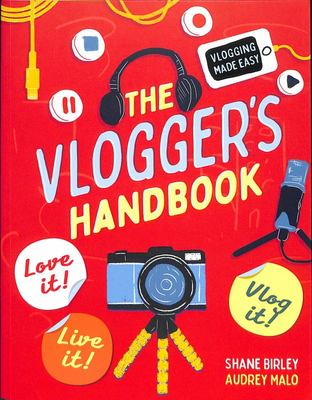 $25.00
NZD
Category: Technology & Industry
This fun, comprehensive guide to vlogging delivers the skills and tips you need to get started, produce a professional look, develop your skill level, and cultivate your creativity. With a fresh, stylish design and bite-sized text and project prompts, this is a no-nonsense approach to learning about: Setting up and uploading a vlog Inspiration for what to vlog about How to storyboard a vlog Lighting and props Advanced video skills Editing your vlog Adding sounds and effects Building an audience Making your vlog pay Internet and social media safety guidance Throughout the book, Q&A panels feature successful young vloggers who give their own personal tips and stories about how they got started. Your own vlogging success comes next! ...Show more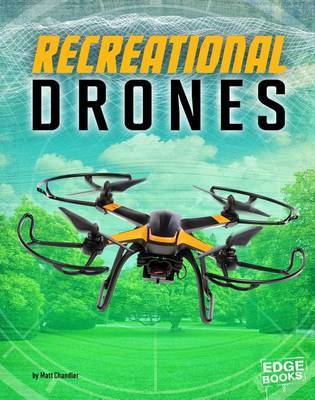 $16.00
NZD
Category: Technology & Industry | Series: Edge Books
Helicopters and airplanes aren t the only aircraft launching to the skies anymore. Thousands of recreational drones are launched every day. Whether owners make their own drones or buy them, recreational drone use shows no signs of slowing down. Young readers will learn all about these UAVs and the rules those flying them need to follow." ...Show more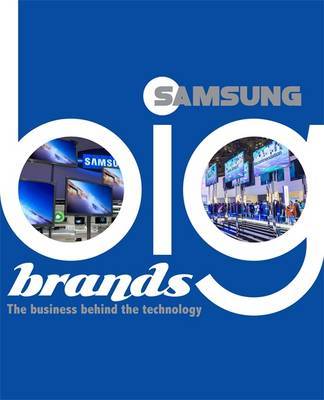 $24.00
NZD
Category: Technology & Industry | Series: Big Brands
Find out how Samsung grew from a small food export company to become the manufacturer of so many of the must-have gadgets in just 50 years. This title looks at: * Some of the brightest business minds behind Samsung's meteoric rise * How the company consistently stays at the cutting edge of technological innovation * The marketing and PR strategies that have built Samsung into the powerful brand it is today From Samsung's battle with Sony to what the future could hold for the tech company, this is a fascinating look at Samsung, and the technology industry as a whole. ...Show more