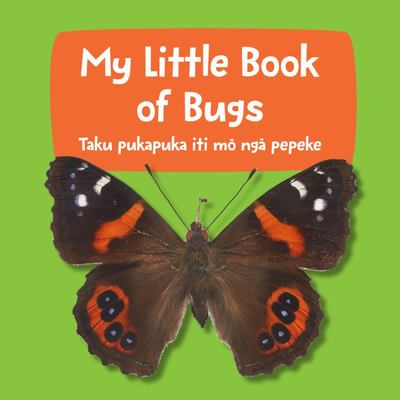 $20.00
NZD
Category: NZ Board & Cloth Books
A beautiful board book for New Zealand babies and their Whanau, featuring amazing photos of bugs in the Te Papa collection. In both English and te reo Maori, it is a perfect gift for any baby and will be well treasured.
$18.00
NZD
Category: NZ Board & Cloth Books
"This is all about as good as it gets for truck-obsessed preschoolers." -- The Horn Book (starred review) From the huge crane with a swinging ball (crack! ) to the toothy jaws that ram the walls (thwack! ), this rambunctious demolition, reverberating with sound words, is guaranteed to have small kids ra pt. Bright spreads showcase the gargantuan machines in all their glory. ...Show more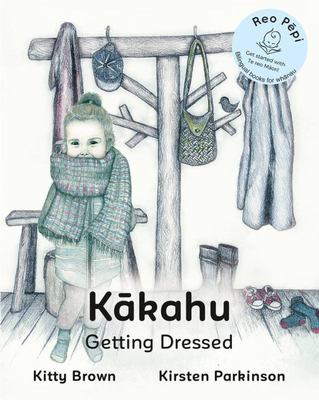 $18.00
NZD
Category: Te Reo Maori Language | Series: Reo Pepi
Kakahu teaches one of the most useful and practical instructions for young whanau members to know, getting dressed. Learn how to dress for Te Reo Maori success.
Wheels
by Sally Sutton
$18.00
NZD
Category: NZ Board & Cloth Books
An ode to things-that-go from the internationally bestselling creators of Roadworks. Rumbly wheels, grumbly wheels, Hauling-up-the-hill wheels. Wheels go fast, wheels go slow. Shout what's coming, if you know! On the heels of Dig, Dump, Roll, comes another interactive read-aloud from Sally Sutton and Br ian Lovelock. In this story, a boy and his sister watch vehicles pass on a town street and have to guess what's coming, each time they see the wheels. In the end, they get to be the ones with wheels, as they ride their scooters away.     ...Show more
$19.00
NZD
Category: NZ Board & Cloth Books
A te reo Maori board book edition of this core Gecko Press backlist title, "Who's Driving?" A new play on the fable of the tortoise and the hare. This is a picture book for drivers of all ages. "Simply told, with a minimum of fuss, Who's Driving? is a good example of less is more... For best results, tackle at full throttle." The Age (Australia) "A joyous ride for any pre-schooler in love with the fast and the furious." Dominion Post (NZ) ...Show more
$16.00
NZD
Category: NZ Board & Cloth Books | Series: Hairy Maclary Board
Slinky Malinki steals anything from a clothes peg, to a slipper, to a string of sausages, to a clock! Our hero is a BAD cat! The story is told in wonderful rhyme and through pictures full of life and movement.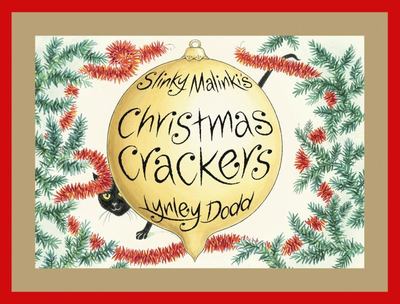 $16.00
NZD
Category: NZ Board & Cloth Books | Series: Slinky Malinki
The Christmas tree is decorated and looking beautiful until Slinky Malinki gets involved. And what has happened to the fairy on top of the tree? www.hairymaclary.com
$16.00
NZD
Category: NZ Board & Cloth Books
This board book edition of Lynley Dodd's beloved rhyming story about a girl who wishes she had a more exciting pet is perfect for little hands. 'But just for once it might be fun if you changed from dog,' she said. 'To something HUGE or something FIERCE or something ODD instead.' When Susie Fogg takes h er dog for a walk, she dreams of having a more exciting pet. What if Sam were a dragon in a wagon? First published in 1988, with Lynley Dodd's famed bouncy rhymes and delightfully expressive animal illustrations, this robust board book edition is perfect for reading with babies and toddlers. ...Show more
$17.00
NZD
Category: NZ Board & Cloth Books
After the cow, the pig and the duck have rolled in the mud Mrs Wishy-washy puts each in the tub and scrubs them clean. On board pages.

$16.00
NZD
Category: NZ Board & Cloth Books
Let's go down to the sea this summery Saturday morning, down the wiggly track, scattering shells and leaping logs! First the dogs chase the cat, next they chase a boy on a rattly bike - then the wild geese chase them...Margaret Mahy's witty story, exuberantly illustrated by Selina Young, will delight re aders, young and old. ...Show more
$18.00
NZD
Category: NZ Board & Cloth Books
Tip the stones. Tip the stones. Lift and slide and dump. Lay the groundwork for the road. CRASH! ROAR! THUMP! Full of shout-aloud noise words, rhythm and rhyme, this text follows the process of building a road from beginning to end. Children will love to recognise familiar sights, from diggers to road s igns. ...Show more
$17.00
NZD
Category: NZ Board & Cloth Books
The Looky Book is a puzzle book mostly for young children with 11 different puzzles all with colourful New Zealand landscapes, birds and animals. Find the numbers with the crazy All Black lambs, spot the difference: the mischievous keas have changed around somebody's campervan, find the animals hidden d eep in the bush, match the farmers to their animals. Plus spot what's wrong in the weird and wonderful scenes: Should a kiwi be flying? Could a sheep round up the dogs? And why is there a penguin at the top of that tree? ...Show more